It's all about the shapes.
Triangles and Hexagons. Like a puzzle that you create as you go on the wall – Nanoleaf's light tiles, or panels, are easy as to place together to create a multi-coloured light show to fit within anyone's décor.
Having received two kits (Triangle kit and Hexagon kit) aswell as a mini-Triangle booster pack I got my creative juices going.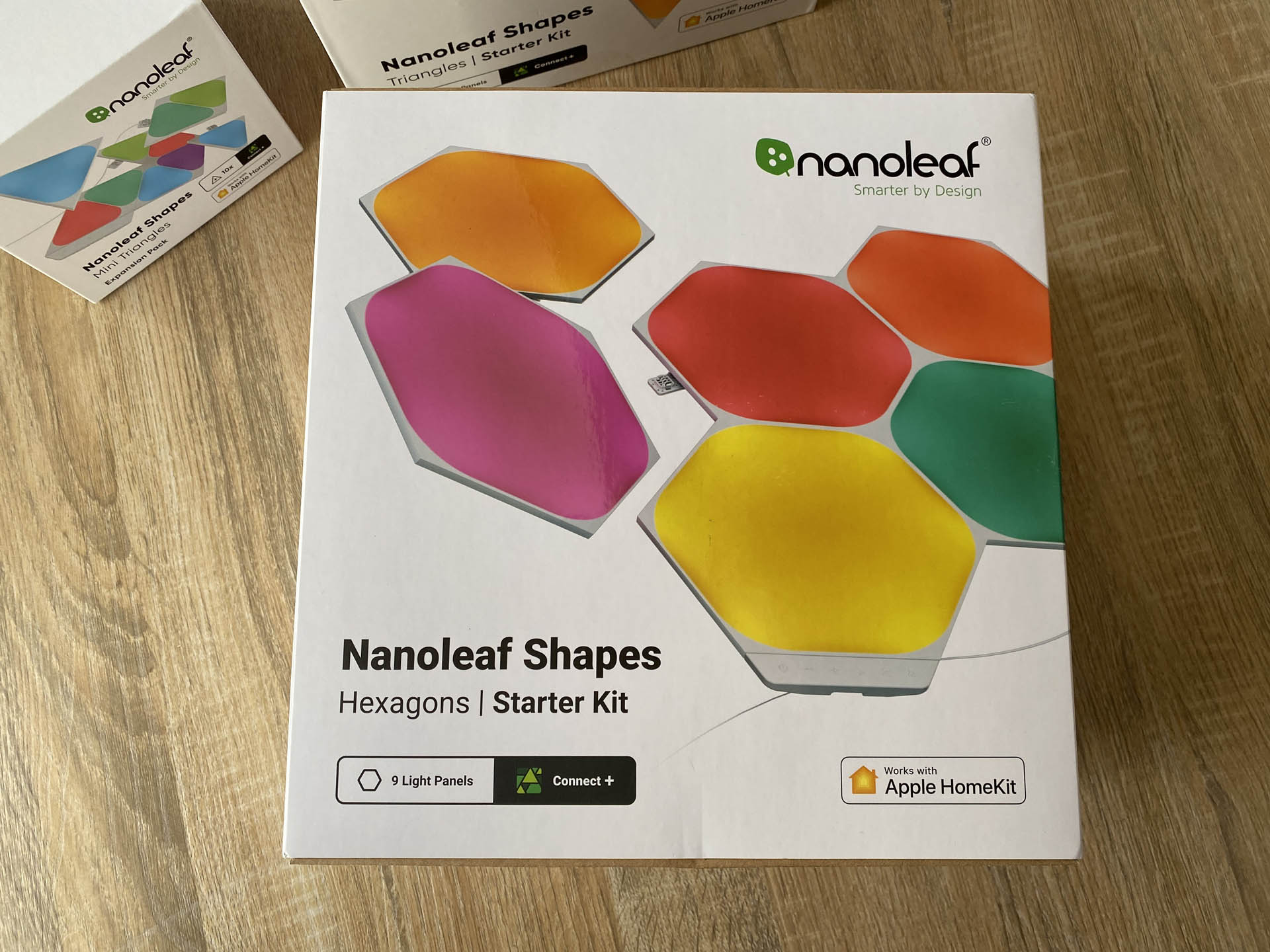 The Nanoleaf panels are held together by a circuit connector which clips in and joins the next shape to an existing one. Then via a back clip and super sticky pad on each of the light panels they will attach to any surface – and if you screw up your intended design they are easy enough to pull off the wall (this is surface dependent though).
Each set incudes both a controller and power supply – which also clip on to any of the panels.
The controller is used to connect the light panels to your home WiFi and has manual touch controls.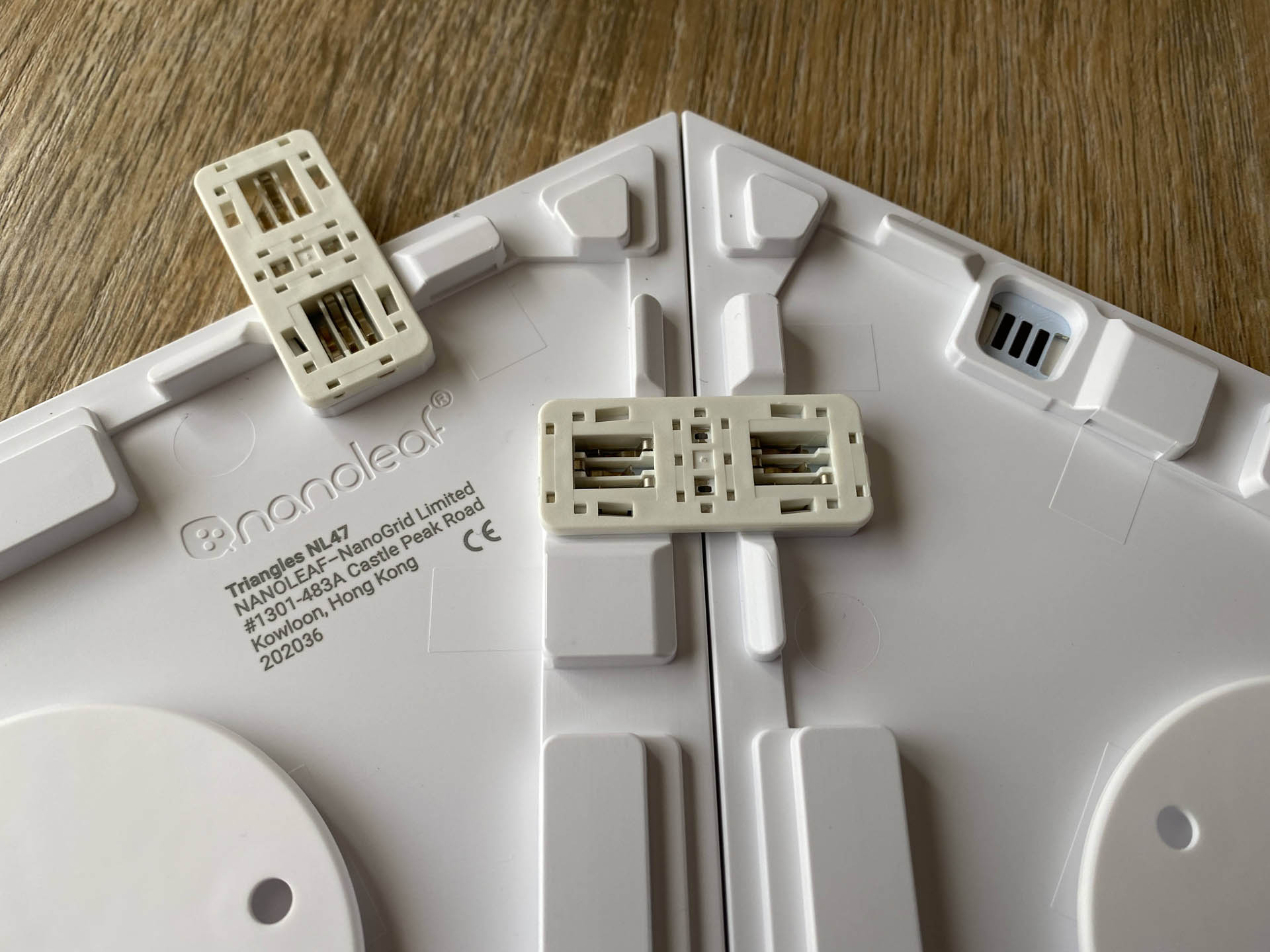 Once you have created your masterpiece wall-art and powered on the magic really happens with the Nanoleaf app.
Nanoleaf light panels are essentially super thin smartlights.
All functionality is governed by the free app for both iOS (iPhone / iPad) or Android.
The initial connection was seamless, either using NFC or the QR code on the box.
Compatible with every smart assistant imaginable, you can add the Nanoleaf lights to Google Assistant, Alexa and Siri via Apple Homekit.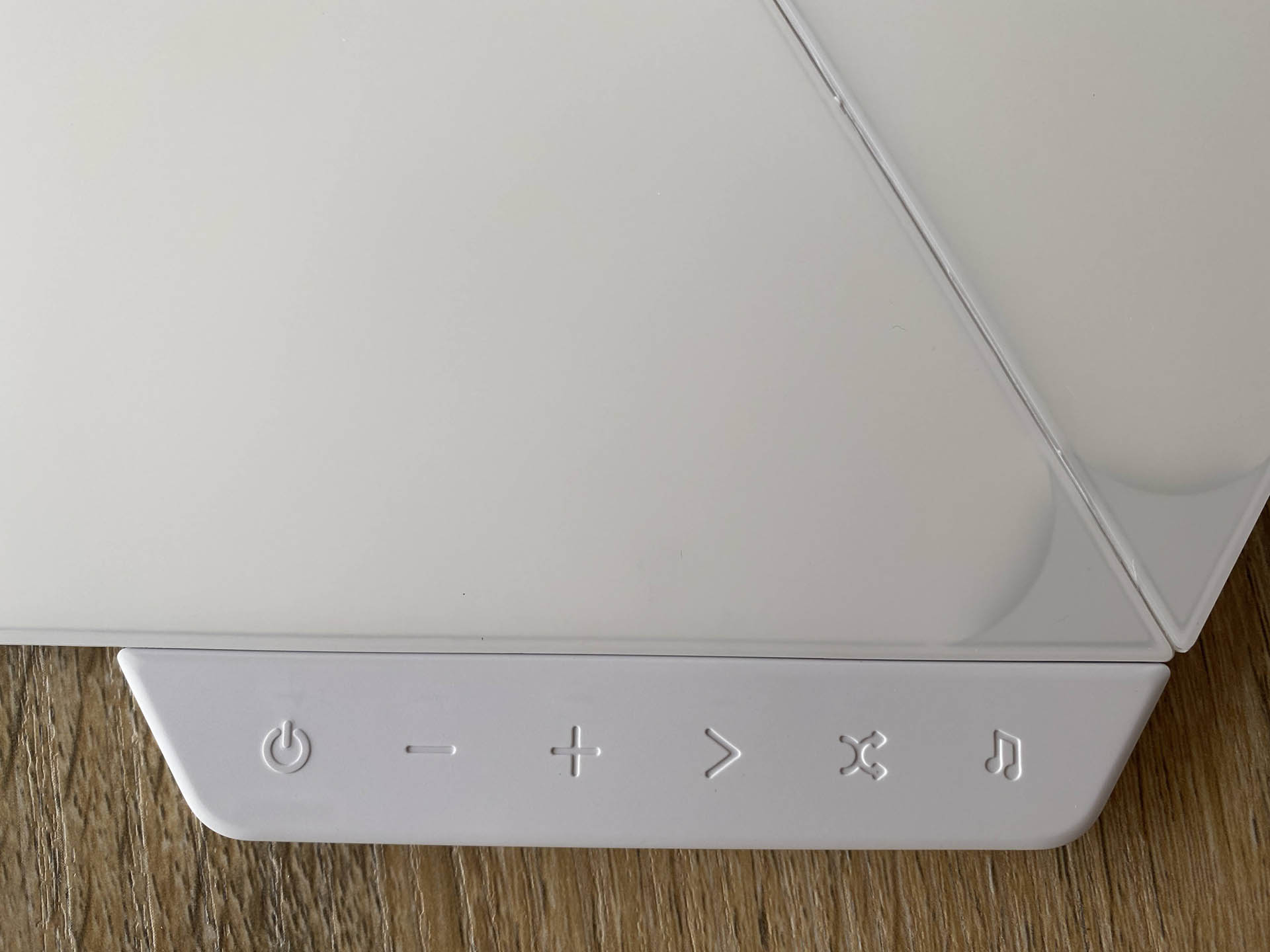 Interestingly however – I had a less fuss experience with Android, where Apple iPhone and iPad initially struggled to connect with the controller on both the Hexagons and Triangles.
Android was straight forward.
It's also within the app where you can customize your light array to your liking. There's a zillion built-in or downloadable light shows available which is as easy to apply as a tap on the scene that you want.
Create a party at yours with the Nanoleaf lights pulsing, flashing and chasing to the beat.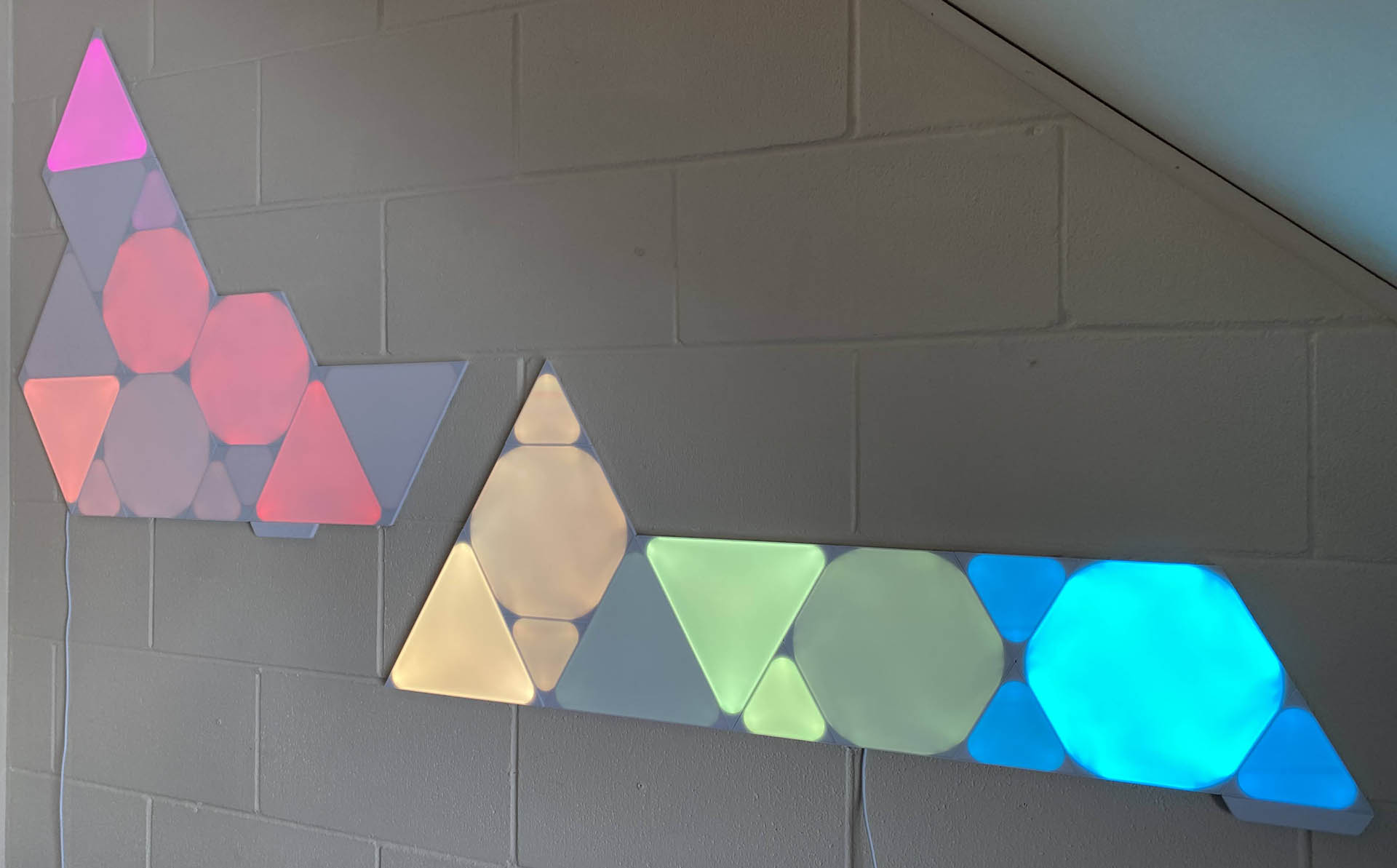 Another initiative in the Nanoleaf app is to create a schedule. If you place the Nanoleaf light panels in your bedroom and don't really want to try to fall asleep to a party scene, you can schedule on and off times.
Control the brightness, turn on, turn off and as they are connected via your home WiFi you can control them remotely when you're out and about. Mistakenly kept the party going after you left the house, no worries – tone it all down from where ever you are.
The Nanoleaf light panels are also excellent for chilling out.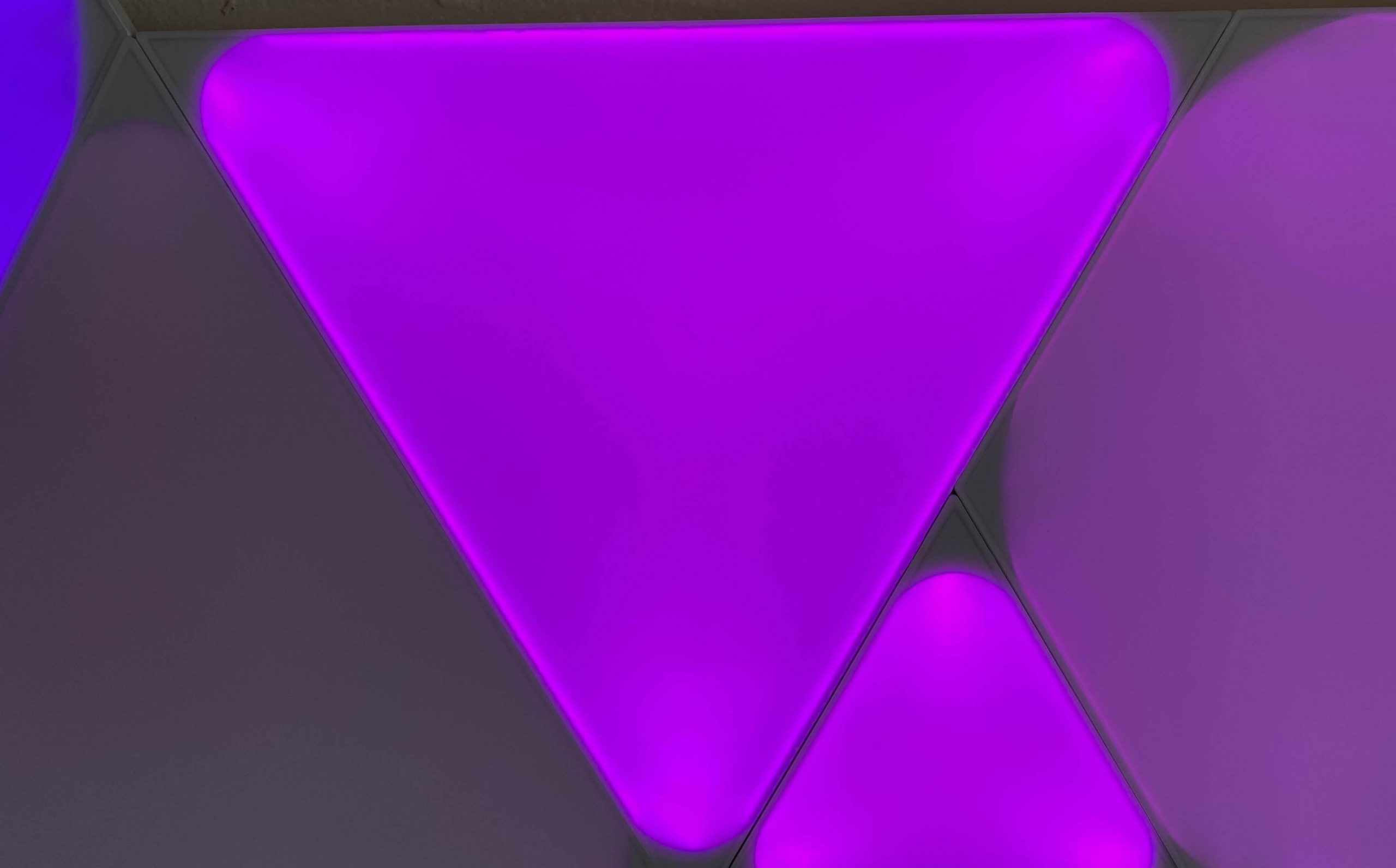 Literally set the mood by choosing a scene that's more relaxing, and as mentioned you can ultimately create your own scene from one individual panel to the next as each panel, Triangle or Hexagon are multi-coloured.
Nanoleaf light panels are something that you don't know you should have until you have them.
Now I feel that my living room would be empty without the atmospheric lighting.
Both an eye catching enhancement to your room, gaming den or lounge aswell as making your home feel that more personalized and inviting.
Nanoleaf light panels – absolutely in love with them.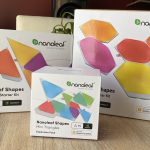 Nanoleaf Light Tiles Review