The Windows based tablet, the Surface has come along way since it first started out life as a hideously expensive coffee table in 2008.
From there it almost completely went in to obscurity until 4 years later in 2012 when the first Surface tablet released rocking Windows 8 (which had a tiled tablet mode).
Having reviewed a few Surface units over the years I have always been fond of them.
For the higher spec'd ones being able to game and content create anywhere, anytime without the need for lugging about a laptop bag and such.
But they have always been super expensive. Until now.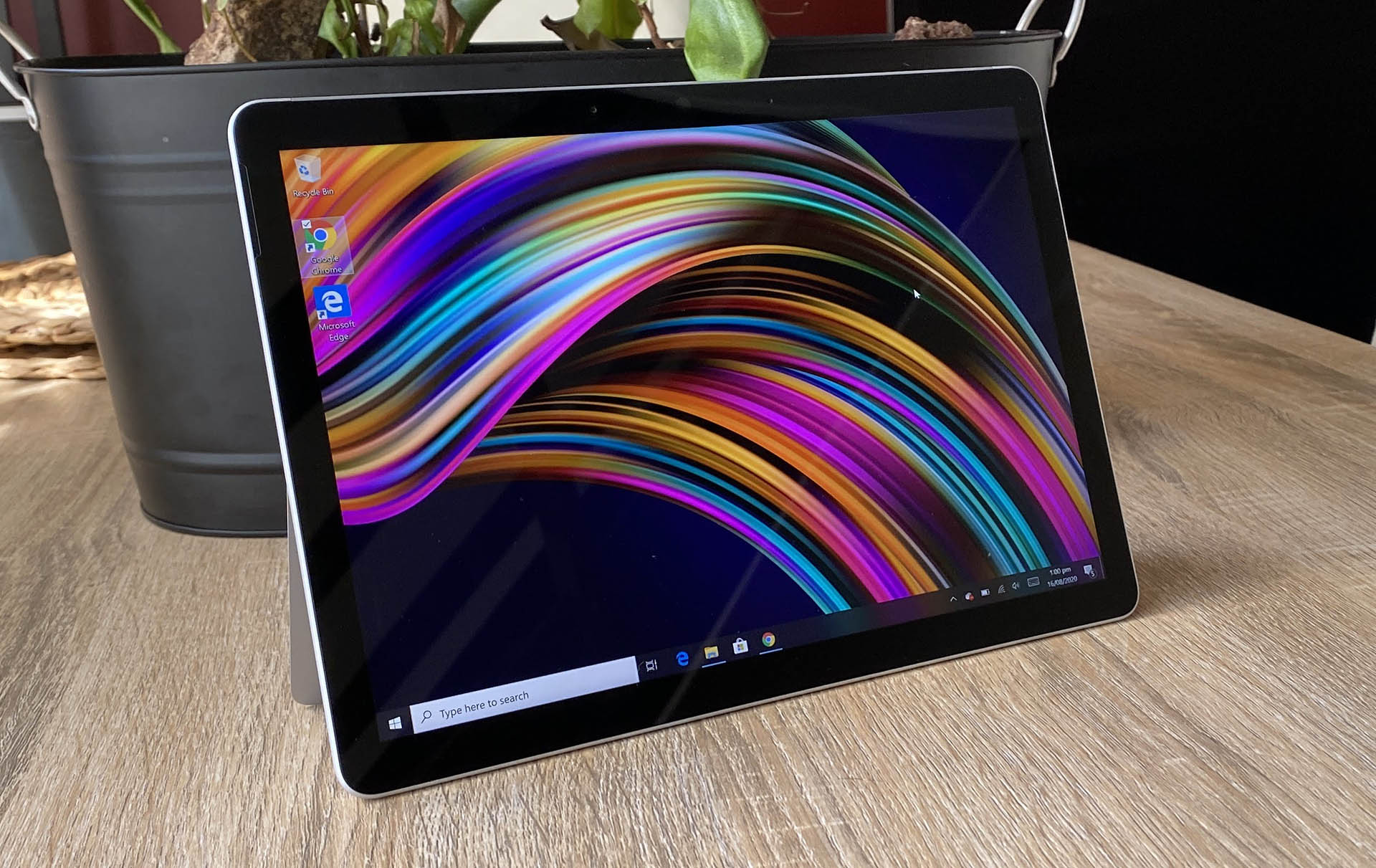 Microsoft have released the Surface Go 2, a full Windows 10 Home Edition tablet designed for light users, students and those that are keen to take the first step in to working and playing on a tablet.
Coming in at just abit under or over $1K NZD (depending on retailer) for the basics, as you would imagine the specs on the Surface Go 2 are not the highest.
But – also not the lowest they could have been either.
Powered by a Intel Pentium 4425Y which is great for battery consumption but crunches data at a lowly 1.70GHz there's a pleasing 8GB RAM on board and a modest (given the price) 118GB storage (Windows 10 Home Edition x64 takes a sizable chunk of that though).
The full 10.5 inch touch screen is HD (1920 x 1080) and the tablet has an 8MP rear camera and a 5MP for the front. Both are capable of recording in 1080p.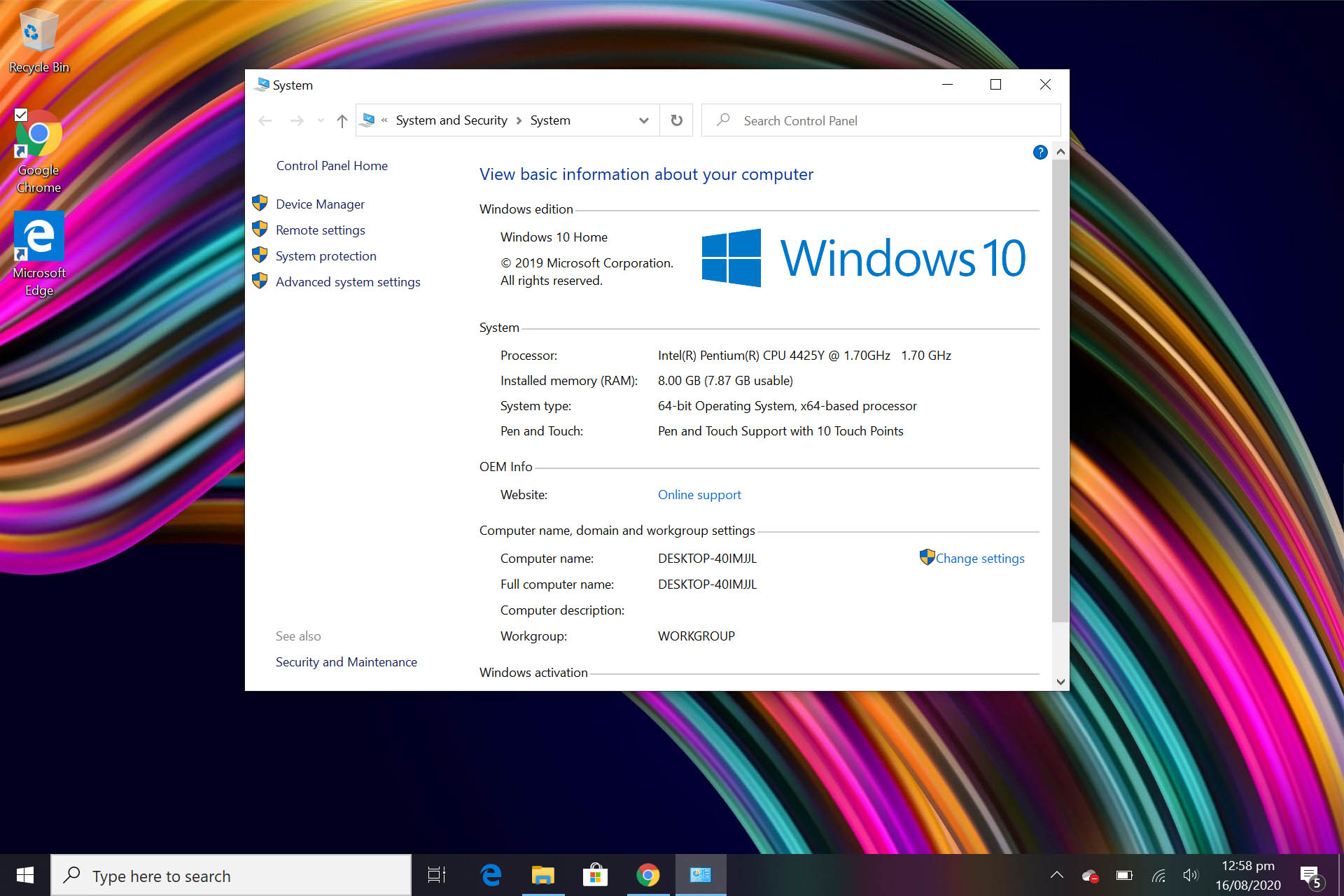 Microsoft have done away with the traditional USB port and shrunk it all down replacing that with a USB-C socket to the right when in landscape mode.
Power and volume keys are at the top (again when in landscape mode) and a traditional 3.5mm headphone / mic port to the right.
There is also a little known feature on the Surface tablets, that even Microsoft themselves do not make alot of noise about – you can expand the storage by way of microSD. Under the back stand is a small slot for your flash storage card – and the Surface Go 2 also has it.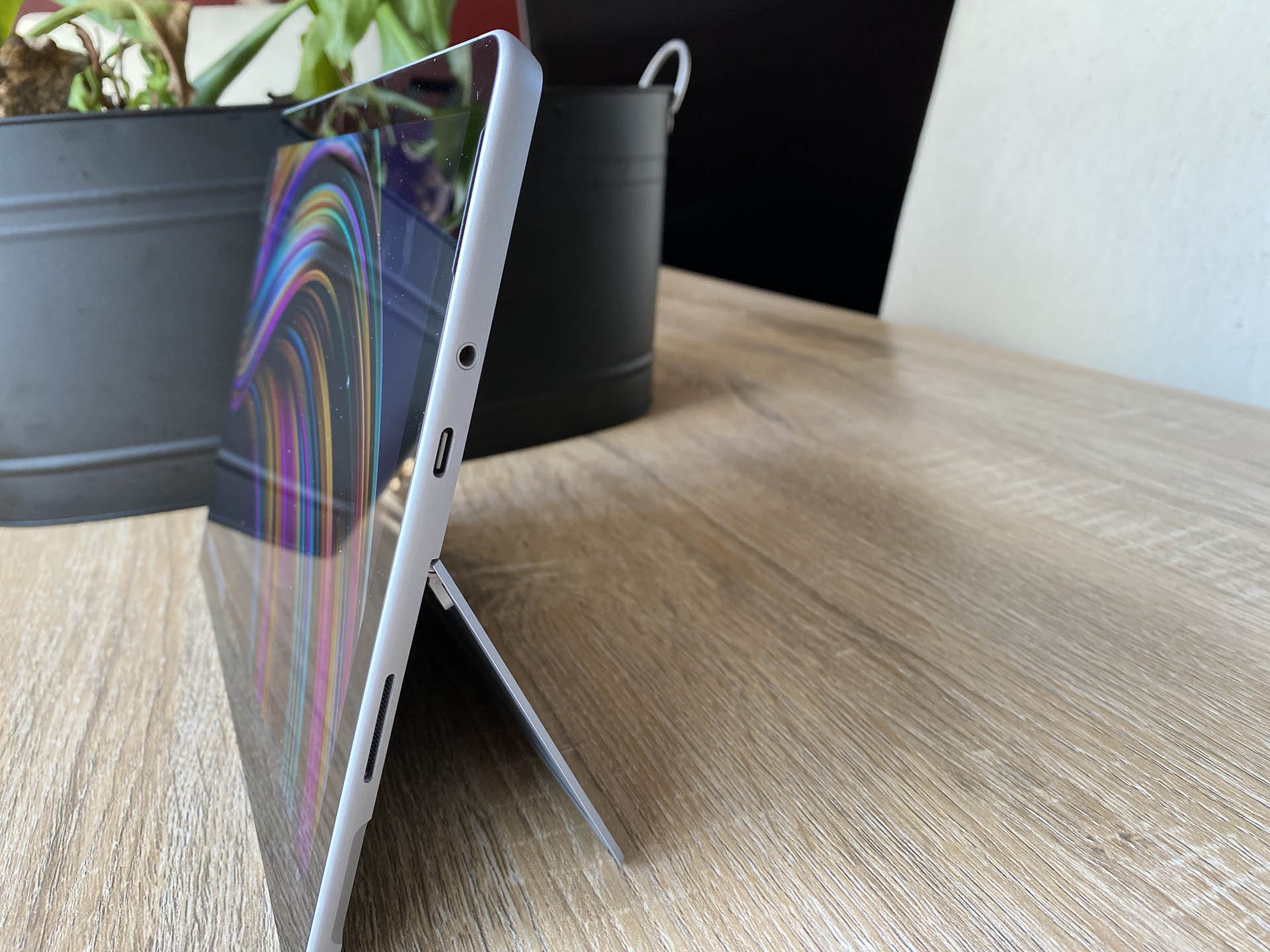 From a year or so back Microsoft stopped including peripherals with the Surface. So now if you want to use the stylus called the Surface Pen you'll need to trump up extra cash. It's sold separately, as is the keyboard cover (you're likely to really need one of these).
While you're not going to be able to game, much, on the Surface Go 2, you sure are able to multitask like a pro.
The dedicated memory of 8GB is more than enough to wield multiple tabs in browsers while streaming media and finishing off that assignment or presentation… or writing a review for this exact tablet. Which is what I am doing now.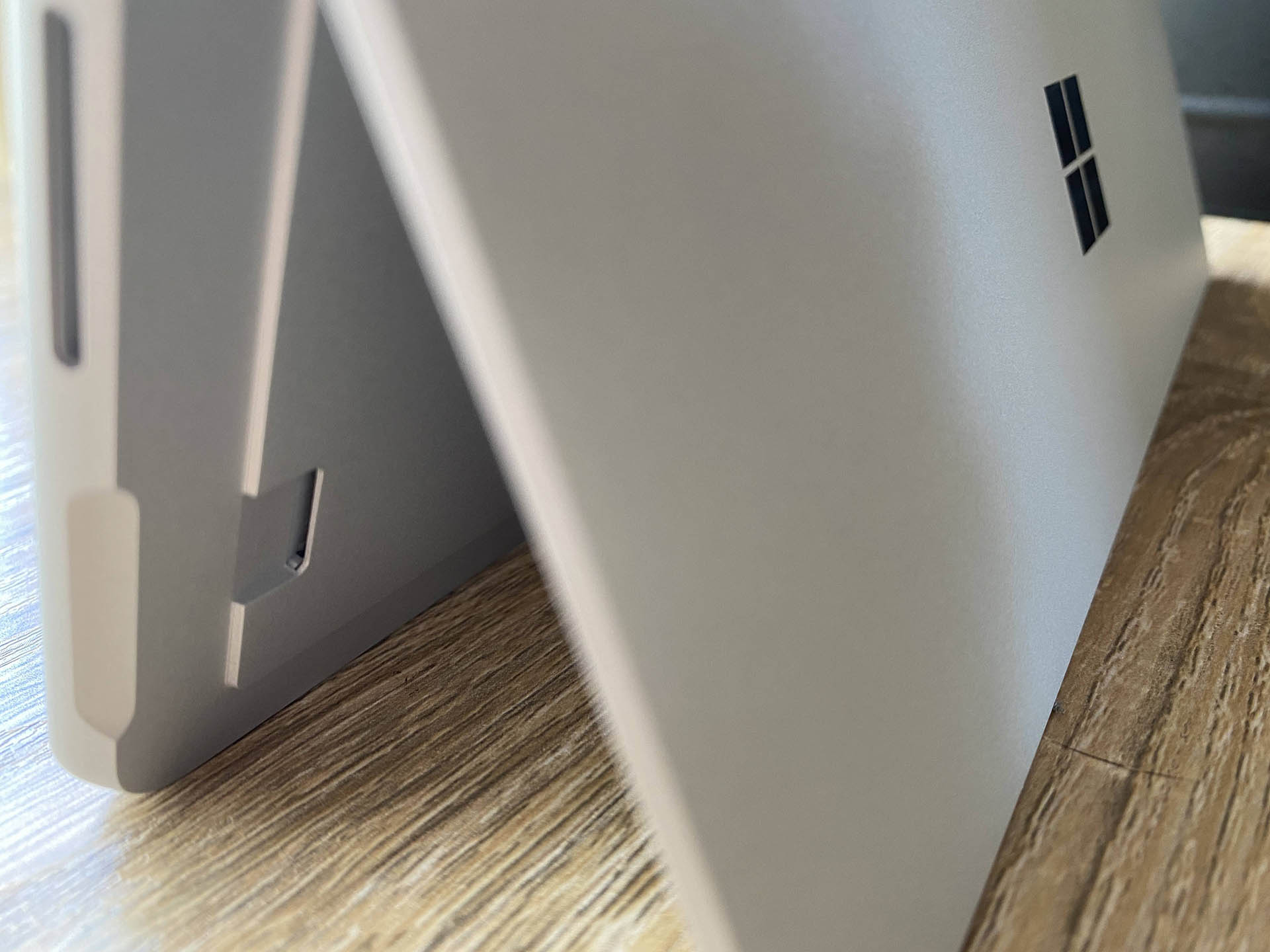 Microsoft Store pretty much takes care of what apps you can and can't install.
Adobe's Photoshop Elements works fine, but you're not going to get the non-light versions to run too well.
The Surface Go 2's battery is not too bad either. Given that you cannot run anything too taxing on the tablet – for light to moderate use I was able to get 5 to 6 hours from full to 5%.
The Surface Go 2 is an entry point to having a Surface tablet.
It can handle more than I imagined it could but is definitely slated at light users.
Device details
Released: July (NZ) 2020
Device Name: Microsoft Surface Go 2
Chipset: Intel Pentium 4425Y
Memory: 8GB
Internal Storage: 118GB
Camera: F: 5MP. R: 8MP