Flip it, work it.
Just like the meditative body twisting past time, the Yoga C940 from Lenovo is super bendy being a 2 in 1 laptop tablet of high spec.
Built as an optimal workhorse the Yoga we received for this review is an Intel i7 10th Gen equipped 13 inch beast with 16GB RAM.
With internal storage on the generous side of medium coming in at 512GB SSD (460GB usable) the Yoga is built for the multitasker, the content creators and more.
A small form factor and slimmed down it is super light-weight and designed to be carried about.

The 14 inch FHD (1920 x 1080) adaptive touch screen flips back 180 turning the unit in to a tablet.
Windows 10 recognises the screen's rotation and switches to tablet mode.
Media watching and even game playing (with a Xbox One controller) is best experienced in tablet view. I found myself placing the Yoga in an arched position (not completely flush when the screen is flipped back) in order to stand the laptop for tablet mode and play or consume media from a comfy chair.
Creative Suite applications such as Photoshop and Premier run flawlessly – the Yoga doesn't break a sweat.
Multitasking like a pro sees zero hardware lag aswell.
Gaming… it does okay.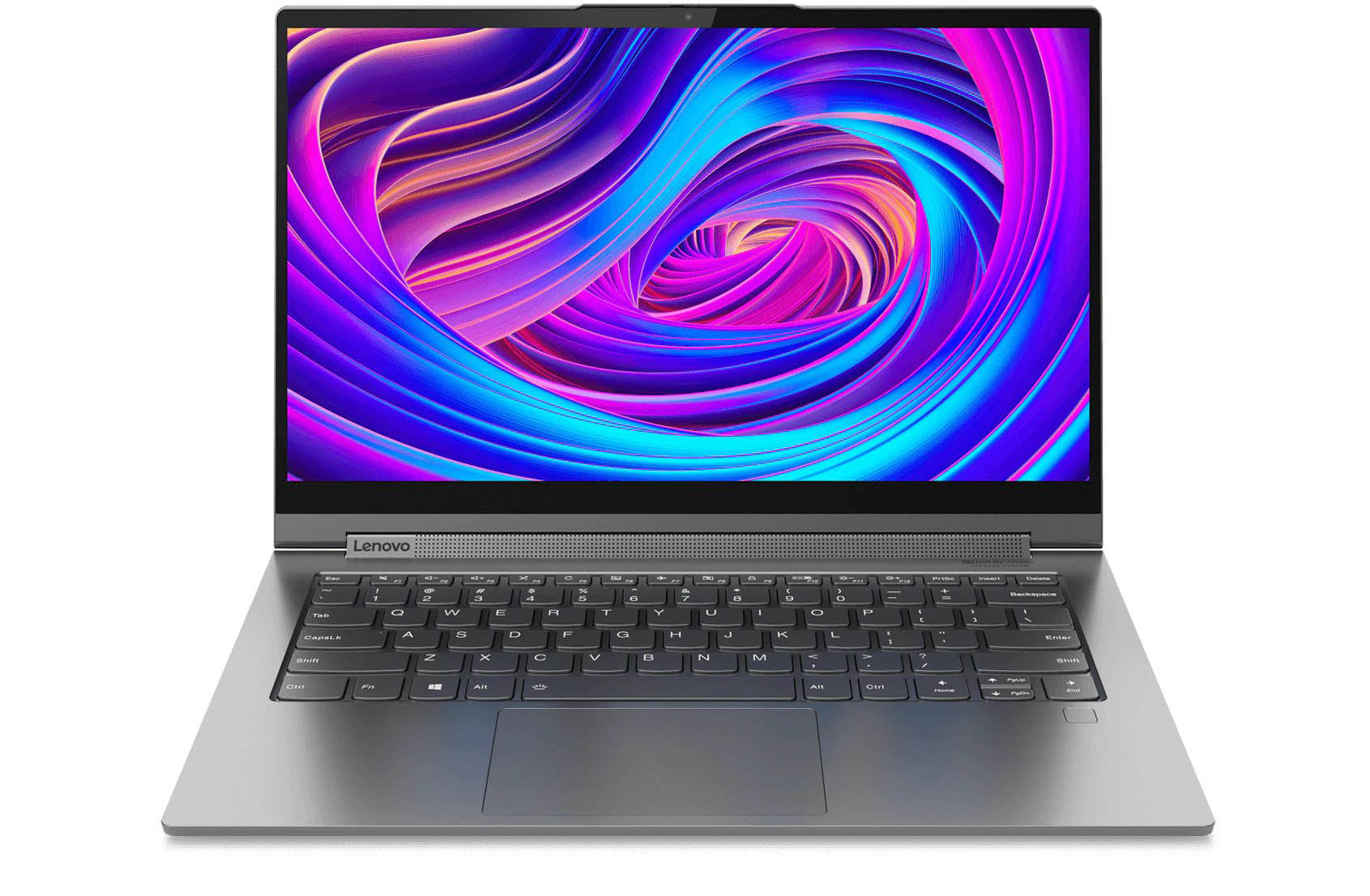 The Yoga is not built to be a gaming laptop – although the processor coupled with the RAM are enough to handle most modern PC titles, it is let down by the onboard Intel Iris Plus.
Simpler titles played well, but when it came to Gears 5, Borderlands 3 and the latest Tomb Raider the GC (Graphics Card) faltered any fluid play.
This said, Borderlands 2, LoL (League of Legends), Diablo III to name a few worked perfectly.
Even though Lenovo did not build the Yoga with serious PC gaming in mind – it is absolutely enough for the casual gamer and light eSports player.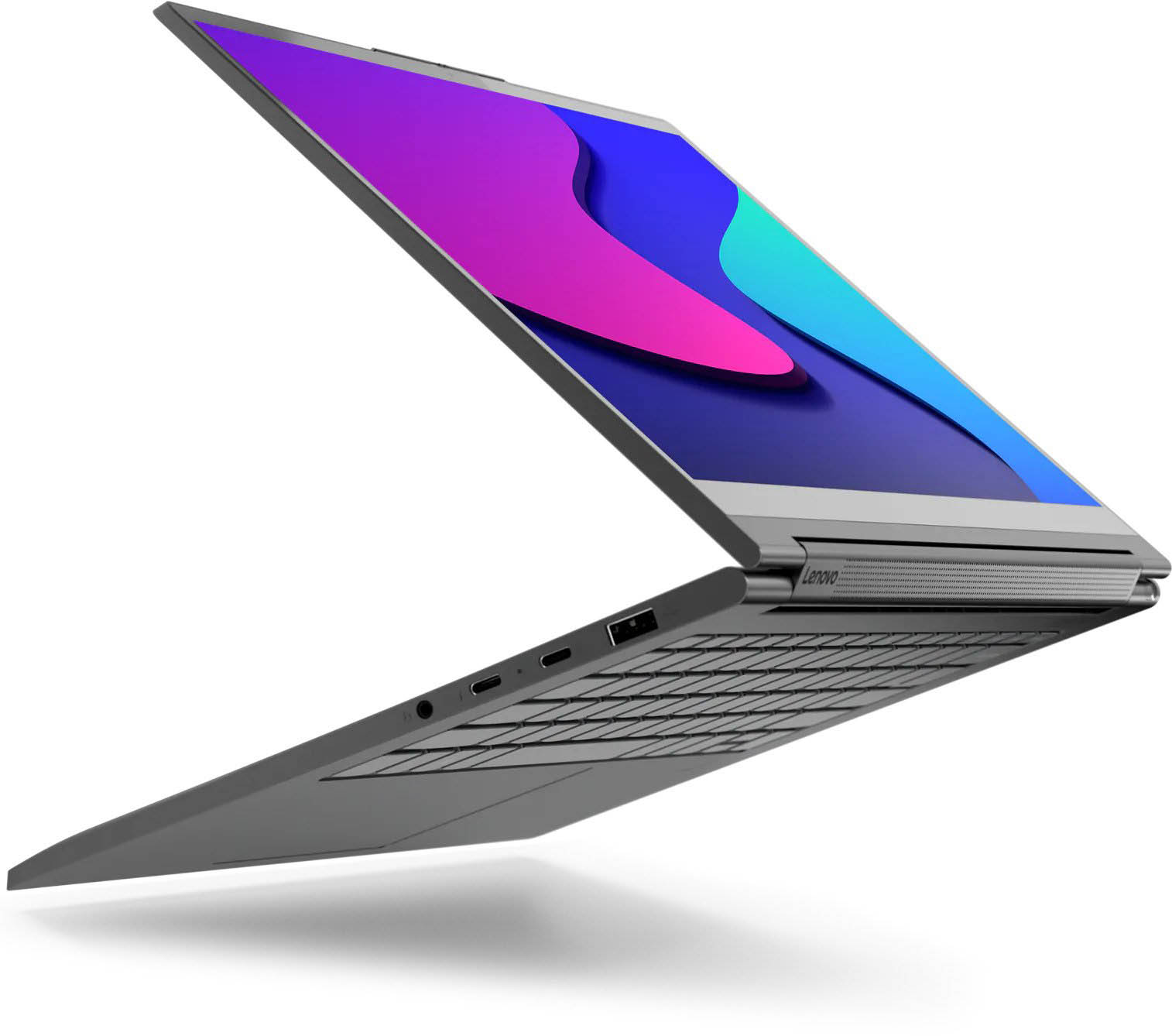 The external ports options are a bit minuscule, I believe on purpose. Two USB-C (one is for power) and a single USB 3.0 for any external attachments, not forgetting the traditional 3.5mm Mic / headset socket which belts out top shelf Dolby Atmos enhanced audio.
Battery life is fantastic with the 60Wh internal.
I am able to get a full day and then some from the Yoga, using Spotify non-stop, Creative Suite for around 10 hours and various browsers.
On standby the Yoga lasted well over a week of being on with the laptop lid closed.
Small but mighty – the Yoga is a perfect all-rounder albeit at a pocket hurting price.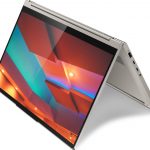 Lenovo Yoga C940 Laptop Review
Device details
Released: Late 2019
Device Name: Lenovo Yoga C940
Processor: Intel i7 - 10th Generation
Graphics Card: Intel Iris Plus (on board)
Memory: 16GB
Internal Storage: 512GB
Price: Around $2,999.00