Lenovo have gone smart.
Known for their PC and gaming brand; Legion the desktop and laptop manufacturer is entering the smart home realm with a lineup of Google Assistant based displays.
The Lenovo Smart Clock is exactly it's namesake.
Smaller but similar in design to Amazon's Alexa Echo Show range the Lenovo Smart Clock has grey hemp made casing to make it more environmentally and in-home aesthetic friendly.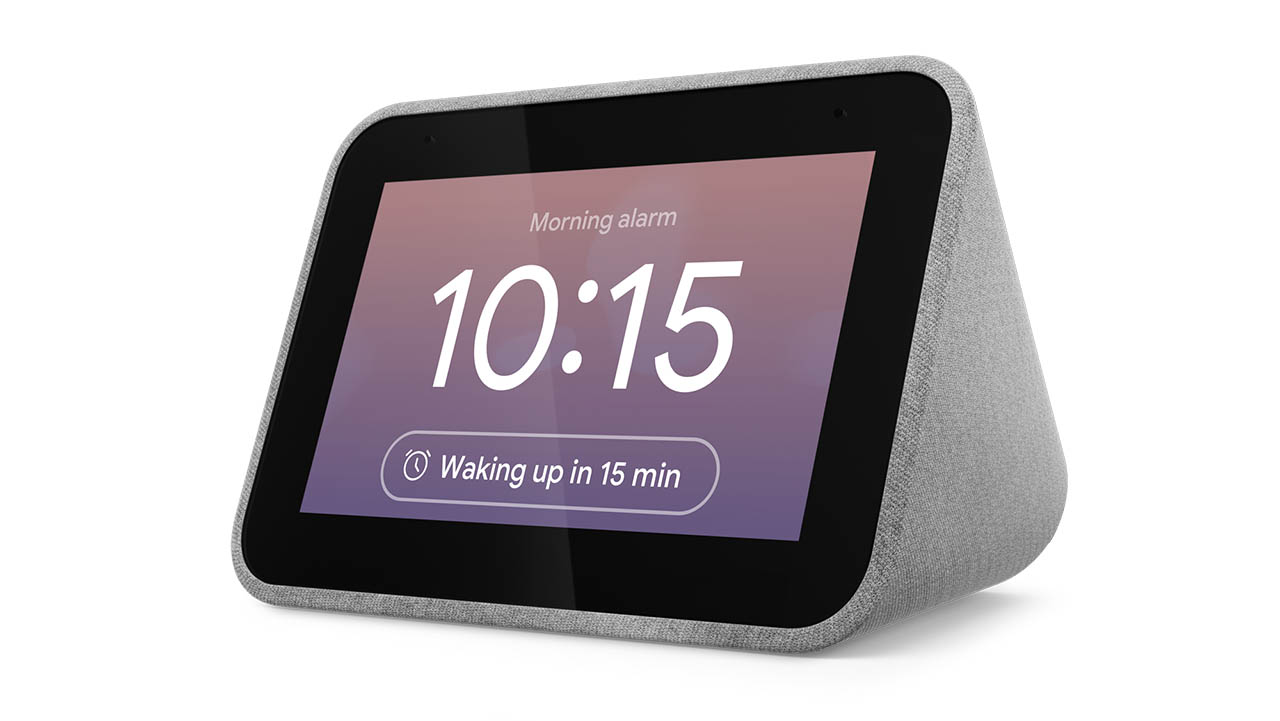 The Smart Clock requires your home's WiFi and after a bit of a set up your Google account is good to go for verbal commands.
'Hey, Google, what's the traffic like?' before your morning commute or 'Hey, Google, what's the weather today?' so you don't get short without an umbrella.
It's the Google that you use on your PC, on your android smartphone, now in your home.
The Lenovo Smart Clock will also integrate and work with your other smart home devices. This is setup within the Google Home app.
For the most part Google can usually find other smart devices in your home automatically and will prompt if you want to connect with them or not.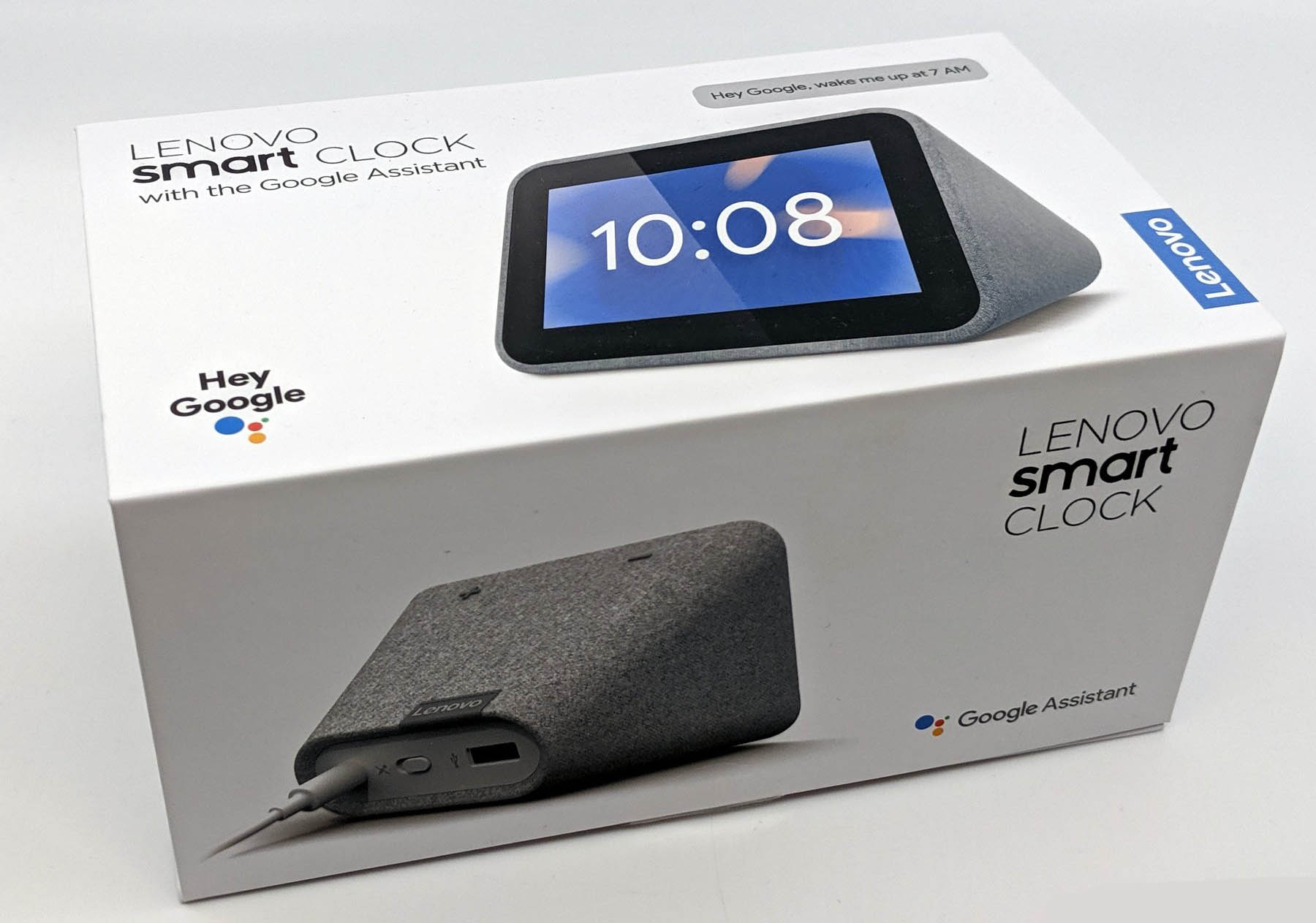 The Lenovo Smart Clock is a perfect bedside alarm clock.
Featuring a builtin 3 watt speaker connecting to your Spotify will at a simple spoken command start playing music – albeit not the most high quality booming sound. But the Smart Clock is not designed to be a wireless sound system, yet you can use it as one via Bluetooth connection.
If you prefer to use Google Music as your streaming service and digital music purchases then that's already there for you within your Google account settings.
With a very chunky wide bezel the 4 inch touch screen is adaptive to environment and simple enough with an easy to use swipe to hide or display menu with a few clock faces to suit your tastes.
On the top are two toggle buttons for volume and for privacy a slider switch to mute the mic.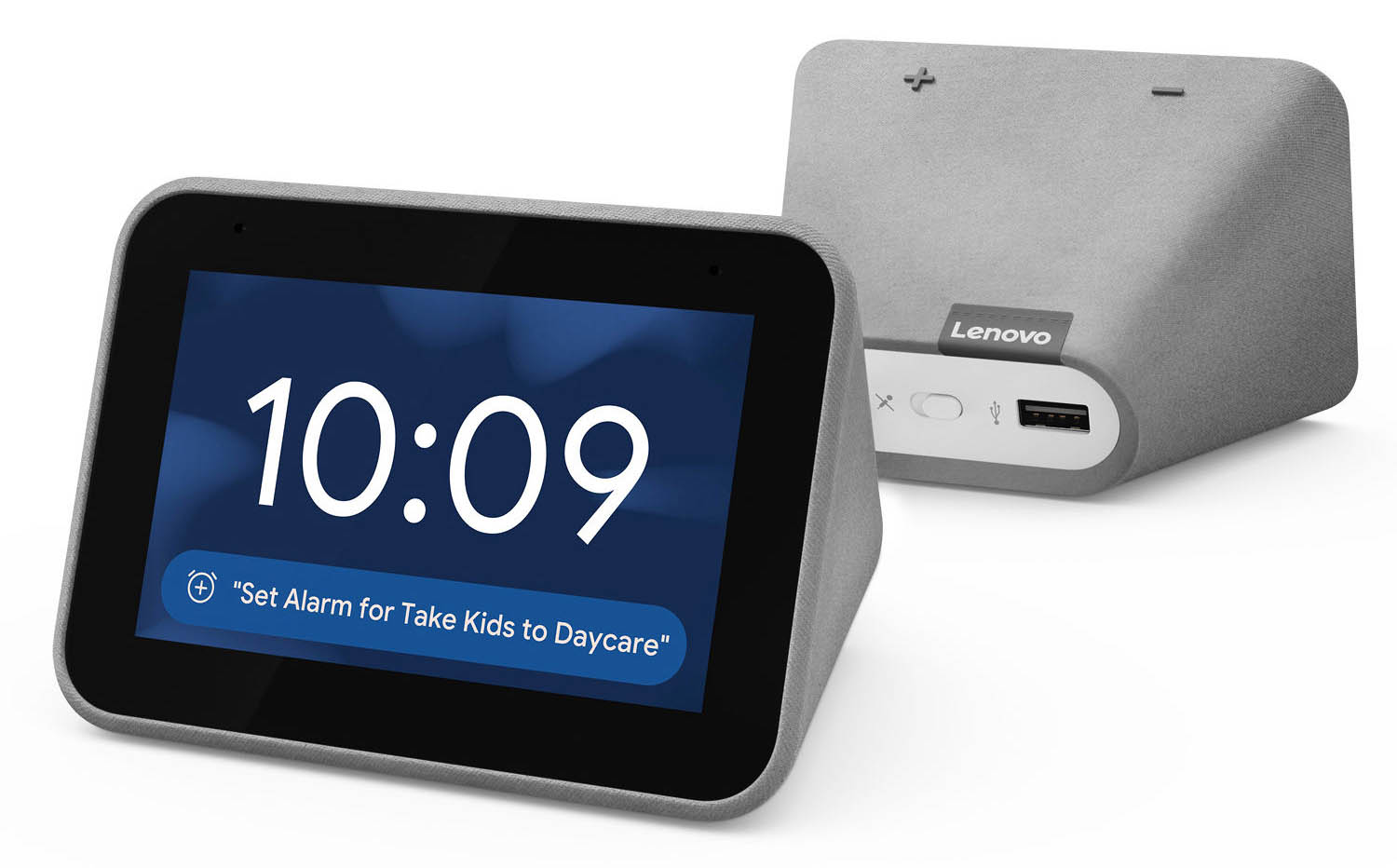 You can also connect up your smart security cameras, if you have them, and watch the goings on in or outside your home from the comfort of your bed, or wherever you prefer to place the Smart Clock.
I gave this a go with my Arlo cameras in my home and my RING Video Doorbell 3. I had mixed results.
The Video Doorbell was fine, it worked as expected however Arlo was temperamental, with Google struggling to connect to the camera hub.
The likes of visual media streaming such as Netflix, YouTube and others will not work on the Lenovo Smart Clock.
But that's not all the Lenovo Smart Clock will also charge up your smartphone. Something missing from other smart home displays. The USB socket in the back of the unit enables anything that is USB chargeable to power up.
The Lenovo Smart Clock is a cost effective entry for someone starting to put together a smart home and an all-in-one simplistic device that being built with Google gives you the entire digital world at your voice command.
It has one job, be a Smart Clock, and it does it real well.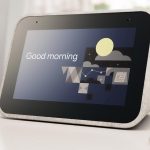 Lenovo Smart Clock Review