Amazon has just now revealed to us here at STG its newest generation of Echo Show devices, the all-new Echo Show 8 and Echo Show 5.
Echo Show is the fastest-growing family of Echo devices, and the new models all feature more powerful cameras for better video calling, alongside new ways to enhance your Alexa experience.
"Customers tell us that they love using Echo Show to easily stay in touch with family and friends, just by asking Alexa; in fact, that's one of the main reasons more customers are choosing Alexa devices with a screen," said Kate Burleigh, Country Manager, Amazon Devices and Alexa, Australia and New Zealand. "With our next-generation of Echo Show devices, we've put our focus on communications, adding the same powerful 13-megapixel camera and digital pan and zoom capabilities we have in Echo Show 10 to Echo Show 8, and upgrading the camera on Echo Show 5."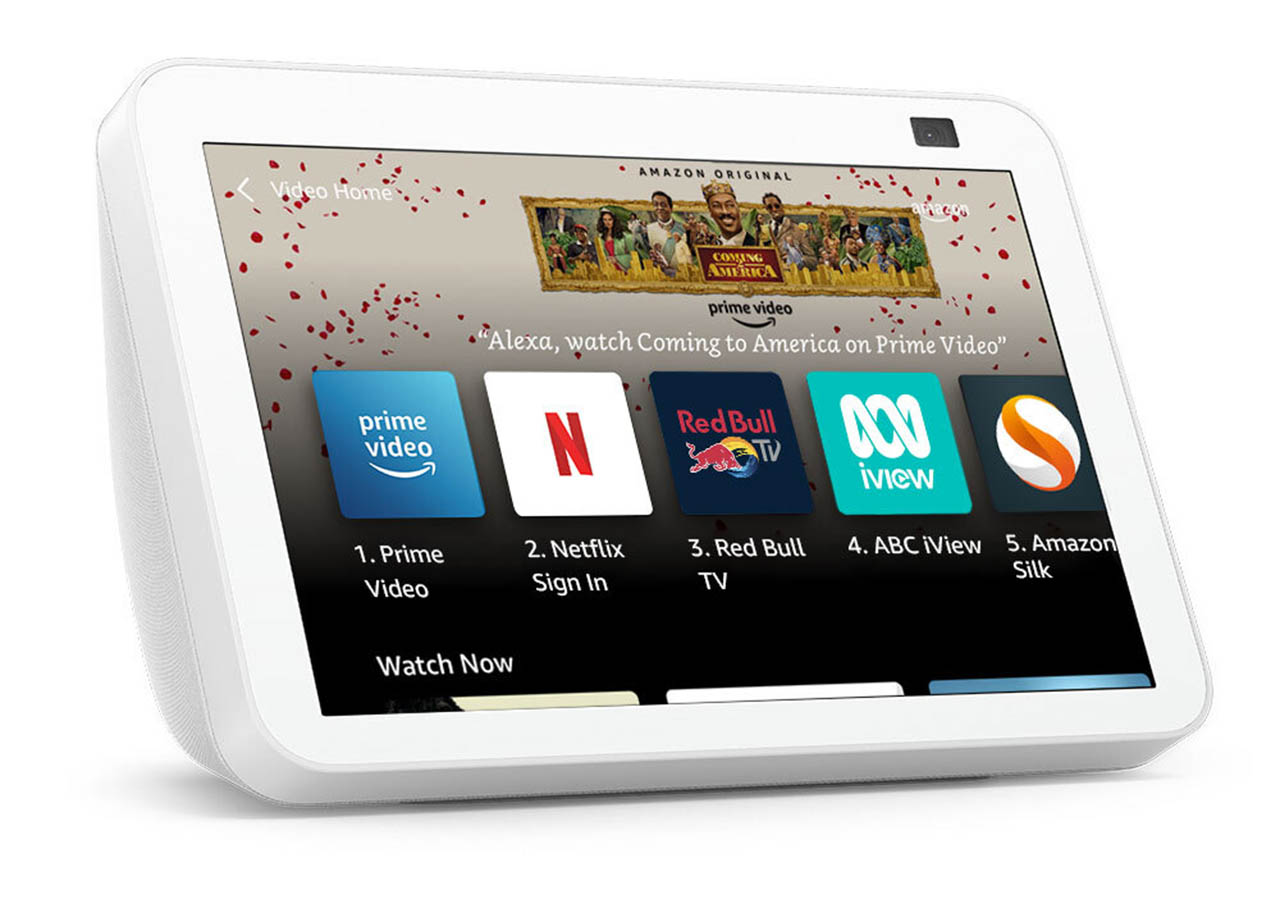 The Echo Show 8 features a 13-megapixel, wide-angle camera that keeps you centered in frame and has a vibrant 8-inch HD, adaptive colour display, a new octa-core processor and dual stereo speakers for clear, balanced sound.
The upgraded camera automatically pans and zooms, while you're on video calls, so everyone stays centered in the frame. Just ask to make video calls to those who have an Echo Show device or the Alexa App, or say, "Alexa, call my family," to join a group call with multiple people.
With its dual stereo speakers and an HD display, Echo Show 8 delivers an immersive entertainment experience.
To find your next favourite show, simply visit the on-device video homepage and subscribers can browse selected TV series or movies on streaming services including Prime Video and Netflix, or ask Alexa to play your favourite music from Amazon Music, Apple Music, or Spotify.
The Echo Show 5 features a compact design, improved camera, even more colours.
With its compact, 5.5 inch display, Echo Show 5 easily adds Alexa with a screen to any room in the house and with three colours to choose from; Charcoal, Glacier White, and Deep Sea Blue it seamlessly blends into your
home décor.
Ease into the day with a Routine that turns compatible lights on and begins watching the news from Sky News, and more, or see and singalong to the lyrics to your new favourite song while listening on Amazon Music.
Now, you can also see music playlists or station recommendations based on the song playing on Amazon Music or Spotify services, making it easier to discover your next favourite artist or track at a glance. Plus, Echo Show 5 has an upgraded HD camera with built-in camera shutter that's perfect for a quick video call to Echo devices with a screen or the Alexa app, or to Drop In on the kitchen to see if dinner is ready, all you have to do is ask Alexa.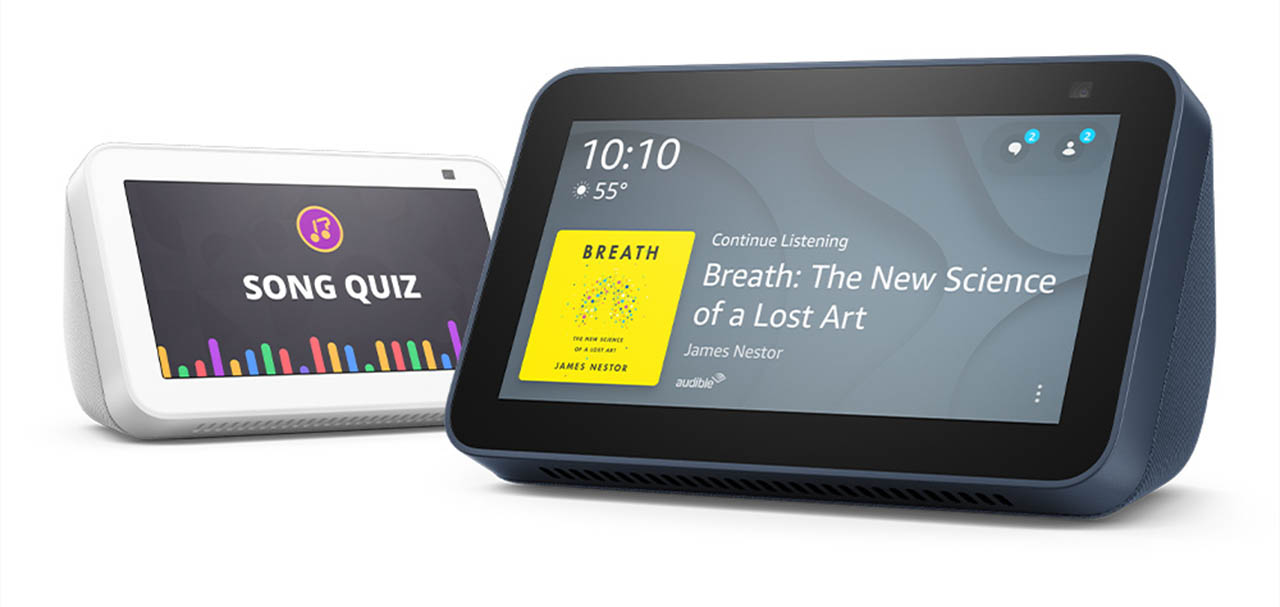 With Echo Show 8 and Echo Show 5 it's easy to set-up your smart home devices and keep them connected. You can control your compatible smart home devices by voice; or if a loved one is asleep, through touch, simply swipe left on the screen to access the smart home control panel. You can also securely access a live feed of the camera on any of these new devices through another Echo Show device, or the Alexa app.
Echo Show devices are all designed with multiple layers of privacy protection, including microphone and camera controls, and the ability to view and delete your voice recordings. All new generation devices also come with built-in shutters to cover the camera.
Echo Show 5 and Echo Show 8 is available for pre-order now and is due to release to stores and online in June 2021.
Be a supporter of STG