Kingston have just released the ultimate pocket-sized portability with the XS1000.
Small enough to fit in the palm of your hand the XS1000 comes in a couple of storage options. We received the 2TB version.
Ready to go from the box, you get the SSD drive and a USB-C to Gen 3.2 USB-A cable.
First test from the box was to connect the XS1000 to an Android smartphone .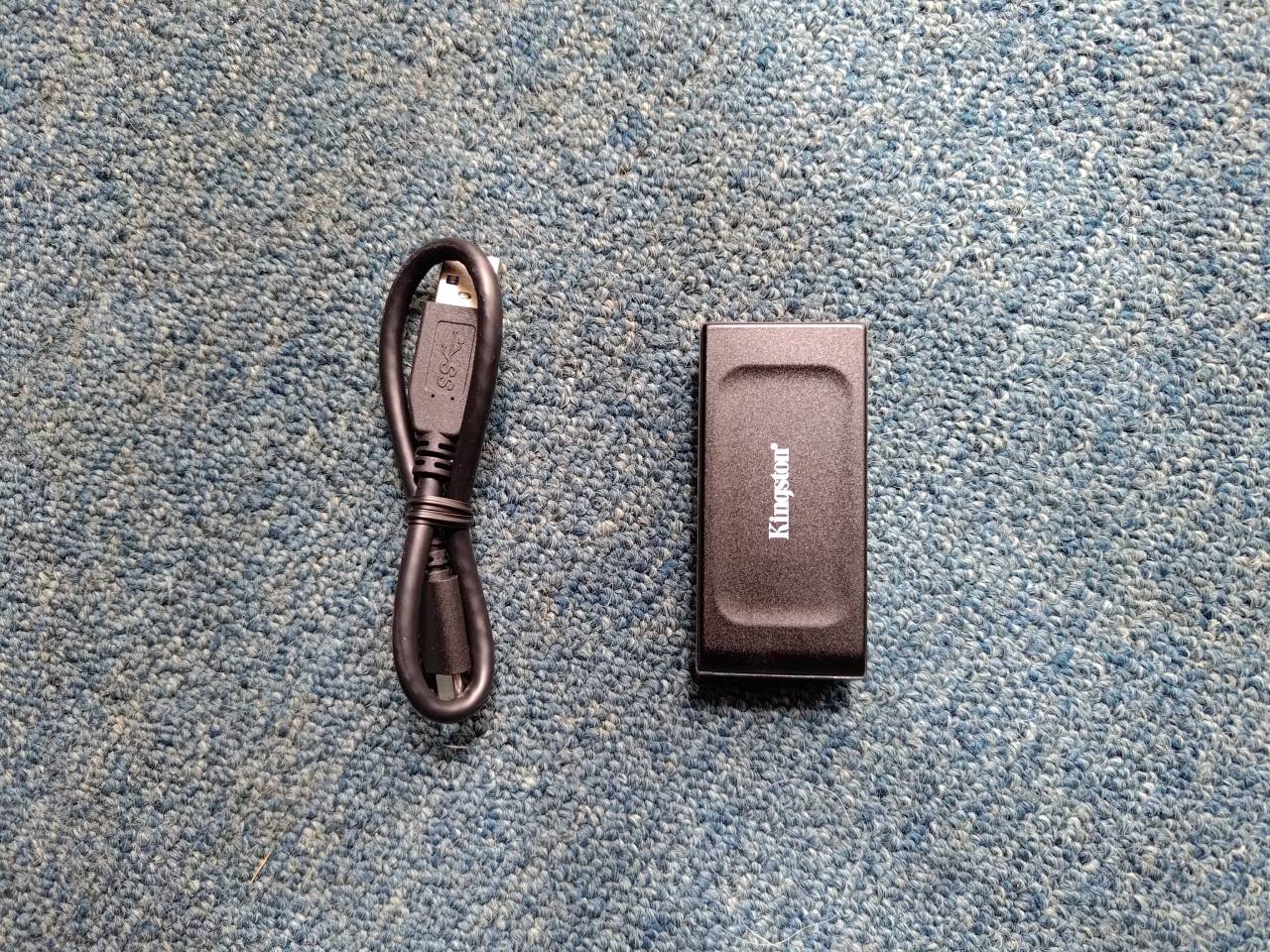 Sure enough, the Android 13 OS recognised it straight away and was able to write and read from it instantly.
Same deal with PC (Windows) and MacBook.
Read and write speeds varied.
This is expected as the XS1000 has the capability of up to 1050MB per second, but depending on the secondary source data can transfers can bottleneck and slow.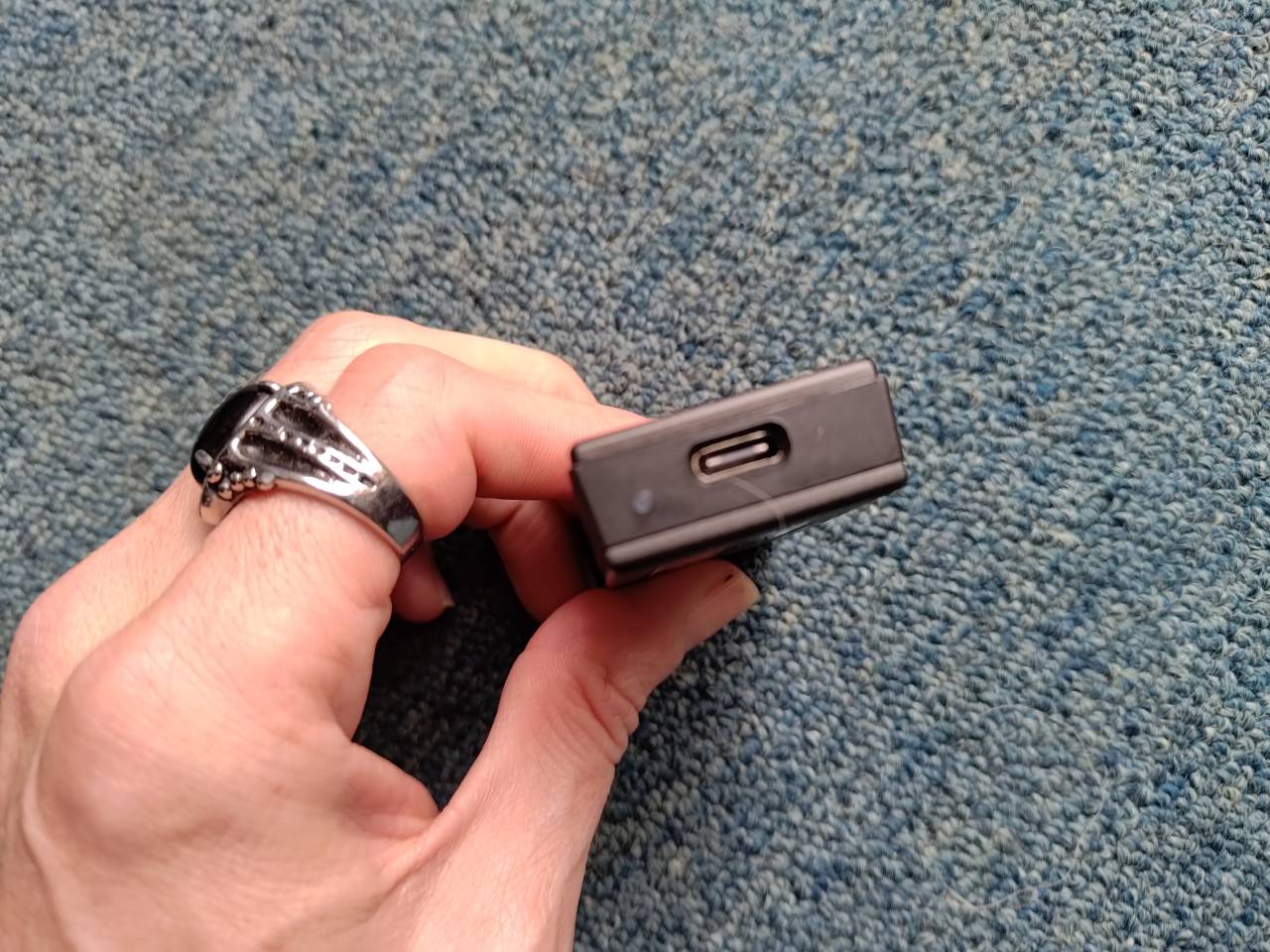 A 10GB 4K video took just over 3 minutes to write to the XS1000 SSD on PC. On MacBook it was around 7 minutes.
Android, a 6GB game folder was just over a 2 minutes.
This said, writing data direct to the XS1000 SSD was instant with no data lag in saving on all three devices.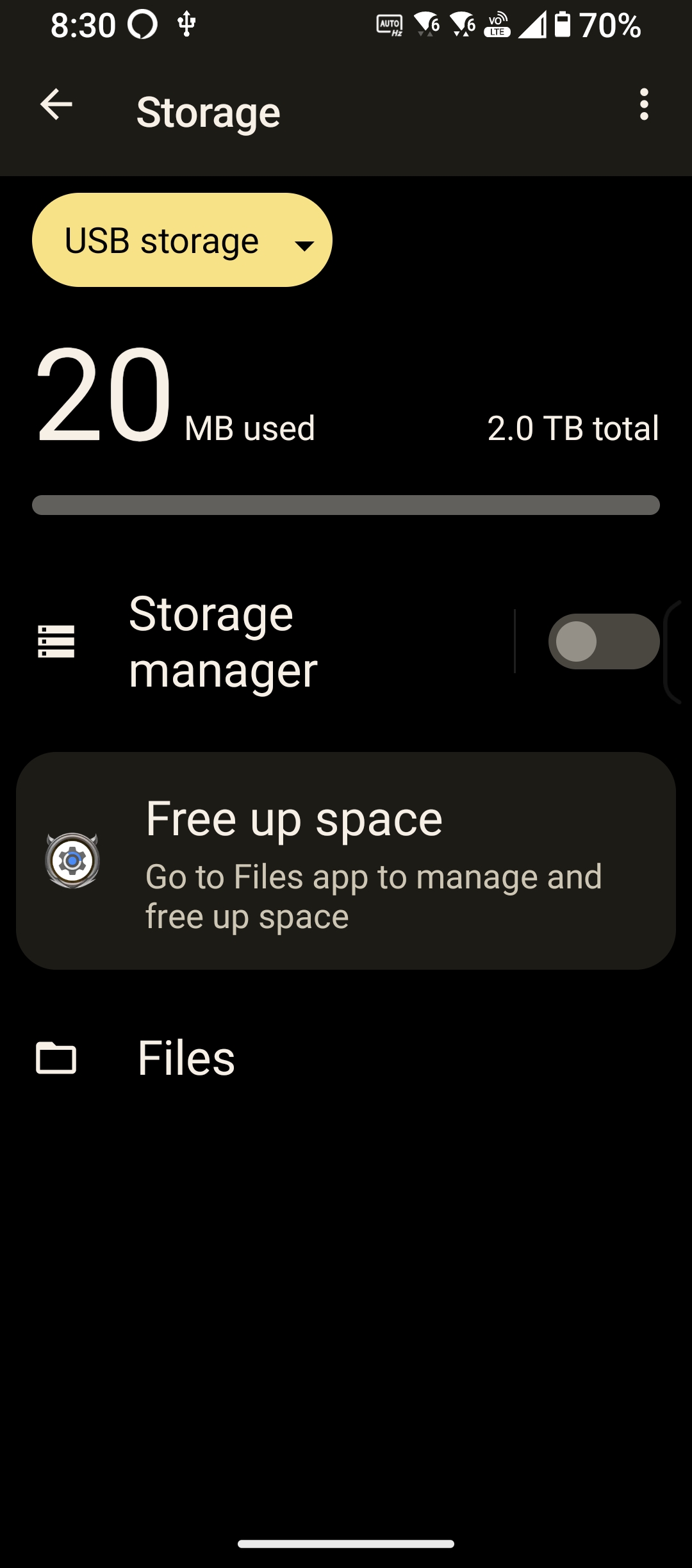 The XS1000 is ideal for PC gaming. Those large chunky games can be both written to and played from the XS1000 without any gameplay stutters.
For Android, if you're a heavy mobile video shooter or hi-res photo snapper plugging the XS1000 in via a USB-C to USB-C cable and assigning as the primary for your vids and snaps not only gives you an instant and reliable storage solution separate from your smartphone's internal ROM, it will also give you that mega digital storage space your smartphone has always needed.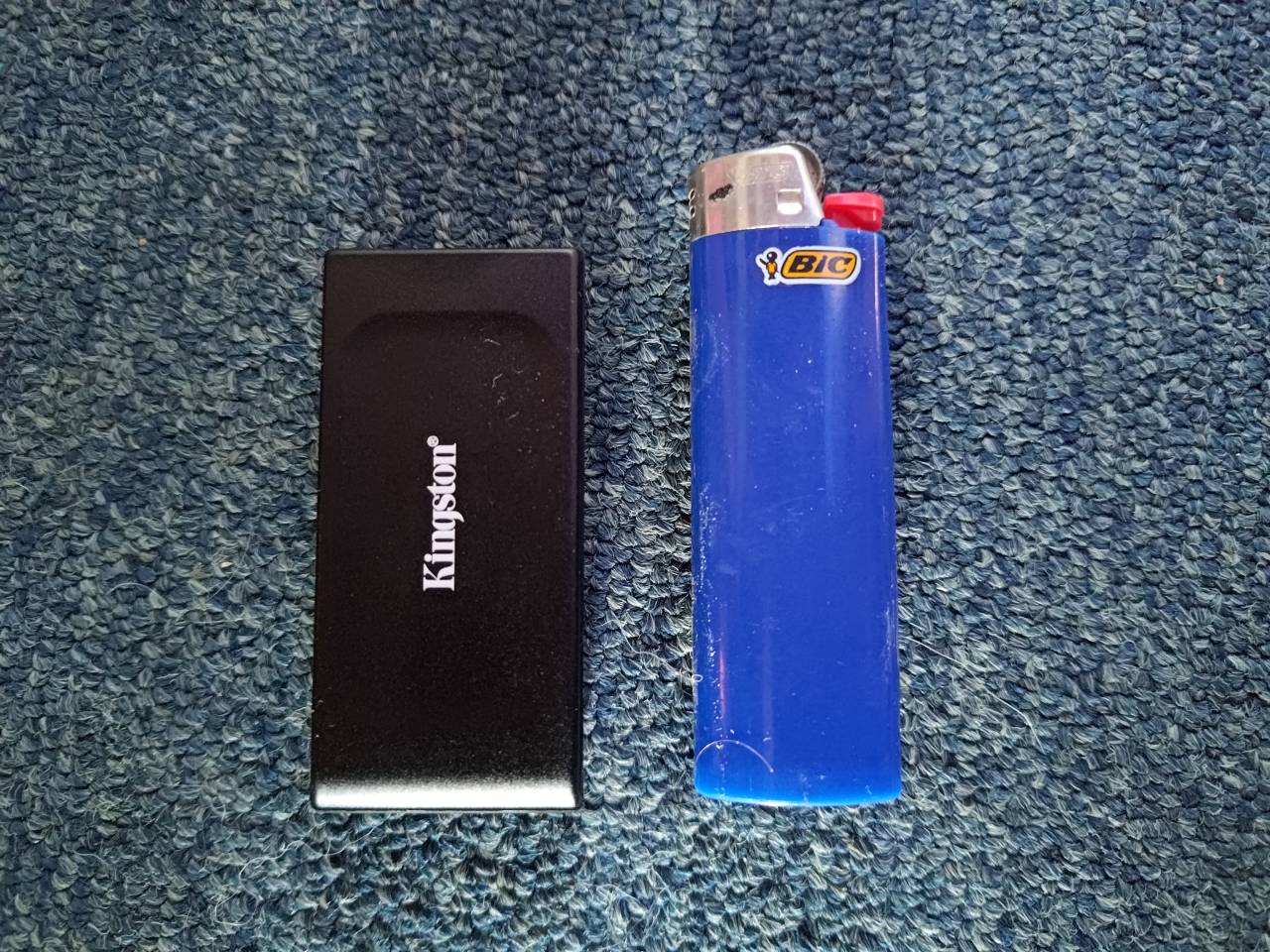 The XS1000 can also operate on certain DSLR cameras in place of either memory cards or internal storage, and Xbox Series X|S as well as PlayStation 5 recognised the drive and was lightning quick on both consoles to download games on to.
Students, gamers, business folk or photographers, the XS1000 caters for all.
The XS1000 is the ultimate in portable storage. No matter what device you need to expand your digital goodness on to, the Kingston XS1000 is so much space in such a small footprint.
[AdSence-C]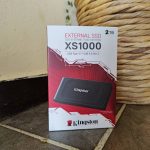 Kingston XS1000 Portable SSD Review