An ancient evil has returned with unfinished business.
The Exorcist: Believer is a follow on horror film from the infamous 'The Exorcist' (1973), a movie that had people fainting, or leaving the cinema in terror at the time.
Produced by the current king of horror Jason Blum, this new edition to the film franchise sees double the evil preparing to tie up loose ends with the original mother (Ellen Burstyn) of the possessed girl Regan.
Thank to our friends at Universal, we had the opportunity to have a virtual chat with Jason Blum.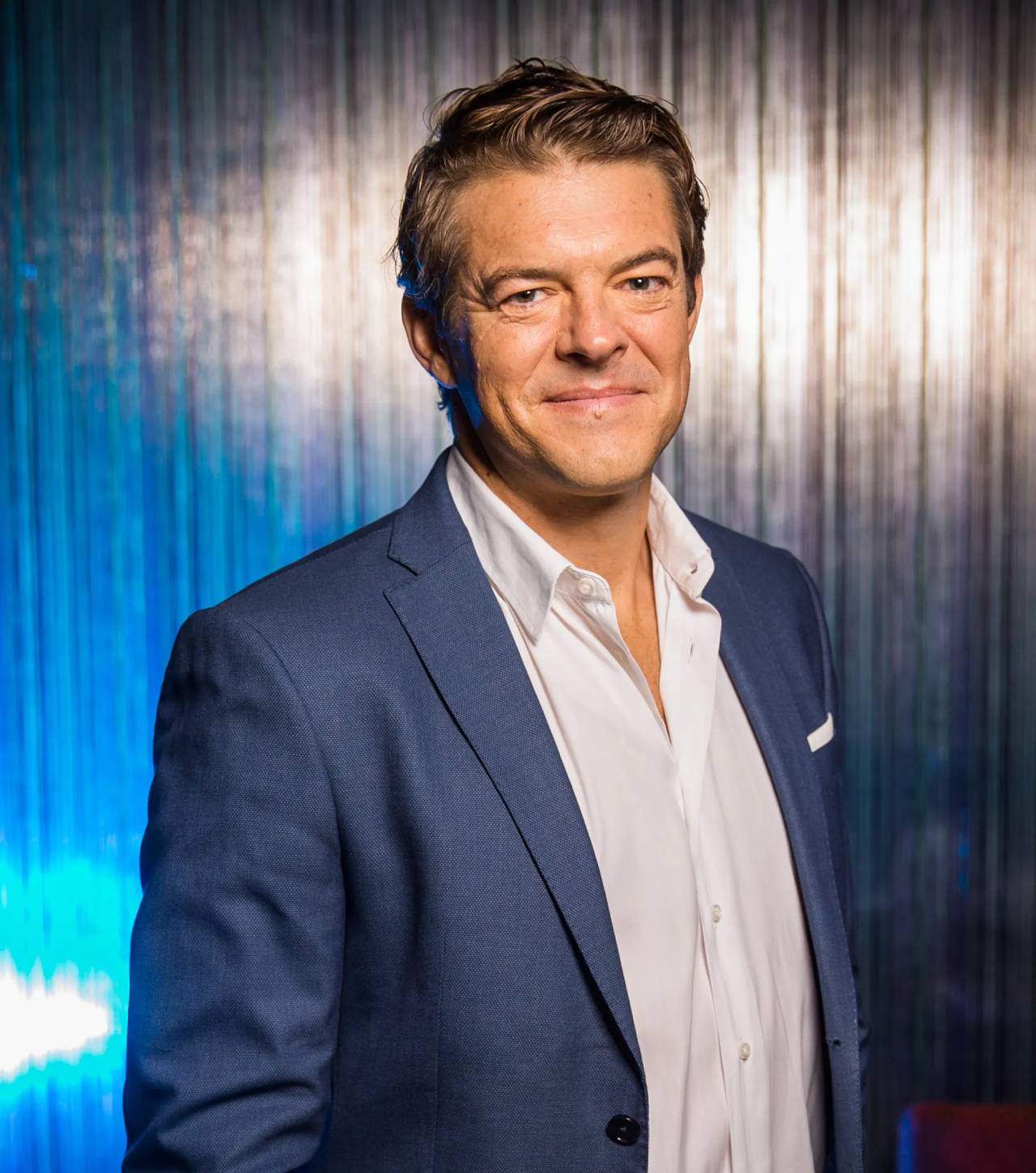 STG: How was the idea for The Exorcist: Believer born?
Jason: I connected with James G. Robinson and David Robinson at Morgan Creek after completing our Halloween trilogy, as they were interested in reviving the property. I never intended for The Exorcist: Believer to have the same effect on cinema that the original movie did, but we were intentional about ensuring this film made sense in the world of the original story and could be considered a continuation.
STG: William Friedkin's original The Exorcist is one of most terrifying movies ever made and a landmark in the horror genre.
Jason: I remember the first time I saw The Exorcist. It was sadly on TV because I wasn't old enough to go to the theater when it came out, but it did to me what it did to so many people – it scared me to death and continued to do so long after I had seen it. It's been almost 50 years since its release, and there have been thousands of horror films that have come out since then. It was groundbreaking for its time, and we wanted to honor it with this continuation, even though you don't need to watch the original movie in order to understand and appreciate The Exorcist: Believer. So, for us it was about trying to go back to an unsettling and original story. It was about conveying the horror that a parent can feel when their world – their only child – is threatened and trying to come to terms with how your beliefs might have to evolve when you are guiding someone through this unusual world.
STG: So, what story are you telling here?
Jason: This film is about a single father raising a teenage daughter who has a lot of questions about the mother she never met. Her curiosity then leads her to work with a schoolmate to connect spiritually with her late mother, but what they unleash leads her father and a group of unlikely allies to try and save the girls' lives. It focuses on a chain of events that force her father, a non-believer, to confront an evil force and, in his terror and desperation, seek out help from different places. It's a true test of fortitude.
STG: How would you describe the overall look and feel of The Exorcist: Believer?
Jason: The film is riveting, dramatic, dark, and horrifying. David Gordon Green and his team worked very hard to make it with practical scares because we're not a company whose movies are wall-to-wall with VFX. Yes, you'll see some in The Exorcist: Believer, but the film has artists that shine through it. The filmmakers did a ton of practical work, from shooting upside down to making the walls bleed. It was actually phenomenal to watch the dailies and get a glimpse into their magic.
STG: What made David Gordon Green the right filmmaker to tackle this project?
Jason: If you're going to make a great horror film, you need a strong script and a director who wants to bring a different experience to the audience. I approached David to do the Halloween franchise, and he made three terrific movies. So, he was my first choice on The Exorcist because of the great partnership we had on those films, knowing that it was important for us to find the right partner and director for this project. We needed someone who wasn't intimidated by the concept of continuing the legacy of such an amazing and famous story. I asked him if he would be interested, and we were fortunate in that he wanted to work with us on another big horror franchise because David Gordon Green is a true visionary. One of the reasons I was excited to be on set was to see him tell this story through his eyes and I hope audiences appreciate the horror and thrills he worked hard to build up. It looks nothing like I imagined; it's about 100 times better! Another unique thing about David – which is also true with the more experienced filmmakers – is that he's so confident and not defensive. All directors say they are open to taking the best idea, but almost none of them actually do. However, David is great at listening to different points of view and taking whatever idea he thinks will make the movie better, not caring if it's his or somebody else's.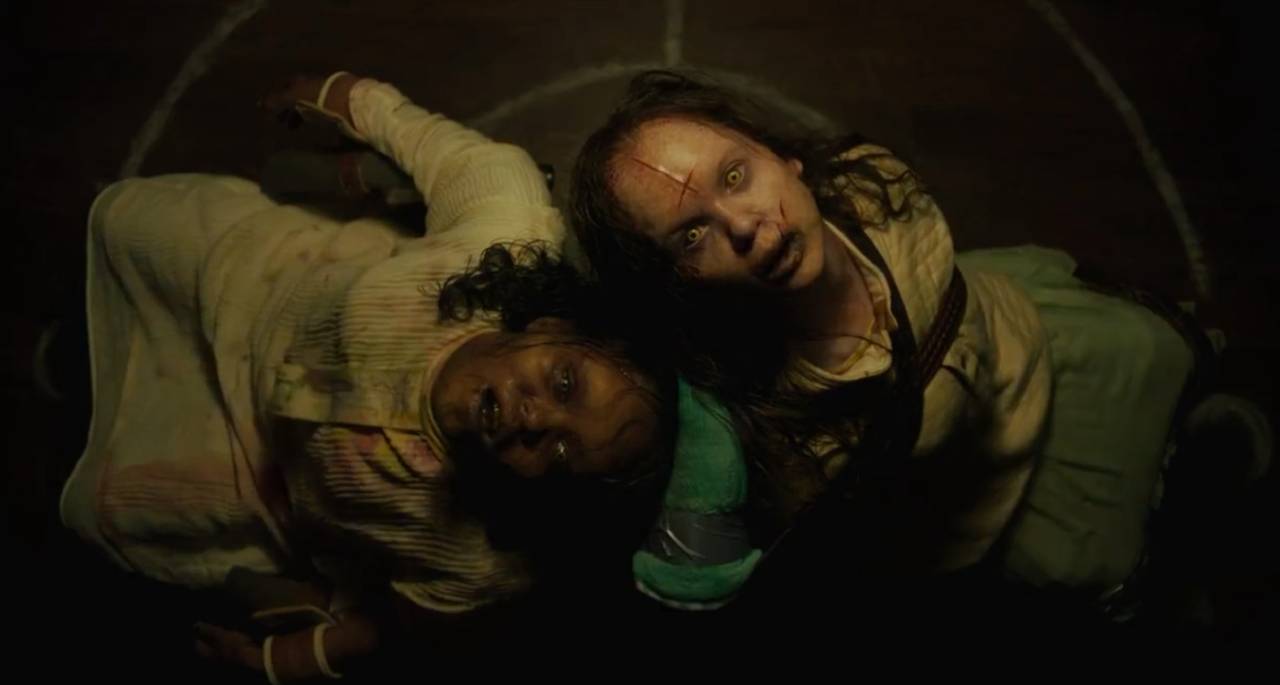 STG: What would you say is the difference between the horror of a Halloween film and the horror of The Exorcist?
Jason: Michael Myers is terrifying: he is a force devoid of humanity with unbelievable ability and a brutality that has no logic to it. However, the demon in The Exorcist is not of this world; so, the rules aren't always clear and it can inflict unimaginable evil.
STG: Having Ellen Burstyn reprise the iconic role of Chris MacNeil 50 years later must have meant so much.
Jason: Having Ellen in The Exorcist: Believer is an amazing way to connect it to the original. I think it really ties the DNA of this movie to Friedkin's The Exorcist, which for me and for the fans is very satisfying. Ellen Burstyn is a force in her own right, and we were lucky to have her agree to be in our film.
STG: The new lead character of Victor Fielding is like MacNeil in that he isn't a believer at first. This role is portrayed on the screen by talented actor Leslie Odom, Jr., who has admitted being a fan of the genre and the original movie.
Jason: Yes, Victor is similar to Chris MacNeil in that he isn't a believer at first, but he becomes determined to save his daughter. I met Leslie through a general meeting and I was so excited when he told me he loved horror. The next big part we had was in The Exorcist: Believer, so I sent him the script, he said yes right away, and I was thrilled. Leslie Odom Jr. is a phenomenal actor that really wanted to understand his character's motivations and behavior. He had many rich conversations with David about Victor's actions and intent. And, as a parent, he put a lot of himself and his beliefs into the role. I think the performances in the film, from Leslie to the young actresses who star in it, make this movie a real standout.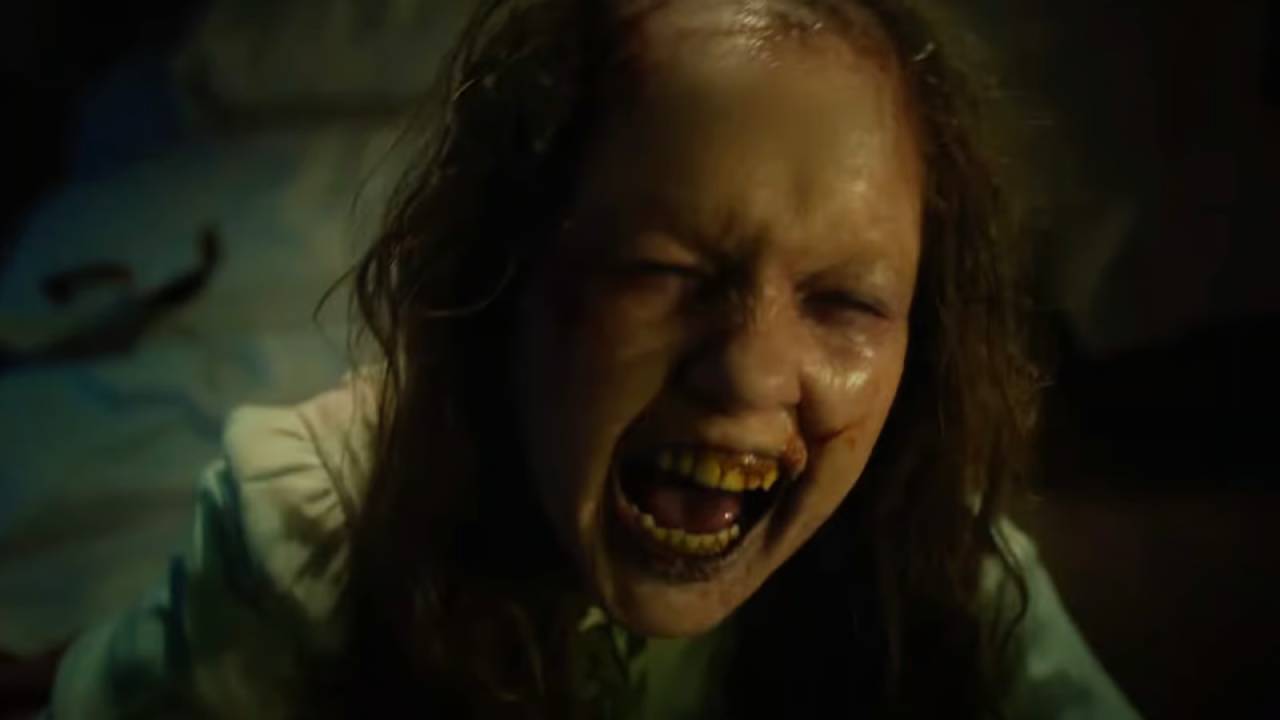 STG: Angela – his daughter in the story – and her friend Katherine are possessed by a demon when trying to connect to her late mother, which leads to these families coming together to try to save their children from the sinister evil they are facing.
Jason: The girls start out innocent, uncorrupted by the world's prejudices. Angela's dad isn't religious, he's more of a non-believer, but it's his journey we see vividly change throughout the story. On the other hand, Katherine's family is pretty religious, and they always pull from their faith to make their lives better. Both families are just trying to protect their loved ones in the best way they know how, and they have to work together to do so. This movie sets audiences up for the understanding that there are no rules with this demon and that it can transcend religions, cultures, and borders. No one is safe…
STG: Another key character is their neighbor Ann, played by Ann Dowd.
Jason: Ann's character is the glue that brings everyone together, and she has this force about her that is captivating.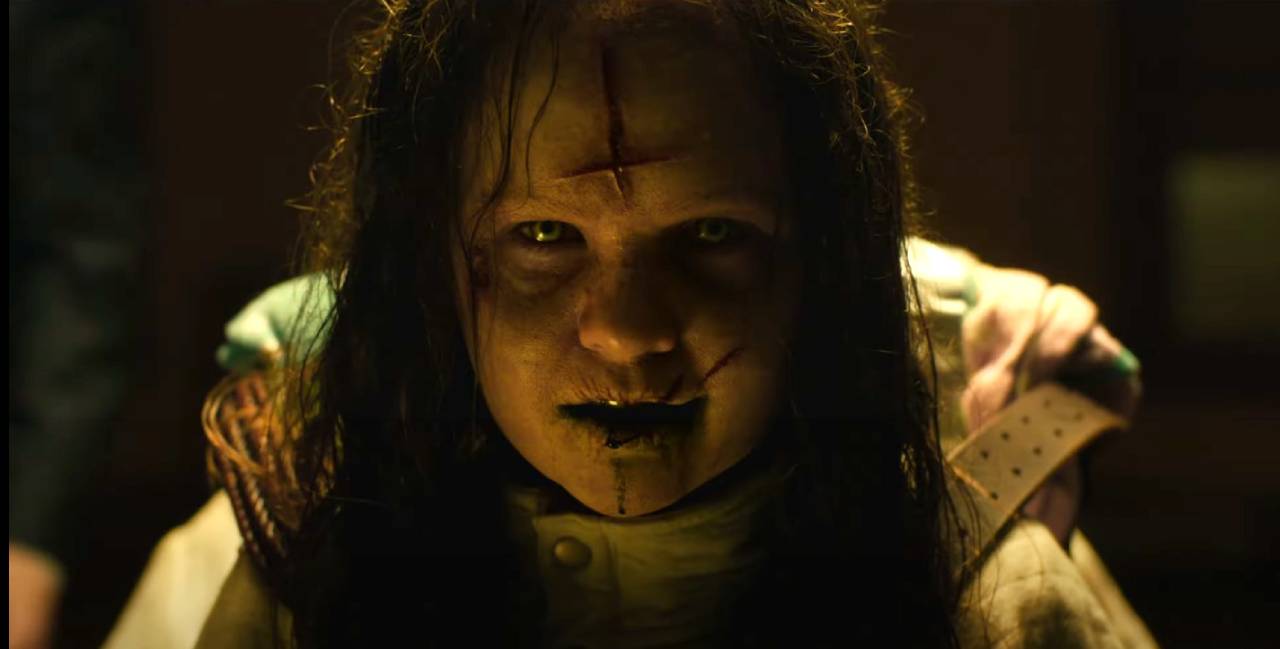 STG: What did shooting the film on location in Atlanta and The Dominican Republic bring to it all?
Jason: Atlanta, with its beautiful neighborhoods and communities, brought a great practicality that will make audiences feel like it could be their own hometown. And The Dominican Republic brought an energy and cultural richness to the film that David Gordon Green captured beautifully on screen.
STG: Blumhouse has found an extraordinary way to re-introduce beloved horror franchises to a new audience.
Jason: Blumhouse is the home of horror and franchises that transcend generations. I've heard this over the years from people saying that their parents, who were fans of the original Halloween or The Purge, have introduced them to more contemporary horror films like our 2018 Halloween or later installments of The Purge. I think there are a generation of fans who aren't familiar with the original The Exorcist. So, The Exorcist: Believer is a contemporary take on a snapshot of our times, where a single father faced with raising a teenage daughter must embrace a community he didn't think he would ever need to rely on. This story brings together the characters and elements of the original that are so beloved by horror fans.
The Exorcist: Believer releases to cinemas on October 6th, 2023. See it if you're brave enough.
Be a supporter of STG