Although the current personal audio market seems to trending more towards inner ear wireless buds, they are not for everyone.
There are those of us who still prefer the classic over-the-head headsets with firm gripping earcups to completely submerse yourself in to your media.
Gamers, especially, will know what I'm talking about.
There can be a big difference in the quality of sound too with wireless buds vs over head – Huawei having just released their FreeBuds Pro which narrows the sound quality between wired and wireless inner ear, the Chinese tech giant is also catering to those that prefer a more immersive experience – and they have just the headphones – the FreeBuds Studio.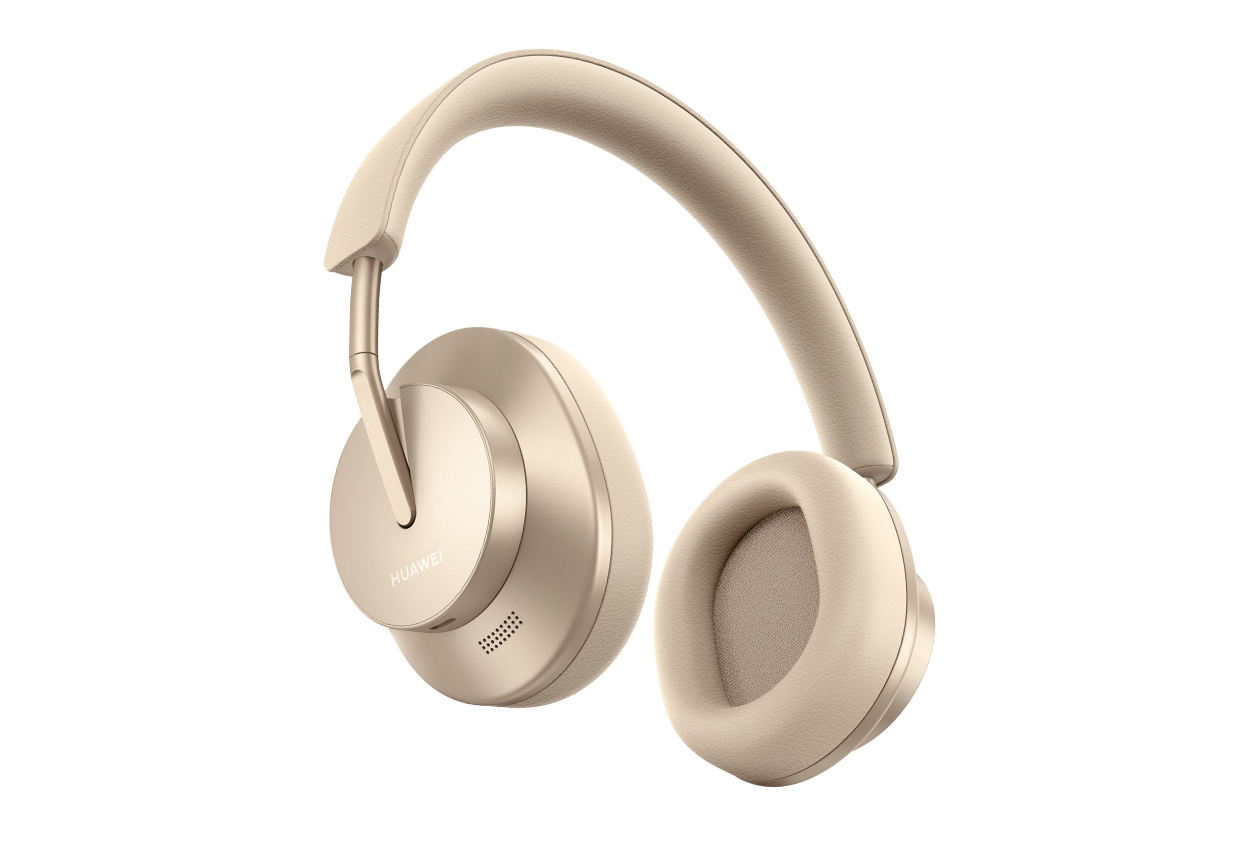 Designed for portability, the bluetooth wireless headphones can be used on the go, offering up a well impressive 24 hours of constant use.
Ideal for traveling and when we can all fly internationally again, long haul flights. If you're caught short, a quick 10 minute charge will give you up to 8 hours of audio time. In my test I let the FreeBuds Studio run flat. Then charged for 10 minutes.
So far they have lasted close to 10 hours – and are still going. To fully charge the full size FreeBuds Studio takes around an hour.

The FreeBuds Studio make use of the same functions and technology that we saw in the FreeBuds Pro – but it has been beefed up considerably.
The FreeBuds Studio has dual connectivity (pair with two devices simultaneously) and dual antennas to ensure no drops and for hands-free calling there are six microphones. The ambient sensors and built in A.I. detect the outside noise of your environment and adjust the audio that you are listening to accordingly with superior noise cancelation.
But the smarts don't stop there. Differing listening options, from Awareness (when you need to know what's going on around you), through to General, Cosy (if you want to be focused) aswell as Voice mode.
The FreeBuds Studio will also use it's smarts to optimize the music or media you are listening to. Not all audio is the same, so by way of their true high resolution audio codecs the FreeBuds Studio will adjust its output according to the audio source.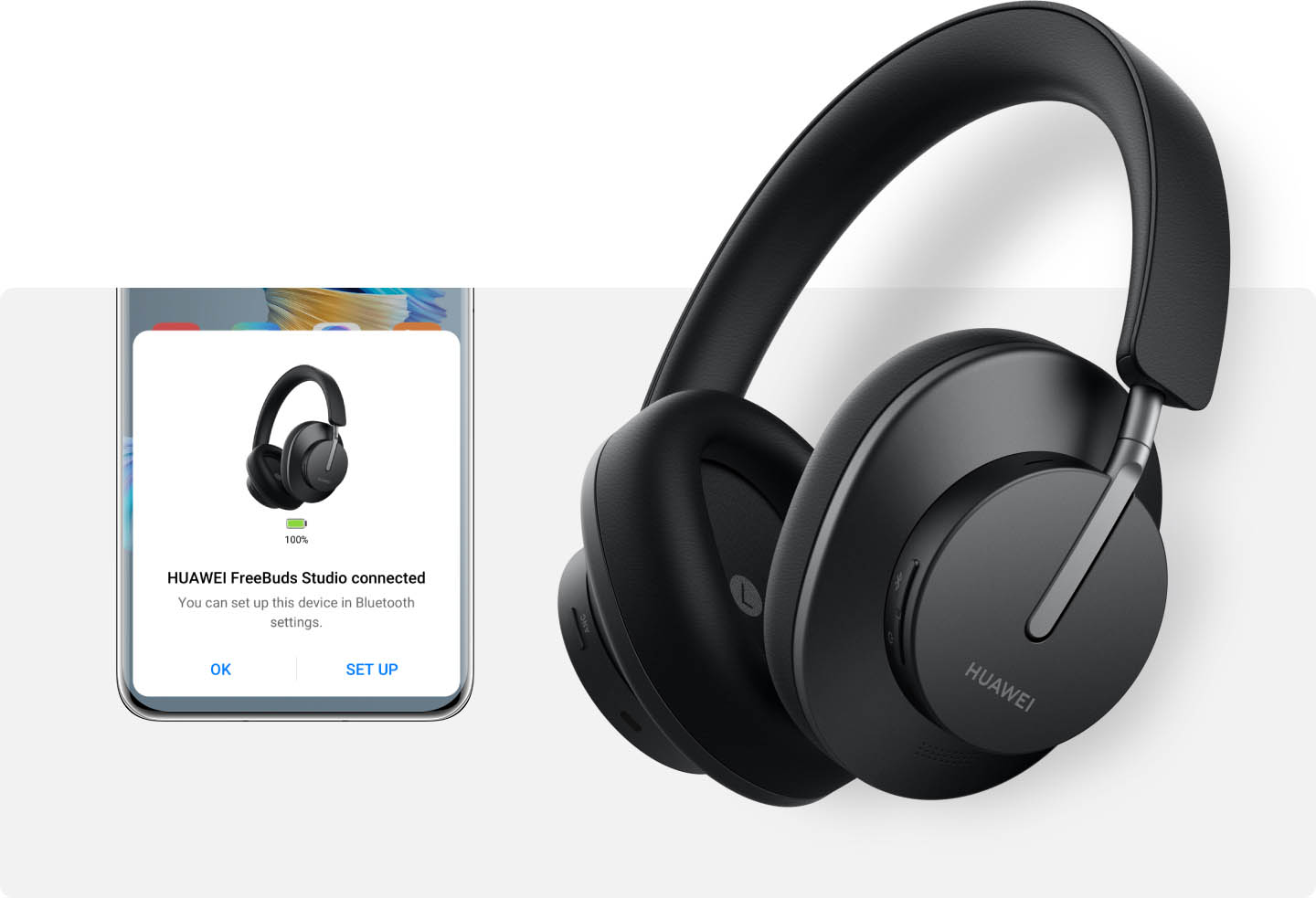 A more user friendly than the FreeBuds Pro touch control for your music playback can be found on the side ear cup. With a few swipes and taps you're in control of your volume and playback.
There's never a need to take the FreeBuds Studio's off in one immersive media playback marathon.
Huawei have created an extraordinarily elite headset that gives those of us who appreciate the over-the-head audio experience.
Connecting to both android or iOS (Apple) for smartdevices, I also connected to a Windows laptop and smart TV.
But, bear in mind that the FreeBuds Studio are totally wireless – there is no 3.5mm audio cable option.
Being that smartdevice manufacturers have been removing their 3.5mm sockets from their phones and tablets for the past couple of years, this is understandable. That said, I still would've like to see the option included, especially for gaming on a PC or home console. Nonetheless the length of battery life should see you right and wire-free is the best way to be.
Huawei's FreeBuds Studio – don't just hear your music, experience it.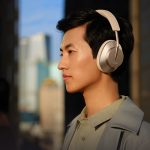 Huawei FreeBuds Studio Review