Huawei know quality audio. Their prior FreeBuds 4 were, and still are, a symphony for your music senses.
This time, with the FreeBuds Pro 2 they have teamed up with Devialet, one of the most premium audio brands globally. This is not Huawei's first partnership with the high end French audio producers, they also had a co-op with the Huawei Sound bluetooth speaker.
The FreeBuds Pro 2 will connect up via Bluetooth to either Android, iOS or Huawei's HarmonyOS and once connected you are good to go.
Each bud is built with advanced A.I. sensors, two per bud, which detects your environment and can adjust the audio to block any sound pollution.
From a busy inner city street to the quietness of a library, the experience that you will get is always optimised for you.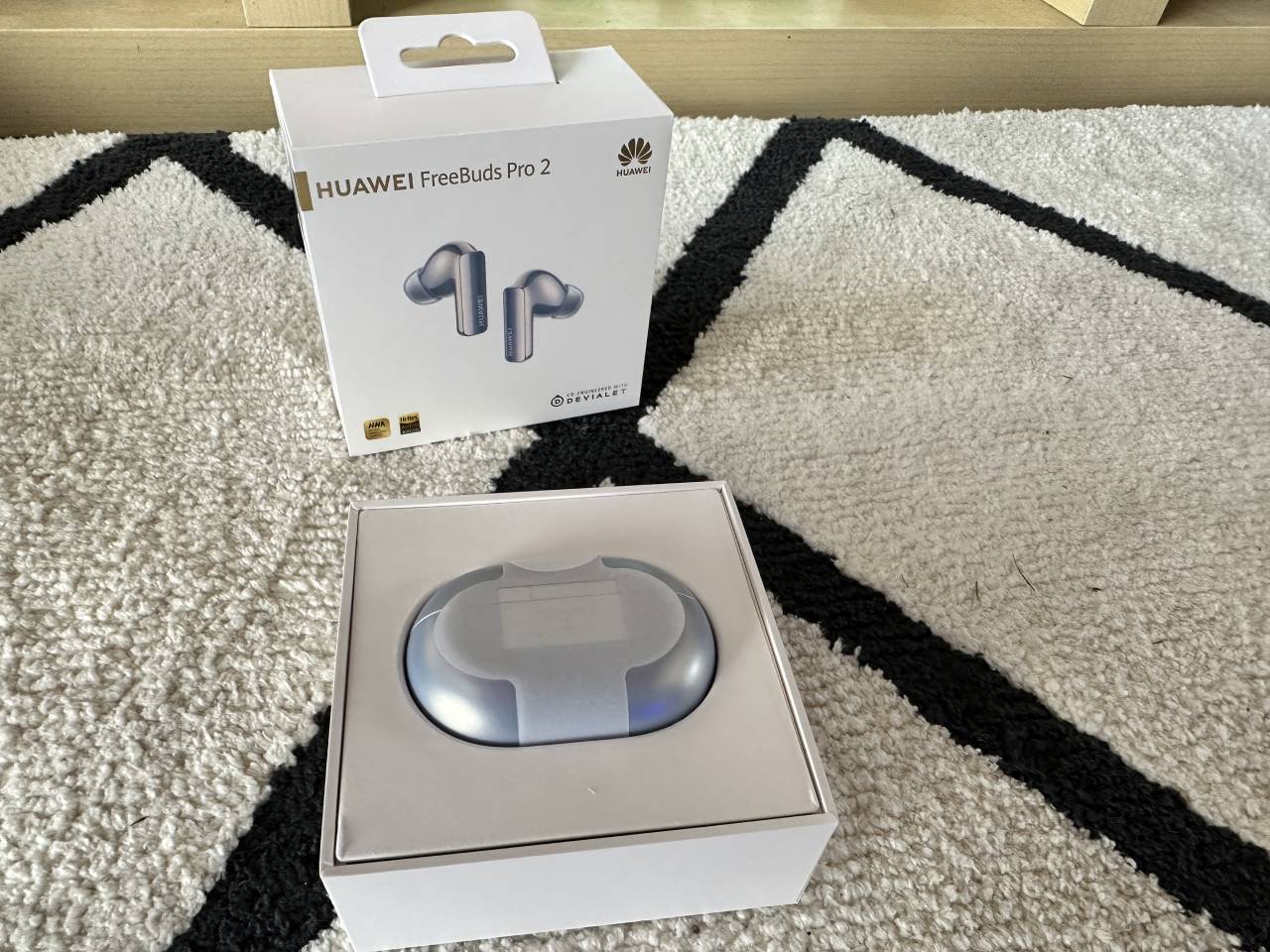 There is a dual speaker system which accurately gives you a mix of highs and lows, True Sound. Unlike the FreeBuds 4, I found that the FreeBuds Pro 2 did not have the punch rumbling bass. Instead they produced more clarity in the media listened to, whether that be music, movies or games.
Keep in mind that your audio source is only really as good as the audio output you'll receive.
Pairing the FreeBuds Pro 2 to a flagship Android phone there was a bit more freedom in tweaking the sound settings, then on an iPhone.
If you want to use Huawei's Triple EQ settings you will need the Huawei AI Life app.
Between iOS and Android, Android fared better. This is due to the OS being less restrictive in what you can adjust.
That's not to say iOS didn't do the FreeBuds 2 Pro justice. Using an a new model iPhone I was able to gain more volume, but the clarity and highs were a bit too pre-set for my liking. There was little to no rumble.
The FreeBuds Pro 2 has dual connectivity. So you won't need to disconnect from one device in order to connect to another.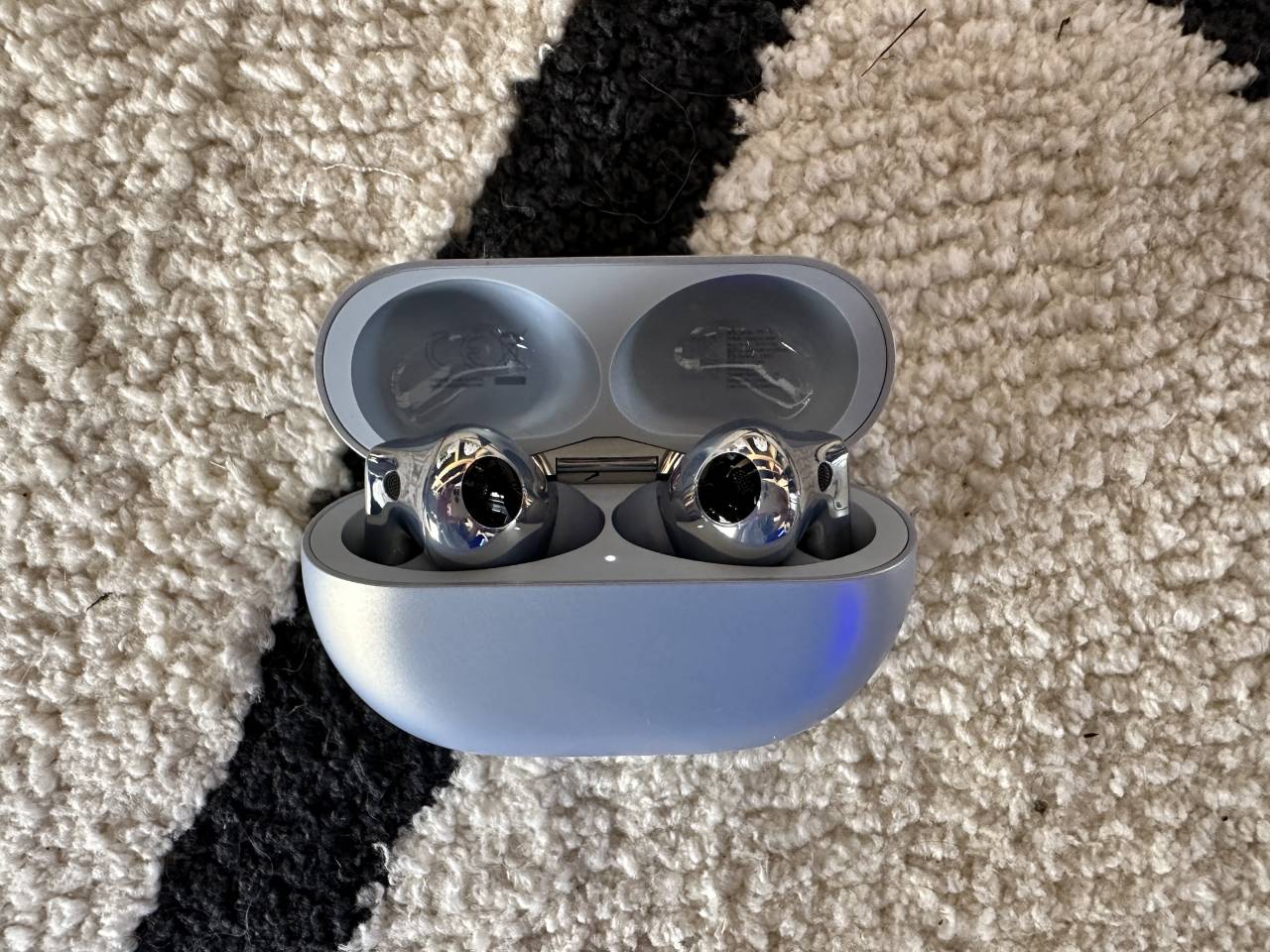 For voice Huawei have outdone their competitors and pretty much any wireless bluetooth buds in the market right now.
With three mics per bud plus a bone conducting mic Huawei have added further smarts into the FreeBuds Pro 2 by way of an inbuilt algorithm can can detect over 100 million voice samples. What this basically means is that the tiny buds will themselves detect every spoken word and simplify for ultimate clarity. This ensures that any convo you have can be heard without fail, word for word. In a noise cluttered environment or just quietly at home – and this technology also makes the FreeBuds Pro excellent for online mobile gaming.
The FreeBuds Pro 2 don't pull any gimmicks and are professional audiophile buds, without the extreme pricetag. Infact they come under most of their competitors who don't offer the same smarts.
Battery life was excellent. The carry case can hold 30 hours of charge with Active Noise Cancellation (ANC) off, each bud itself having around 7 hours (ANC off). The FreeBuds Pro 2 can be charged from your reverse-charge compatible smartphone as well.
If you prefer to block out your surroundings, this will impeded on the overall battery life, considerably. With ANC on your case is reduced to 18 hours and the buds themselves just over 4 hours from full to flat.
Experimenting in different environments I toggled ANC off and on. While the ANC is one of the best I've experienced so far, it was not disruptive to not have it on either. The buds fit snuggly, the silicone tips prevent most background noise from filtering in and if you're rocking out or gaming at an increased volume you're not likely to hear anything around you anyway.
The FreeBuds Pro 2 are IP54 rated. They will handle rain but don't go for a dip wearing them, otherwise it's party or game over.
High fidelity sound in exquisitely designed buds, the Huawei FreeBuds Pro 2 are top shelf, in an audio spectrum of their own with no other wireless buds even coming close.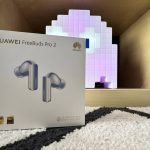 Huawei FreeBuds 2 Pro Review