Harman Kardon sure know a thing or two when it comes to superb audio.
They should do, as they've been the elite top shelf brand for decades and first producing audio gear 65 years ago.
Now they're expanding their smart audio range with their new citation series.
STG received two of their smart speakers in our office, the first one being the Oasis.
Resembling an old school alarm clock the small form factor sized Oasis is a one stop device for all your bedside needs.
Firstly it comes with Google Assistant built in and Apple AirPlay.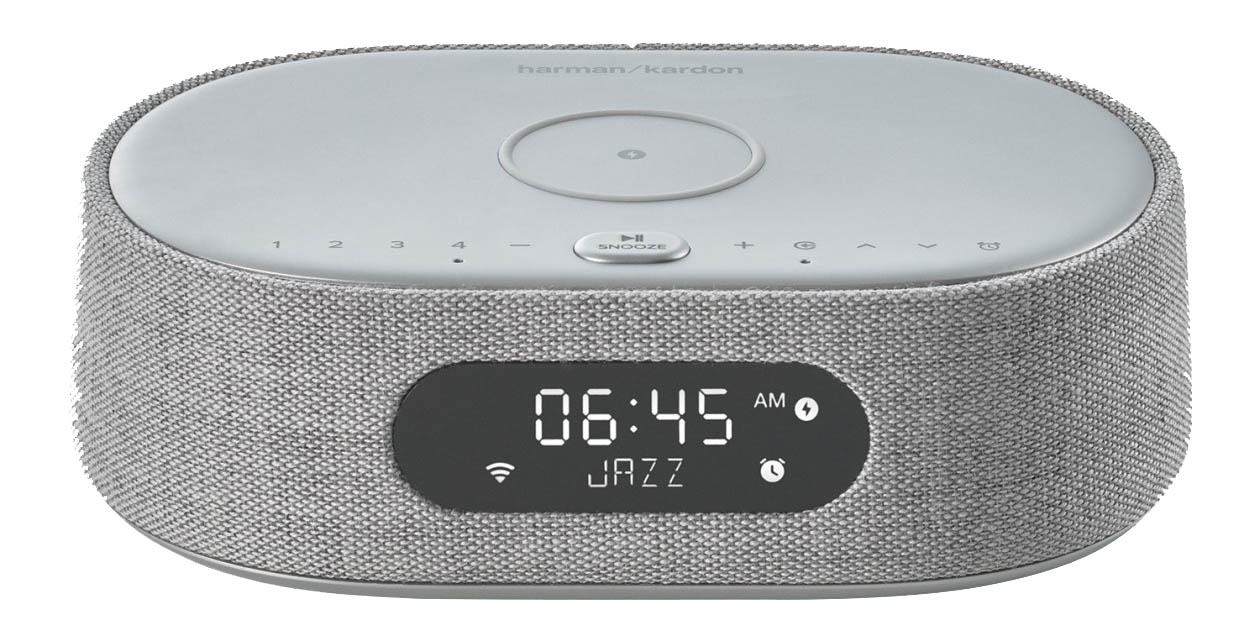 Once you set the speaker up in your home and connect it to your WiFi you'll need the Google Home app to get the smart stuff happening.
In previous devices a year or two back Harman Kardon integrated Amazon's Alexa, however finding that pretty much everyone uses Google and / or has a Google account they have made the move.
Once you're good to go in your Google setup you can begin to talk away to the Oasis and control your audio (and other smart home devices if added in to your Google Home).
Being a bluetooth speaker the Apple AirPlay enables you to boom out your personal or streamed playlists from your iOS device.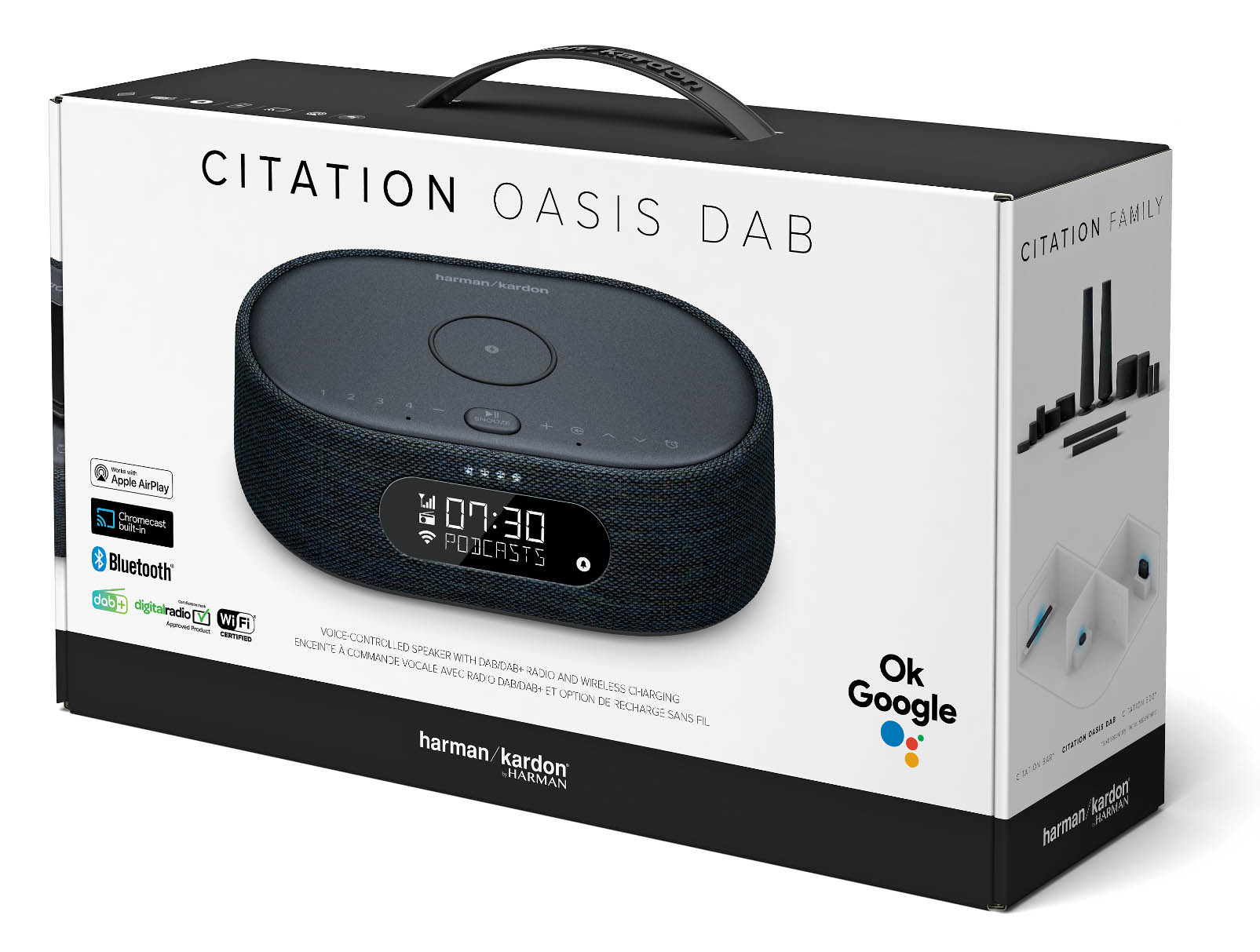 Connection on both wireless and bluetooth is flawless.
But the Citation Oasis still has more to offer.
A wireless charger on the top of the Oasis will see you right for a full nights charge up.
The ports at the back enable another charge up of a device via USB and there's even a built-in radio with the antennae socket there aswell as the tried and true 3.5mm port.
The grey coloured mesh and plastic finish should seamlessly fit in to anyones existing decor and the Oasis can belt out the sound that's for sure.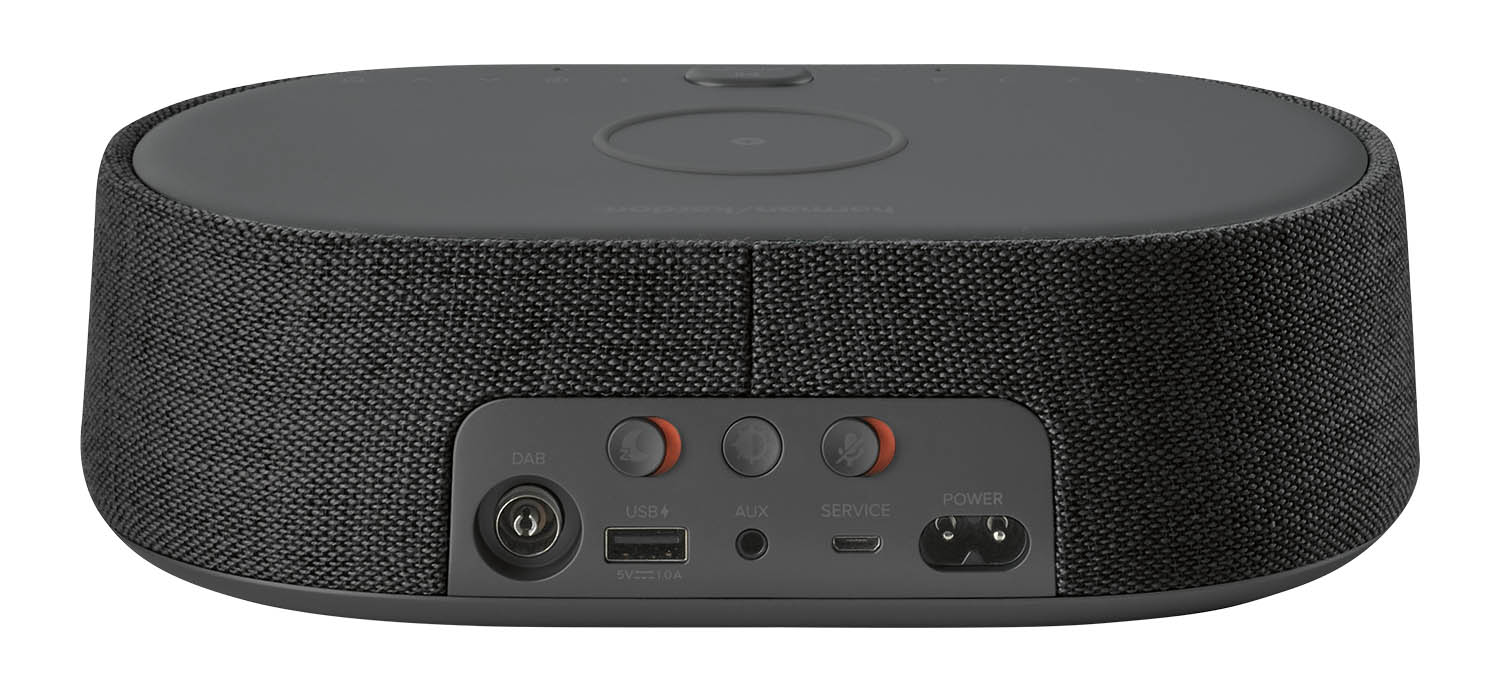 While the dual speakers come in at 6w you'd believe that they are ten times that power.
The Oasis can also be paired with any other Harman Kardon Citation speakers, so if you get yourself a few of the smart speakers from the Citation series, link them up and have music streaming simultaneously in every room.
As for the Oasis as a standalone it is one superb bedside buddy, or wherever in the home you decide to place it.
It's Harman Kardon's professional audio together with A.I. smarts.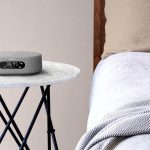 Harman Kardon Citation Oasis Smart Speaker Review