Small, slim and mighty.
Dell's recently released XPS 13 9300 laptop powered by Intel's latest 10th gen processor was sent over to STG for us to give it a run through.
The model we received is the Frost White and from the box the thin yet precision built casing is something to behold.
Super light weight the XPS 13 9300 is a stunner on looks and feel with the smooth chiclet keys.
The keyboard and palm rests are stain resistant and have a coating applied to them to prevent the colouring fading or in this laptop's case, the white going a horrible yellow.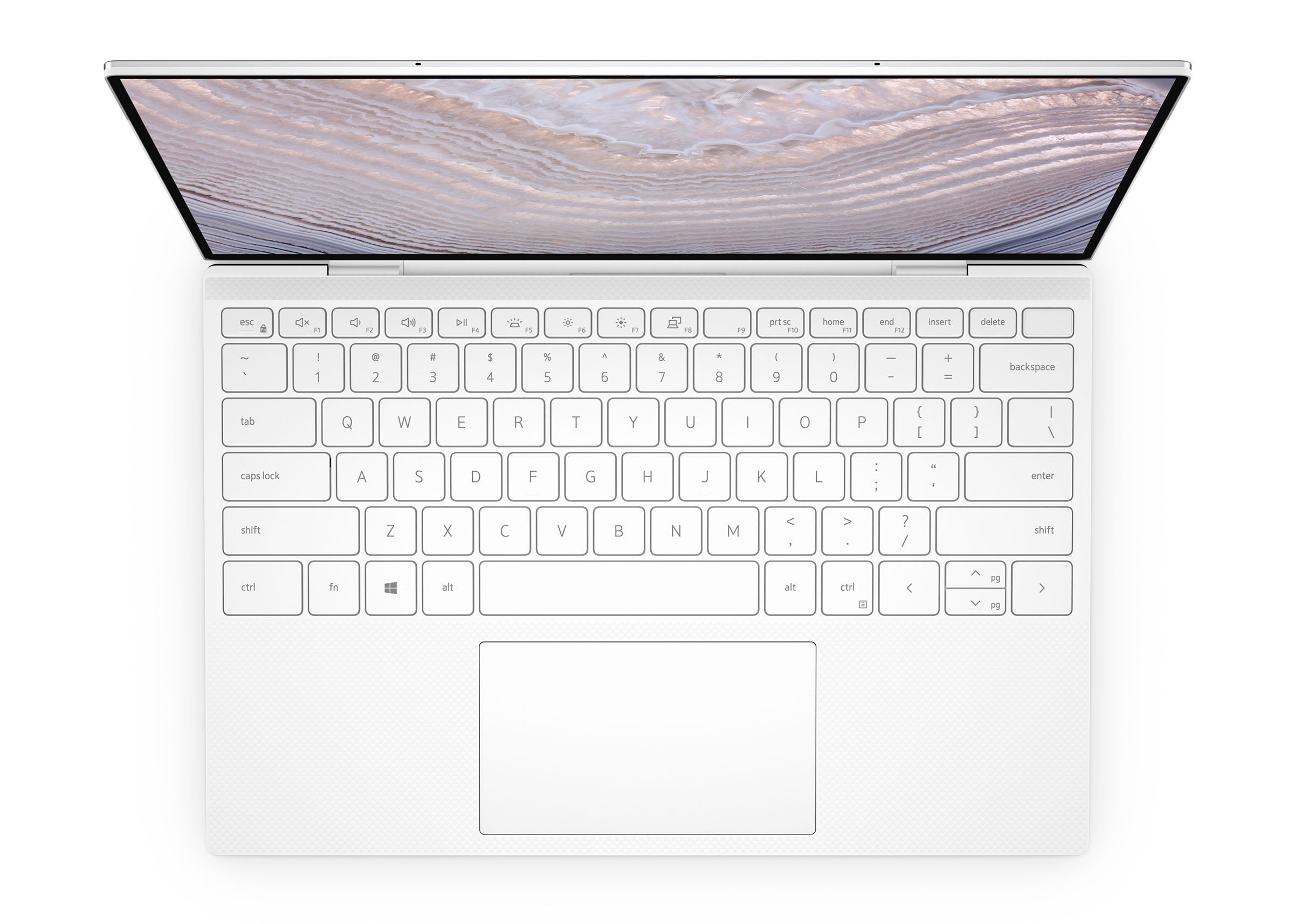 The touchscreen display comes in at FHD (1920 x 1080) and almost bezel-less. Dell have incorporated a minuscule IR sensor camera at the hard top of the screen – but you can hardly notice it unless you look for it.
But being sexy isn't all that – it's what inside that counts – and the XPS 13 9300 has the goods.
As mentioned above this model is powered by an 8 core 10th gen i7 1065G7 crunching the data @ 1.30GHz per core.
Intel's latest generation of processors are built for A.I. (artificial intelligence) smarts while optimizing battery life without impeding performance.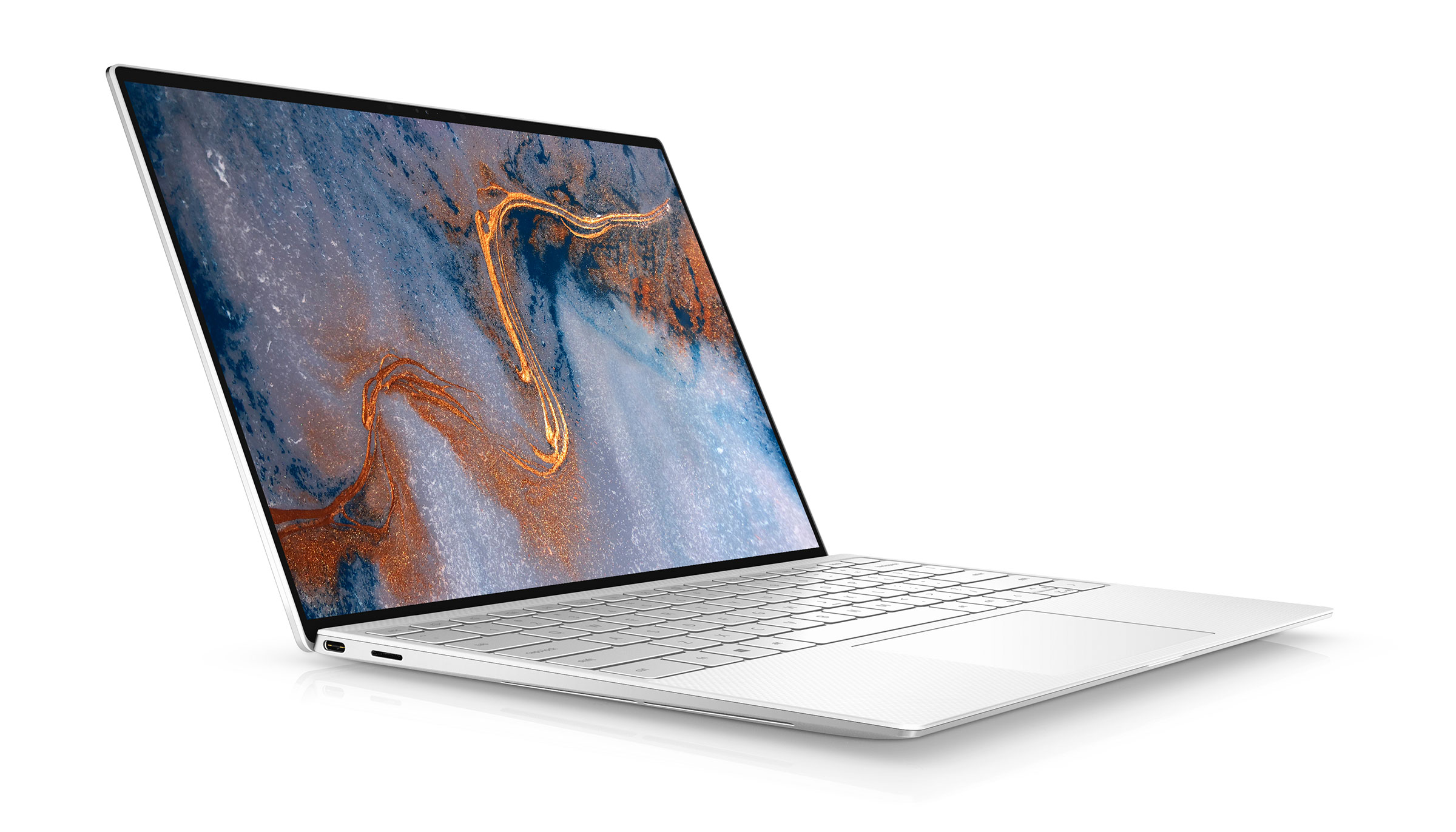 A generous 16GB RAM is on board and a 460GB SSD for your digital storage.
for the most part these notebooks will come with Windows 10 Home x64, as this review model did.
For usual daily use, the Dell XPS 13 9300 is a wonder. It doesn't break a sweat when multitasking with varying Apps and for the content creators out there, this model can handle more than you'd expect.
Heavy Photoshop files were no problem. Using Adobe Premier was seamless, although if you're outputting a FHD or 4K video expect some rendering time.
Gaming? Well, theoretically the XPS 13 9300 should be able.
It's got the processing power for most mid to high-mid PC games, but the GC (graphics card) will be the let down.
The Dell XPS 13 9300 uses an onboard Intel Iris.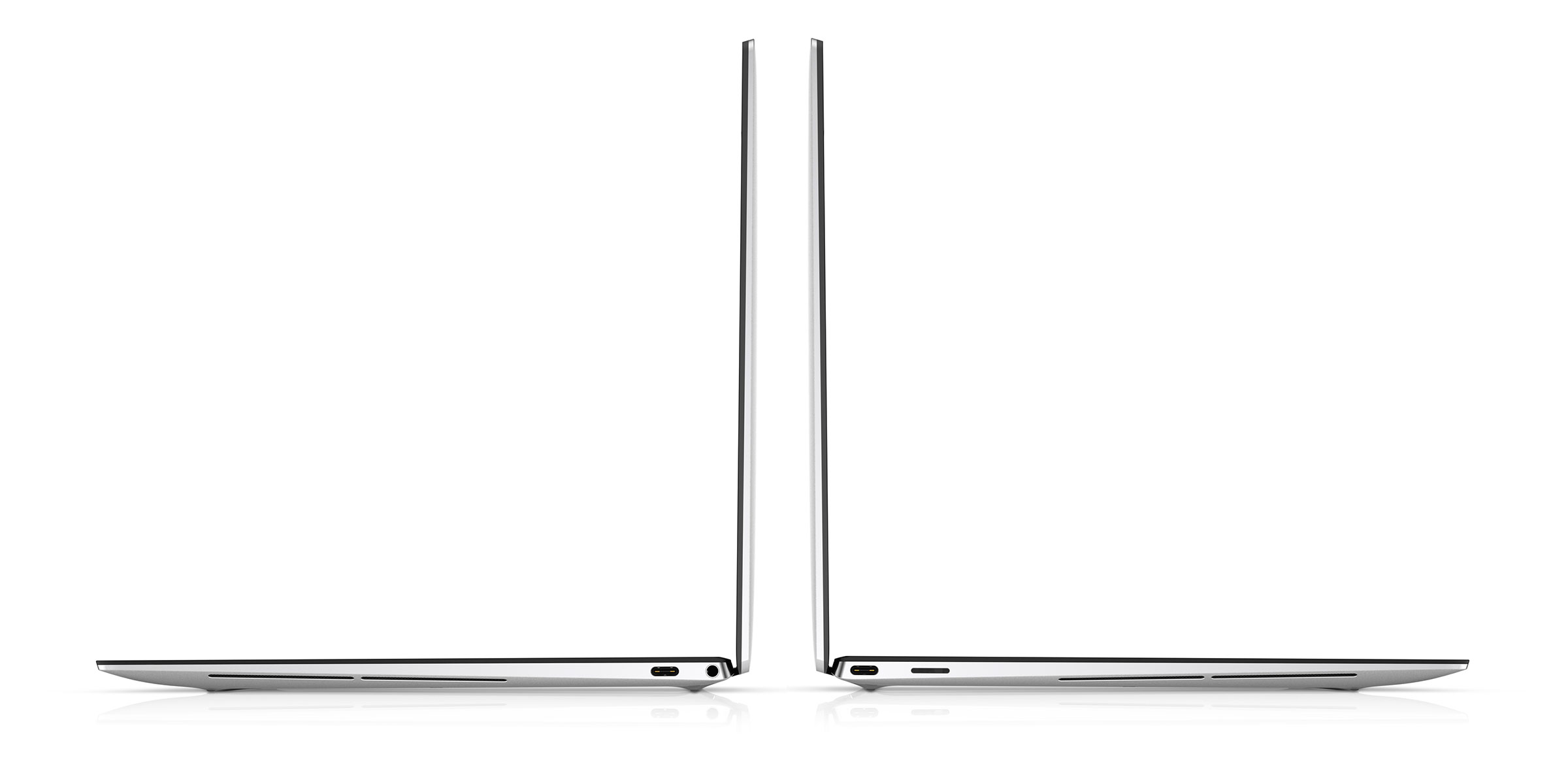 While the Iris can be surprising in what it can handle – if you are looking at playing something like Forza 7 or Gears of War 5 you can forget it.
Gears of War 4 and Borderlands 2 ran well though, Borderlands 3 not so much.
But I don't believe that Dell ever produced the XPS 13 9300 with gamers in mind. It is not a gaming laptop.
Ports, or lack of are likely to be a downer for for most. This model of XPS 13 9300 has only three, one of which is the USB-C charger port. The other two, 3.5mm headphone or mic socket and a single USB-C to plug in an external drive.
Using the USB-C port to plug an additional monitor did not work.
If you're looking at getting yourself one of these you're likely going to need a USB hub – especially if you plan on having it as part of a home work desk or similar.
If you use the Dell XPS 13 9300 on the go and make use of cloud storage then you'll be sweet.
Apple removed all of their ports from their laptops years ago – but unlike Apple, Dell gives you a generous internal storage.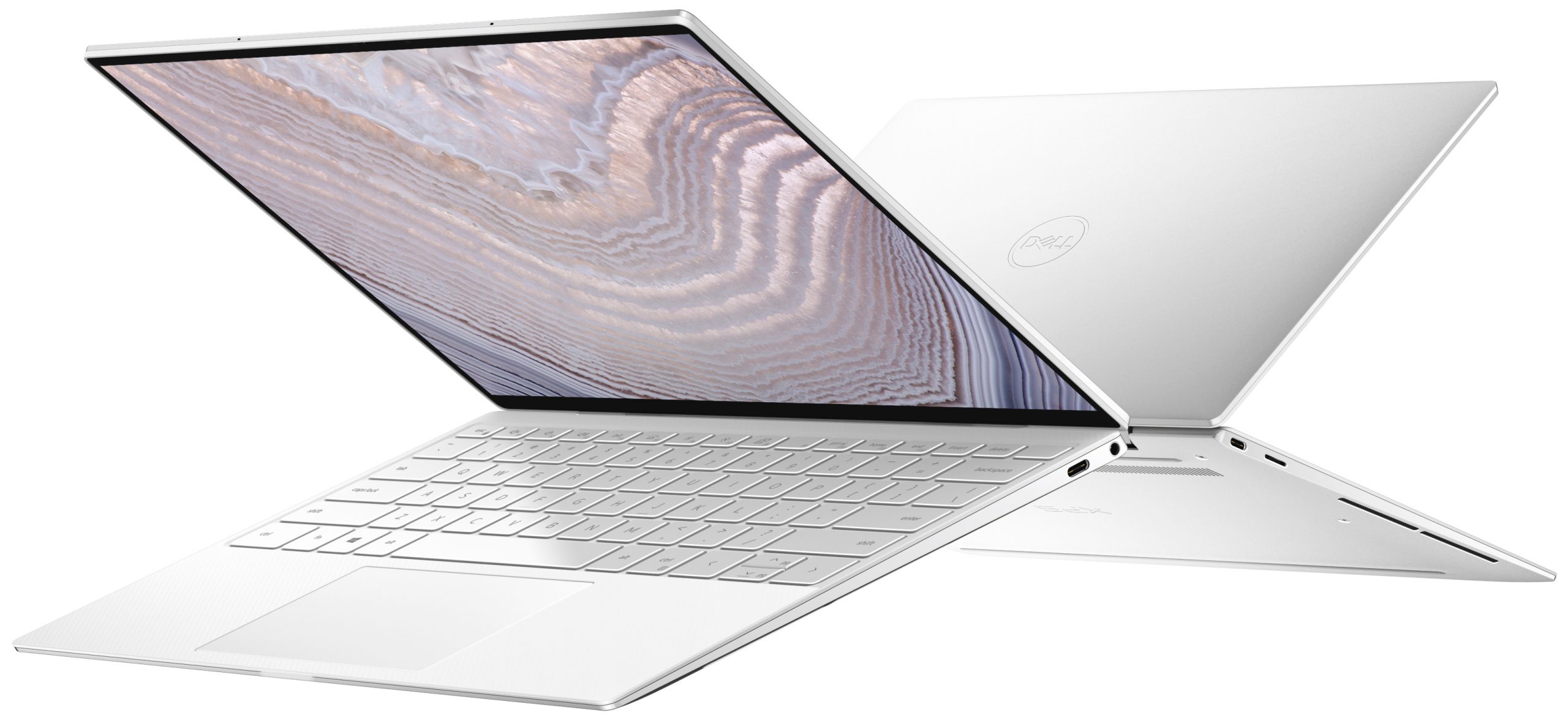 Battery life was pleasing but charging time wasn't.
From dead flat to full took around 2 and a half hours without the laptop being used.
However once fully charged you can expect 4 to 5 hours, at a push 6 for light use, internet browsing as an example.
If you're going to be streaming media (Twitch, YouTube) you'll get a good 4 hours out of it, on the flip side of that content creators you can expect around 2 to 3 hours constant use on battery, a bit less if you're rendering out video.
The XPS 9300 is expensive. You'll be looking at just under $3K (NZD). While there is a lot of goodness going on with this model, I'm not entirely convinced that the price tag is justified.
The Dell XPS 13 9300 is a workhorse in a midget sized frame. A perfect presentation device, for work and for home. It's pricing tier places it among the elite and most expensive of the small and slim-lined laptop range.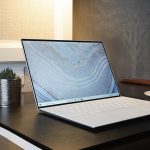 Dell XPS 13 9300 Laptop Review
Device details
Released: 2020
Device Name: Dell XPS 13 9300
Chipset: Intel i7 10th Gen
Memory: 16GB
Internal Storage: 460GB
Price: $2,999 (NZD)