Looking super styley on anyone's bedside stand or desk, Belkin's 3 in 1 Wireless Charger for Apple goodies will get you up and going in no time.
The 15 watt fast charging Boost charger uses the MagSafe technology, where your newer iPhone (12 or 13 series) will magnetically connect to the large and very sturdy magnetic charger.
Now, if you have a non MagSafe case on your iPhone, it will not connect. You need to remove the case in order to charge – so I do recommend getting a compatible case, unless you're sweet with having to undress your iPhone for every power up.
The right side is for your Apple Watch and again is a strong and sturdy magnetic connection.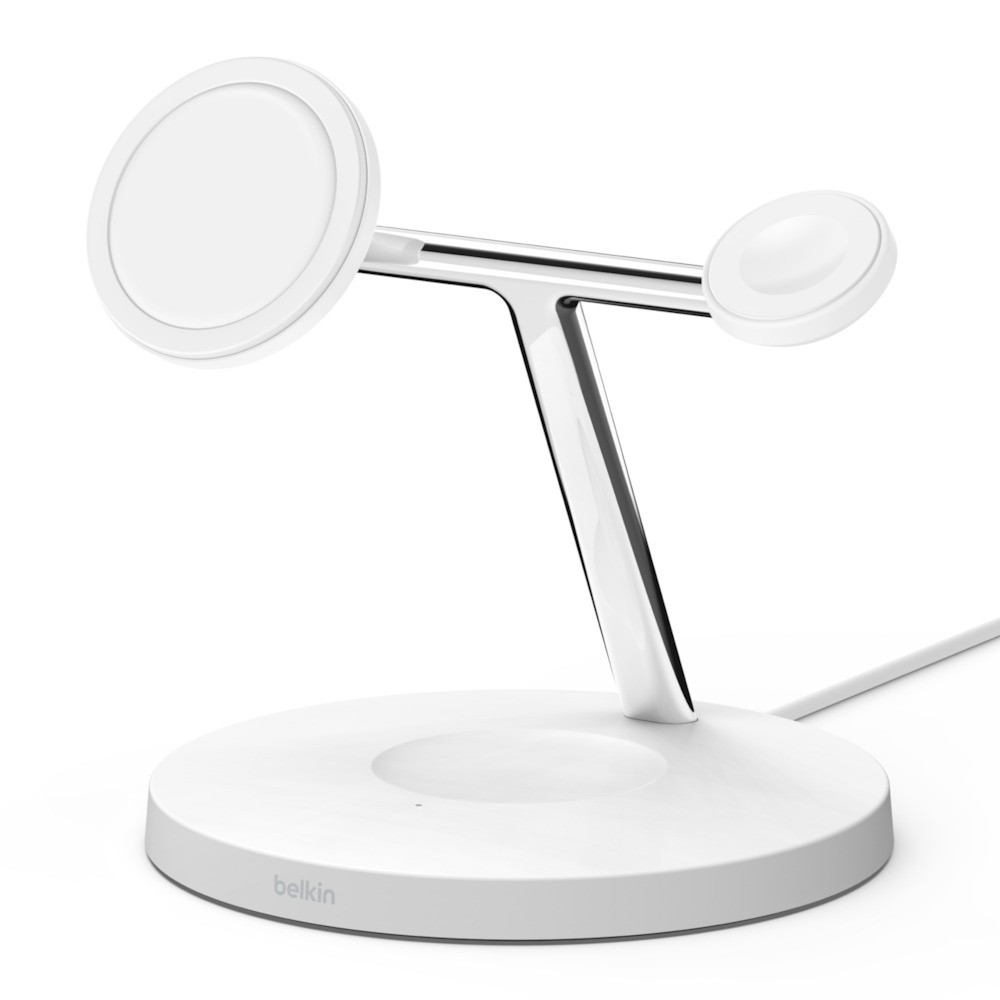 Below at the base is a charging station for your AirPods (Wireless charging models only of course).
Apple Watches are not known for their ever lasting battery. Infact quite the opposite. They tend to get you through a day, but only just.
If you're caught short and your Apple Watch runs dry around 10 minutes on the Belkin 3 in 1 Wireless Charger gets you back to full power.
Same can almost be said for the iPhone. iPhone 11 through to iPhone 13 series has seen a huge uptake in battery life and health.
I'm a heavy smartphone user and found that a few Android smartphones struggle to keep up. iPhone 12 and 13 series has always lasted the distance and on a rare occasion has it ever got below half battery.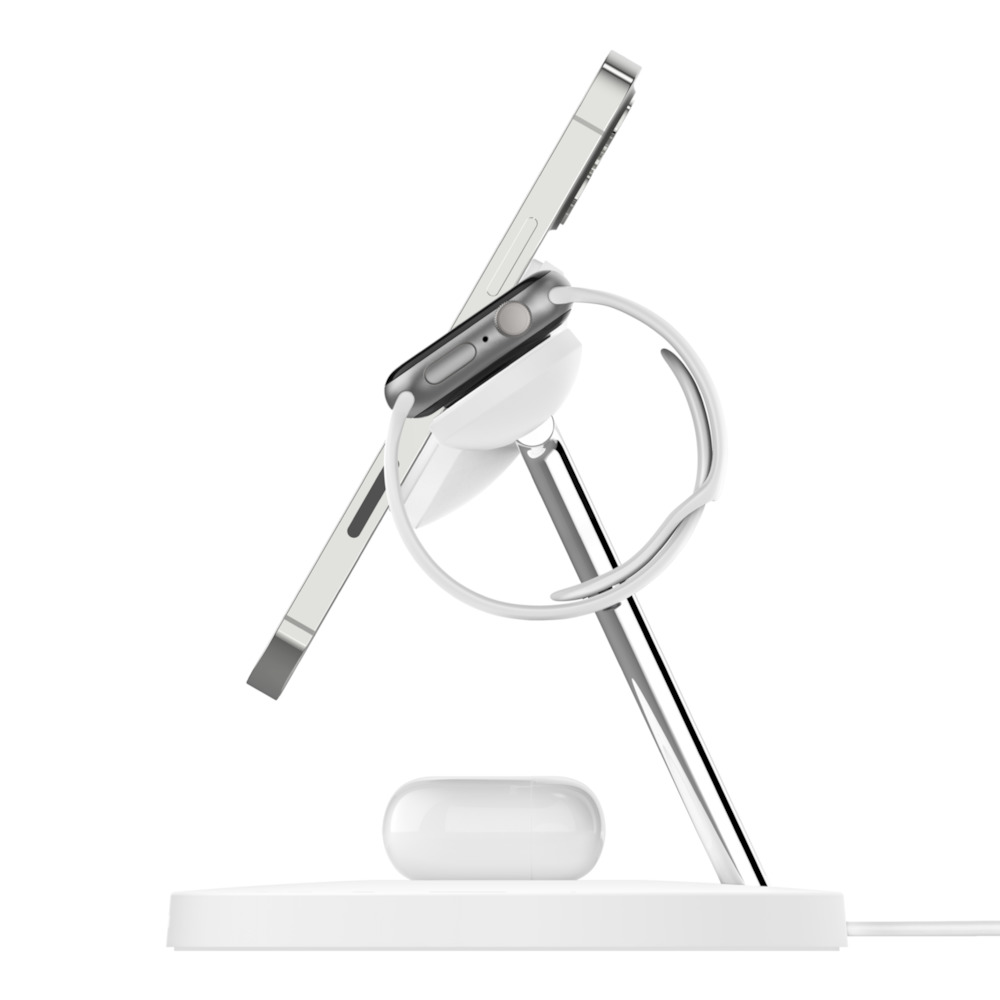 But if your iPhone is red lining, attaching it to the Belkin 3 in 1 Wireless Charger for roughly 20 minutes and boom your good to go.
The base charger for the AirPods was a different story though.
Sure they charged up my AirPods in around 10 minutes – but what I noticed on every charge up is that the AirPods case would heat up. Alot.
My advice here is do not leave your AirPods on the charging base for too long. If you're AirPods are dead flat a charge of around 15 minutes should be all you need.
A single thin AC cable connects the Belkin 3 in 1 Wireless Charger to the mains and that's all you need to do. It's good to go from the box.
With Father's Day coming up real soon, the Belkin 3 in 1 Wireless Charger is an excellent contender for that busy Dad who either forgets, can't be bothered or doesn't have the time to charge up his smart devices.
The Belkin 3 in 1 Wireless Charger is the all-rounder for any Apple fan.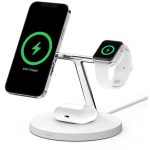 Belkin 3 in 1 Wireless Charger Review