With a wealth of knowledge and experience across the digital art and design industry, the forward-thinking team at Xencelabs are now launching their range of innovative, top quality drawing tablets in the ANZ market, helping professionals bring their creativity to life with style.
Across the region, the creative industries have continued to grow exponentially in the connected age, creating significant opportunities for skilled jobs in fields such as graphic design, video game development, 3D animation and art direction. In turn, the demand for quality devices from these industries and their employees has increased.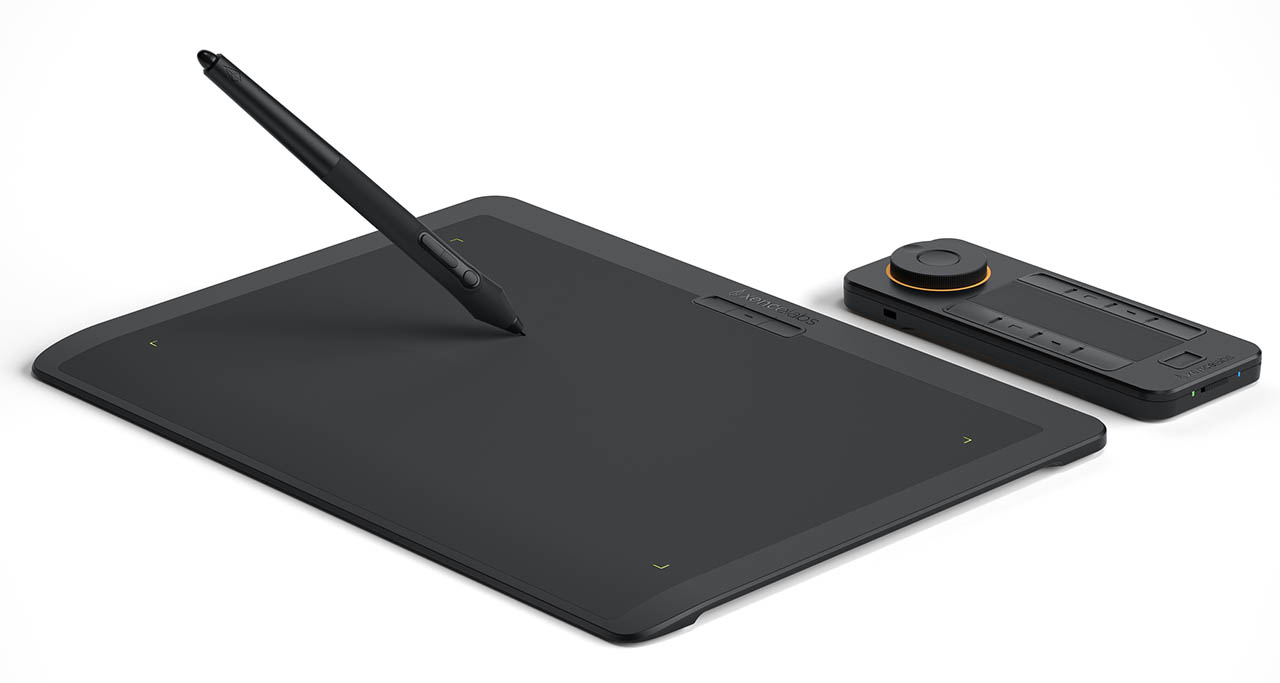 Designed with the input of industry leading artists, Xencelabs pen tablets deliver the precision and reliability the creative professional needs: a minimal design that prioritises comfort and functionality with features for faster workflows and great drawing experience. Highlighting comfort as a priority, this has resulted in an elegant, high quality pen tablet at an affordable price.
The Xencelabs Pen Tablet Medium elevates the drawing experience right from the second the pen meets the tablet. With more sensitivity than leading competitors, the pen tablet offers control like no other, giving you the ability to make the lightest of strokes and smallest of details. Including one-button access for pen pressure curve controls, the pen tablet opens up opportunities for even the heaviest hand.
The incredibly stylish pen tablet features a seamless and gently curved palm rest to maximise comfort, as well as adjustable LED lights that help define the active drawing area. With a drawing surface aspect ratio of 16:9 native, the pen tablet is able to map exactly to most industry-standard monitors.
Accompanied by two different sized and fully customisable pens suited to any workflow, the experience is reminiscent to that of your favourite sketch pen or pencil. Adding more value, users will also receive a carrying case, drawing glove and a pen case that also includes replacement nibs and extractors.
With such comprehensive features packed into a sleek design, the Xencelabs pen tablet is suited to all creatives, including students and entry level professionals.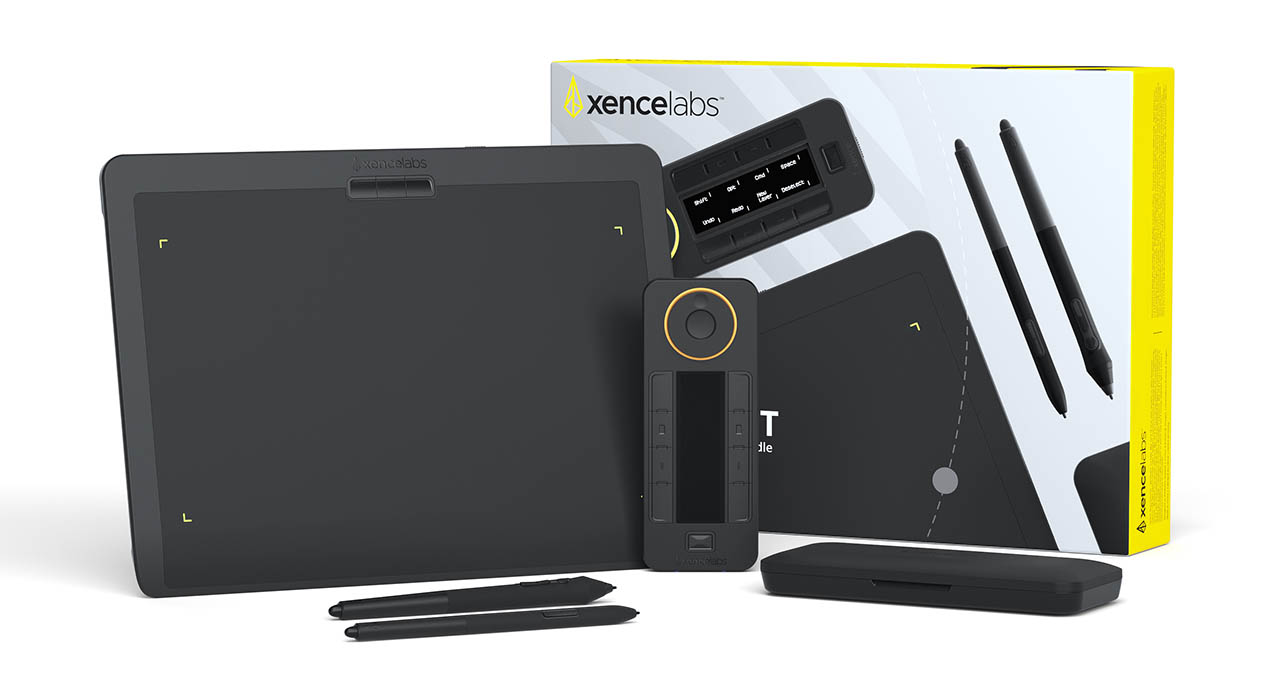 The Xencelabs range consists of products that have resulted from a long, thoughtful and iterative design process to ensure the inclusion of major features and subtle touches necessary to foster creative expression, which include dimmable lighting that can even be turned off if it's too distracting since artists often work in darkened environments. Corner lights can be assigned different colours and tied to the application in use, which is helpful for reminding artists that their settings may have changed when they switch applications.
Ergonomically designed and generous sizing that is suitable for any desk, especially for freelancers and other creatives that are working from home. Also taking into account the long hours and tight deadlines for many users, Xencelabs products are designed for comfortable use over long periods.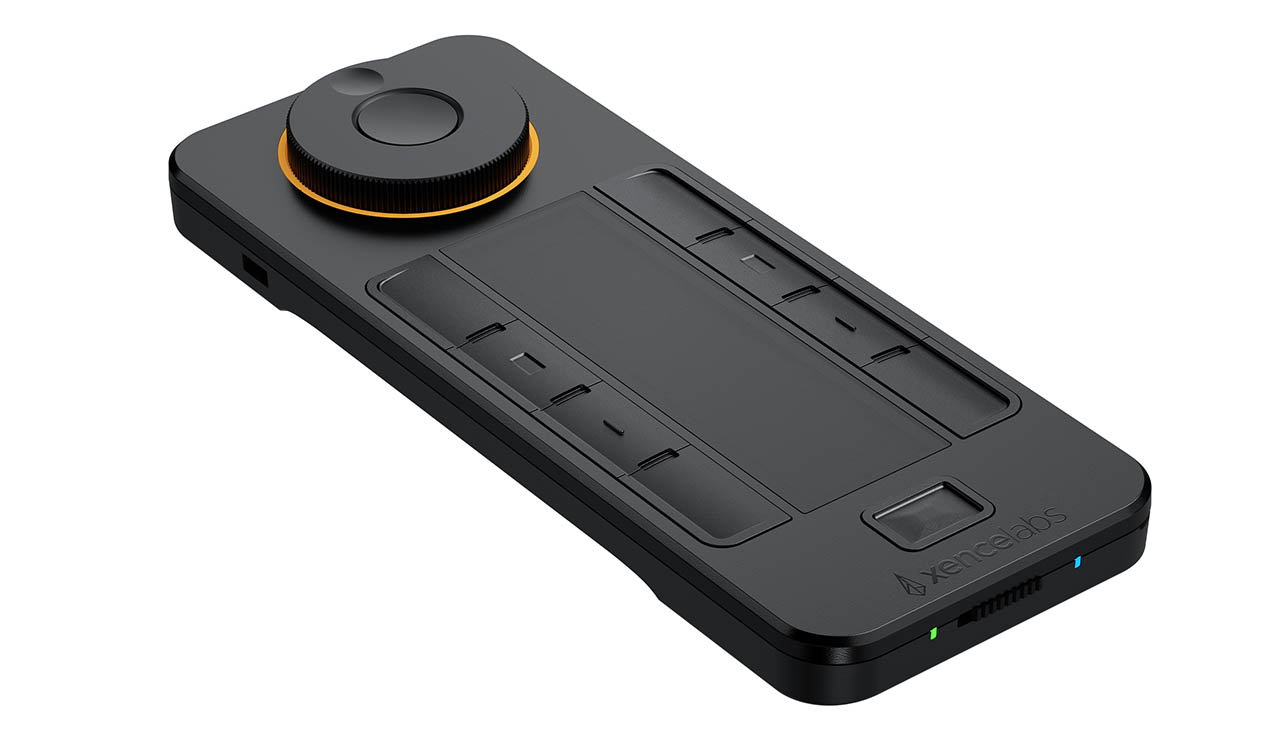 They are also built for portability and minimal setup, perfect for those that are alternating between several products at once or are travelling on a regular basis.
Each Xencelabs tablet has Quick Keys, included in the Pen Tablet Medium Bundle, which enables artists to incorporate shortcut keys into their regular workflow through an easy-to-use interface.
The Quick Keys' OLED display and physical dial allow you to create up to 40 shortcuts per application and group sets of related functions like sketching, colouring and editing.
The Xencelabs range is now available.
Be a supporter of STG