"I'd definitely switch to this"
 Samsung's phones are more than a go-to distraction whenever your friend walks away from the table, or when you are alone in a waiting room.
They spend an average of 65 days of the year on their phones, which is plenty of time to allow them to become part of Samsung's identity.
Whether you are team blue or green text bubble, smartphone allegiance is ingrained in who we are. So how do you get someone to think outside the box, and try something new?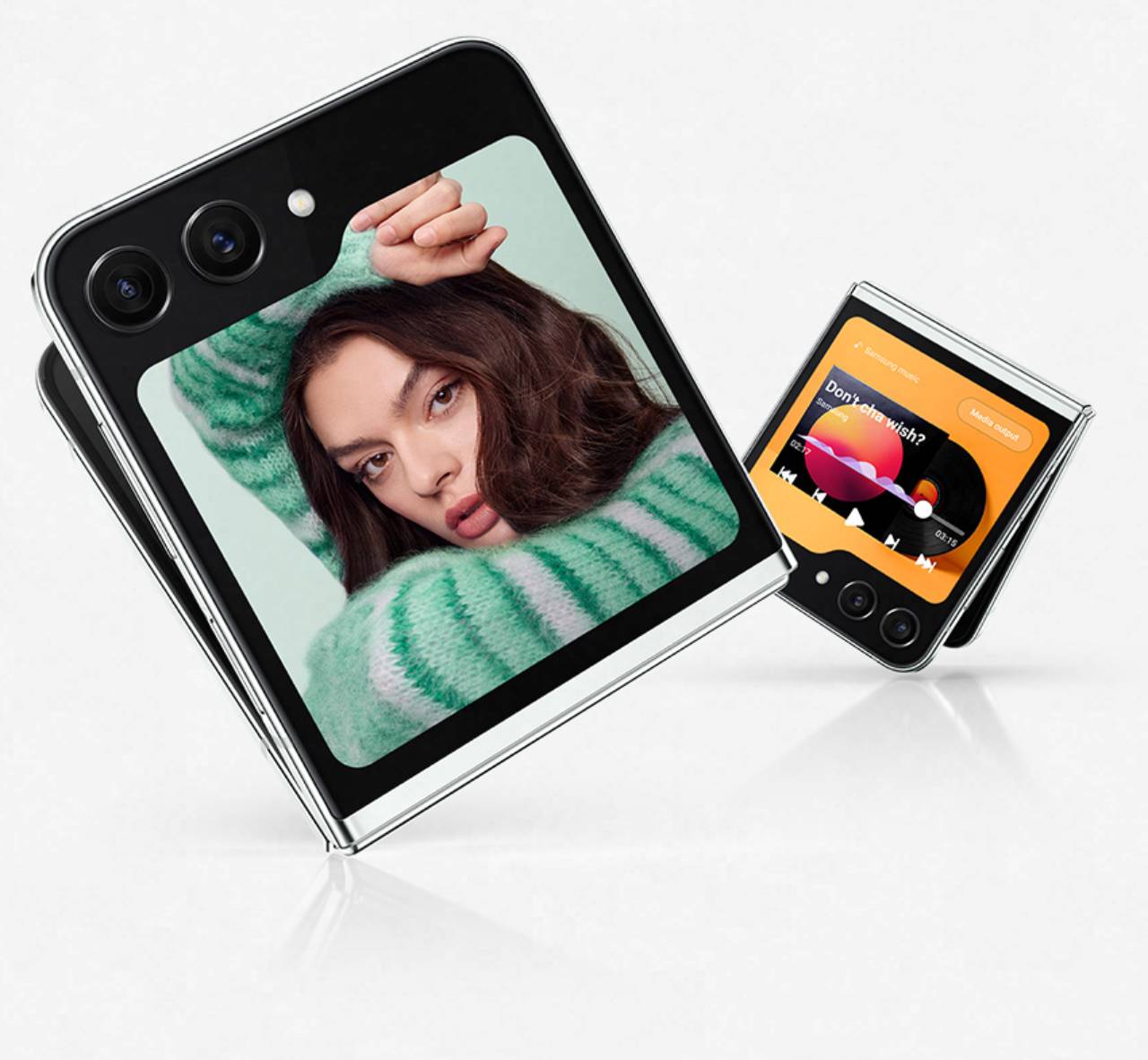 Samsung decided to investigate the loyalty of the blue bubble brigade by flipping the perspective of a few fans. Would these aficionados want the newest Galaxy Z Flip5 if they didn't know it was Samsung? Well, it appears so, as Samsung New Zealand reveals in a new local marketing campaign.
A nondescript casting call went out for a "leading smartphone manufacturer's upcoming advertisement," and the stage was set – Samsung omitting any and all branding from the studio film set. With a new Samsung Galaxy Z Flip5 carefully wrapped to cover all logos and repackaged in a plain white box, any assumptions about the brand behind the casting call were the talent's own.
Fifteen street-cast, Gen Z's were asked about their personal device use and then handed the wrapped, unbranded device. Testing out features on the mystery foldable smartphone (features that were, unbeknownst to the talent, Samsung-exclusive) they were finally prompted to remove a black sticker placed on the back hinge.
Unveiling a Samsung logo, the talent were taken aback – and impressed. "I'd definitely switch to this."
"We know that brand is the number one barrier to switching, and it's really interesting to see that demonstrated in a real-life, unadulterated situation, allowing us showcase the genuine reactions of the unsuspecting talent," says Shannon Watts, Group Marketing Director at Samsung New Zealand. "We wanted to prompt questioning from non-Samsung users about brand loyalty, disrupting their 'because I always have' mind set."
With thirteen out of the fifteen video talent saying they would switch to Samsung after hands-on time with the Z Flip5, the video lays bare smartphone brand bias and consumer conformity.
So, would you switch to Samsung?
Be a supporter of STG