What makes a Android mobile device a pocket sized personal computer? A Samsung T5 SSD portable HDD (hard drive).
The tiny yet sizeable in storage T5 SSD HDD is Samsung's foray into the portable hard drive market (having made internal HDDs for years) and in true Samsung style they do it with extreme efficiency.
The T5 is their 500GB model and being that it is a SSD (Solid state Drive) means no moving parts internally – the drive is a chip on the devices circuit board. This also ensures (generally) zero latency in transfer rate and gives you speeds of up to 540 MB per second (depending on the device that you are transferring to or from of course).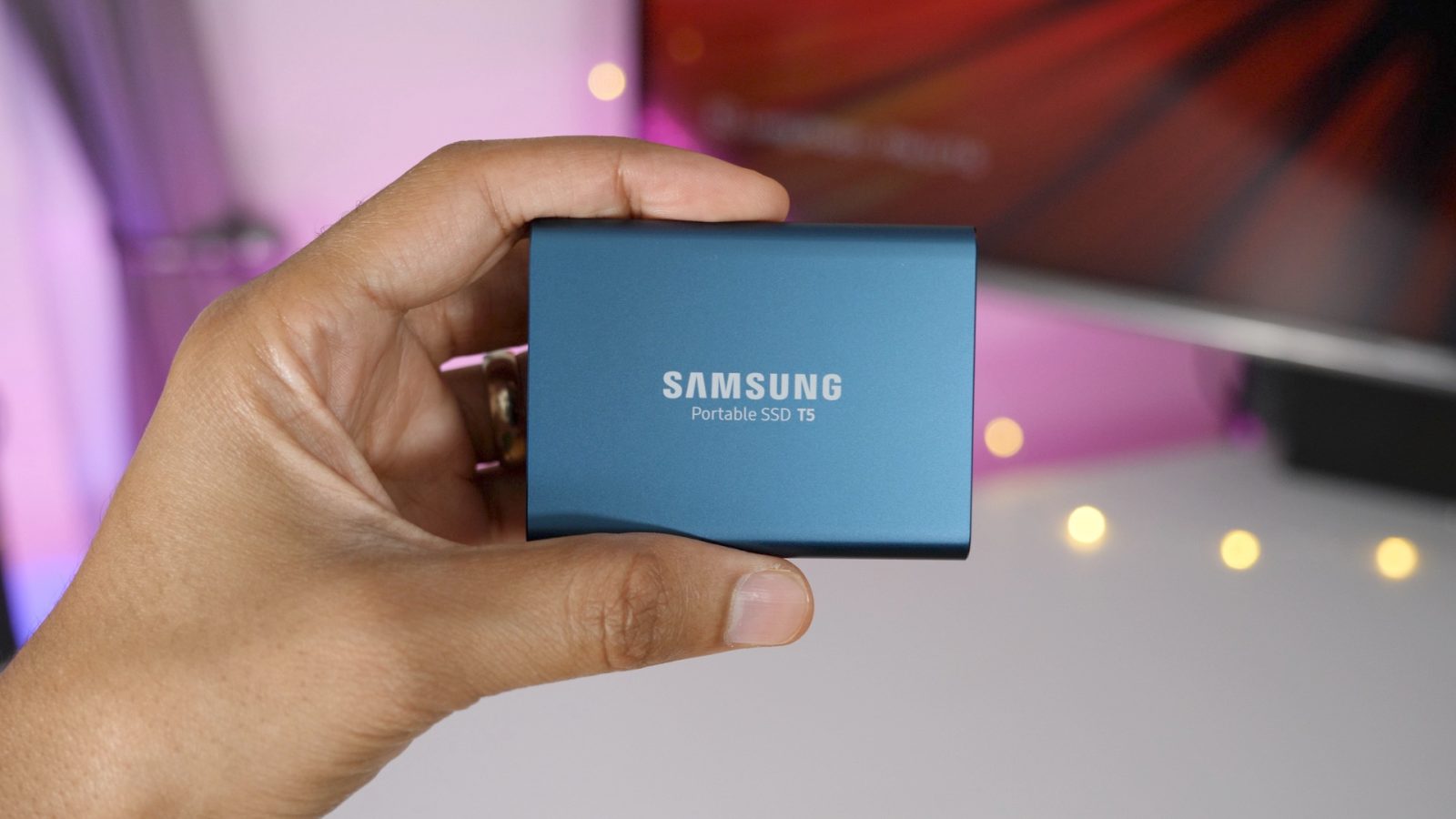 Weighing in at only 51 grams the credit card sized T5 comes with two cables in the box. One is the standard USB 3.0 for HDD to PC and another USB-C to USB-C.
The USB-C cable will slot in to your Android mobile device (providing that uses a USB-C for charging) and wha-la you have more than ample storage on your smart phone or tablet.
Yes, most smart phones or tablets can be upgraded via a microSD, which generally speaking all users place in to their smart device, but with HDR photography, 4K video recording and millions of Apps available, both the devices storage and SD card do get choka pretty quick. I know mine does.
So having this external HDD that can be equipped when you need it is superb and changes your smart device in to the likes of a personal computer.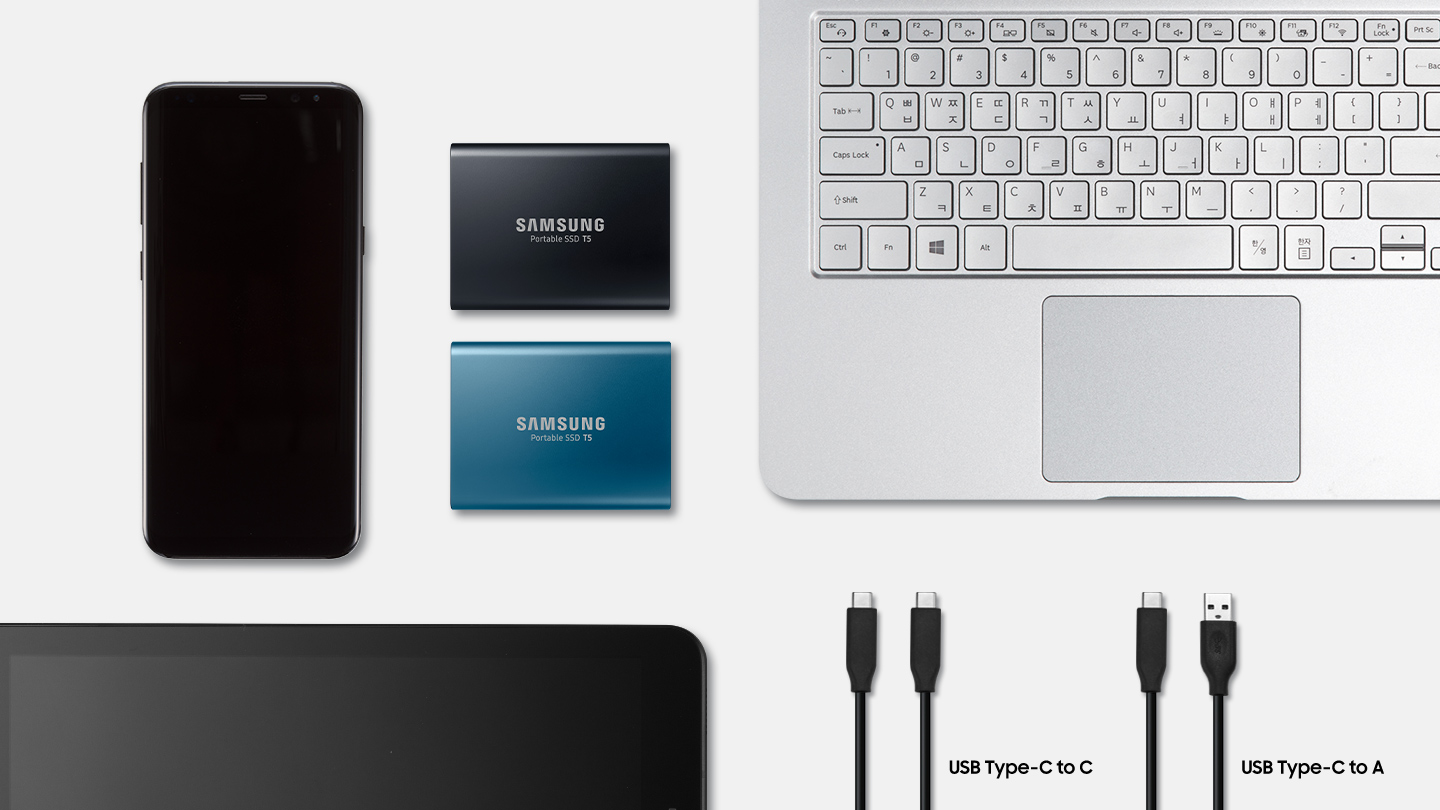 We tried the T5 on a Galaxy Note8 and we suspected that being Samsung to Samsung was the reason it worked seamlessly. It really is plug and play. The Note8 recognized the additional storage immediately and without any required setup, we were able to transfer or save to the SSD instantly.
So we then tried it on a Asus Zenfone to see if we got the same plug and play results. We did.
For both PC and iMac the T5 will show up as an external storage like most portable hard drives, with an Apple PC or Laptop though, you do need to format it in to EXFAT (Apple are just finicky). Being that it is a portable drive you can swap it from your smart device straight to the USB ports on your PC and vice versa.
Handy if you save all of your snaps on the T5 then it's super simple to transfer them to your desktop or laptop.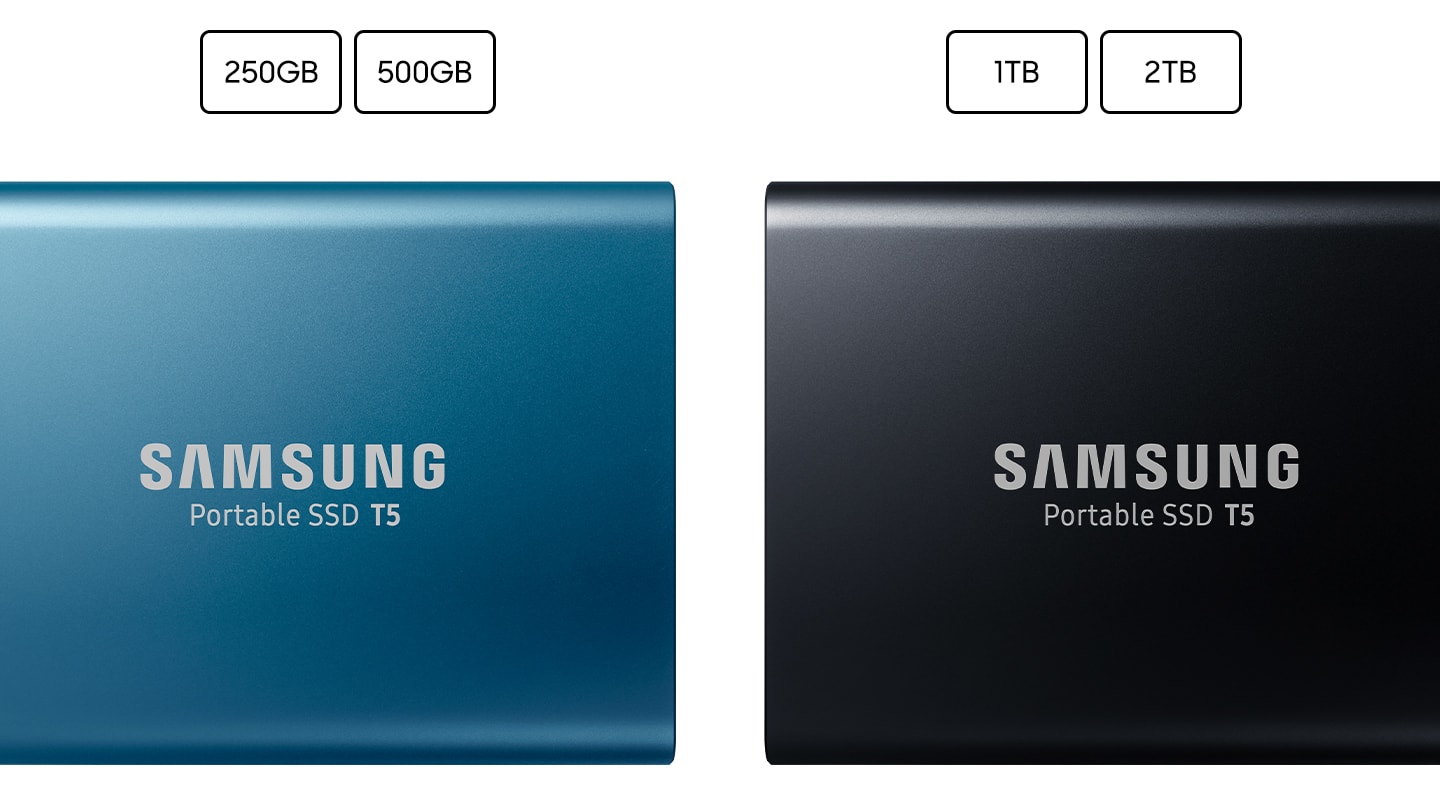 The Samsung T5 SSD comes in 250GB and 500GB for the Blue Model and 1TB and 2TB for the Black one (we tried a 500GB) and is a must have for digital hoarders like myself or for those that have a mid range handset or tablet where the internal storage is just not enough.
Pricing ranges from around the $230+ (NZD) up to over $1,500+(NZD) depending on the storage option.
Designed for on the go or on the desktop the T5 is legendary.
Samsung Portable SSD T5 Review