Microsoft has announced the new Surface Laptop Go 2 which offers updated features and specs that light up the diverse set of experiences that have come to define the Windows 11 PC.
The new Surface Laptop Go 2 is crafted to deliver Surface signature premium design and features in an ultra-portable format.
Jump right into the flow with an effortless lift of the lid, Instant On, and Windows Hello through the fingerprint reader integrated into the power button. Featuring a vibrant 3:2, 12.4" PixelSense touch display and an improved HD camera and dual Studio Mics, users can look and sound their best when making video calls.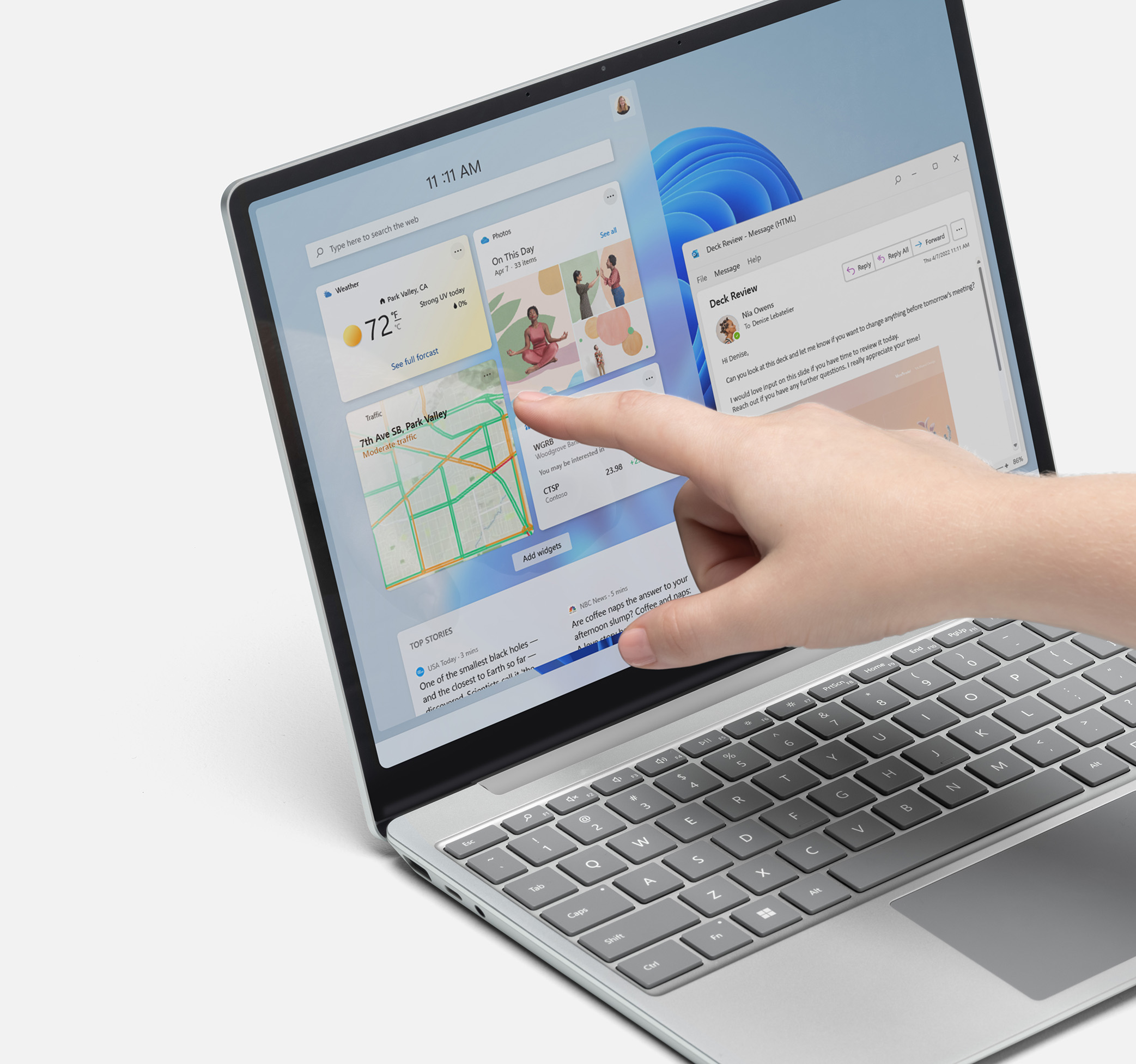 The first-class Surface typing experience is uncompromised with 30% more key travel than a MacBook Air and complemented by the large precision trackpad.
Surface Laptop Go 2 weighs only 2.48 pounds and packs in the power of the Quad-core 11th Gen Intel Core i5 processor.
With all-day battery life and fast charging – Surface Laptop Go 2 is the perfect companion for class, the office, the coffee shop, or wherever life takes you.
"When we first introduced Surface Laptop Go, the world was navigating profound changes in the way each of us connects both to people and experiences. The Windows PC became more essential than ever for work, school, play, and social connection. We are now pleased to bring the new Surface Laptop Go 2 to New Zealand. Whether you're seeking the perfect product to take with you on vacation, or a premium device for the upcoming school year, Surface Laptop Go 2 is everything you need in a package that is light, reliable, elegant, and more secure. In a time when we expect more from our PCs, Surface Laptop Go 2 is here to deliver on that expectation at an incredible price for everyone." said Aman Sangar, Microsoft.
Microsoft continues to explore unique and premium experiences, with materials and device color becoming a defining characteristic of Surface Laptop Go 2. Surface Laptop Go 2 is now available in a fresh Sage color, a calming yet edgy addition to the Surface color palette. Inspired by subtle nature tones, Sage carries green and gray notes with a hint of blue. Surface Laptop Go 2 will also be available in Ice Blue, Sandstone, and Platinum, all in a durable, cool metal finish.
While fashioning a beautiful product, Microsoft remained committed to sustainability.
In addition to SSD, replaceable components now include the C-Cover (Keyset and Trackpad), AB Cover (Display) and battery, and Surflink cable helping to extend the use of the device.
Beneath the sleek exterior, Surface Laptop Go 2 is the first Intel-based secured-core PC from Surface.
With innovation from chip to cloud, customers at home or work can enjoy new levels of security. Whether deploying for a large-scale enterprise or your home business, Surface Laptop Go 2 offers a lightweight, manageable, and functional device for any employee.
The device is available for pre-orders starting 2 June 2022 via authorized retailers and the Microsoft Online Store.
Be a supporter of STG