The new Huawei Watch, launched at Remix Magazine Presents Jimmy Choo in New Zealand, is now available in stores. The watch, with its classic design inspired by Swiss timepieces, will be available in a number of configurations, starting from $649 (in New Zealand).
This is the first smartwatch in the Huawei wearable family and is also the first watch on the market to truly bridge the gap between fashion and technology. The Huawei Watch, powered by Android Wear, enables you to stay connected wherever you are, with instant alerts for calls, texts, instant messages and emails.
With Bluetooth connectivity for wireless headphone usage, coupled with offline music download support, staying active is made even easier. Music can be played via voice commands, with users able to search for destinations and navigate their way there using the same voice actions. Locating missing phones has never been easier than with the watch's "find my phone" function.
And now, thanks to the latest version of Google's Android Wear, both Android and iOS users will be able to connect to the Huawei Watch.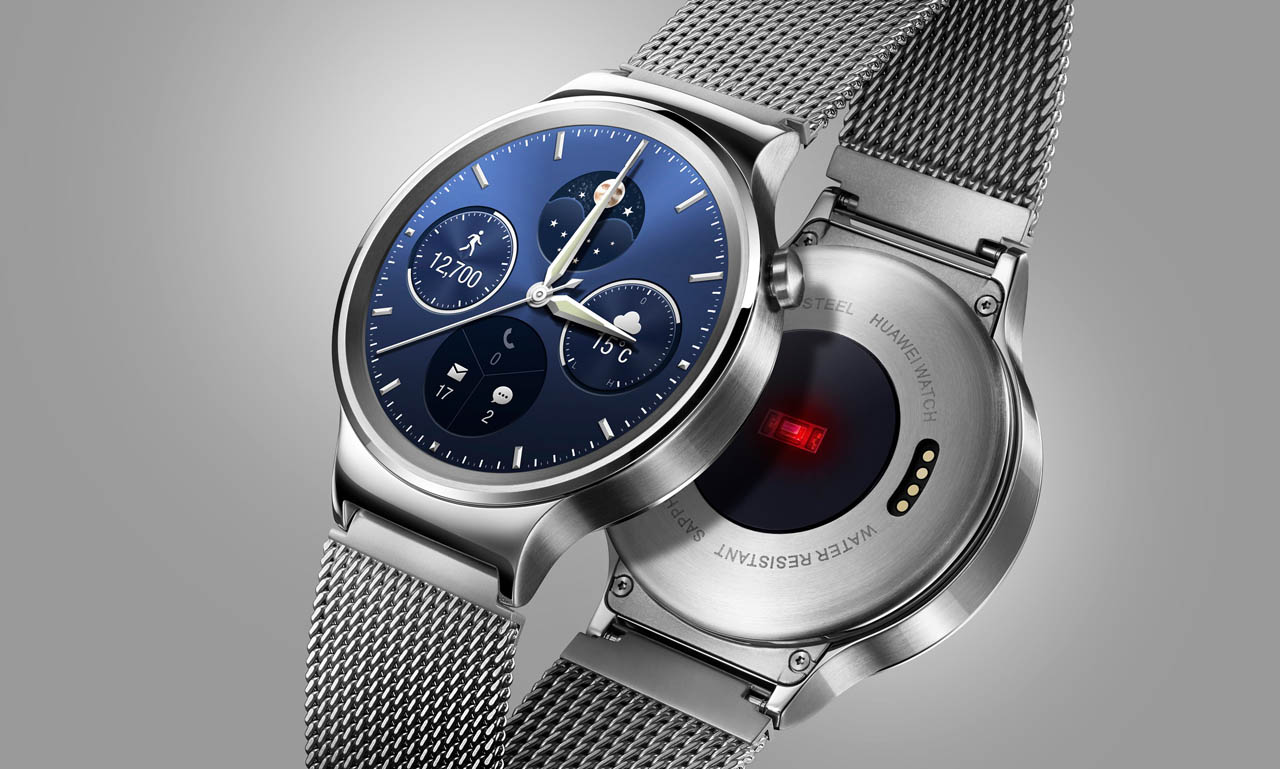 The Huawei Watch measures 42mm in diameter, which is the traditional dimension for wristwatches. The watch face is unique in design with its fully circular face and crown located at the two o'clock position.
There are a range of rose gold, stainless steel and black frames to choose from, and a great variety of bespoke watch face designs, across a range of classic, luxury, business, feminine, modern and simple aesthetics.
The choice of straps from Huawei includes stainless steel mesh, stainless steel links, rose gold, and black-plated stainless steel links, and brown and black leather. Easy to change, they will fit any watch strap with 18mm width lug interface, allowing customers to create their own combinations. 
Crafted using sophisticated materials, the watch features a fully circular 1.4-inch touch-sensitive AMOLED display, coated in scratch-proof sapphire crystal (the favoured choice amongst Swiss watch manufacturers), and a cold-forged stainless steel frame. It has a 400 x 400 pixel resolution in 286 ppi at a 10,000:1 high contrast ratio, making it the most vibrant Android Wear smart watch to date.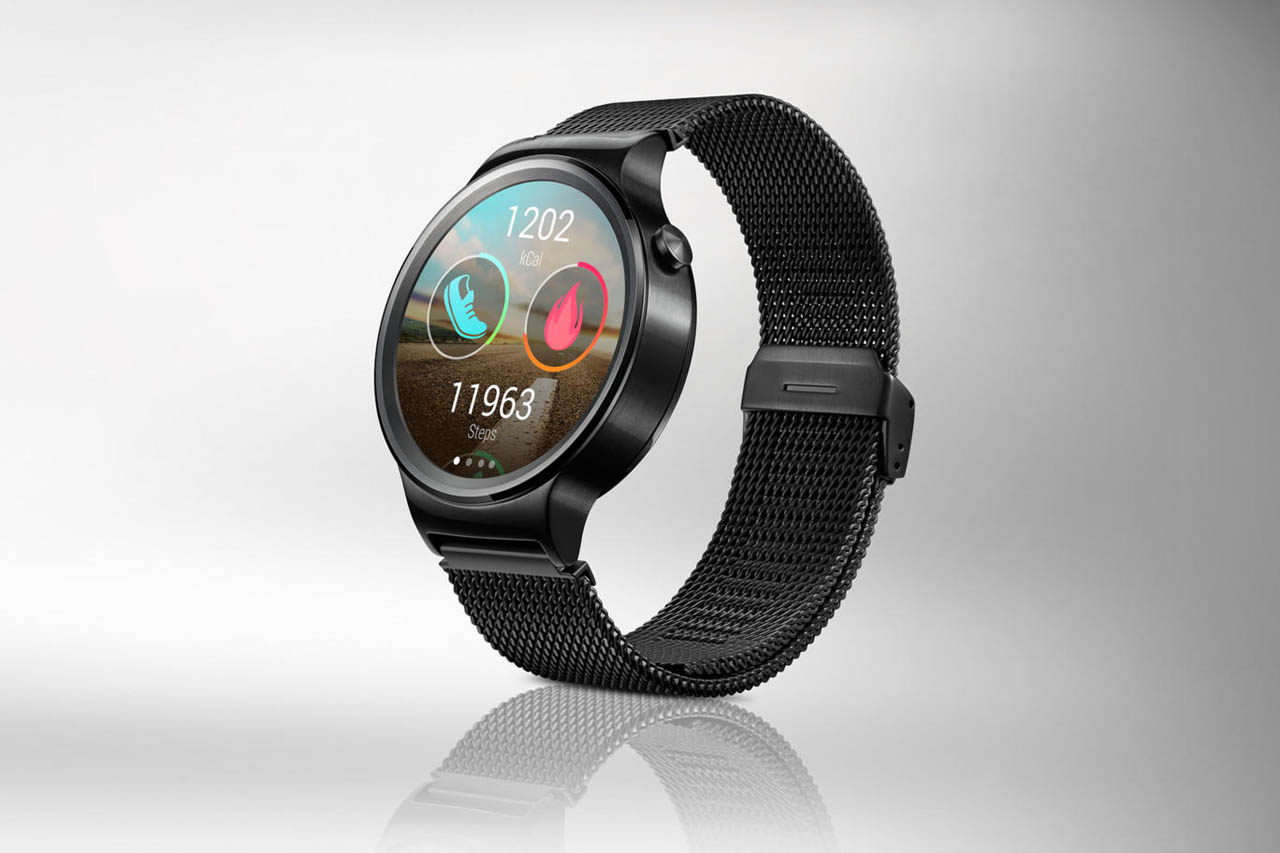 The Huawei Watch includes a heart rate monitor sensor (PPG sensor), which can accurately measure heart rates. The sensor protrudes slightly for better skin contact and greater accuracy.
The 6-Axis motion sensor, with a gyroscope and accelerometer, helps to track your activities anywhere, anytime, and can distinguish between different physical activities, including walking, running and climbing.
Mr. Benjamin Norton, Wearable Design Expert at Huawei, said: "Today, consumers are rarely content with just staying connected; they are looking for a premium smartwatch that is technologically innovative. When designing this watch, we were keen to combine the best in technology and innovation with premium materials and a classic look and feel. With the sapphire crystal and circular watch face, we feel that the Huawei Watch has achieved this."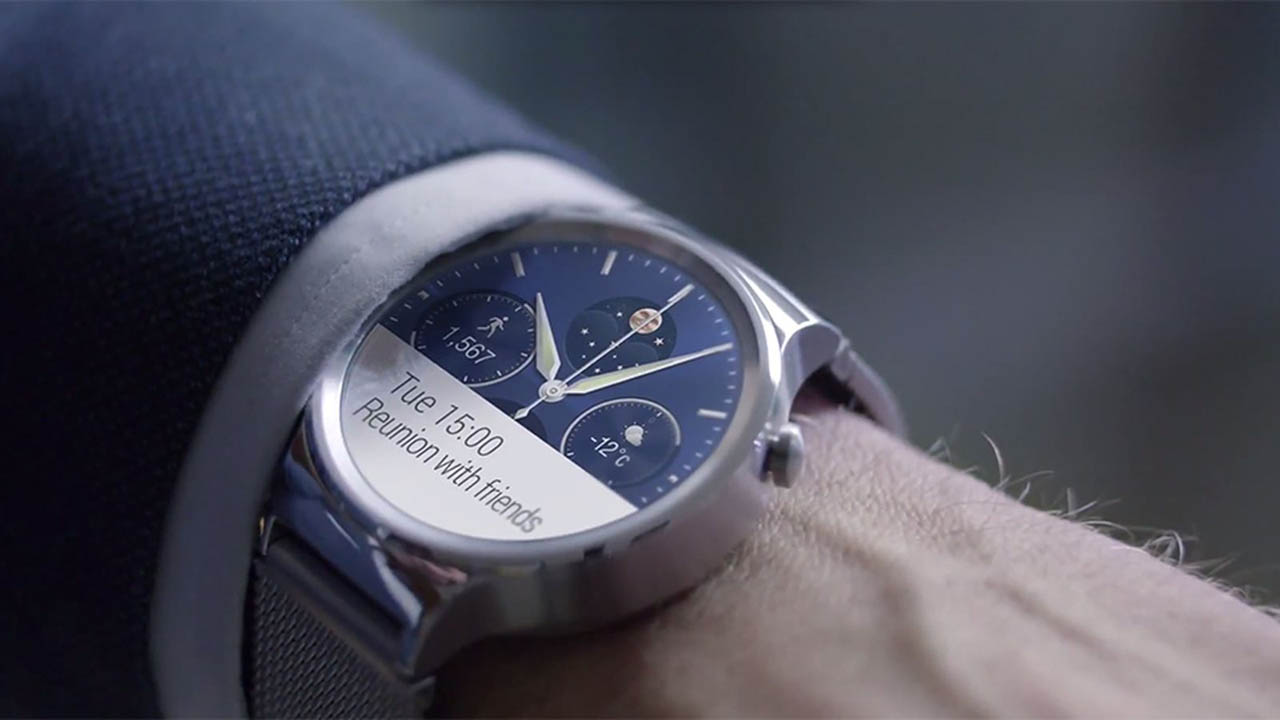 Mr. Richard Yu, CEO of Huawei Consumer Group, said: "Huawei is dedicated to continually innovating and creating new products to suit our consumers' needs.
This first smartwatch in our wearables family has been designed following extensive research and demonstrated consumer demand for smart wrist wear. The Huawei Watch is unique within the market with its premium look and feel and classic design, combined with superior smart technology, which allows users to stay connected on the go.
No doubt, wearable devices will remain one of the most significant trends in the device industry, and by leveraging Huawei's technology and innovation, Huawei aims to be a leader in the wearable space."
Huawei Watch will be available in New Zealand from leading retailers including 2degrees, Harvey Norman, Noel Leeming, and JB Hi-Fi.
The stainless steel with link strap variant is on sale now. Further varieties will be available from mid-November.