And now for what we all came for – the big tamale of this years S Series – the mighty and mega sized Galaxy S22 Ultra 5G.
Last week I went through the impressive mid-range Galaxy S22+, now it's time to jump in the fast lane as we tear down the Ultra and see what it is capable of.
Coming in at 6.8 inch the Dynamic AMOLED display (3088 x 1440 px) has 120Hz refresh for gaming and enabling you to be the ultimate of content creators.
More squared in its design than last years S21 Ultra Samsung have bought back the edge screen with curved glass.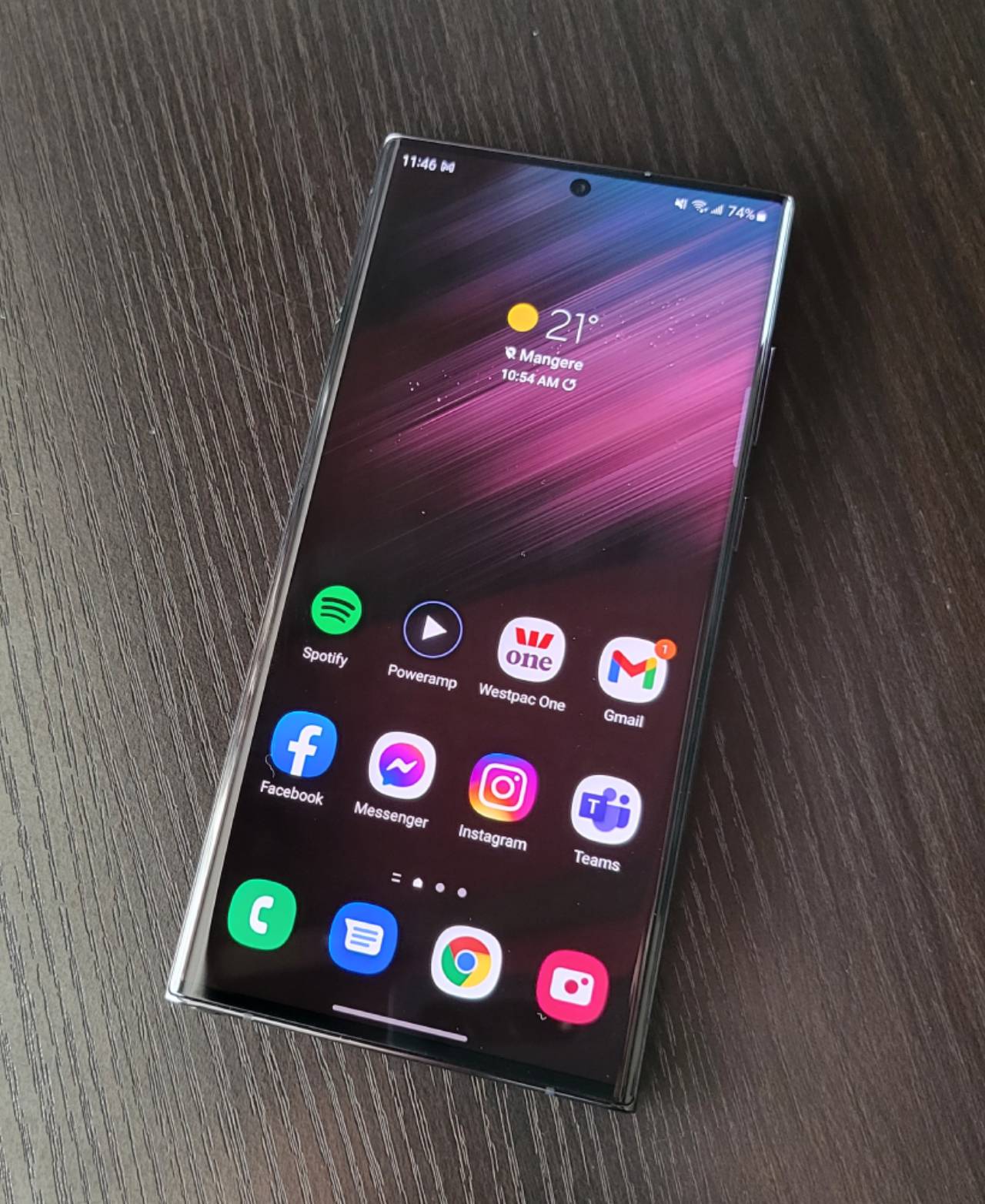 Now, Galaxy Note fans would have noticed that Samsung skipped a Note release last year.
The internet was rife with rumours that the Note Series was no more having had its final hurrah with the very excellent Note 20.
With the Galaxy S22 Ultra 5G we now know why.
The large smartphone, or phablet, is a fuse between Galaxy Note and the premium model of the S Series.
To the bottom left is the S Pen, that inserts in the same fashion that it did on the Note's.
This smashes together the best of both worlds as you get all of the functionality from what the Note Series offered, including the air-wave command and also gives S Series fans a full buffet of features that had previously only been available on a Note.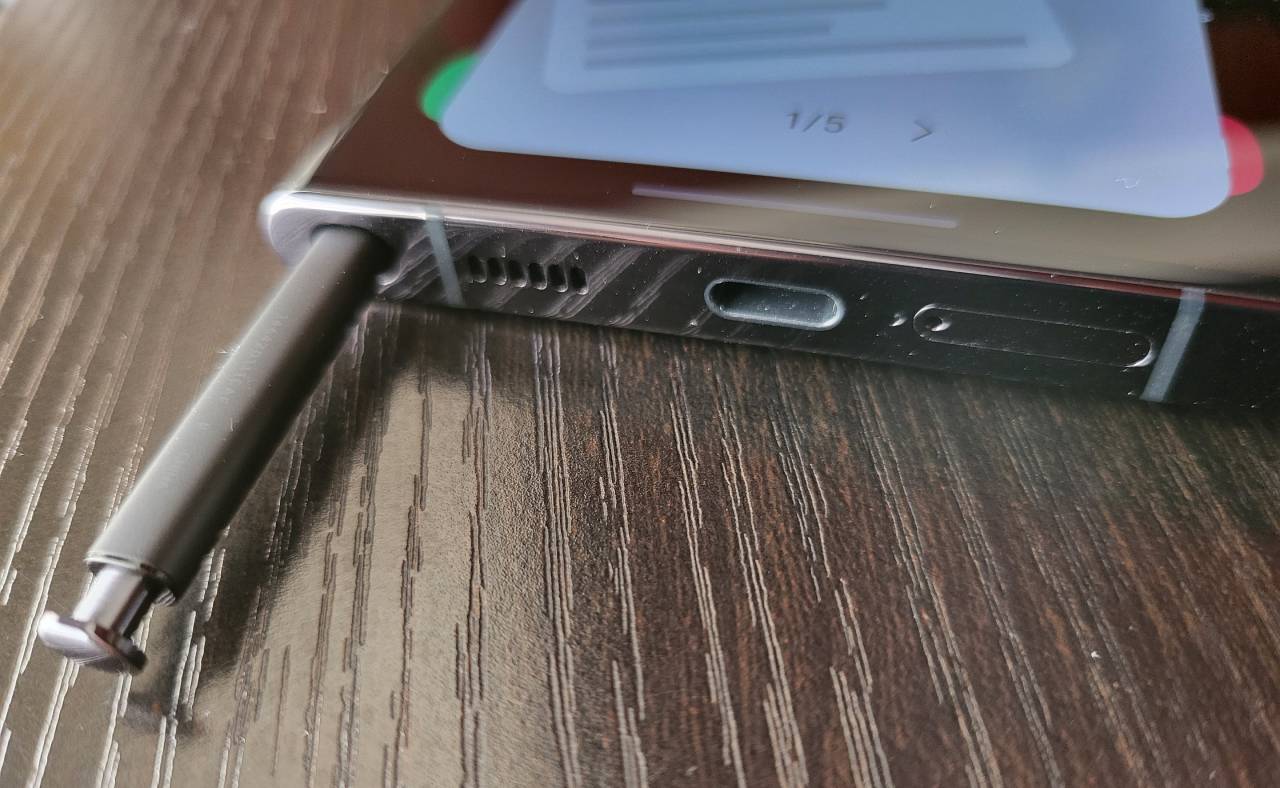 Samsung didn't stop there. They also placed in four (five if you include the front camera) high calibre cameras in to the S22 Ultra 5G.
Taking a more stealthy design track the rear cameras, which come in at 108MP (wide), 12MP (ultra-wide), 10MP (periscope telephoto), 10MP (telephoto) are not encased in a raised housing, instead they are near flush with the glass back of the phone.
The front camera is a pinhole (sadly no under the screen camera here) and this weighs in at 40MP.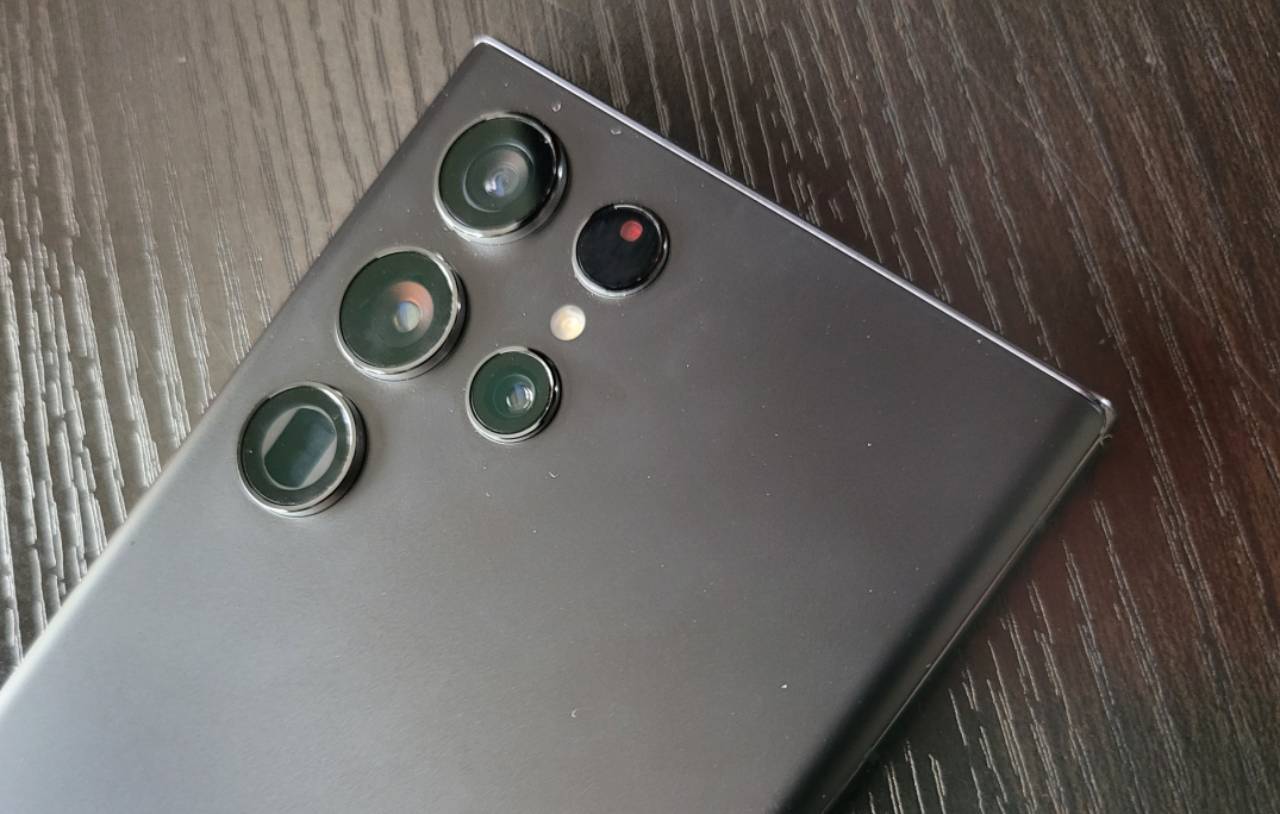 Recording vids result in either 4K @ 30 – 60fps or 8K @ 24fps and the camera modes are similar to the S22+ as well as stellar night snaps that Samsung like to call 'Nightography.'
Zoom is a whopping 100x digital.
The inner workings of the Galaxy S22 Ultra 5G see a Snapdragon 8 Gen 1 processor crunching data at 2.99GHz + 2.4GHz + 1.7GHz. Also optimised for battery performance.
The S Series is running Android 12.
There's a few storage variations, 128GB, 256GB or 512GB and no microSD expansion. If you're someone who is going to record a lot of 8K video the higher storage option would be the ideal.
Add 12GB RAM (8Gb for the 128GB model) and you've got more than enough specs to keep you gaming, content creating and snapping without interruption.
The higher screen refresh rate is excellent for some serious game time.
PUBG played flawlessly. Call of Duty Mobile also and my fav is a resource heavy title called Pascal's Wager (it's my go to for mobile games). The S22 Ultra 5G didn't skip a beat and also did not heat up. Cool and calm under pressure.
The AKG stereo speakers (top and bottom of phone) are excellent for gaming without earbuds or headphones.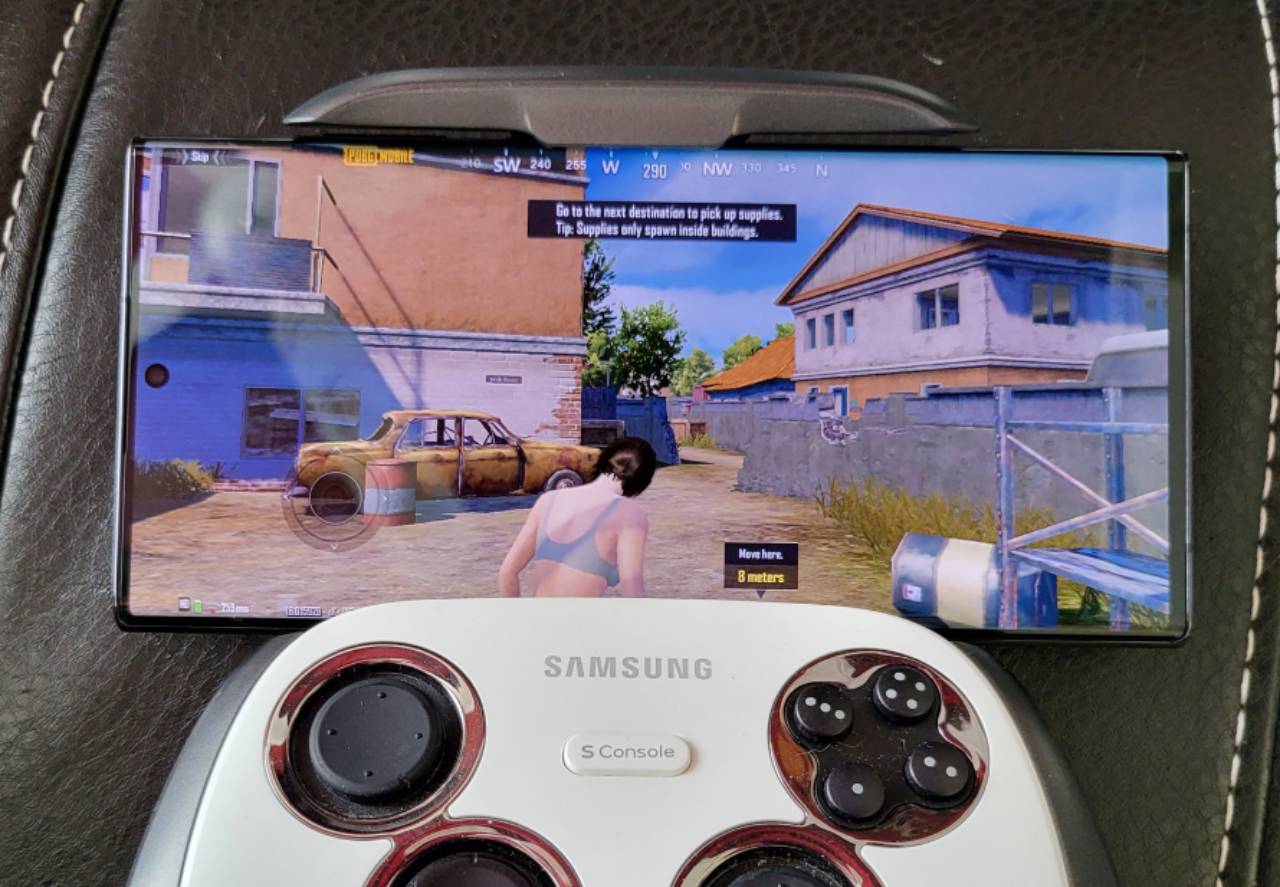 To ensure you're going to be able to maximise your time with the Galaxy S22 Ultra 5G Samsung have placed one of their largest batteries in to the smartphone – a 5,000 mAh that is capable of lasting a couple of days for even the heavier users, like me.
From a full charge to flat using the S22 Ultra 5G as an every day device I've been able to squeeze a full 2 days (22 hours) of use.
That's encompassed gaming, media streaming, snapping and video recording among every day usual use.
That's more than enough reliability for most people and given that not everyone is going to punish their everyday device like I do I imagine the Galaxy S22 Ultra 5G should see you right for even longer than it did for me.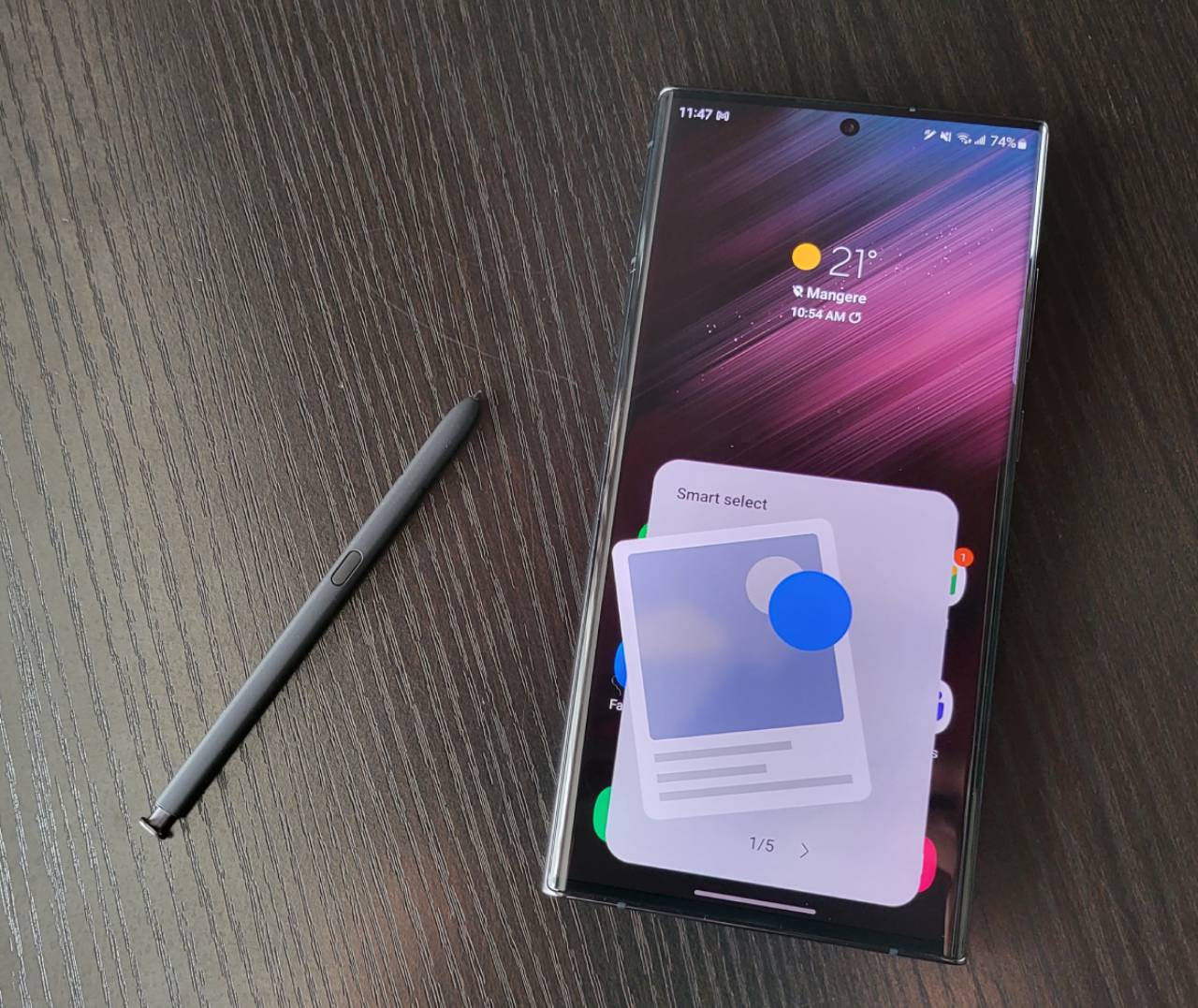 If, somehow, you do get caught short, there's a quick charge / top-up feature and 45W charging. This said as with all other S Series devices, there's no charger in the box.
The Galaxy S22 Ultra 5G is currently the ultimate smartphone.
Impeccably designed, a killer camera (one of the best in a Galaxy phone yet) and at a pricing tier that's almost too cheap for what you get.
If you're rocking an older S Series, or looking to embrace a top shelf smartphone this year the Galaxy S22 Ultra 5G is the undisputed champ to go for.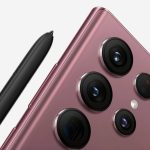 Samsung Galaxy S22 Ultra 5G Review
Device details
Released: March 2022
Device Name: Galaxy S22 Ultra 5G
Chipset: Snapdragon 8 gen 1
Memory: 8GB or 12GB
Internal Storage: 128GB, 256GB, 512GB
Camera: Front: 40MP. Rear: 108MP (wide), 12MP (ultra-wide), 10MP (periscope telephoto), 10MP (telephoto).
Price: From $1,999 (NZD)