Recently Amazon introduced an all-new line-up of Echo devices to us here at STG that give you even more ways to add Alexa to your daily life. Amazon also announced a range of new Alexa features.
Of the new lineup is the Echo Dot which adds a simple, bright LED display that makes it the perfect addition to a nightstand or countertop. The LED display automatically adjusts based on the brightness of the room, so you can easily see the time or just ask to see the outdoor temperature, or to set a morning alarm or pasta timer. Plus, you can tap the top of the device to conveniently snooze an alarm.
"We love hearing feedback from customers about how they use Alexa throughout their day—whether that's listening to music, dropping in on a loved one, trying out a new recipe, or playing a game with the family," said Tom Taylor, Senior Vice President, Amazon Alexa. "We hope these new Echo devices will give customers even more ways to access Alexa—whether that's through the best-sounding Echo yet—Echo Studio, a reimagined Echo and Echo Dot.

The next-generation Echo has an updated fabric design with colour options suitable for any style; including Twilight Blue, Charcoal, Heather Grey, and Sandstone. Echo has the same audio architecture as Echo Plus, including a 3-inch woofer and increased back volume so that the bass feels stronger, and the mids and highs are clearer.
Echo Studio, Amazon's best-sounding Echo ever, with five built-in directional speakers, has been purposefully engineered to create premium sound with space, clarity, and depth. Its 5.25-inch woofer and 330W of peak power produces deep, rich bass by using the bass port at the bottom to maximize airflow and bass output from the woofer.
Echo Studio has a 1-inch tweeter and three 2-inch midrange speakers that deliver dynamic midranges and crisp, high frequencies. Plus, it has a 24-bit DAC and a power amplifier with 100 kHz of bandwidth for high-res, lossless music playback. Echo Studio also automatically senses the acoustics of your space and fine-tunes audio playback to deliver optimal sound—no matter where you put the device in the room.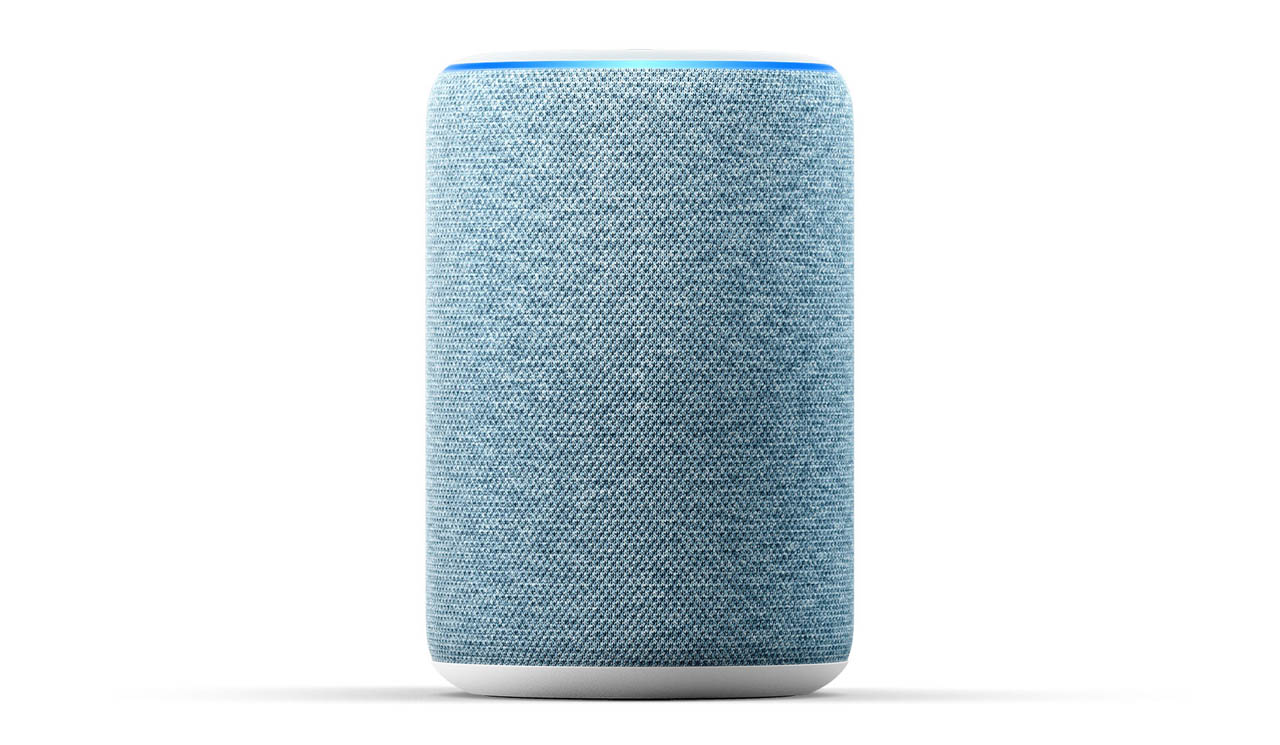 Alongside a new lineup of Echo devices, Amazon today announced ways that Alexa is getting smarter, making life more convenient and giving customers even more control over their experience.
Customers around the world regularly use routines to execute multiple smart home commands with a single voice command, and now Alexa is able to recommend routines that you may want to set up based on your daily habits. For example, if a customer sets their alarm for 6 AM and then immediately ask for the weather every day, Alexa will suggest setting up a routine so that the alarm is always set and the weather plays as soon as it goes off. When Alexa asks if you would like a routine set-up, just say "yes," and the routine is ready to go.
Alexa will soon offer two new voice-based features that provide customers with more transparency over the responses they get. If a customer is curious to understand what Alexa heard when you asked her to tell you the news or play a specific song, customers will be able to say, "Alexa, tell me what you heard" and Alexa will read back your most recent voice request. You will also be able to ask, "Alexa, why did you do that?" and Alexa will provide a short explanation about her response to your last voice request. This feature will be rolling out this year.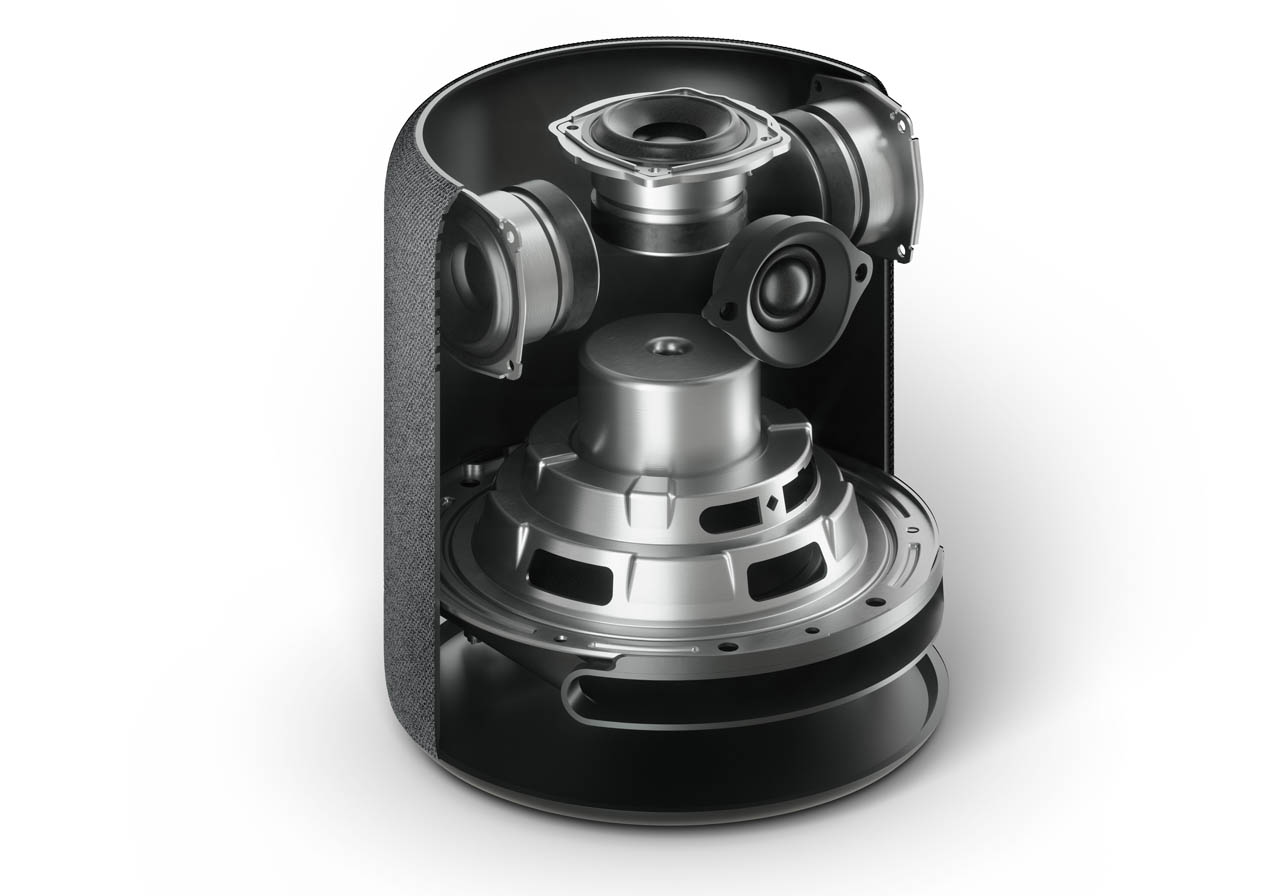 Alexa and Echo devices are built with multiple layers of privacy protections. Earlier this year Amazon introduced the ability for customers to say, "Alexa, delete everything I said today," and "Alexa, delete what I just said" to make it easier for customers, or anyone else interacting with a device, to delete their recordings. We're taking it one step further with Auto-delete.
Available later this year, customers will be able to choose to have their voice recordings older than three or 18 months automatically deleted on an ongoing basis. This feature will be available in addition to the ability to access and delete utterances individually, or all at once, which customers have today.
The new Echo devices are available for pre-order starting today from Noel Leeming and JB Hi-Fi and will start shipping later this year.
[rns_reactions]