From the playroom to the poolside, and everything in between, JBL's new powerful party speakers transform any space into a dance floor.
Making a colourful debut to the JBL JR line-up, the JBL JR POP is JBL's first ultra-portable, kid-friendly Bluetooth speaker. Kids will enjoy the light effects and eye-catching customizable design while listening to beats from the playground to the playroom. With its "kid-proof" durability the JBL JR POP will be a popular addition to any music-loving family.
The JBL JR POP comes in a range of popping colour options and is accident friendly with rugged materials and a fabric strap that can be taken anywhere.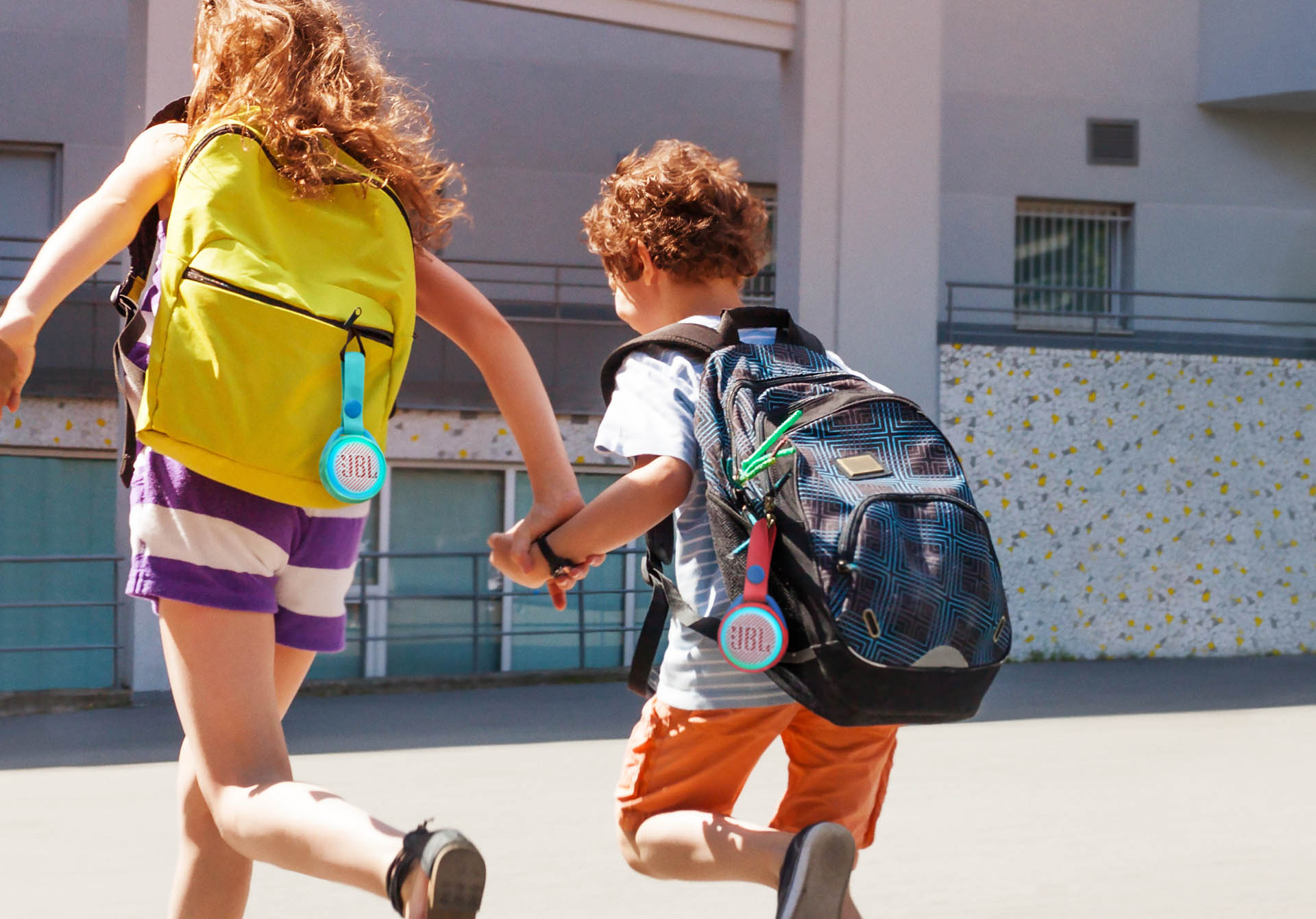 Kids can take the JR Pop on any adventure and being super rugged, ready for anything they can be easily wiped down. The rechargeable battery will last up to 5 hours on a single charge and you are also able to bluetooth connect two devices at the same time.
Included with the JR Pop is a bunch of bright kids stickers and they even light up when tunes are playing.
The JR Pop is now available.