JBL take a quantum leap once again from high end personal audio in to elite gaming audio.
Their top of the line Quantum One is a headset built for looks and superior sound.
Adding to their previously released Quantum 400 the Quantum One boasts the same long gaming session comfort aswell as the cushioned memory foam ear cups.
Also toggle controls for volume, mic mute and more are featured on the (Left) ear cup.
But that's where the similarities end and the One really does become the 'One' to game with.
The Quantum One has some smarts with motion tracking to produce a spatial sound feature called QuantumSphere 360.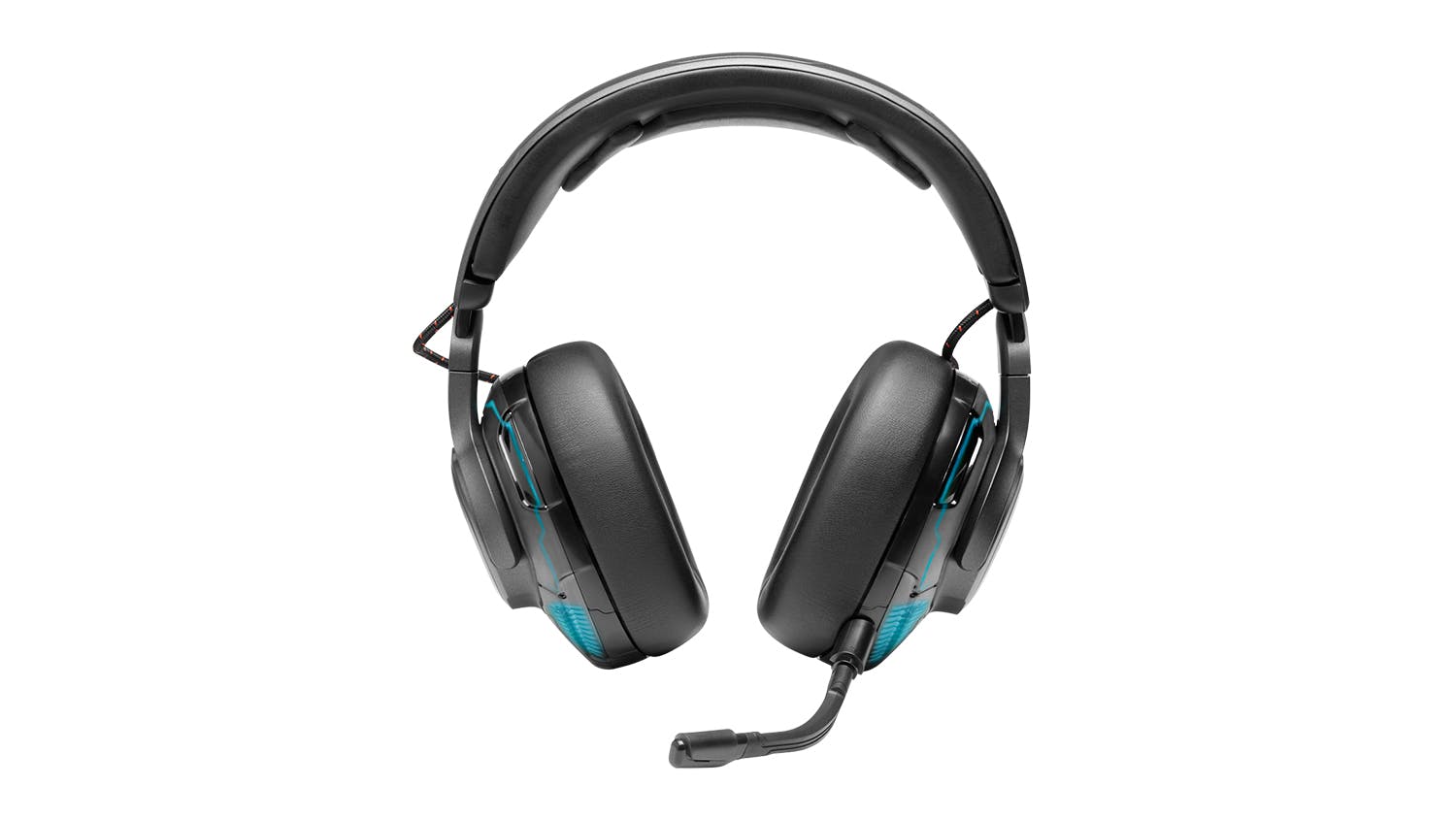 This initiative by JBL produces a 360 degree audio that immerses you in to game play even more giving a very realistic, real time audio feedback in-game.
Hear that stealthy opponent trying to flank you. The rolling thunder of the bass as explosions happen all around you.
The directional audio also works exceedingly well in racing titles too.
Asides from Battlefield and Borderlands 3 I took these illuminated bad boys for a drive in Forza 7.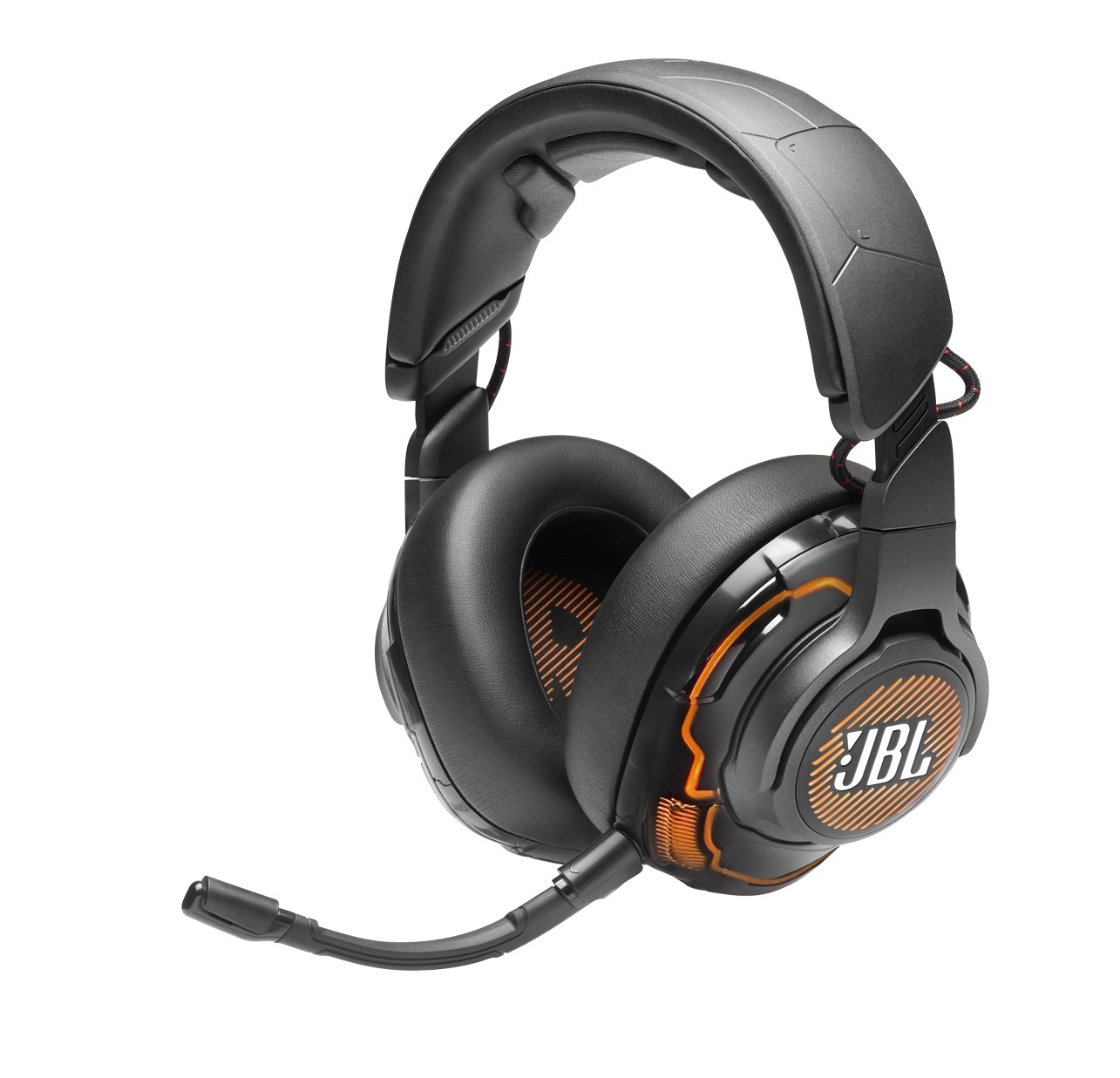 From the most subtle tire grinds on the asphalt through to other drivers trying to overtake on a corner and even environmental sounds gives a full driving and gaming experience that I've only ever experienced with the Quantum One.
The omni-directional boom mic has noise cancelling builtin and is detachable.
The JBL Quantum One's are illuminated, more so than the 400's.
The entire side cups feature RGB led including a bordering around the hinge. By downloading the QuantumEngine software to your PC you can customise the lighting fully as you would a professional gaming keyboard.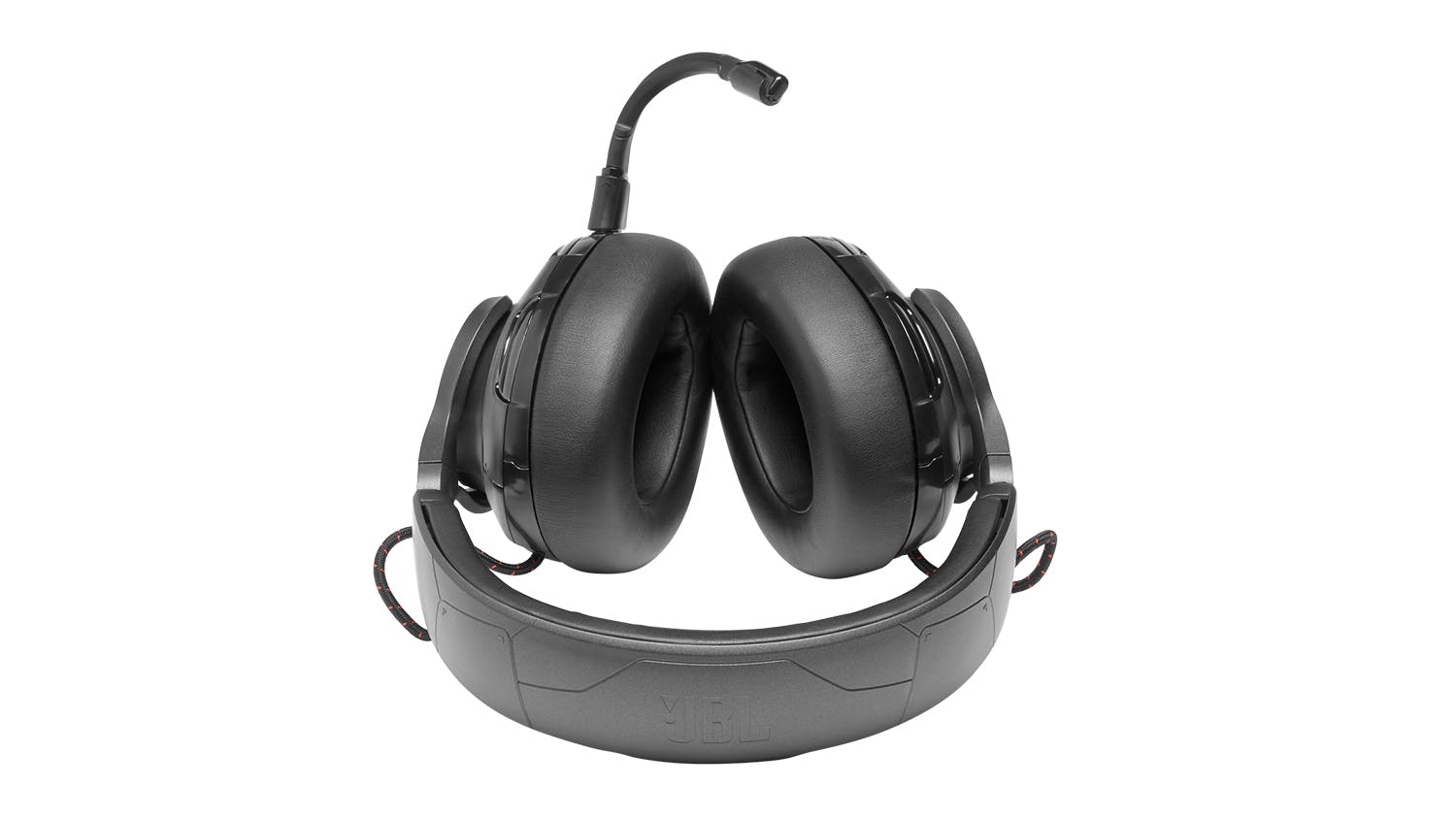 Quantum One's are designed to be used in-game and out and about.
To get your RGB lighting you will connect to a PC via USB, however the One does also come with a standard 3.5mm cable to use on smartdevices for your playlists or media streaming – or game on the go on Android, iOS and Nintendo Switch via the headphone cable.
Even on smartphone (Android and iOS) the JBL Quantum One produced near perfect sound and cinema like audio.
So far in 2020 the JBL Quantum One sits at the top of my picks for both personal and gaming audio.
Light'em up and pair yourself with the One.
JBL Quantum One Gaming Headset Review