Intel's NUC is a small and compact powerhouse designed for PC gamers to get a near Rig performance with a minimal desktop footprint.
They are small but super mighty.
Now Intel have unleashed the Beast.
Larger than the traditional NUC this RGB LED emblazoned in an extended black and stealthy looking casing packed with superior gaming grunt that would make even the biggest Rig cower in fear.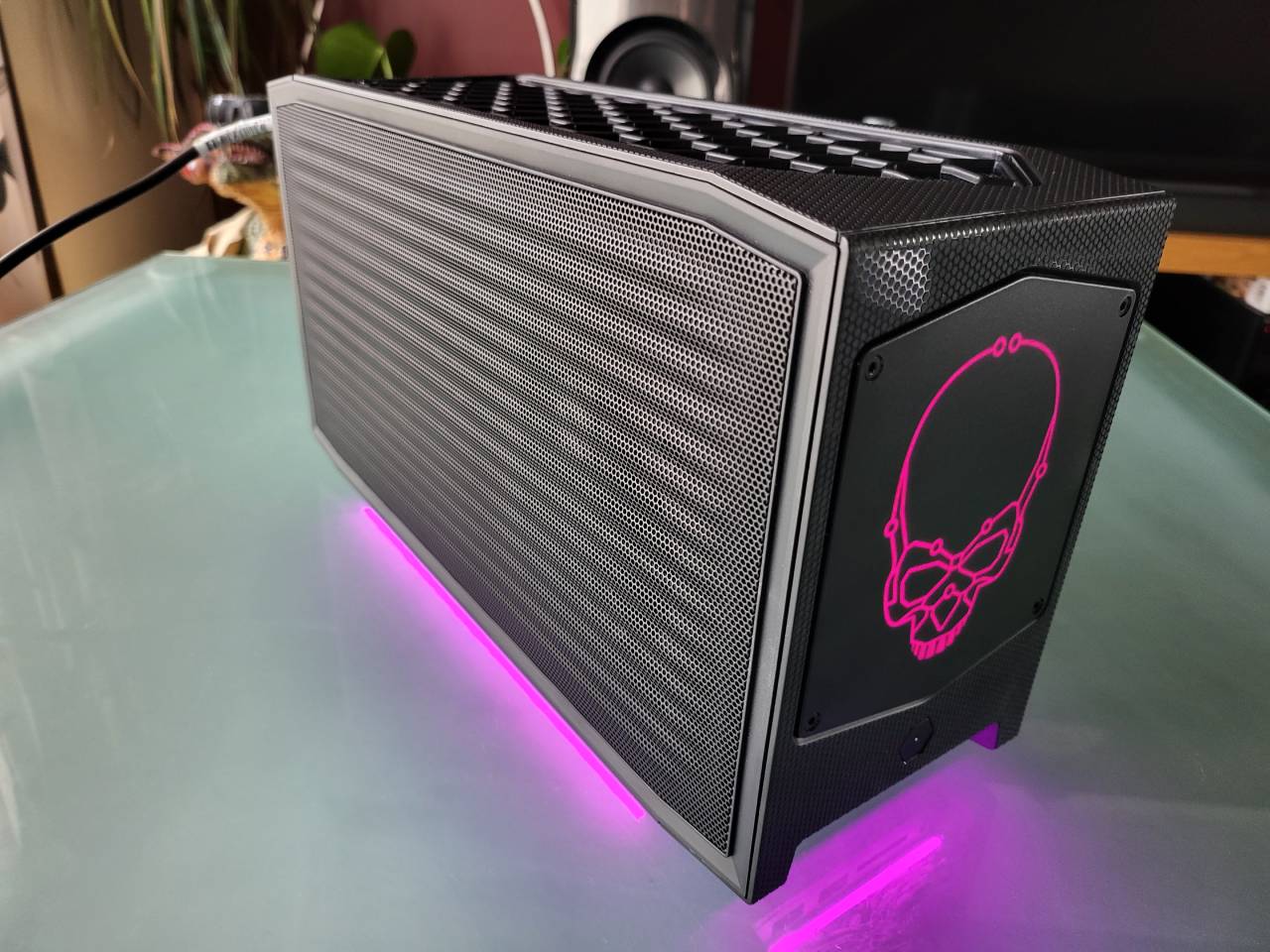 The Intel Beast Canyon NUC has more ports at its back than you'll ever likely need.
A generous six USB 3.0 ports (also two at the front), two USB-C, two HDMI, a single ethernet port and three display ports.
Powering the Beast on for the first time when I received it was an eye candy treat. The NUC Skull logo centred with underside LED lighting – all customizable of course.
The goodness inside also didn't disappoint.
32GBs of DDR4 RAM coupled with an array of Intel's i7 11th gen processors crunching the data at 3.20GHz (not overclocked).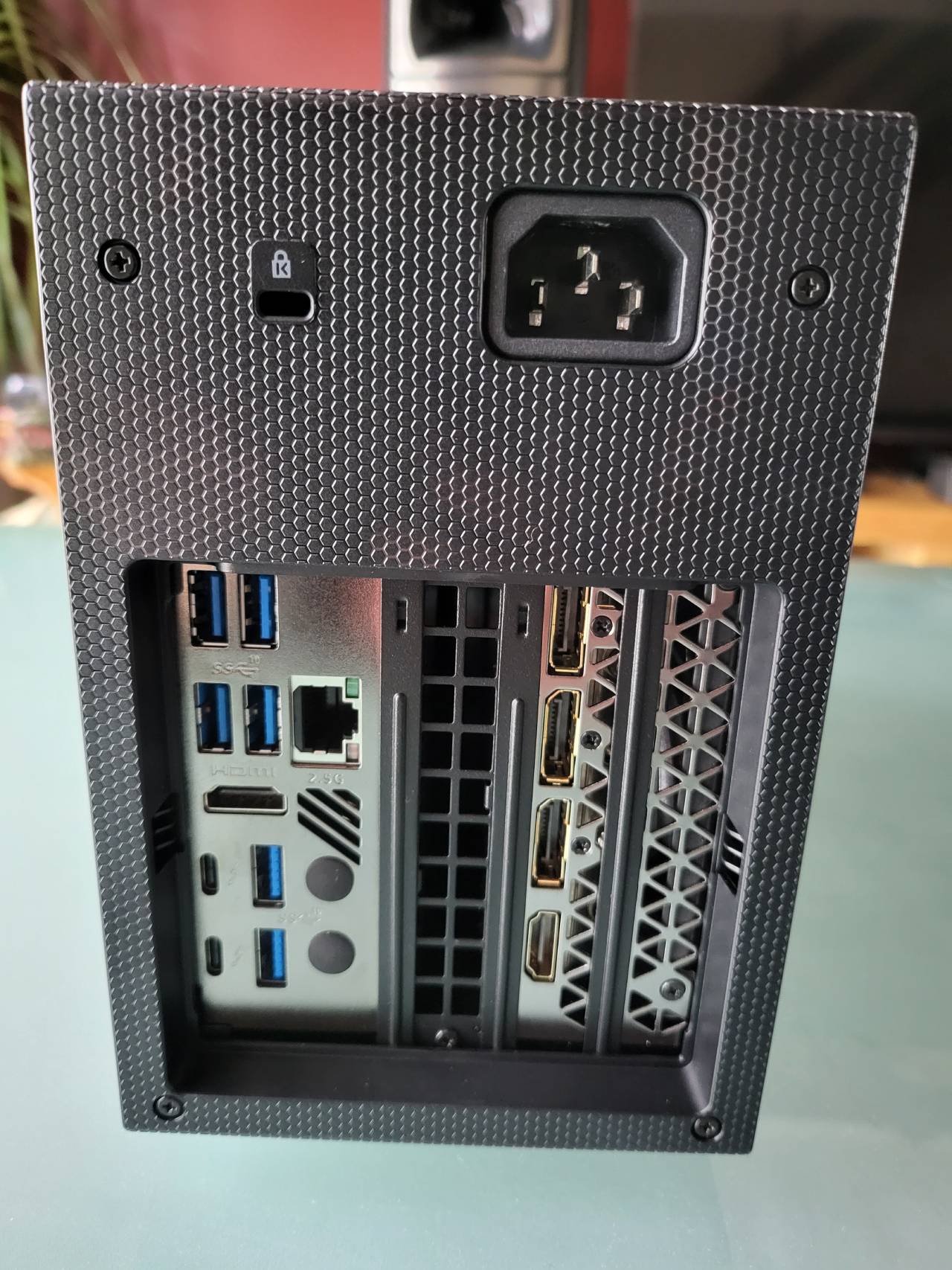 A Samsung 1TB SSD is your singular storage. Given that it is solely designed for gaming I actually expected to see at least an other additional SSD in there to really max your games storage.
Still the SSD that came preinstalled was top class.
Built by Playtech who also added included an NVIDIA GeForce 3070Ti dual port graphics card that has GDDR6X memory.
The NUC's are a kitset PC, pretty much like any PC. Having one of these does not limit you to what is installed hardware wise. You can add and swap out bits, but just be mindful of any warranties if you're going to do it yourself.
Needless to say the Intel Beast Canyon NUC was able to play anything. Call of Duty Vanguard, Forza Horizon 5, VR streaming and a current fav of mine Tiny Tina's Wonderland were flawless.
Nothing needed to be dulled down playing at full 60fps – even Sony's port to PC of God of War ran super smooth (this is usually a resource gobbler).
If you're also in to content creation, on the more professional and heavier side the Beast is going to render your 4-8K videos and 3D models in no time.
Small and mighty the Intel Beast Canyon NUC is its namesake – a Beast.
A powerful gaming PC that's not going to dominate your desk while you dominate the battlefield.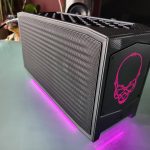 Intel Beast Canyon NUC Review