SteelSeries, KontrolFreek and Blizzard Entertainment has unveiled a new collection of limited-edition gaming gear that celebrates the fusion of the darkness of the original Diablo, progression elements of Diablo II, visceral combat of Diablo III, and vast overworld of Diablo IV.
With inspiration drawn from the Diablo universe, the limited-edition collection brings the world of Sanctuary to life through the award-winning Arctis Nova 7 Wireless Headset, Aerox 5 Wireless Gaming Mouse, QcK Heavy XXL Mousepad, SteelSeries Artisan Keycap, and KontrolFreek Performance Thumbsticks. As a bonus, players who purchase select items from the limited-edition collection will receive an exclusive in-game cosmetic item for Diablo IV.
First up is the Arctis Nova 7 Wireless | Diablo IV Edition.
Engineered with the Nova Acoustic System, featuring HiFi audio, supercharged by the Sonar Audio Software Suite, and delivering 360° Spatial Audio, the Nova 7 lets gamers hear the finite details that others don't.
Gamers can amplify the sounds of the expansive overworld and listen to two audio streams at once with simultaneous 2.4GHz and Bluetooth, easily swapping between PC, Mac, PlayStation, and Switch with USB-C. Stay in the action with a 38-hour battery and a fast charge function for six hours of use after just a 15-minute charge. Players will experience noise-free communications as AI algorithms guide the ClearCast Gen 2 mic to clean up both incoming and outgoing audio in team chat. The ComfortMax System delivers 4 points of adjustability and breathable AirWeave Memory Foam cushions for marathon sessions on any platform. The Arctis Nova 7 Diablo IV Edition includes an in-game item, specifically designed for the Diablo IV x SteelSeries collaboration.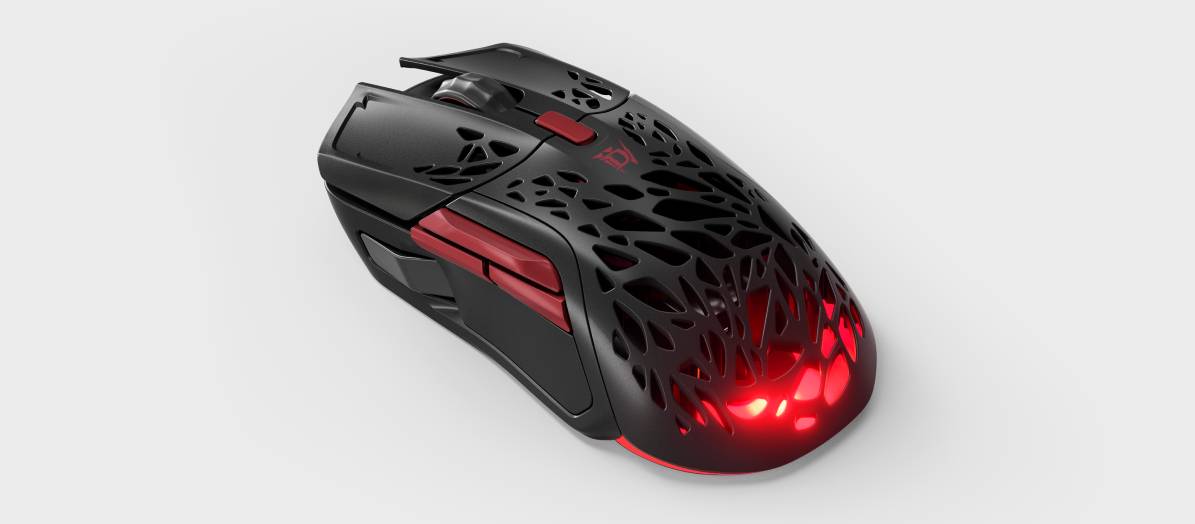 The Diablo IV Edition Aerox 5 Wireless Gaming Mouse is designed to help the most steadfast of heroes hold steady in the face of darkness and drive back the minions of Hell. Players can instantly access their library of skills with 9 programmable buttons and the TrueMove Air Sensor delivers unrivaled precision and accuracy. As the lightest multi-genre wireless mouse on the planet, it weighs in at 74g while providing up to 180 hours of battery life for marathon sessions. Using Quantum 2.0 Wireless and Bluetooth, gamers can play with untethered ultralight freedom on multiple devices while safeguarding against spills with AquaBarrier™ technology.
The Aerox 5 Wireless Diablo IV Edition includes an in-game item, specifically designed for the Diablo IV x SteelSeries collaboration.

The Diablo IV Edition QcK XXL Heavy Mousepad serves as a gateway to the world of Sanctuary.
The pinnacle of surface performance, innovation, and style, the QcK heavy mousepad has been engineered with exclusive micro-woven cloth for maximum control and optimized for low and high CPI tracking movements. and a 900 mm x 400 mm x 4 mm playing surface provides players with maximum control. An extra thick, non-slip rubber base eliminates unwanted movement.
SteelSeries gaming mousepads are engineered for all levels of play and are highly recommended by esports pros.
Customization is key, especially with a keyboard.
The stunning Diablo IV Edition SteelSeries Artisan keycap is inspired by the Diablo IV hell gate. Each individual key cap has been crafted into a mold, then cast and hand-painted with an embossed emblem depicting Diablo's demonic visage. Very limited, there are only 2,160 of these legendary items in the world.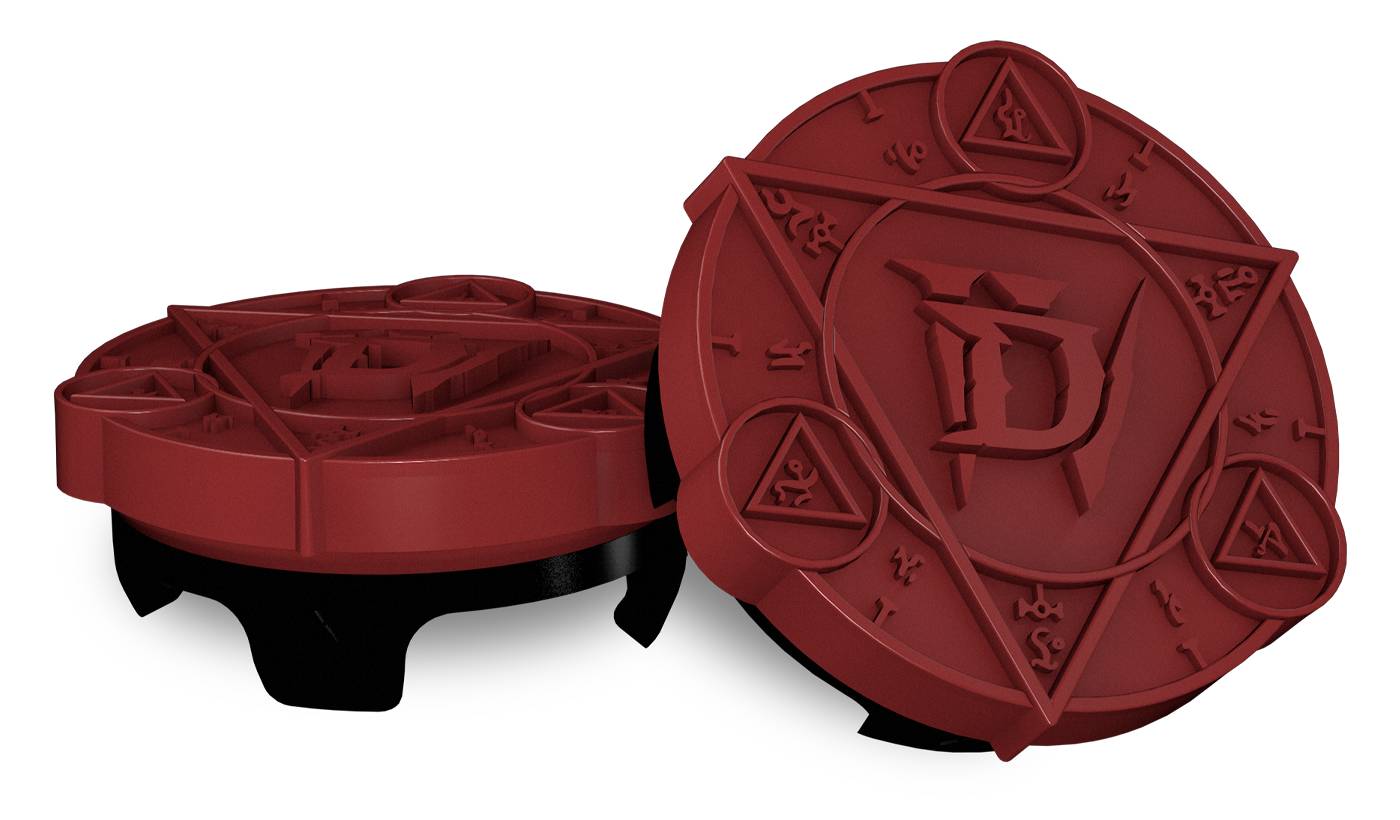 And lastly the Diablo IV Edition KontrolFreek Performance Thumbsticks feature an official laser-etched design and blood-red colorway that have been designed to help immerse players in the fight for the fate of the world.
A versatile low-rise profile provides players with more grip, and increases control, as they hack, slash, and cast to conquer the nightmarish dungeons and besieged towns of Sanctuary. Adding 5.5mm of height to original stock controller sticks for increased arc distance and precision, the low-rise Thumbstick reduces the amount of force required for movements, decreasing hand fatigue, improving accuracy, and enhancing overall control. (A special collector's edition set of Thumbsticks with a Heroes Cube case will be available on the launch day of Diablo IV and includes an in-game item, specifically designed for the Diablo IV x SteelSeries x KontrolFreek collaboration.)
As part of the Diablo IV x SteelSeries collaboration, Diablo's sound engineers have created an official EQ preset that allows players to take their in-game sound to another dimension utilizing the SteelSeries Sonar Audio Software Suite.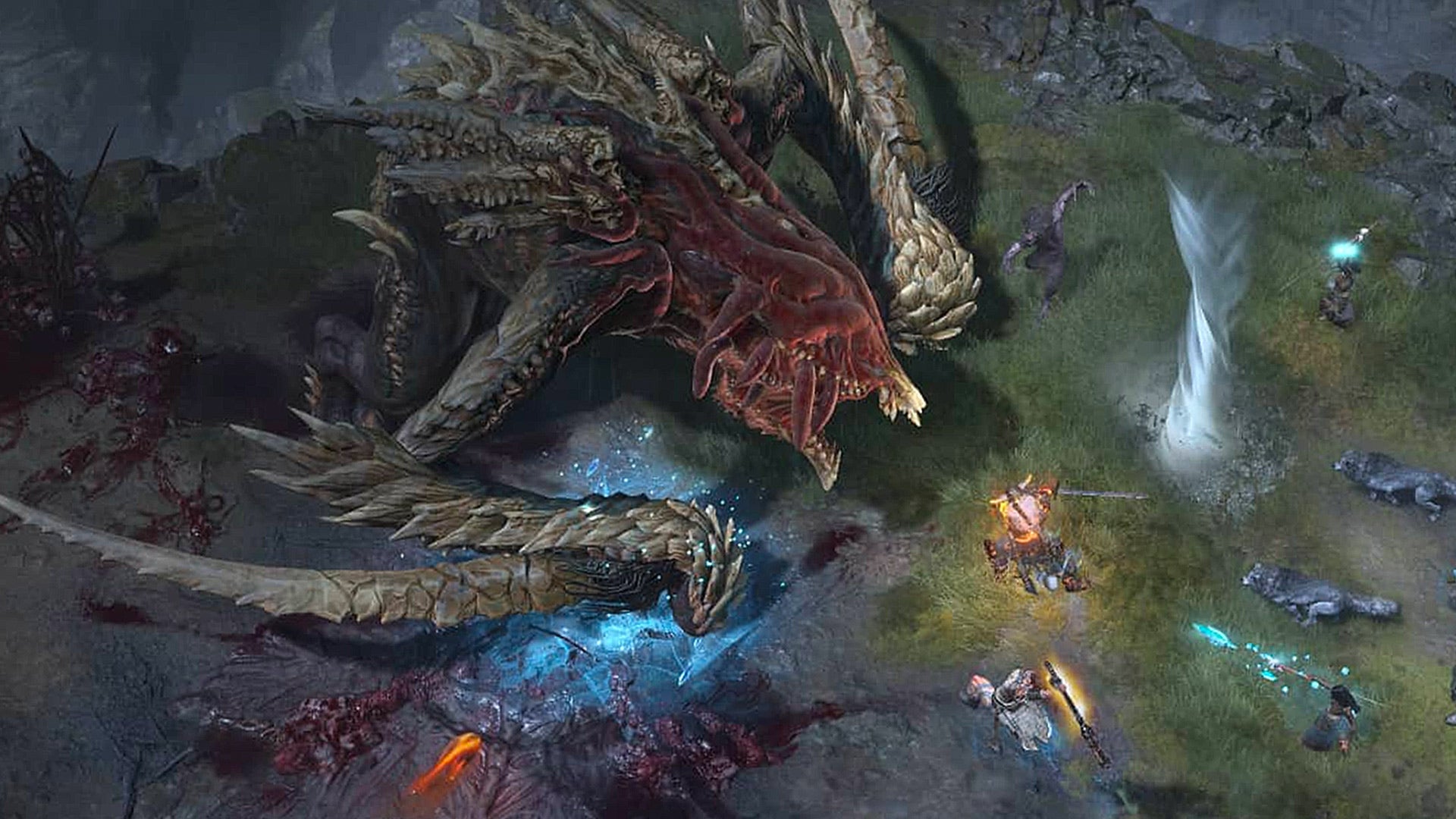 Sonar is industry-leading audio software that delivers powerful sound customization through the first pro-grade parametric EQ for gamers. Specifically designed to turbocharge any headset for gaming and provide a limitless ability to control sound across games, immersive spatial audio, team chat, and the microphone, Sonar allows gamers to adjust every individual frequency and hear the sounds that matter the most. Sonar is part of the SteelSeries GG software ecosystem that includes Moments, the free app that allows gamers to clip, edit, and share gaming highlights, and SteelSeries Engine, which powers its award-winning line of mice, keyboards, and headsets.
In Diablo IV, the demon Lilith and the angel Inarius united to create the world of Sanctuary in their desire to escape the Eternal Conflict between Heaven and Hell. But now, decades after the events of Diablo III: Reaper of Souls, they are bitter enemies who have resorted to war against each other with their respective followers. The lands of Sanctuary have become plagued with ceaseless demons, and only the most steadfast of heroes will be able to hold in the face of darkness. Players will enter the world with their choice of five classes—the shapeshifting Druids, agile Rogues, elemental Sorcerers, brutal Barbarians, and cunning Necromancers. As players grow in power, they can build their gameplay experience in directions that appeal to them, experimenting with skill trees to showcase complimenting spells and abilities.
The Diablo IV x SteelSeries x KontrolFreek collection is available now.