Blast those pixels and warp back to both 8BIT and 16BIT glory with the remastered Turrican Flashback on Nintendo Switch.
First released in 1990 for Commodore 64 then later in 1991 ported to other consoles of the day, the side scroll multi-tiered level Turrican sees you take on the role of a genetically engineered mech-like soldier called, well, Turrican.
After the colony of Alterra is all but lost due to a quake and the manmade Multiple Organism Unit Link, a powerful ecosystem generator, goes berserk and Turrican is sent out to save mankind. To save the Universe.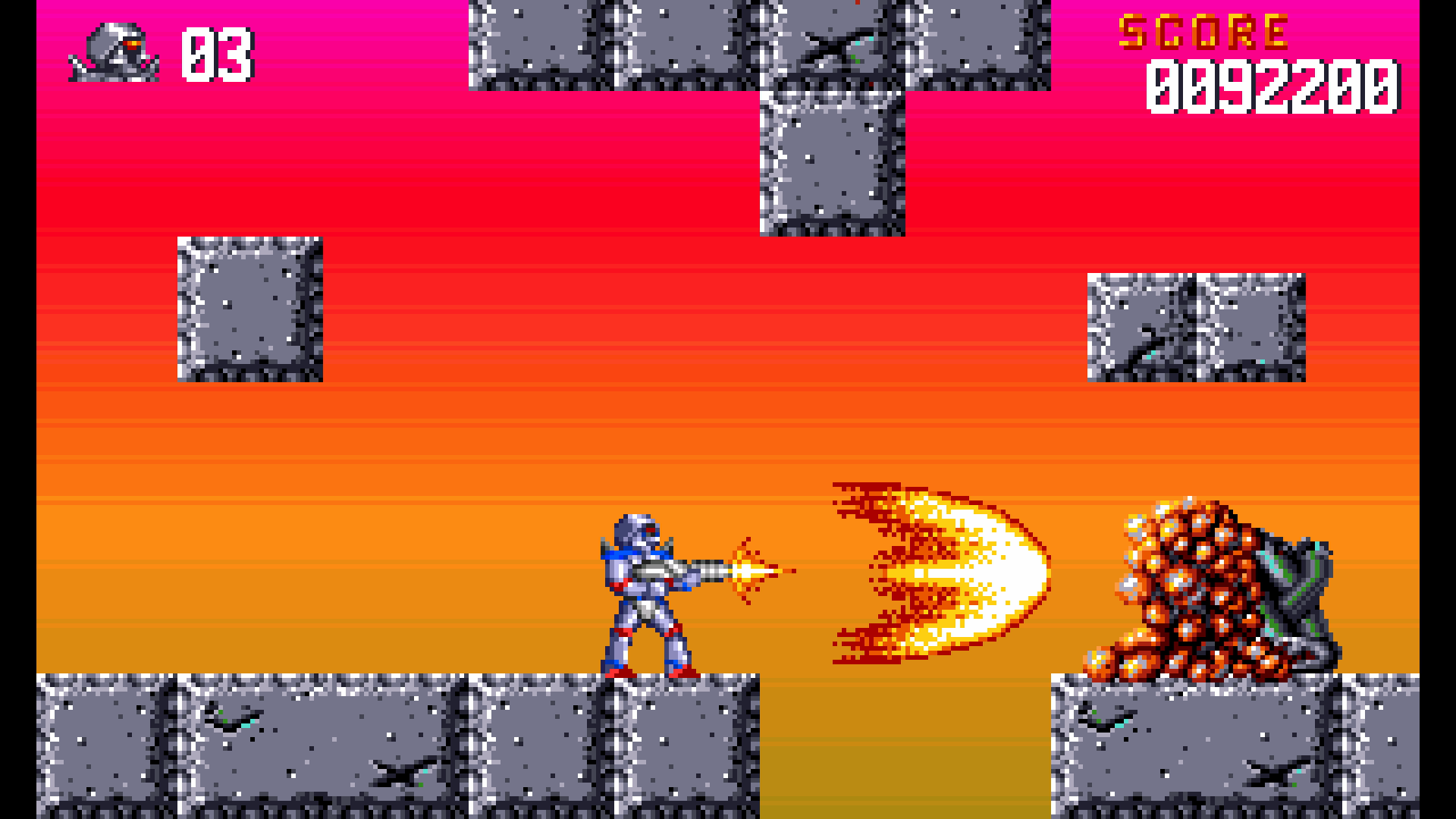 The mechanics of gameplay have been faithfully restored from the original cartridge version and are relatively simple.
Using either D-Pad buttons on the Switch Joycon, or the left joystick, Turrican has simplistic movement of left, right, up and down (crouch). Action buttons see you jump, shoot and there are a small but varied gun selection.
Easy to control for sure, but tricky to play.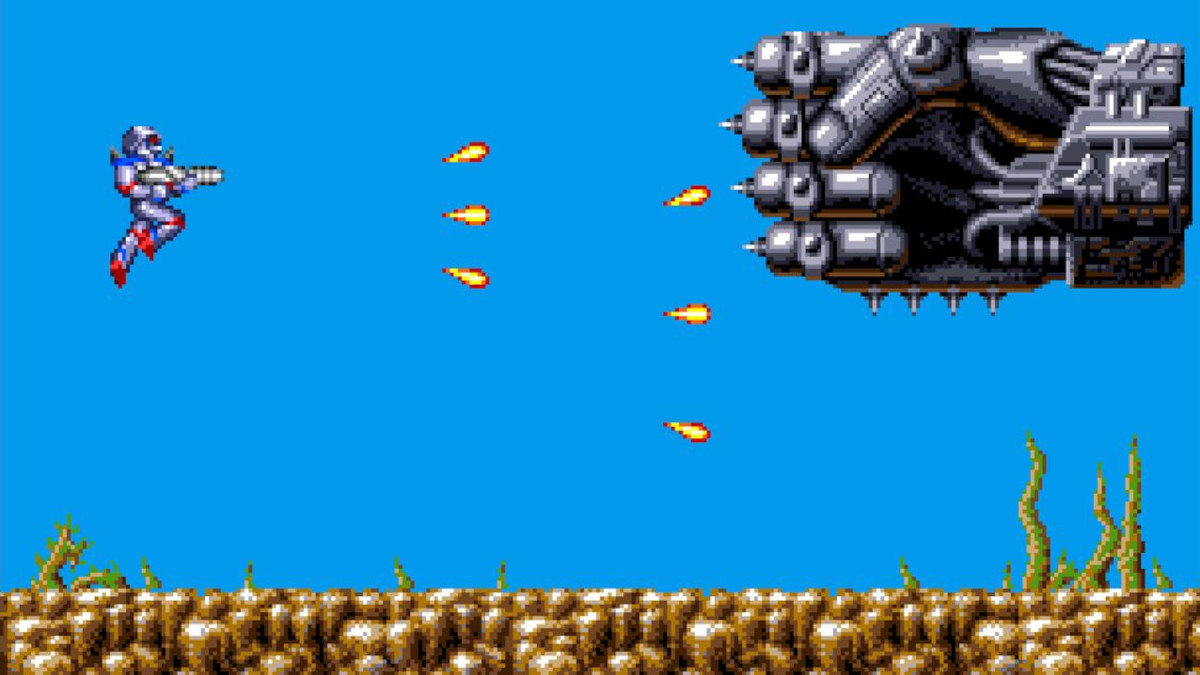 Turrican on first impression looks like a simple retro run and gun. It is and it's not.
Myself, who played the original back in the day thought 'yeah, I got this'. I didn't.
I was severely punished and re-learned to take my time through Levels. Be cautious and remember the woes of having only a few lives then permadeath.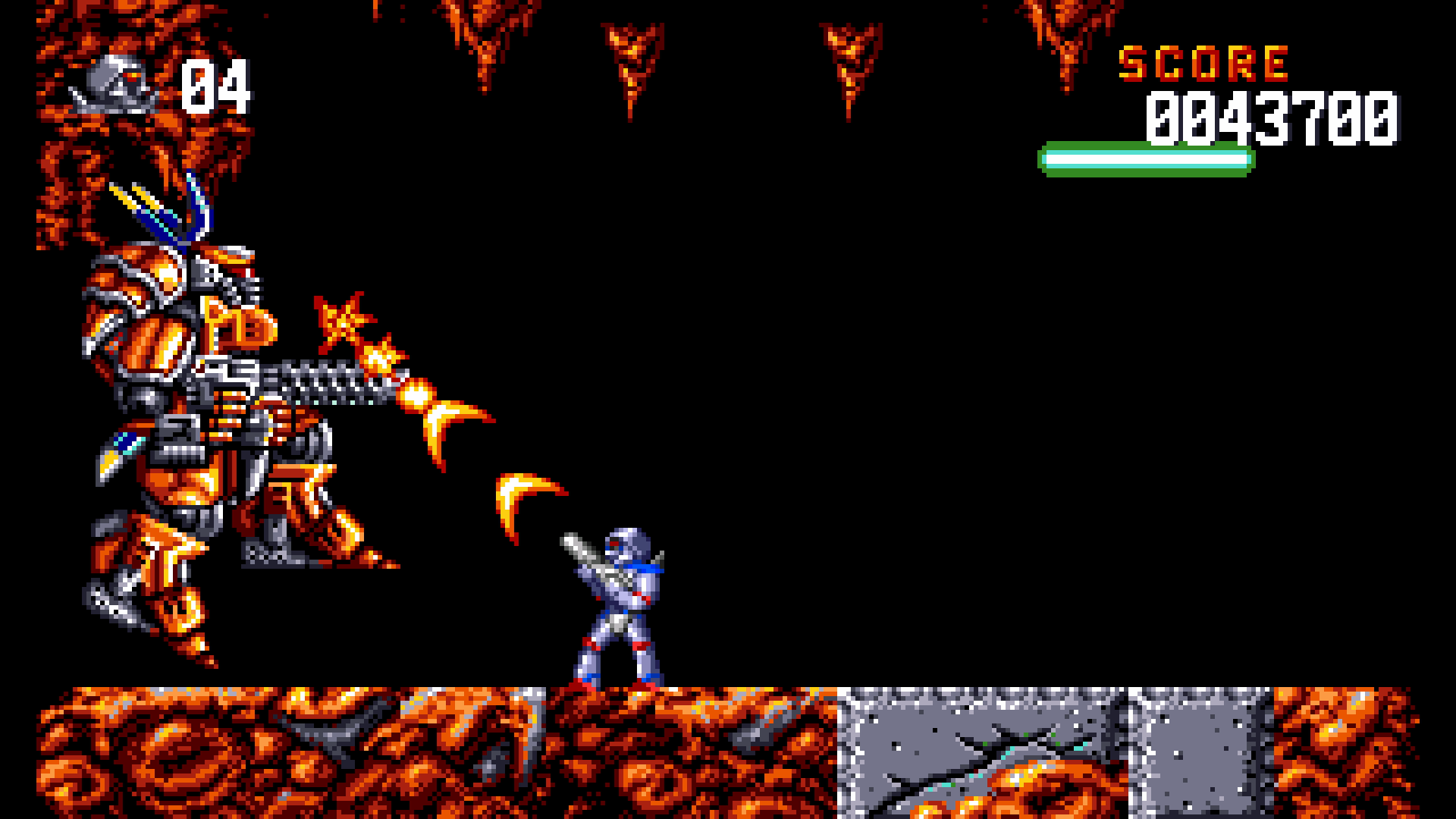 While there are difficulty settings – the standard mode proved to have enough challenge rather quickly in to play.
Levels are short with a Boss thrown in here and there. For longevity of Turrican Flashback, Factor 5 and Ratalaika Games have also included Turrican 2: The Final Fight and Turrican 3: Payment Day.
The entire trilogy features three uniquely intertwined stories and beefs up the gameplay from its predecessors.
A true legendary game back in the day that challenged SEGA and C64 gamers now offers up the same challenges to present day Switch players with an epic 16BIT synthesised soundtrack.
Turrican Flashback (Switch) Review
Game details
Released: January 2021
Rating: PG
Platforms reviewed: Nintendo Switch
Genre: Action
Developer: Factor 5, Ratalaika Games
Publisher: ININ Games, United Games Entertainment GmbH