Independent game studio Second Order, founded by former Ubisoft, RedLynx Studio veterans, today announced that their colorful clay physics-based puzzle adventure Claybook is coming this March (2019) to Nintendo Switch.
Utilizing custom "Clayfield" technology that creates true-to-life volumetric clay visuals and physics, Claybook challenges players' to solve brain-bending puzzles, create and share moldable landscapes, and uncover the squishy possibilities of this limitless clayground. 
"We're thrilled to bring Claybook to Nintendo's Switch platform, and give creative minds the world over a new venue for expressing themselves," said Sami Saarinen, CEO, and Co-Founder of Second Order. "Whether players prefer to create extraordinary levels with our extensive library of tools, or simply explore the depths of their problem-solving abilities on their journey through each chapter, we are confident that there will be something for everyone to enjoy."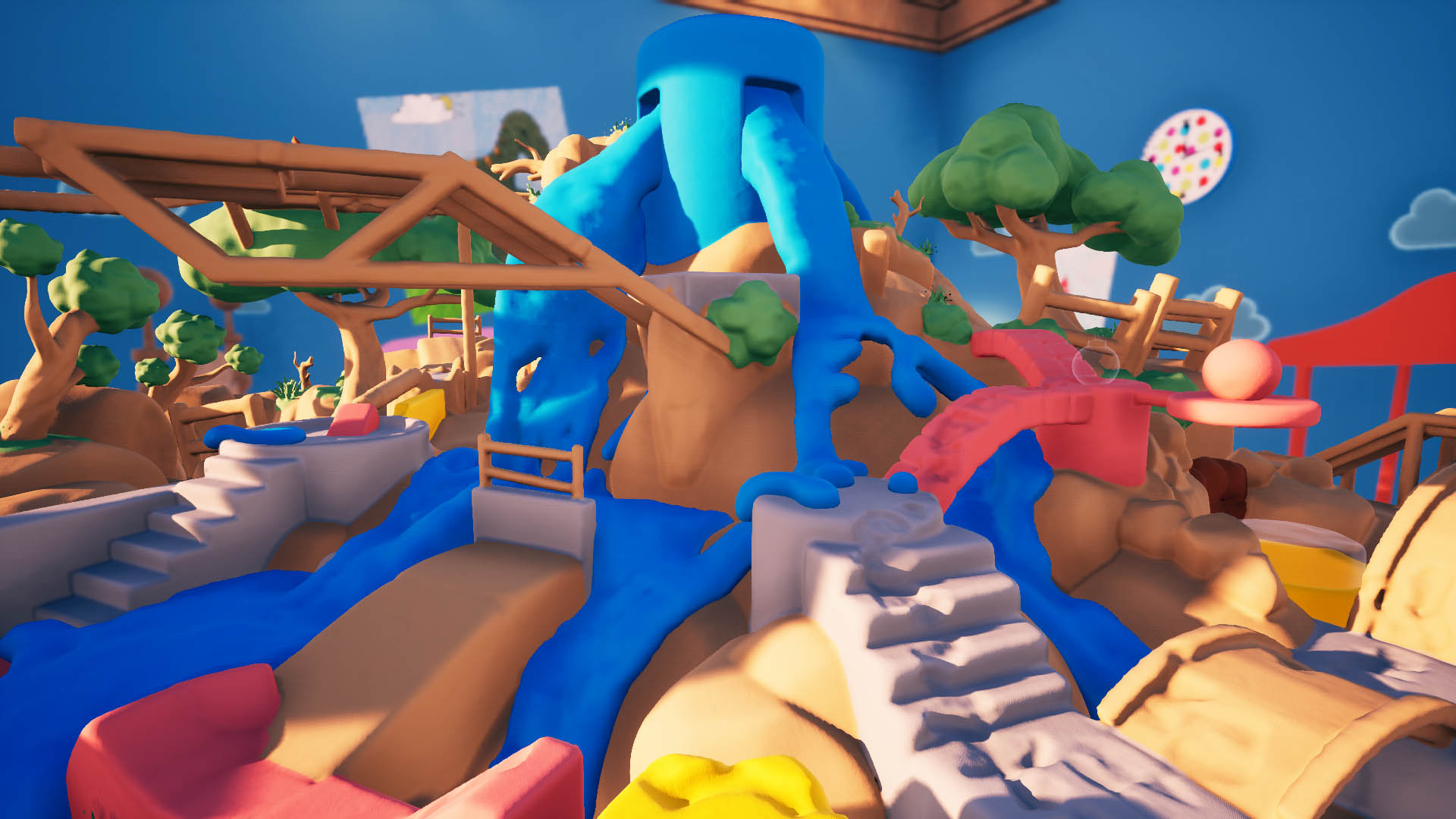 Enter a universe of wonder and explore the Claybook — a stage for all manner of clay creations. From the perspective of an imaginative child sitting in their room, bring your creativity to life by shaping and molding everything around you. Imaginative puzzles await in a fully dynamic and transformable environment organized into a series of magical chapters — each more challenging than the last, and suitable for players of any skill level.
Get your virtual hands dirty in Claybook as you balance over tricky obstacles and pathways, take control of the objects around you, carve out paths, or add more clay to strategically shape your surroundings, all in the fancifully themed settings that change with every action you make. Craft new and ingenious ways to solve each chapter faster and more efficiently than before to improve your star ranking at the end of the Level.