Australian indie group Mini Mansions unveil their brand new single Works Every Time and announce their new Works Every Time EP, due for release on September 28th 2018 via Fiction Records / Caroline Australia.
Works Every Time finds the band in their prime – open, honest, and full of real tangible emotion but counterbalancing those feelings with musically fun songs. The single is infectious, with dark cool sounds layered with zingy guitar work and Tyler Parkford's love-torn lyrical confessions. Although arguably a pop hit, Mini Mansions do not shy away from the melancholic toe-tapping grit that is their staple. Of the EP's title single,Tyler elaborates, "A lot of these lyrics are playing with the cliché of a love song," he explains."This is our Mini Mansions cliché."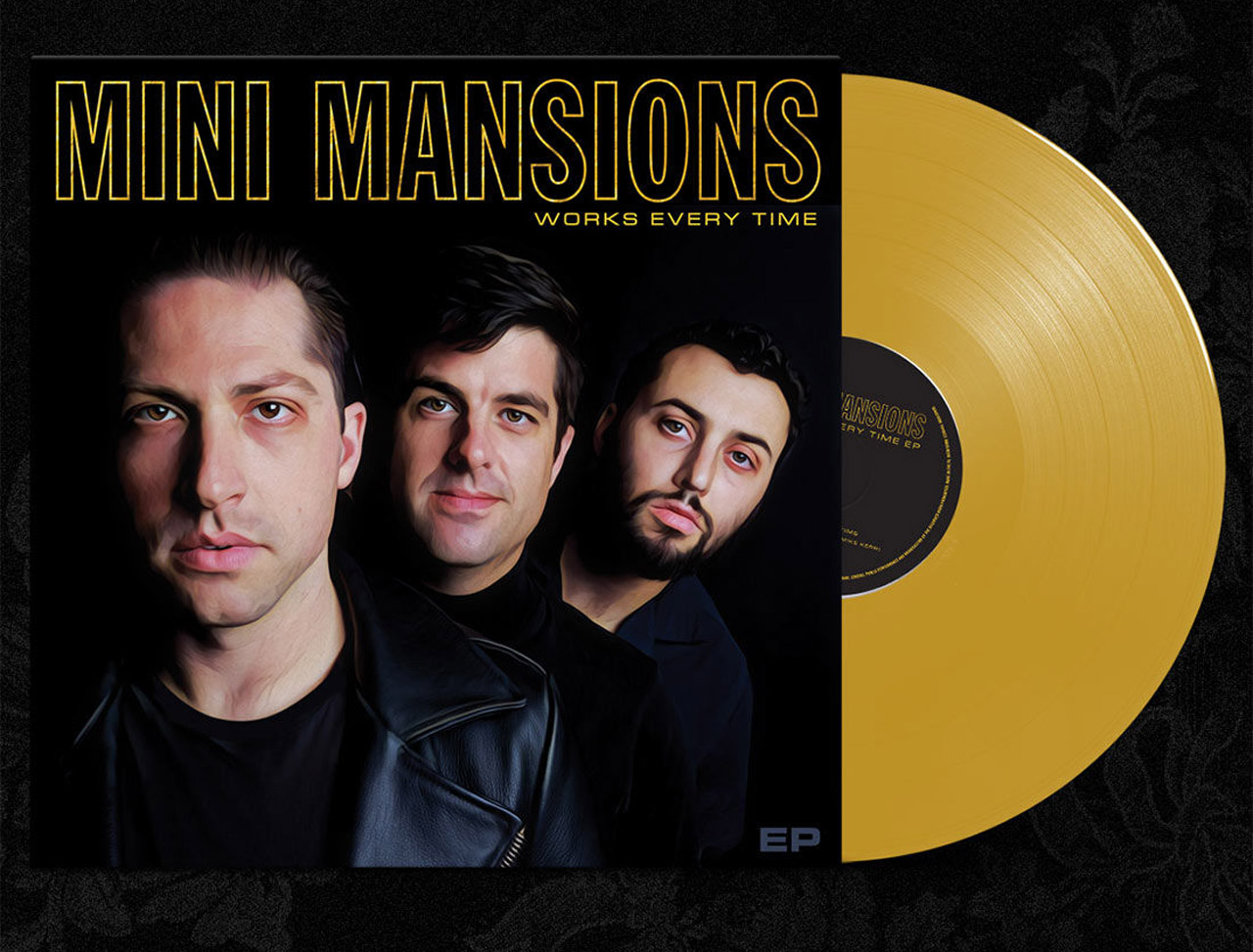 Following on from their critically acclaimed 2015 album 'The Great Pretenders', which saw the band tour with the likes of Tame Impala, Arctic Monkeys and Royal Blood, only now are the LA trio ready to unmask themselves more than ever before. Michael Shuman states on the new material "This is probably the most personal and vulnerable we've ever been."
The recording of the Works Every Time EP at Hollywood's Barefoot Recording Studios was co-produced by the band and Cian Riordan, who worked with them on their prior record, whilst Jon Theodore (Queens of the Stone Age) and Darren Weiss (Papa) tracked the drums. Dash Hutton (HAIM) will be playing live with the band.
Mini Mansions are singer and guitarist Michael Shuman (bassist of Queens of The Stone Age), bassist Zach Dawes (The Last Shadow Puppets) and singer and keyboardist Tyler Parkford.
[rns_reactions]