Laced Records once again teams up with Gearbox Software and 2K Games to bring the original soundtrack to the definitive looter-shooter, Borderlands, to vinyl.
The 2009 smash hit Borderlands blended first-person shooting with role-playing elements, fused single-player with multiplayer experiences, provided bazillions of guns to be looted, and told a comedic action-packed story through a radical hand-drawn art style. It also kept fans coming back with an extensive slate of DLC that consistently expanded the world and characters.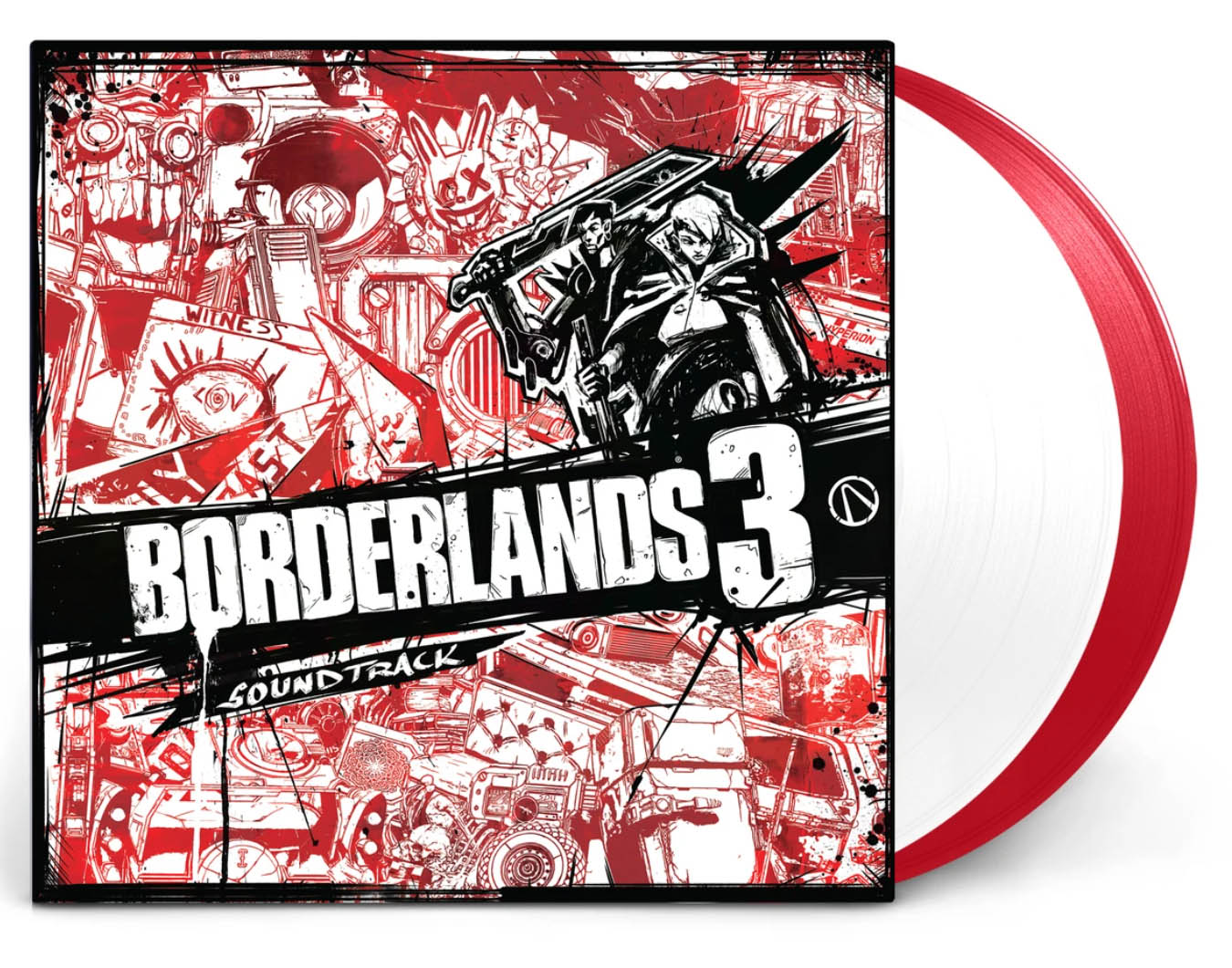 The richly talented composition team brought several different flavours to the game. Legendary composer Jesper Kyd (Assassin's Creed, Hitman) set the tone with dirty, dusty, percussion-heavy musical soundscapes flecked with Wild West guitars. Duo Sascha Dikiciyan & Cris Velasco (with credits including Quake 2 & 3, Unreal Tournament, Mass Effect 3, God of War 3, and Deus Ex: Mankind Divided) brought the filth and the danger to battle cues. Borderlands series stalwart Raison Varner contributed outlandish battle tracks and, alongside Tim Larkin (DOTA 2, Artifact), saw to some of the more atmospheric and ambient pieces.
Thirty tracks from the original soundtrack, including bonus tracks not before released on physical formats, have been specially remastered for vinyl and will be pressed onto 180g LPs. These will be housed in a wide spined gatefold sleeve.
Sleeve artwork was produced in collaboration with Gearbox Software's Borderlands art team.
The Borderlands (Original Soundtrack) double LP is available as a Limited Edition with pink discs, exclusive to the Laced Records store. Also available is the Standard Edition with traditional black discs.
Be a supporter of STG
Everyone that works on STG is a volunteer. If you like the site and it's contents please think about donating. Even a small amount helps keep the servers running.