Today, German music duo BUNT. release their new infectious track, "Lucky Day" (with BEGINNERS).
The euphoric anthem continues to showcase the duo's eclectic, genre-defying musical style and follows their latest release, "Cuba (Tiene Sabor)" featuring Cuban music icon Omara Portuondo of Buena Vista Social Club. The songs mark the start of a new era for BUNT. as they gear up for the release of their new EP, due this Fall via Geffen Records.
 
Hailing from Stuttgart, Germany, BUNT. is comprised of longtime friends Nico Crispin and Levi Wijk. The multi-instrumentalists have garnered over 50 million worldwide streams to date and have been praised by Rolling Stone as one of the "10 New Artists You Need to Know."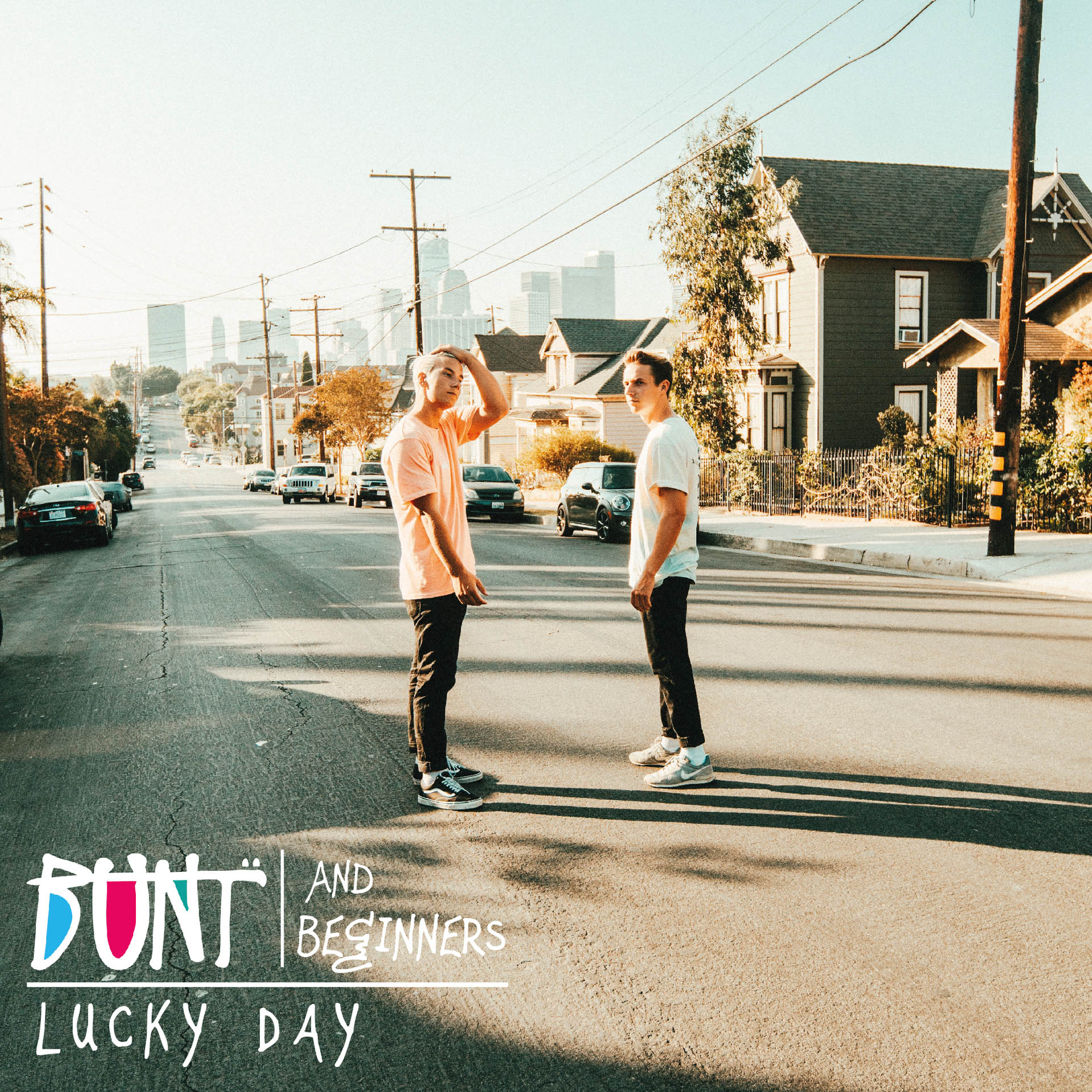 Every song from German duo BUNT. is a bold and dizzying explosion of sounds, both intricately layered and impossibly vibrant. True to their name—a word that means colorful in their native language—the music of multi-instrumentalists Nico Crispin and Levi Wijk embodies an entire spectrum of mood and texture and style and tone. Hailing from Stuttgart, Germany, Nico and Levi first immersed themselves in making music as high school classmates. The two started working on their own productions at age 16, mining inspiration from acts like Swedish House Mafia. But once they'd honed their skills, Nico and Levi felt compelled to get much more inventive with their sound design.
 
Later signing with Geffen Records, BUNT. made their label debut in early 2019 with "Oh My Other"—a sweetly lilting track threaded with whistled melodies, stomping rhythms, and high-powered acoustic strumming. No matter what genre they're exploring, BUNT. aim for a certain free-spirited energy in their music, an element elegantly captured in their artwork and visuals.
[rns_reactions]