After building overwhelming anticipation and delivering a number one hit single, GRAMMY nominated multi platinum powerhouse trio, Jonas Brothers, release their highly anticipated fifth full-length album, Happiness Begins, today.
Happiness Begins marks the return of Jonas Brothers following a six-year hiatus. Inspired by events captured in their newly released documentary Chasing Happiness, available now exclusively via Amazon Prime Video, the album features the band's history-making comeback single, "Sucker."
Upon release "Sucker" debuted at #1 on the Billboard Hot 100 and reached #1 on the ARIA singles chart, marking the first #1 for the band and the first #1 debut from a group this century. In Australia, the track also hit #1 on Spotify, Apple and was #1 on the Australian airplay chart. Recently ranked #1 on Billboard's critic's picks list of the "50 Best Songs of 2019", rapidly ascending to #1 on the Billboard Pop Songs chart for the last 7 weeks – the most for any song this year – with the band's follow up single "Cool" climbing closely behind.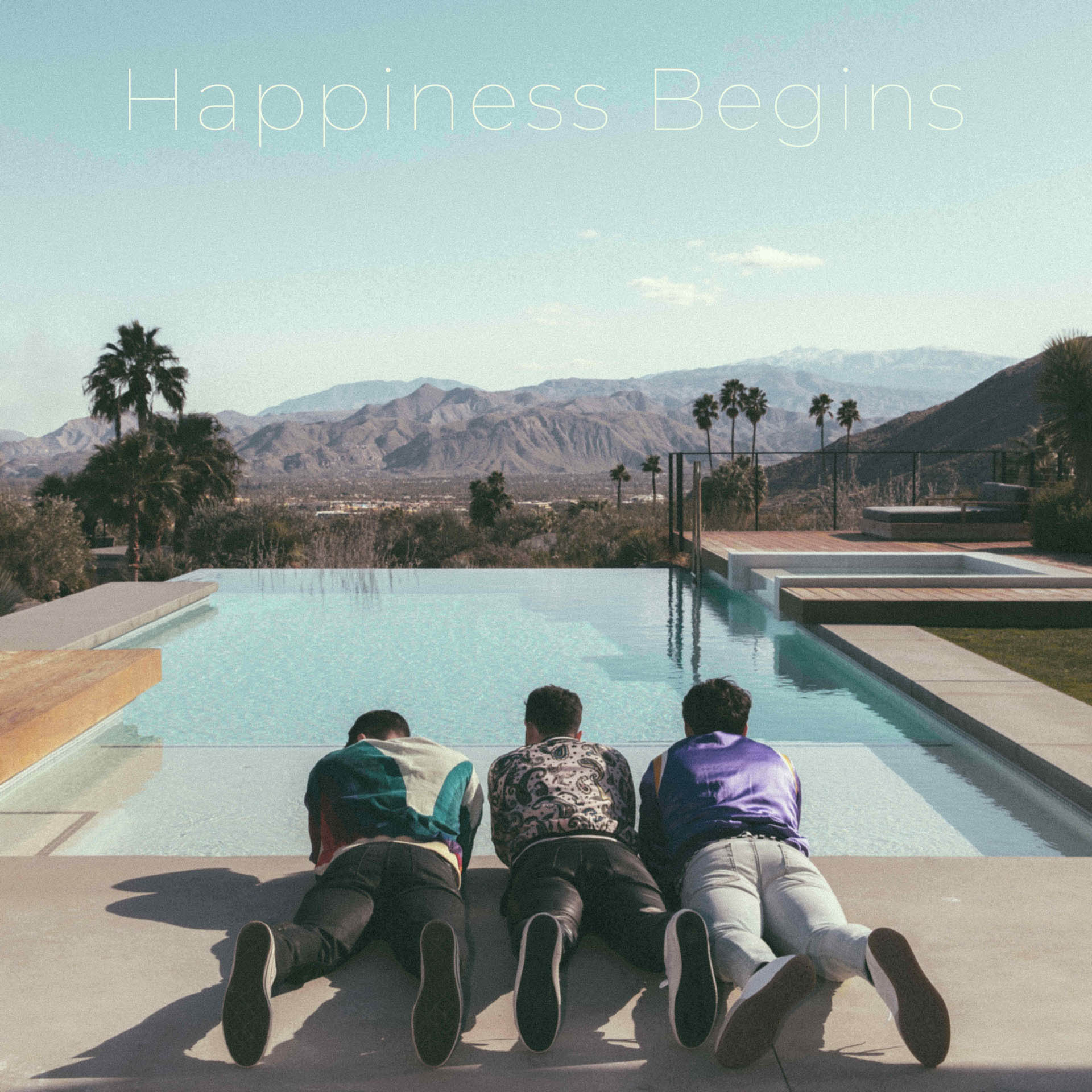 Produced by GRAMMY Award-winning songwriter, producer, and lead singer of the multi-platinum band OneRepublic, Ryan Tedder, with additional production from Shellback on "Only Human" and Greg Kurstin on "I Believe" and "Every Single Time", the music captures the band's new sound and turns the page on a new Jonas Brothers era.
"For us this album is a culmination of the last ten years and our story as brothers. We are so excited this album is officially out! We can't wait for you to finally hear it and to perform it in front of all our fans around the world!
PS – We've been to the year 3000. Not much has changed but they live underwater."
In partnership with Amazon Studios, Philymack, and Federal Films (a division of Republic Records) the group's official documentary Chasing Happiness premiered to rave reviews this week, bringing fans together closer than ever.
Available exclusively via Amazon Prime Video, the documentary follows the band from their earliest days through stratospheric success, disbanding, and ultimately reuniting for the comeback we've all been waiting for.
With Jonas Brothers back, Happiness has begun.
[rns_reactions]