There are just 10 days to go until Fist Full of Rock – featuring the ultimate line-up in Australian hard rock, The Angels, Baby Animals, Rose Tattoo and The Poor.
The Angels are one of Australia's most loved rock bands.  Formed by John and Rick Brewster in Adelaide, they have been on the road consistently since 1974 and this year celebrate the 45th anniversary of their debut single Am I Ever Gonna See Your Face Again, a song that's now an indelible part of Australian culture. Their catalogue includes thirteen studio albums, eight Top 10 albums, 17 Top 40 singles and further iconic songs such as No Secrets, Take A Long Line, Shadow Boxer, Marseilles, Comin' Down, After The Rain, Face The Day, Fashion and Fame, Let The Night Roll On, We Gotta Get Out Of This Place, Mr Damage and many more.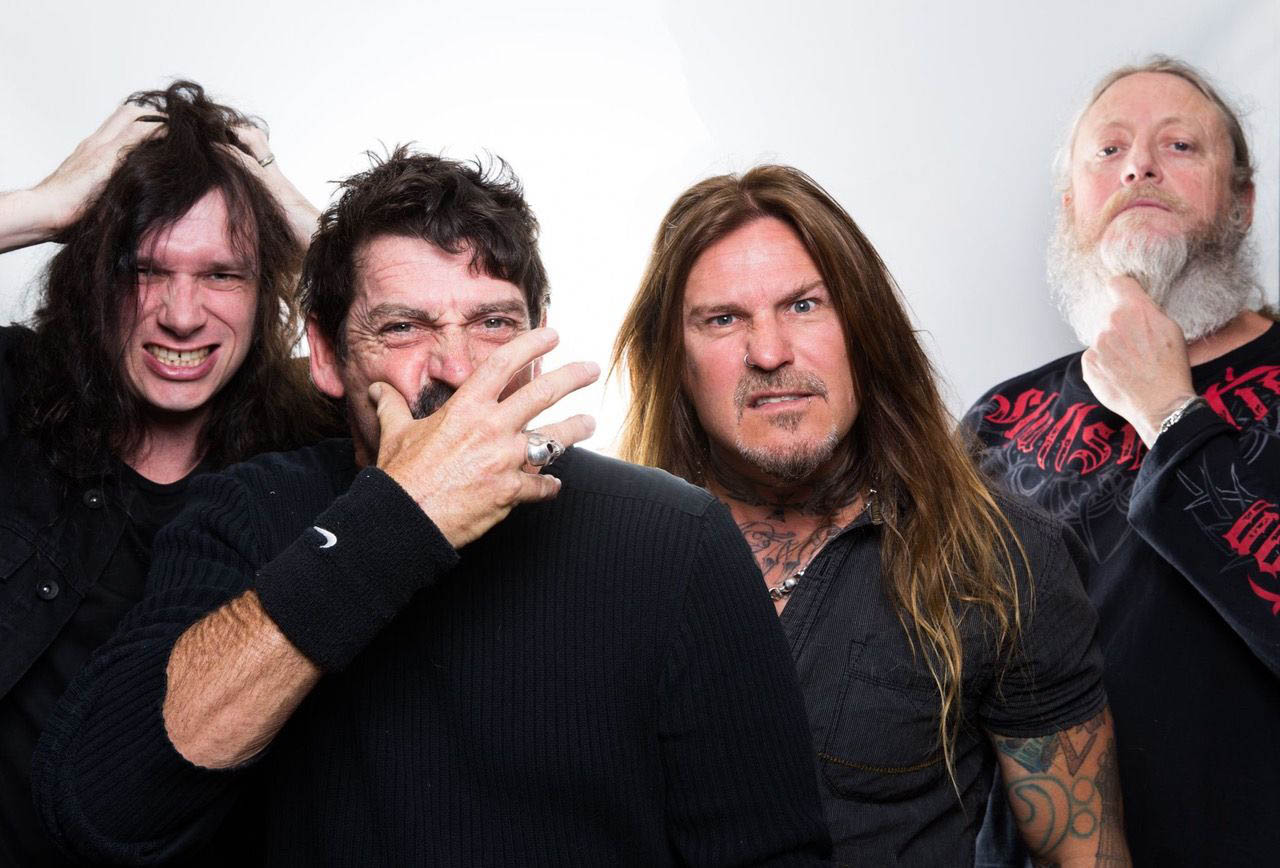 Baby Animals burst onto the scene in 1991 with their self-titled debut album. The band was touring with Van Halen in the US when they heard the album had topped the charts, 'Baby Animals' spending six weeks at number one in Australia and keeping Nirvana's 'Nevermind' out of top spot. The album went eight times platinum and won three ARIA Awards – Best Album, Best Debut Album and Best Debut Single. It was also declared one of the Top 25 albums of 1992 in UK rock bible Kerrang!, and Baby Animals performed 'Painless' on Late Night With David Letterman. Baby Animals later appeared in The 100 Best Australian Albums, and Suze DeMarchi was also featured in the book Rock Chicks, The Hottest Female Rockers from the 1960s to Now. "Baby Animals was like a breath of fresh air," the book stated, "a hard-rocking band fronted by a guitar-wielding, tattooed temptress who could rock with the best of them."
Rose Tattoo, true rock and roll outlaws, rumbled into existence in late 1976 with a New Year's Eve debut at Sydney's legendary Bondi Lifesaver. The band was the vision of Pete Wells, his master plan embellished by bassist Ian Rilen. With Wells on slide guitar and Rilen on bass, Angry Anderson was recruited along with rhythm guitarist Mick Cocks and drummer Dallas "Digger" Royal and they set about destroying eardrums and venues across Australia. With the departure of Rilen in August 1977, Geordie Leach stepped in and the band's classic self-titled debut album, produced by Vanda and Young, was released in late 1978 with the killer singles, Bad Boy for Love, Rock n' Roll Outlaw and One of the Boys.
The Poor, fresh off playing to full houses across UK and Europe, are ready to showcase their new music, including singles Cry Out and Payback's A Bitch.  They kicked off back in 1986 as The Poor Boys, hailing from Darwin. On 13 June 1994 they released debut album, Who Cares, which peaked at No. 3 on the ARIA Albums Chart. The lead single, "More Wine Waiter Please" reached No. 30 on Billboard's Hot Mainstream Rock Tracks chart and was a top ten hit in Australia. The Poor disbanded in 2000 but reformed in 2008 and issued two further albums, Round 1 (October 2009) and Round 2 (October 2010).
Fist full of Rock will be on the 2nd of september 2022 at the Enmore Theatre, Sydney, Australia.
Be a supporter of STG