Fresh off the success of the original, legendary producers Carl Cox and Fatboy Slim enlist BBC Radio 1's beloved LF SYSTEM for a remix of their mind-bending single Speed Trials on Acid Ft. Dan Diamond via BMG.
With the original already landing huge acclaim from Spotify including a cover for New Music Friday Cratediggers, BBC Radio 1 backing from Pete Tong, plus press praise from Forbes, DJ Mag, Billboard and Mixmag, the remix is only set to add further fuel to the fiery Speed Trials On Acid trajectory.
Adding their own unique disco flourish and buttery piano grooves to the deliciously mind-warping Speed Trials on Acid, LF SYSTEM provides an irreplicable gem of a remix that retains the full-throttle quality of the original.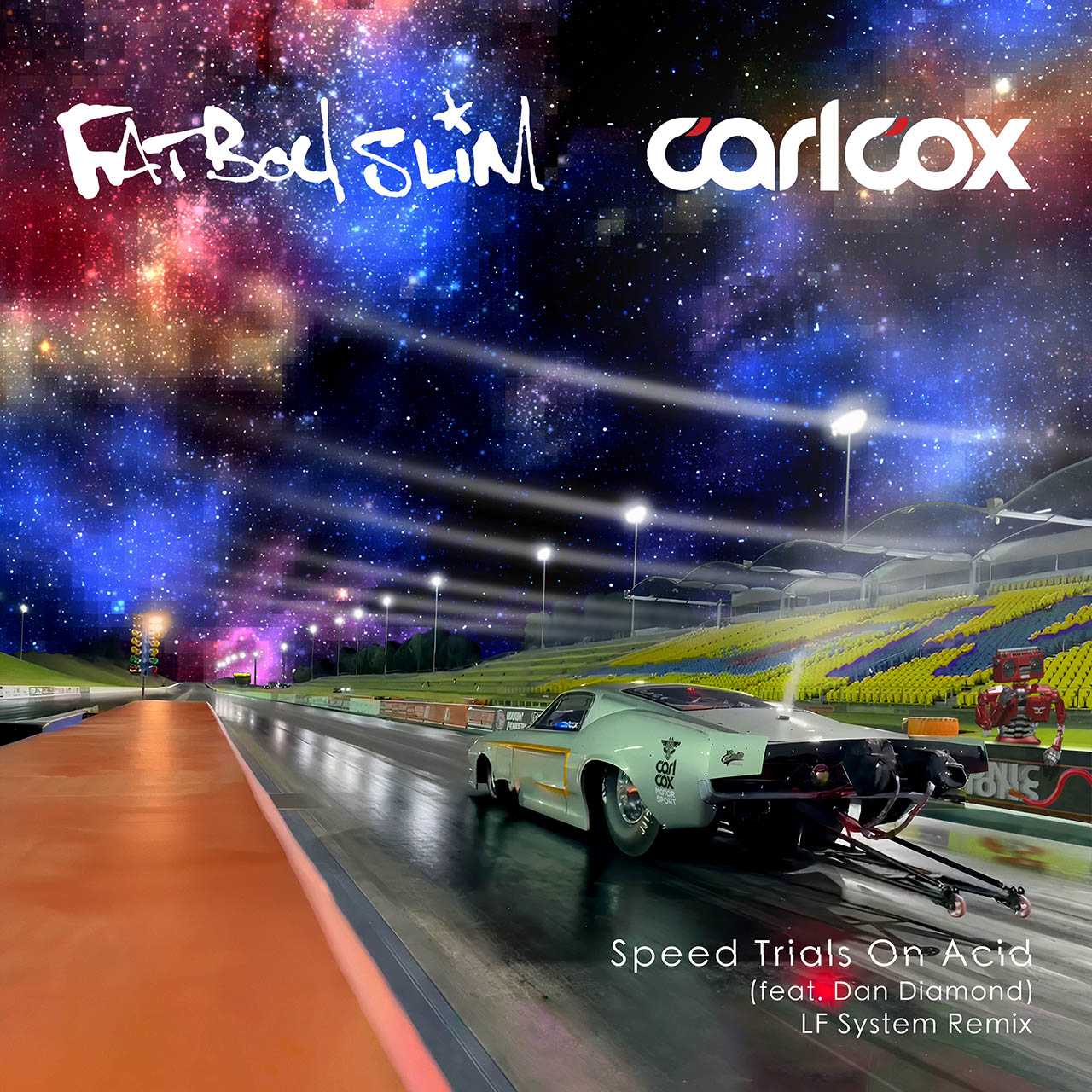 From learning how to DJ at 10 years old to collecting over 76 nominations and 26 wins for competitive dance music awards, acid house kingpin Carl Cox is still embellishing in a 30-year career of full-throttle dance floor hits. With an impending album on the way, as well as a busy summer full of shows – including his residency at Ibiza's DC-10 – the Fatboy Slim reimagining of Carl's Speed Trials on Acid was the first single to drop from the hotly anticipated LP via BMG.
Since meeting at Edinburgh's legendary FLY club in 2019, where they'll be playing a Boiler Room set this weekend, LF SYSTEM's accolades have been endless in their short time on the circuit.
From a Danny Howard BBC Radio 1 Future Fire Artists of 2021 to landing Clara Amfo's Hottest Record for their recent release Afraid to Feel, it's no surprise the duo' after-hours heaters have attracted releases via major label Warner Records, and seen additions on UK House Music, Altar, and The Dance Tent.
With remixes under their belt for nightlife queen, Jodie Harsh, SUB-X and more, LF SYSTEM add to their catalogue with the help of the two of the most influential names in dance music. This rework will no doubt be stunning on sound systems this summer.
Carl Cox & Fatboy Slim – Speed Trials on Acid ft. Dan Diamond (LF SYSTEM Remix) is out now via BMG .
Be a supporter of STG