"But stay woke.  Niggas creepin.  They 'gon find you, 'gon catch you sleepin.  Now stay woke.  Niggas creepin…now don't you close your eyes."
I don't think it's any coincidence that the start of our protagonist's story begins with the track "Redbone" from the album "Awaken, My Love!"by Childish Gambino.  These days, the term "Redbone" widely means two different things:
A slang term for a light-skinned African American of mixed Caucasian heritage.
An American breed of hound dog, used for hunting Racoons, known as the "Redbone Coonhound".
Yes.  Let that confront you for a minute.  This superb film will confront you for an hour and forty four minutes.  For those of you who have already experienced "Get Out", let those two definitions sink in, listen closely to the Redbone lyrics and think about the film and it's themes, as well as post-Obama America, white liberalism and the #BlackLivesMatter movement.  I left the film speechless and I reflected on it for weeks, unsure of how tackle reviewing a masterpiece with the justice it deserves, without spoiling it.  The less you know about the events in the film, the better, and "impactful" is the word that comes to mind when asked to describe it.  It is in all ways a powerful social and political statement.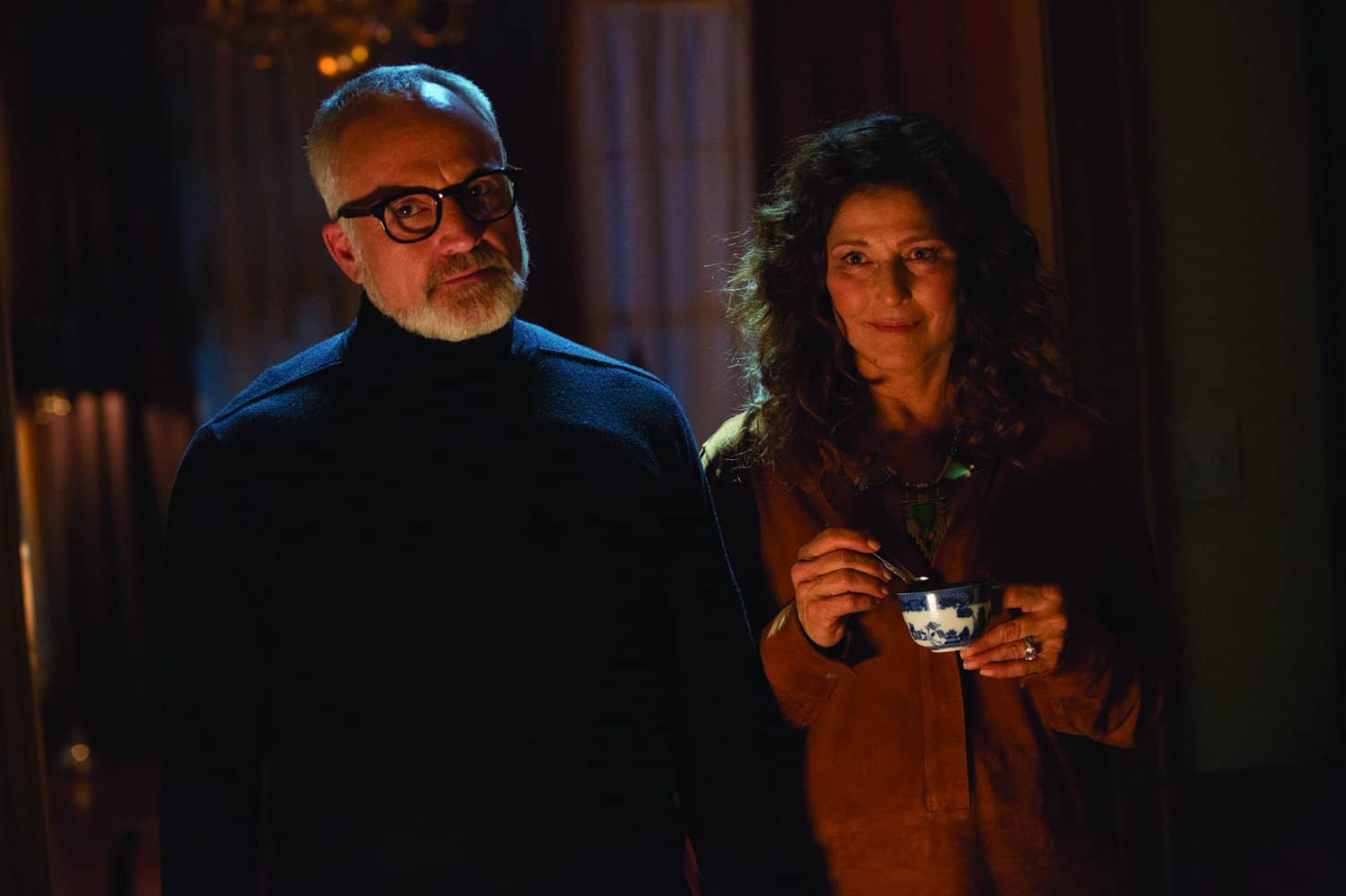 It's very rare to come across such a skilfully woven psychological horror from a first time director, especially one that is centered on all forms of racism and tackles such sensitive themes with utter finesse.  It is a film that you could write an entire thesis on due to it's multi-layered themes, imagery and relevancy in today's American society.   You don't have to be African American to identify and connect with the racial overtones, but a knowledge of America's history of slavery, civil rights movements and current political climate will add to your experience exponentially.
Our protagonist is Chris Washington (portrayed brilliantly by Brit actor Daniel Kaluuya) who is an African American photographer that shoots photos in black and white.  He is dating Rose Armitage (an outstanding performance by Girls actor Allison Williams) who is from an upper class Caucasian family, and they are on their way to meet her "open minded" liberal parents and brother for the first time at their sprawling country mansion estate.  Chris is naturally more nervous than one normally would be in that situation, as Rose hasn't told her parents that he is black.  His best friend Rodney (played superbly by stand up comedian Lil Rel Howery) is suspicious of the whole situation, but provides comic relief and a sense of lightness throughout the film, balancing the dark tension-heavy atmosphere perfectly.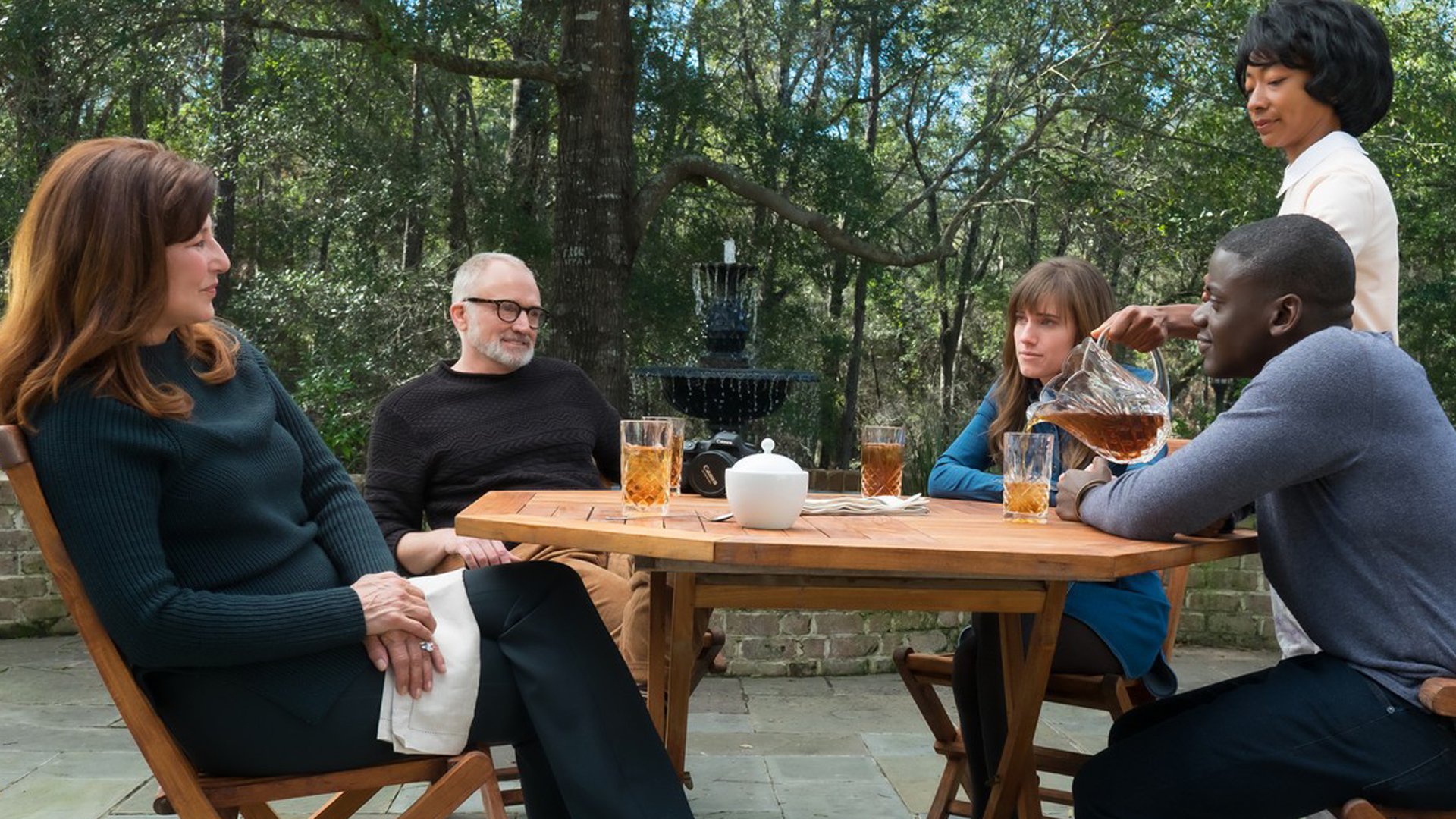 You quickly get immersed into the story and the suspense and psychological screwing kicks in fast.  When the couple arrive at Rose's parent's estate, Chris notices her family's servants: a groundsman named Walter and maid named Georgina who are both black.  Each have an inexplicable zombie-like vacancy in their eyes and their behaviour is strange and almost robotic.  Chris tries to connect with them using black colloquial speech, but they respond as if they are reading a script and their eyes belie their words and actions.  Their presence hearken back to America's slavery days, in terms of the behavioural differences between slaves who worked the fields, as opposed to slaves who worked in the big house.  Actors Betty Gabriel and Marcus Henderson's portrayal of the servants can't be faulted.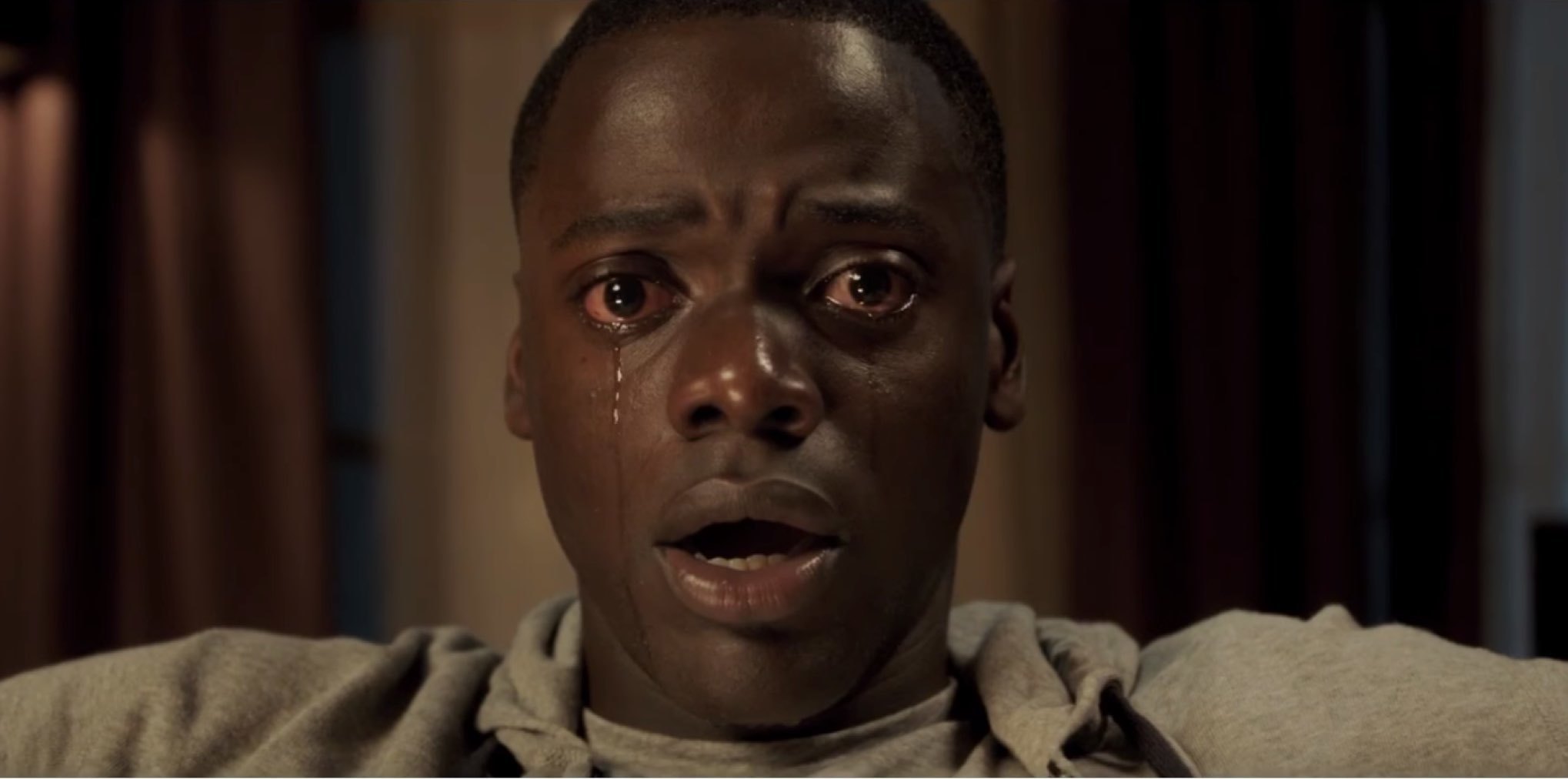 Rose's Obama-supporter parents welcome him lovingly with open arms, but things just seem off.  I don't want to reveal any more than that as it would impact on your own experience and could potentially spoil it, but I will say that this is one of the best films I've seen in any genre, and the genius of Get Out lies in Jordan Peele's command of subliminal messages, imagery, scenery and sound to build depth of atmosphere.  It's the almost imperceptible things that strike hardest and you have to have your eyes, ears and mind open while watching this film to get it.  In slang terms, you have to "stay woke".    Throughout the film I felt like I was slowly being strangled, like a noose was tightening
around my neck as the movie progressed, and I had to bite back the fight or flight instinct that feeling evoked.
The casting and acting in this film is just superb, and everyone who was cast (even the minor characters and extras) play their role with such authenticity that I forgot that they were actors and got lost in their characters.  Each give an astoundingly nuanced performance to match the subtle brilliance of the script.
Every.  Single.  One.
It is more than just a film and I've come to the conclusion that, outside of a thesis, there is nothing that I can write that will do this film justice.  You have to experience it.  I want to watch it again and again to pick up what I may have missed on my previous viewings, whether it's a well-placed set piece in the background or a certain look in one of the actor's eyes or an interaction between characters that have a deeper meaning… it's one of those films that is so layered that you could watch it again and find something new.  It's no wonder there are chat rooms and forums and web pages and YouTube videos all dedicated to discussing and deciphering the scenes and themes of Get Out.  It is genius.
Hats off to Jordan Peele.  Man.  What an incredible directorial debut. Now go book your tickets.
Final Verdict
Year: 2017
Rating: R16
Running Time: 104 MIN
Genre: Horror, Comedy
Director: Jordan Peele
Starring: Daniel Kaluuya, Allison Williams, Bradley Whitford, Caleb Landry Jones, Stephen Root, Catherine Keener
Production Studio: Blumhouse Productions, QC Entertainment, Monkeypaw Productions
Distributor: Universal Pictures
The following two tabs change content below.