Do you ever wonder what your pets get up to when you're away?
The Secret Life of Pets is an animated film that gives us a fictional insight into the thoughts and lives of domestic pets. With a voice cast including comedians Louis C.K and Kevin Hart, this animated feature is one that will leave both adults and children giggling the whole way through.
The film follows Max (Louis C.K), an overtly spoilt dog who lives the perfect life with his owner Katie in New York City and is surrounded by his good friends consisting of a few other dogs, a cat and a bird. Things are going well for Max until Katie brings home another dog, Duke (Eric Stonestreet). Jealous and refusing to share Katie's love, Max devices a plan to make himself out to be the alpha dog and keep Duke under his paw. This doesn't go down too well for Duke, which results in the pair going through the incredible journey of being lost on the other side of New York, chased by a horde of crazy animals led by a deranged bunny named Snowball (Kevin Hart), and learning more about each other in the process. Of course, throughout this adventure, Max's loyal friends, including Gidget, a cute little dog with a huge crush on him, travel through hell and high water to rescue him and bring him home.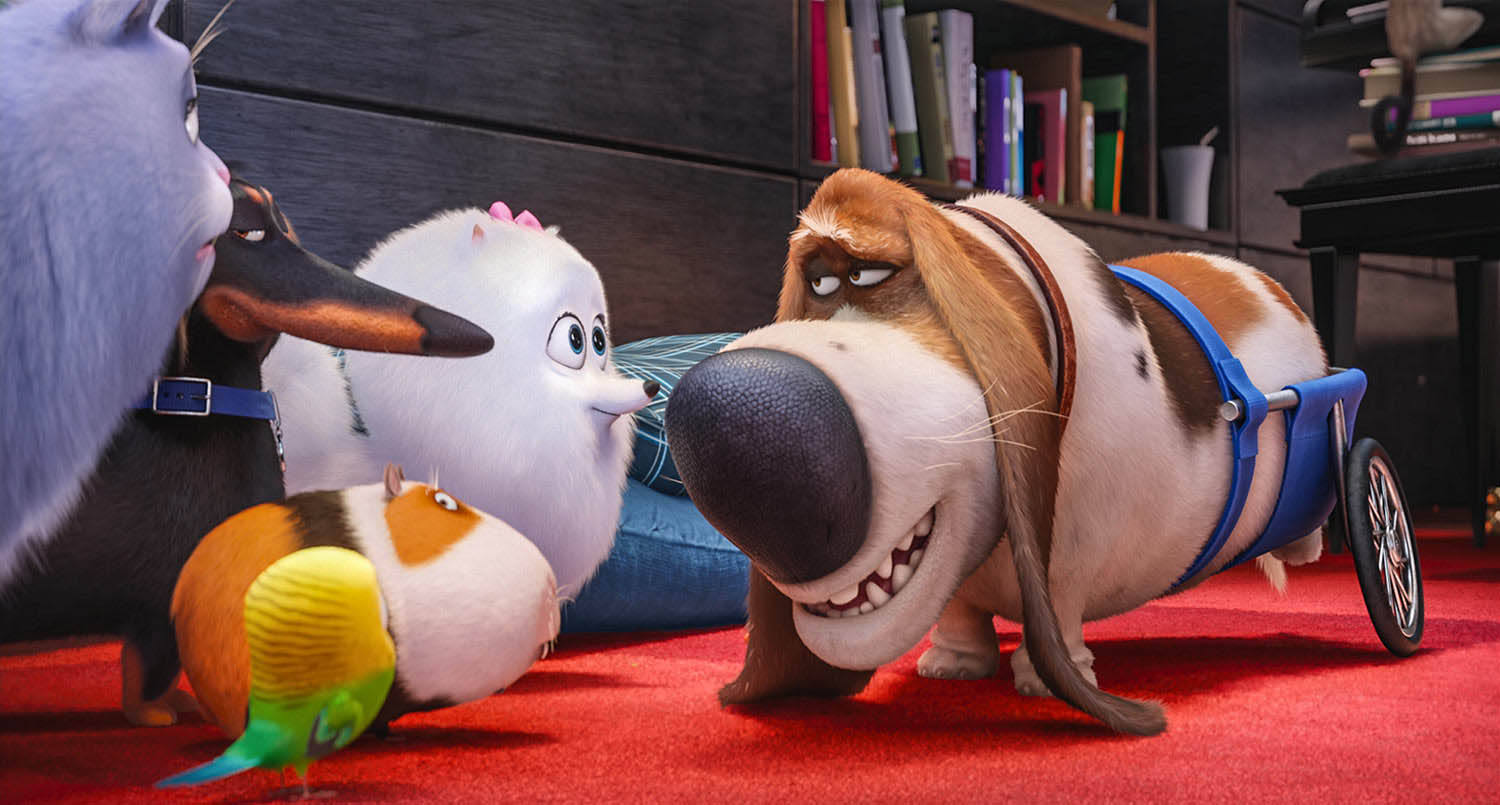 The film is much like other animated films tailored toward families and children. The story is one that appeals to all ages and teaches the values of tolerance, acceptance and sharing as well as the true meanings of friendship. However, whilst the plot provides positive life lessons, the overall story is fairly predictable and standard. That's not to say that this is a bad thing. For a children's film, predictability can often be key to provide an entertaining film for younger viewers.
Each character in the film had personalities which matched their real life counterparts. The dogs in the film were very much like dogs in real life, with their friendly attitude, their love for their owners and the excitement they feel when they see a ball. The sole feline in the film, Chloe (Lake Bell), was just like a cat, with her lack of caring attitude. The only dog with a personality I didn't expect is that of the side character, who really doesn't speak or play much importance in the film, is Leonard, a prim and proper looking poodle who, open his owner leaving for work each day, turns into a heavy metal head-banger.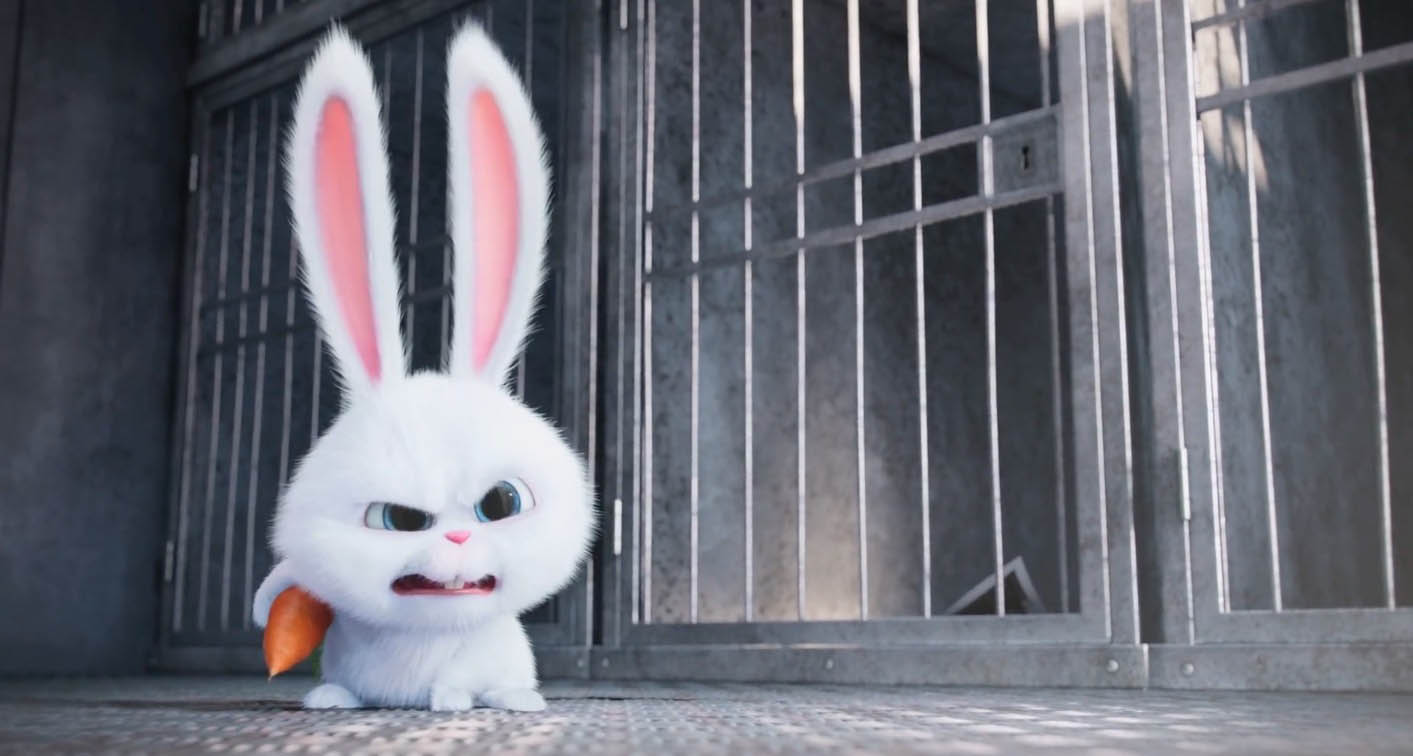 Animation-wise, the film looked fantastic, with bright colours, detailed graphics and appealing visuals. The voice cast for each character, too, was on point. Kevin Hart's character, Snowball, truly illustrated the effects being abandoned can have. Of all the characters of the film, the most entertaining was Snowball, from his deranged antics to his menacing laugh.
What I enjoyed most about the film was the lengths that Max's characters went to in order to save him and the mutual respect that developed between Max and Duke. This positive notion, depicted in the film, helped instill the 'good feels' which I personally think will resonate well with young children. Not to mention, the gags in the film certainly bodes well in giving viewers a good laugh.
Overall, The Secret Life of Pets is an amusing and entertaining film that children the world over will enjoy. The story and character development may be lost on some adults, but, in addition to a good selection of domestic animals and humour, the film is one that will captivate young viewers as well as teach them some good life lessons. This one is definitely more for the kids.
*For more pop culture and anime rantings and reviews, check out my blog, The Vanguard.
The Secret Life of Pets (Universal Pictures - 2016) Review
Released: September 2016
Rating: PG
Genre: Animated, Comedy
Running Time: 87 minutes
Director: Chris Renaud, Yarrow Cheney
Starring: Louis C.K., Eric Stonestreet, Kevin Hart, Steve Coogan, Ellie Kemper, Bobby Moynihan, Lake Bell, Dana Carvey, Hannibal Buress, Jenny Slate, Albert Brooks
Distributed by: Universal Pictures