The heroes in a half shell are back to the big screen in a reimagined take on the beginnings of the mutant reptiles in Teenage Mutant Ninja Turtles: Mutant Mayhem.
The artistically comic book styled animation takes us all the way back to the beginning of the turtles, where their master, sensei Splinter discovers them in the sewer.
A mutant himself, Splinter had been been living a lonely solitary life until the discovery of four baby turtles. He takes them in and raises them teaching them in the ways of ninjutsu and bearing in to them that the outside world is dangerous and humans are to be avoided.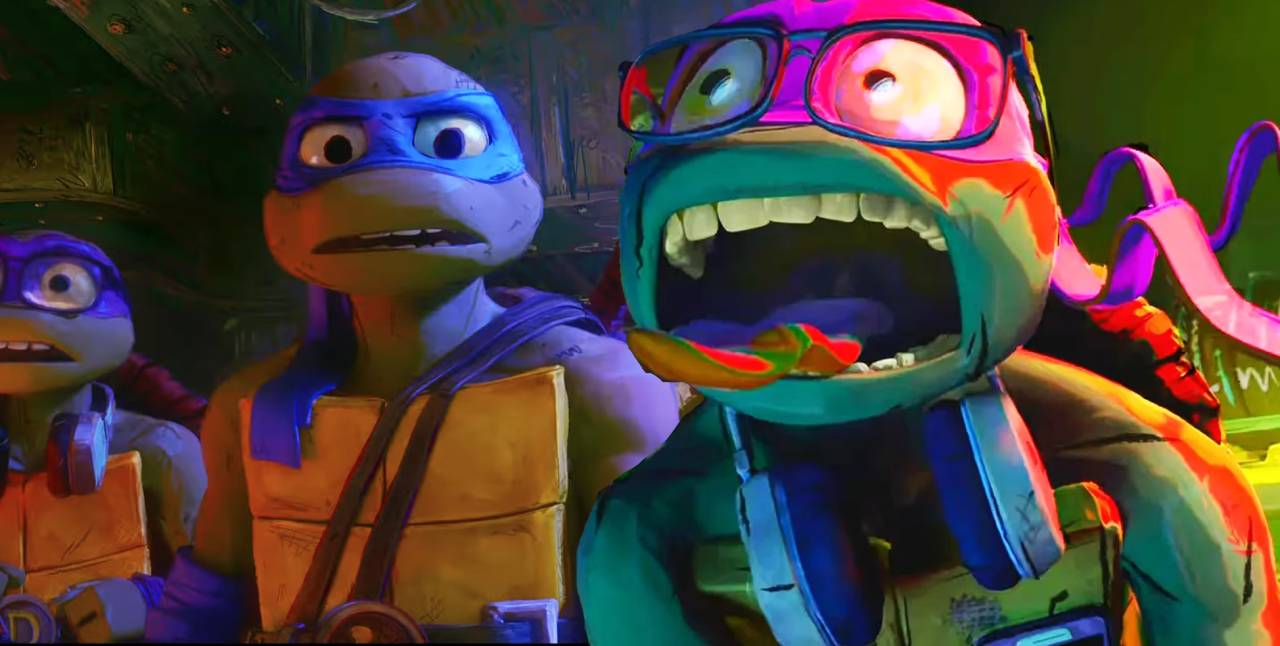 But as the Turtles, Michaelangelo, Donatello, Leonardo and Raphael get in to their teens they want more in life than just their 'Dad'.
They begin to covertly explore the outside world.
But before all of this Cynthia Ultrom, the CEO of a tech corporation called Techno Cosmic Research Institute (TCRI) is trying to locate a rogue scientist by the name of Baxter Stockman.
She wants the goods on the mutagens Baxter had been creating and what ensues is explosive chaos, the presumption that Baxter was killed and a mutagen that leaks in to the sewers.
Soon we learn that Baxter survived and his mutagen, called ooze did more than anyone could have expected. Baxter is now a mutant himself, of course we know the ooze created the Teenage Mutant Ninja Turtles as we know them and Splinter, but Baxter has also had the time to create a small army of mutants for his own nefarious plans against humanity.
In steps April O'Neil.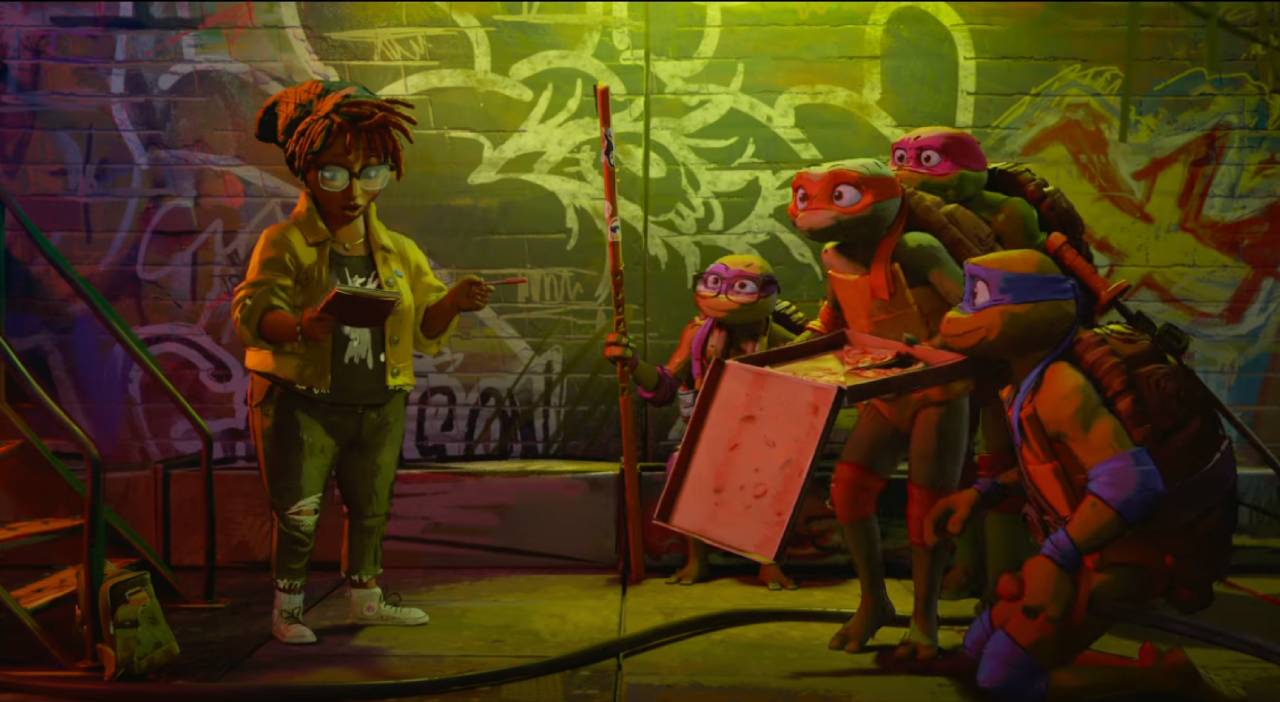 Still a school student at College and not the most popular in her click, her and the Turtles meet and begin a hilariously entertaining for both adults and kids adventure against Baxter (now, Superfly)and  his menagerie of mutants. Not only to save humans but also to save eachother.
Teenage Mutant Ninja Turtles: Mutant Mayhem adopts a unique animation style which is refreshing to watch, and something I personally loved. The film is slated towards kids, but there's enough adult aimed lines and jokes in there that as a big kid yourself you'll want to see this.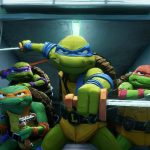 Teenage Mutant Ninja Turtles: Mutant Mayhem (Paramount – 2023) Review
Film details
Year: 2023
Rating: PG
Running Time: 100 MIN
Genre: Animated
Director: Jeff Rowe
Starring: Micah Abbey, Shamon Brown Jr., Nicolas Cantu, Brady Noon, Ayo Edebiri, Maya Rudolph, John Cena, Seth Rogen, Rose Byrne, Natasia Demetriou, Giancarlo Esposito, Jackie Chan, Ice Cube, Paul Rudd, Austin Post, Hannibal Buress
Production Studio: Nickelodeon Movies, Point Grey Pictures
Distributor: Paramount Pictures