Makoto Shinkai is an incredible filmmaker.
He has made some of the best anime films of recent times like Weathering with You and the 2016 film Your Name.  Now you can nab Your Name in a wicked little Collector's Edition that includes the Ultra HD version of the movie.
Your Name is a fantastic movie.  If you haven't seen it, it tells a mysterious tale of body switching.  A young man Taki lives in Tokyo and a young woman Mitsuha lives out in the country.  They switch bodies, which initially they believe is a dream until they wake up the next day in their normal bodies.  They both discover that they live each other's lives when switching, so find ways to communicate like leaving notes.
This is all interesting as it was, but then the movie really kicks off.
This is where I absolutely do not want to spoil any of it.  There were a few awesome little twists, heaps of great writing, some really top notch voice acting and watching it for the second time, I enjoyed it as much as the first.  It's just a damn good movie.  If you are wondering about the weird title, they have issues with remembering each other's names, it's a whole thing.  It does pay off, it's just hard to explain without spoiling it like crazy.
Aside from a really solid movie, it is also an aesthetic masterpiece.  Makoto Shinkai i s known for using real world locations and this is no exception.  This is probably why he manages to make such a vibrant beautiful world, grounding it in our world. In Your Name he also shows 2 sides of Japan, from the busy metropolis to the smaller traditional town.  The absolute top notch animation lends to keeping your eyes and allowing you to melt into the plot, but that also means on subsequent watches you get to appreciate the art more and more.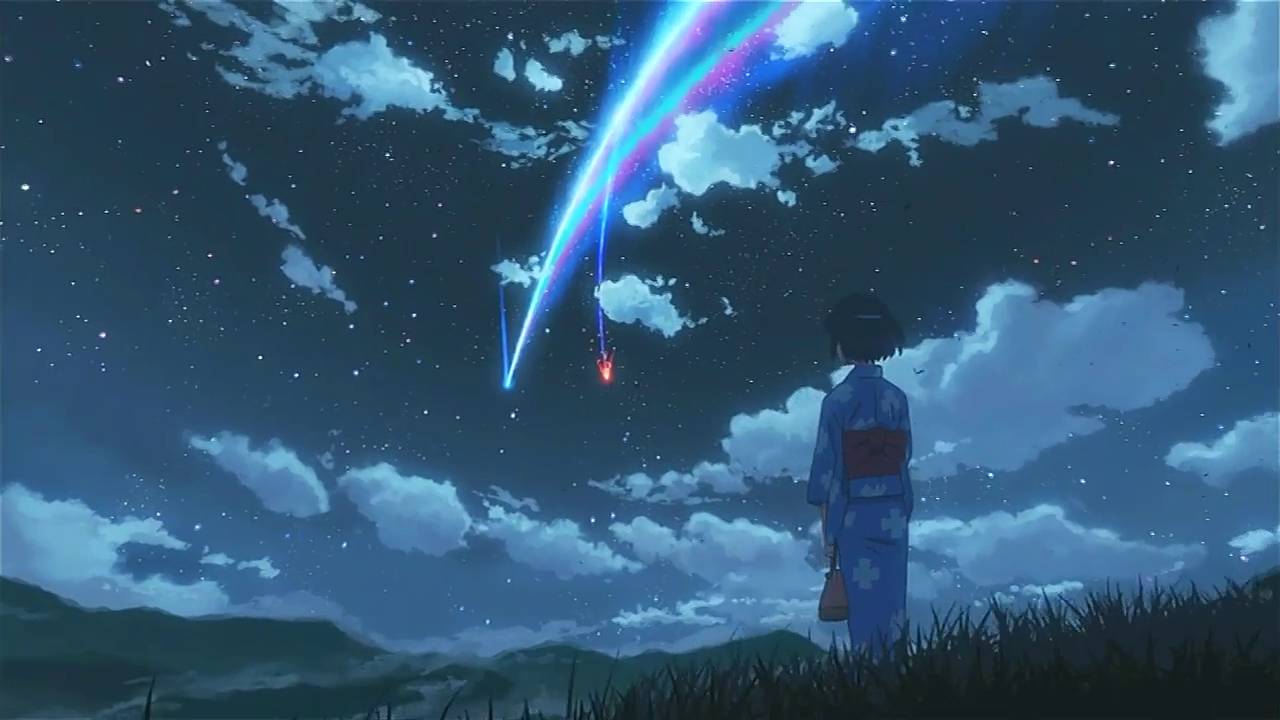 A big part of the justification for buying this edition is the Ultra HD copy of the film.  Given how stunning the movie is, it should be no surprise that the Ultra HD version is bloody exceptional.  Any fan of his films would be crazy to pass up this just to enjoy that alone.  There is a weird thing where all the behind the scenes content is on the blu-ray disc but no the Ultra HD one.  It is a minor thing but if after watching the excellent movie you then want to watch the behind the scenes stuff, you need to change discs to the Blu-Ray.  It's minor, but still weird.
This collectors edition is presented in a beautifully designed box.  It isn't much bigger than the standard case so it will look great on the shelf.  The sturdy box has a beautiful shiny version of the image on the cover so it just looks amazing  .  Inside there are some art cards and a nice little art book.  It is the small things that make it special, but not over done.
Your Name is an absolute must watch anime movie.  That makes the UHD Collectors Edition a must own copy of said must watch movie.  It's seriously an incredible watch, and the UHD gives the beautiful art it's due.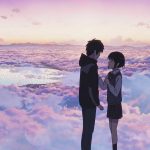 Your Name (Anime) Review