When it comes to smart home security there's a few choices out there.
And those choices aim to lock you in to a subscription plan in order to retrieve your recorded footage.
The new smart Indoor Security Camera from Netatmo does not. You buy the camera and that's it.
Designed to not be too obtrusive amidst your home decor the Netatmo Indoor Security Camera is metallically gold coloured and tends to look something like a candle when sitting in a shelf or table.
It's the invisible home security measuring at only 1.8 inches tall.
The camera itself features a single 4MP lens and records video in FHD (1920×1080) with a decently wide scope.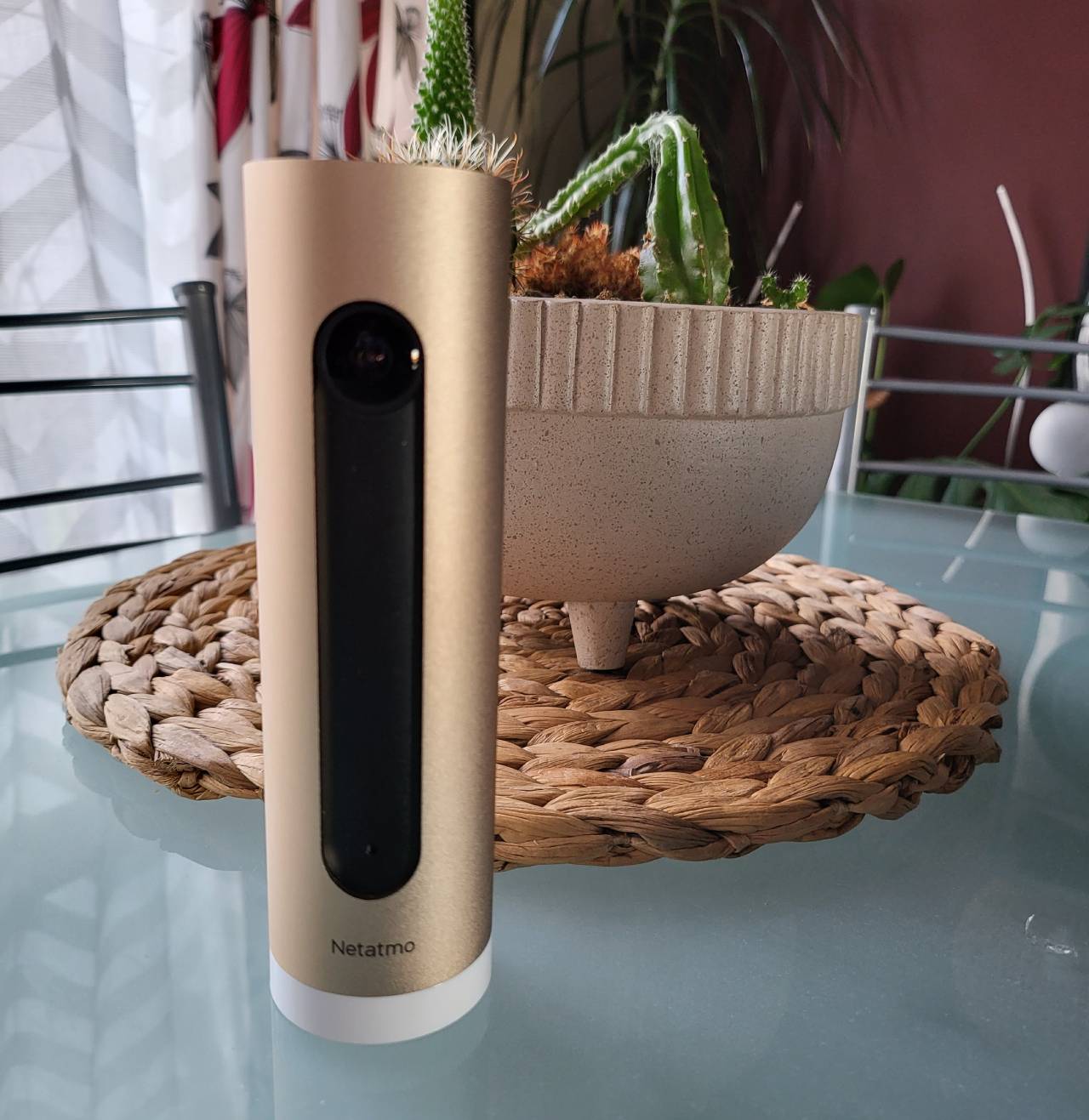 At the rear of the camera there's a LAN cable slot, although you can connect to your WiFi wirelessly, which I did, a memory card port and the micro-USB socket for powering the device. The camera requires to be plugged in, there is no rechargeable battery.
As mentioned above, Netatmo do not coax you in to any subscription plan. You don't need one.
Recorded footage is stored on a microSD card that slots in to the back of the camera.
Having the Indoor Security Camera connected to your homes WiFi (or cabled in) allows you to view and download footage to your phone remotely, even when out and about.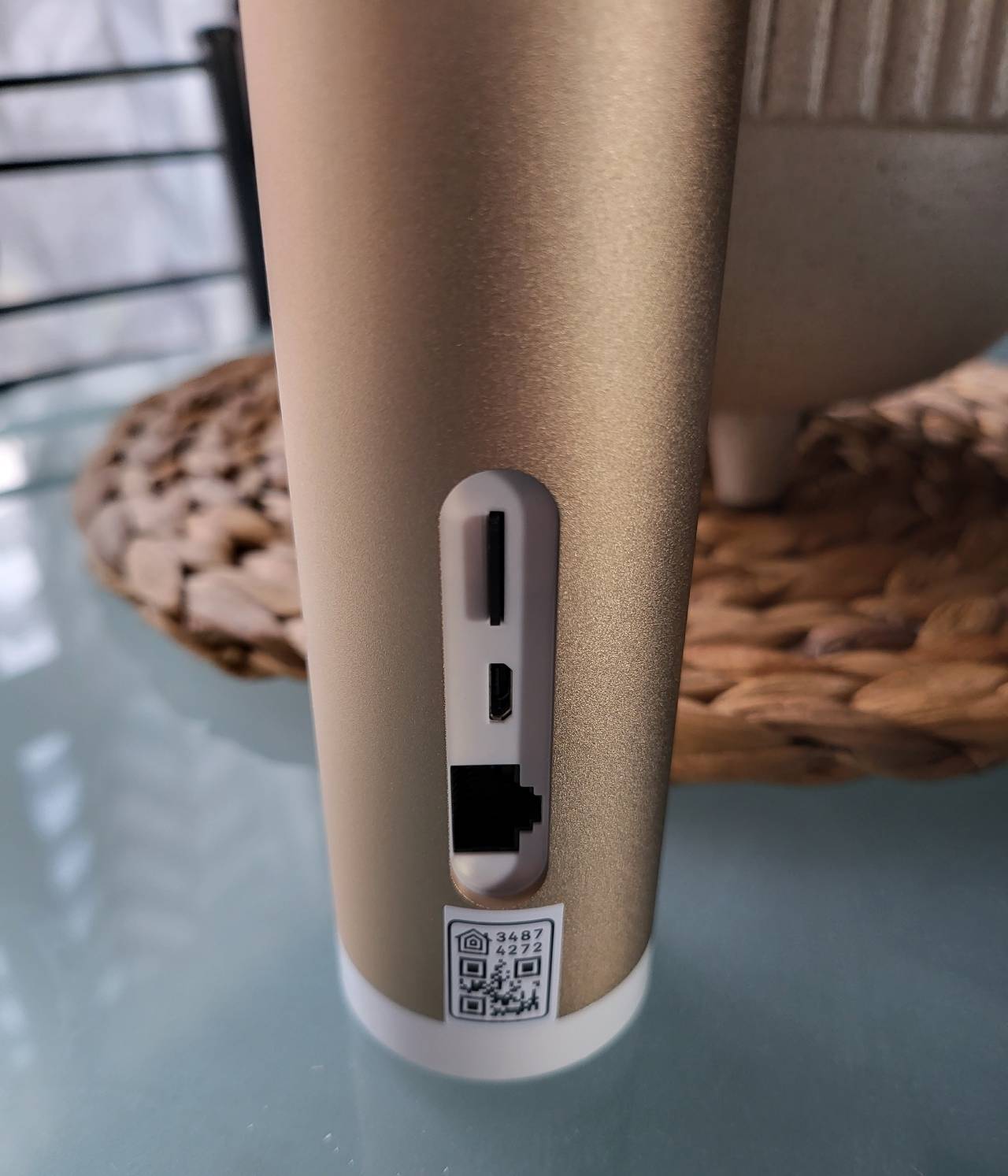 Netatmo say that their Indoor Security Camera will take a microSD card up to 32GB. But I tried a 512GB one and that worked. (a microSD is included with the camera).
When the microSD card gets full the Netatmo Indoor Security Camera will record over the oldest dated footage – so you're not going to be having to swap out the microSD card every few days or weeks.
To view or download your footage and to setup the camera you do this all via the Netatmo app (Android or iOS).
Netatmo took their smarts of their smart Indoor Security Camera a few steps further and added Profiles with facial recognition.
To really make use of what the camera offers, you set up differing profiles for family members, so the camera will recognises the faces of those that are allowed in the house. This stops false alarms and alerts and of course recordings.
It's also smart enough to know what is a human and what is an animal – that said, I did receive a few alerts of my small dog running about the place.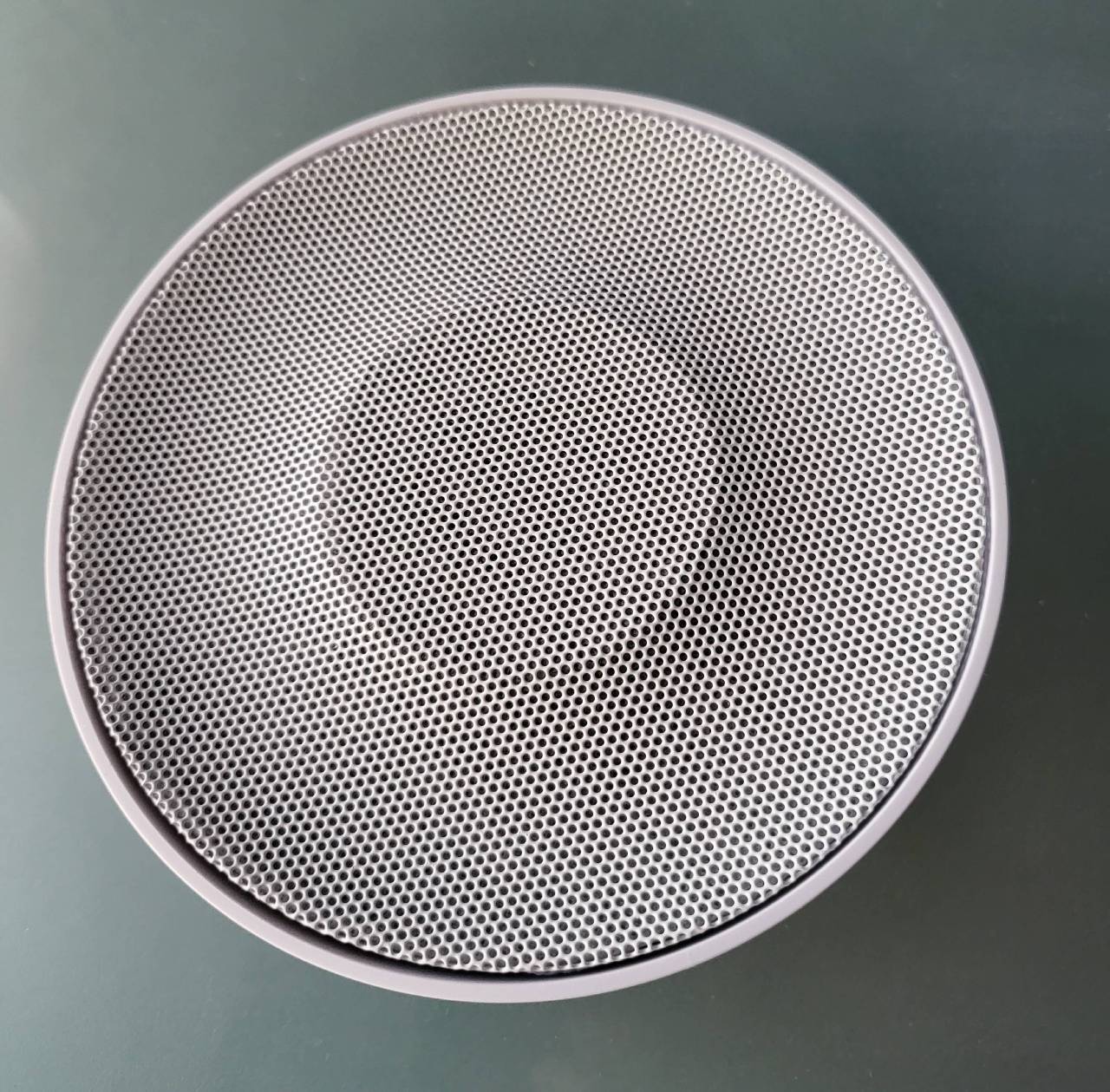 Overall you'll receive alerts and notifications if the camera records any footage and detects movement in your home.
To complete your smart home security there's the Netatmo Siren.
Looks a wee bit like a smoke alarm and wirelessly connects to your Netatmo Indoor Security Camera.
You can trigger the alarm remotely, or you can enable the Indoor Security Camera to do this for you.
As I have a small dog at home who is inside when I'm out it was best for me to not have it triggered by the camera.
The Netatmo Siren will of course blare out an alarm, like any burglar alarm once triggered. And it is loud. Really loud.
The Siren runs on two AA batteries. I would've liked to have seen this be a rechargeable device though. Another thing I've found with the Siren and the Indoor Security Camera is dropping connectivity.
About 70% of my Netatmo notifications were that the Siren had disconnected, then reconnected to the Indoor Security Camera.
The Netatmo Indoor Security Camera is also compatible with Alexa and Google Assistant.
Netatmo have listened to us smart home folk and heard us whining about having to fork out for subscriptions just to use the products we have paid for, removing that pain point without affecting the use quality.
They have a range of both indoor and outdoor security solutions – all subscription free and of top shelf stuff.
If you're serious about home security and have a smart home set up or just thinking of turning your den in to a smart one, give Netatmo a go first.
It does exactly what you expect it to do, does the same as the more pricier brands that also lock you in to a 12 month subscription and it's a device that you buy and own outright without added costs.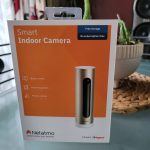 Netatmo Indoor Security Camera & Siren Review
Netatmo Indoor Security Camera