The Persona games are ones I have always meant to get into.  I mean massive weird and strange JRPG's, that sounds like my bag right?
Unfortunately every time one came out I have been playing something that has made a post 100 hour game not tenable.  This was the case for Persona 5 and its enhanced version Persona 5 Royal.  So given the opportunity to experience the story without sinking in 100 hours, I jumped on it.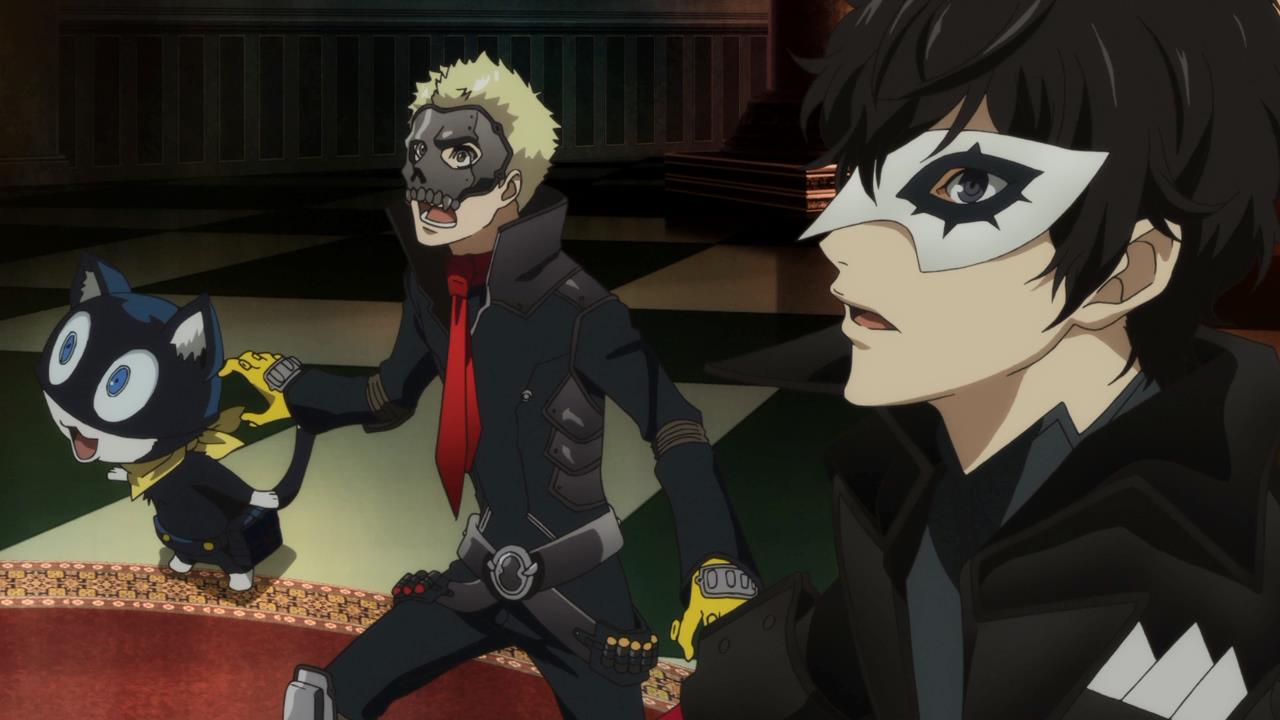 If you haven't played the game, like myself, then this is just a new anime show and it is weird as hell.
Basically we kick off seeing this Joker fellow being involved in what appears to be a heist.  He has people helping him in his ear as well as a sniper from afar but in the room, or more running around the hanging ornaments, it is just him.  He decides to leave the building by jumping through a giant stain glass window where he is met with a bunch of armored and masked police knock him out with gas shells.
Nek minit he is shown handcuffed up at the police station getting his ass kicked as they try to get more information.  Accusations of murder and other crimes are thrown at the beaten and swollen man before a nicer interrogator comes in and asks him some more information, and he starts his story from the beginning.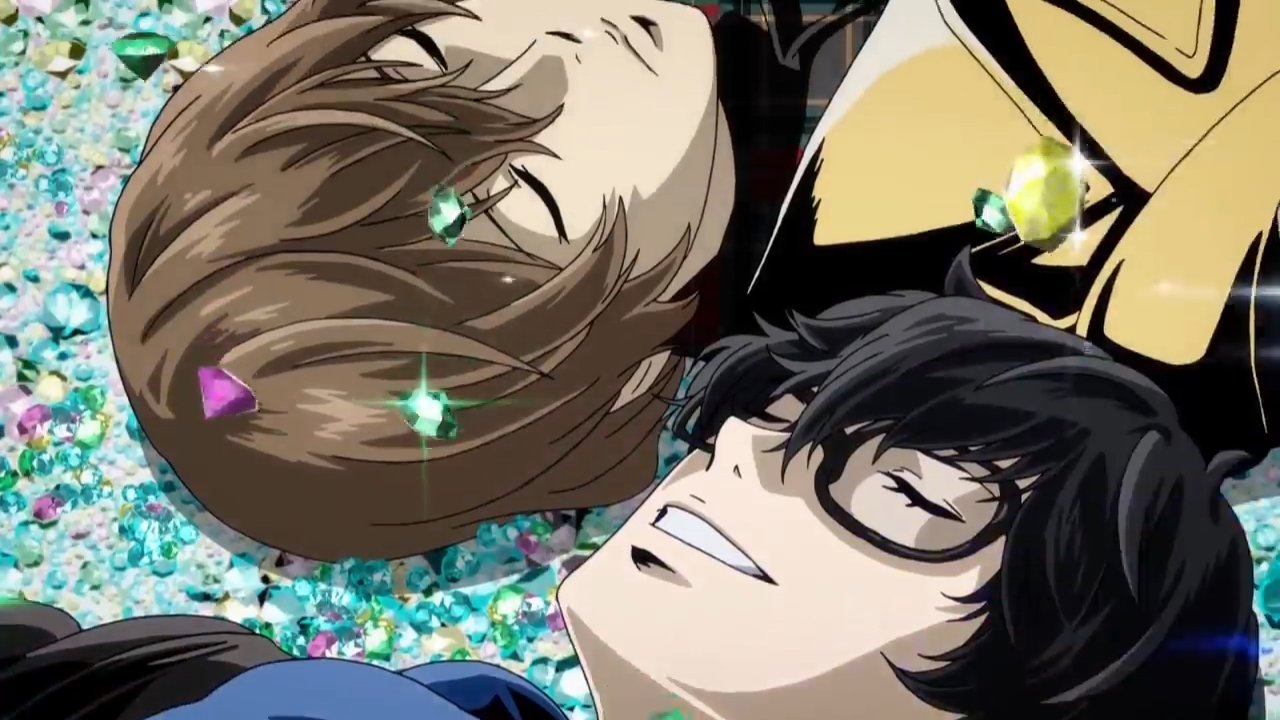 Ren transfers to a new school since he is on probation for some previous shenanigans.  He suddenly discovers this other world where when around a corrupt adult they can switch to a magical and fantastical realm and can save them.  This is done by stealing their treasure in this metaverse realm.  No, not the Facebook metaverse.  But stealing this treasure they release the person from what was making them evil.
It is bonkers.
The show is weirdly paced, and by that I mean it goes at breakneck speed.  This is likely the inevitable issue caused by taking the well over 100 hours of game time and cramming it into a TV series.  I enjoyed the pace of it but the only issue is there are a lot of characters and I would have liked to understand them even more.  The only issue there of course is it is already 26 episodes long, so too much more and it would probably be dragged out too long.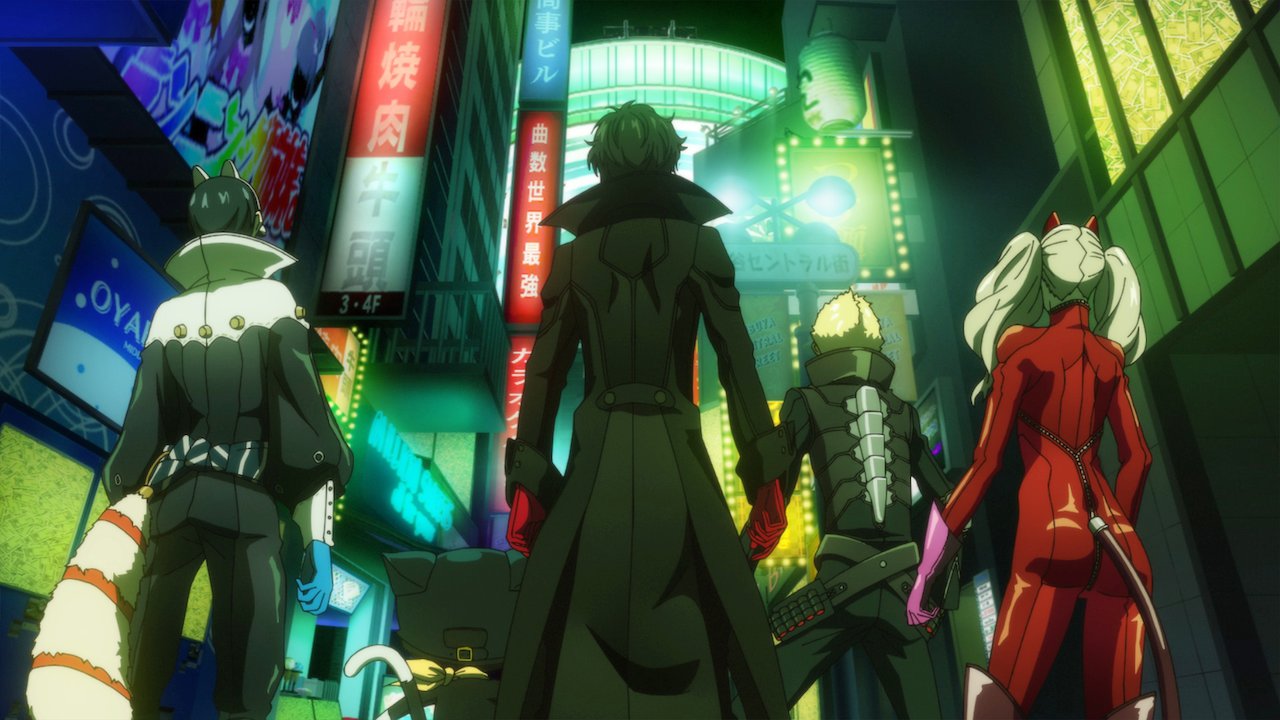 The Blu-rays are split into 2 parts.
You do kinda need to get both, because while they do an OK job of picking a time to split it, like many anime series where a season is split out, it doesn't really act independently.
The Limited Edition box definitely makes the same argument.  Each half is housed in a tidy hard covered box, which then slots into a bigger hard covered box.  This looks awesome on the shelf and it houses a small art book and art cards too.  The package also includes a couple of bonus episodes on the last Blu-ray disc.  I had seen there was an episode 0 which doesn't appear to be on the Blu-ray anywhere which would have been cool.
With no knowledge of the game I really enjoyed the show.  It has some issues which I suspect comes from the adaptation process but on the whole I found the story weird and intriguing.  Now I want more so I should go and play the game.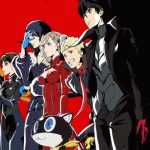 Persona 5 – the Animation (Bluray) Review