Crypto is back… back again in a remaster of a sequel, of a remastered sequel even, and he is spreading the alien love to take out humankind.
After the events of the first game (which I wont spoil incase you're yet to play it) we have a revitalised, new and improved Crypto v.2 in Destroy All Human's 2: Reprobed.
Stuck on Earth as his mothership is taken out – Crypto must do all he can to survive against the KGB in a hippie infested love generation 1960's small town America.
But there is more going on here – the KGB were invited from the Soviet Union to the U.S. by the Whitehouse for a much bigger plan.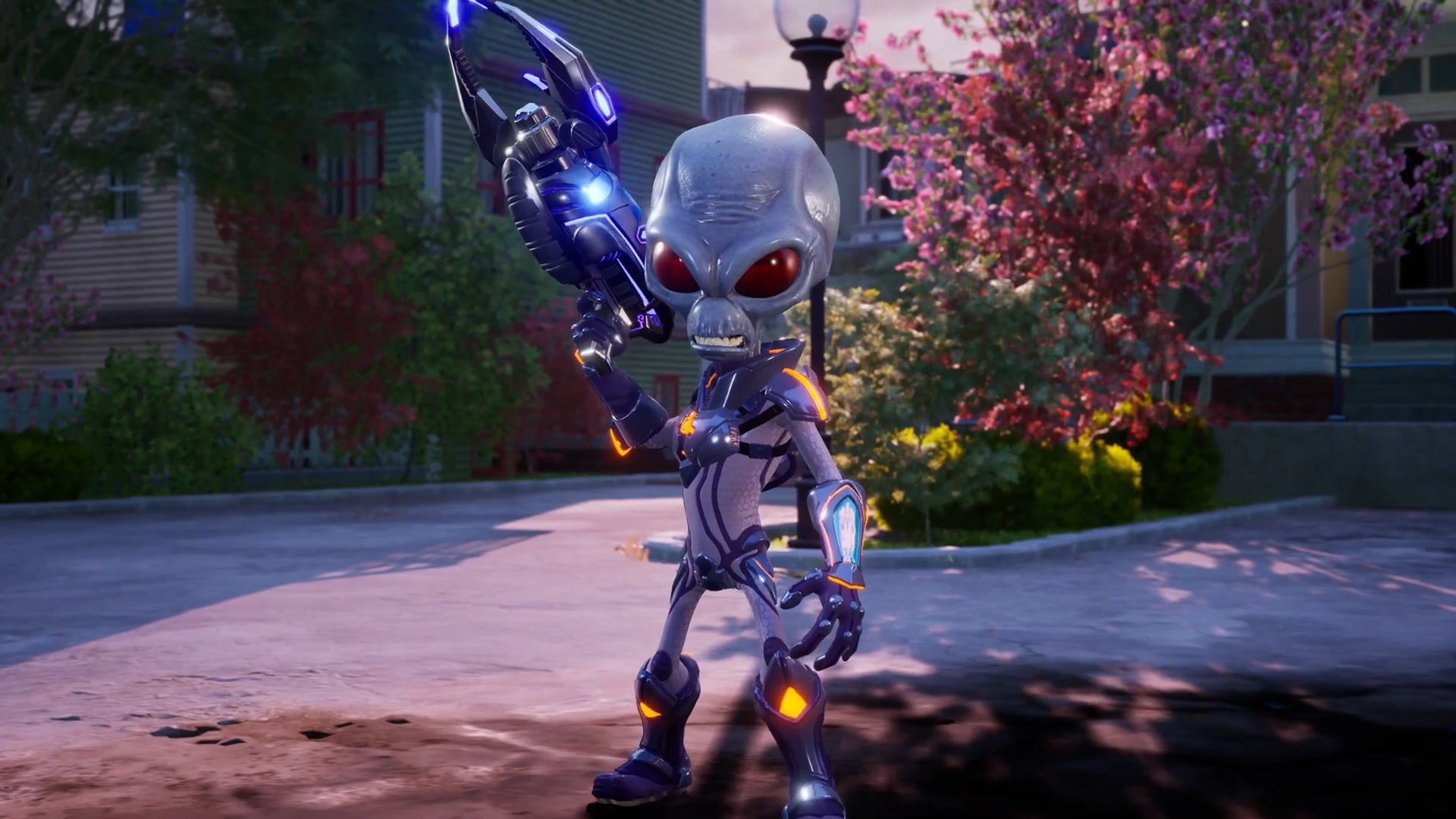 From fixing your spacecraft and enacting fiery terror with your deathray through to starting dance parties, chatting to humans while in disguise or harvesting their brains and getting some fierce and robust probing in there you'll work through the story in this out of this world cheesy B-Grade like SciFi adventure.
As you progress your weapons will too. Weapons are selectable via a quick click wheel and more often than not you'll need to swap out your weapons on a task by task basis.
Need to possess a human? Sure, why not but first get them dancing so you're not seen.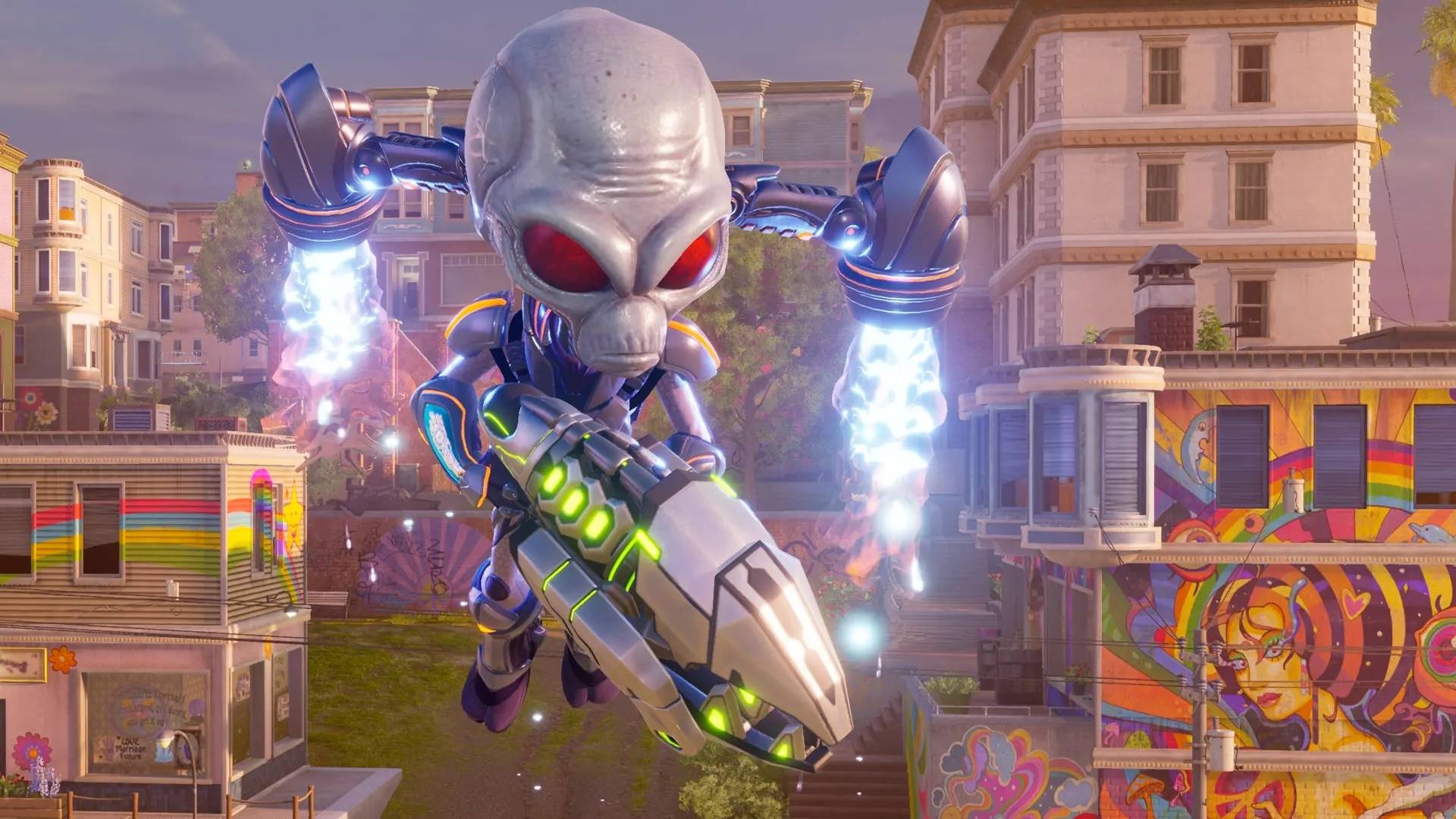 Enemy A.I. is actually pretty good if not relentless at times. If you see the heavy artillery stepping in it's best to jetpack away until things cool down.
Levels are like an episode in a series and they are short – so where possible, take a look around town.
The remastered, or Reprobed, version also comes with a library of outfits for Crypto. Alot are available right from the start and the remainder are unlockables.
Remastered from the original game that released way back in 2006 with fresh visuals, fluid gameplay and the original story Destroy All Human's 2: Reprobed is as good as the first one, if not better, offering up a more diverse play.
Earth is yours for the taking, second time round.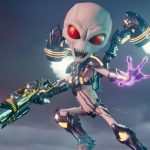 Destroy All Human's 2: ReProbed (Xbox Series X) Review
Game details
Released: August 2022
Rating: M15+
Platform reviewed: Xbox Series X
Genre: Action
Developer: Black Forest Games
Publisher: THQNordic