2K Games takes us to Rapture.
And rapture it is for fans of the Bioshock trilogy and Nintendo Switch owners.
As they have done with the Borderlands series, the entire Bioshock saga has released on Nintendo's hybrid console.
Timewarp back to 2007 – console and PC gamers were first introduced to Big Daddy within a dystopian 1960.
You are Jack, a survivor of a plane crash. Making your way to a lighthouse you are warped in to a surreal and alternative existence in a place called Rapture.
The first Bioshock game solidified the Sci-Fi series that was to eventually become a trilogy.
Played in first person the gripping narrative gave PS3, Xbox 360 and PC gamers an alternate experience of their own.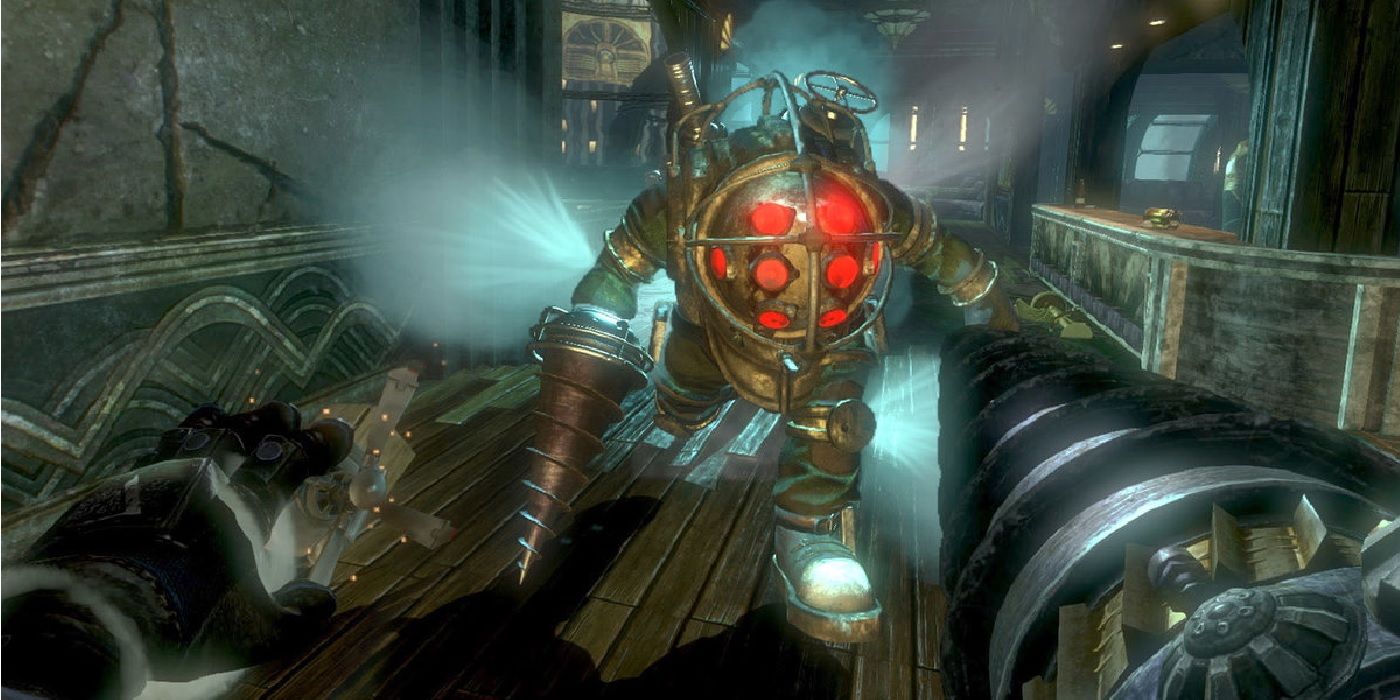 Three years later (real world) Bioshock 2 was released. Again for PS3, 360 and PC opening on New Year's Eve 1958.
In Bioshock 2 you encounter the very creepy Little Sister – Eleanor who is protected by Big Daddy.
You will harvest ADAM, adopt Little Sisters at certain intervals and even at gameplay specific times play as a Big Daddy yourself in this underwater environment.
Bioshock 2 also has varying endings, depending on how you have played through.
Then it's off to the clouds in Bioshock Infinite, released again released in 2013 on PS3, Xbox 360, PC, Mac OSX and later Linux (2015).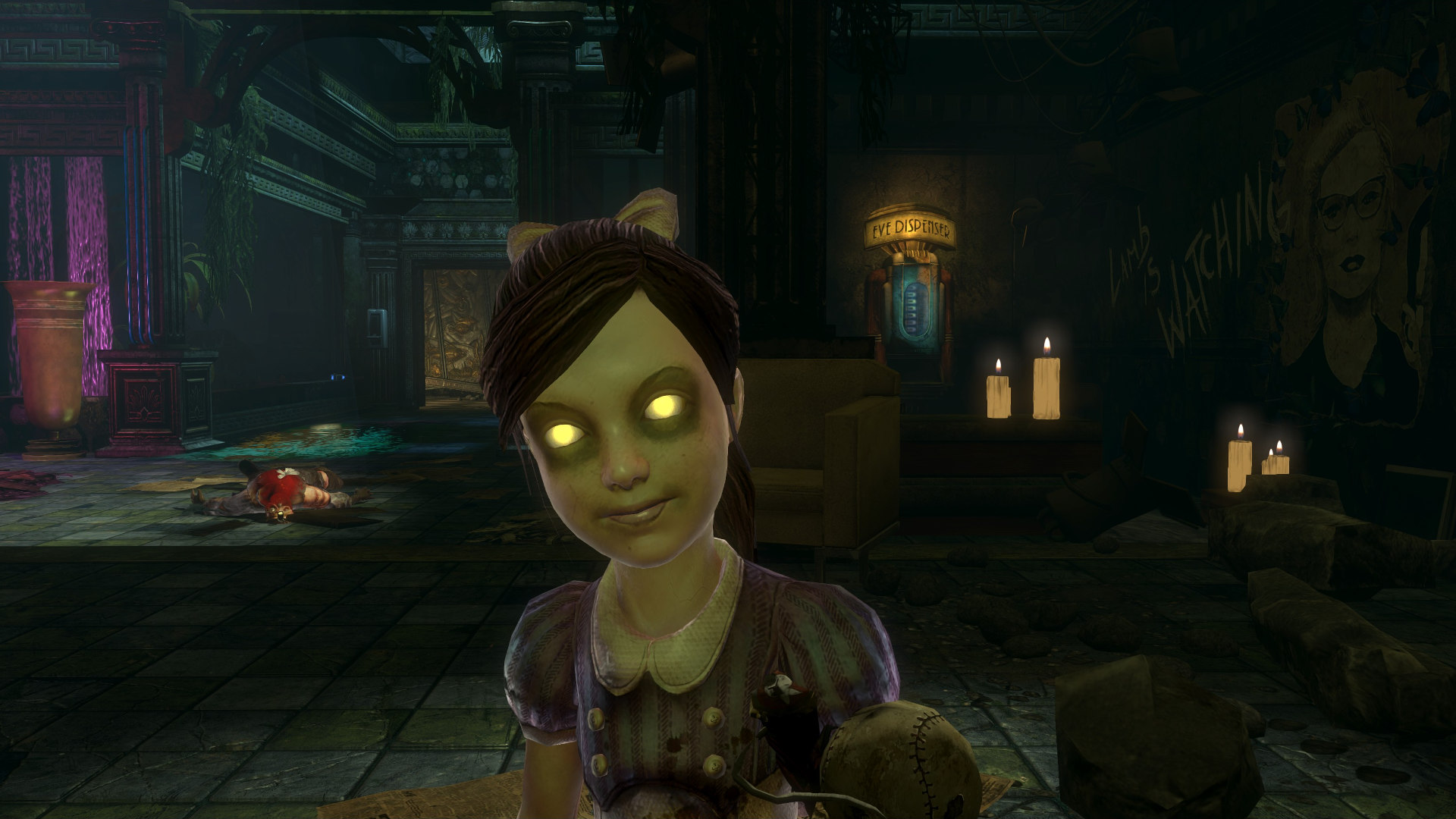 The series takes us even further back in the beginning of the game, to 1912. Again, as with the predecessors it plays out in first person. You are Booker De Witt and have been sent to the airborne city of Columbia to find a young lady by the name of Elizabeth.
Elizabeth has been held captive in Columbia for the majority of her life and yep, you're the one tasked with her impending freedom.
But in this very segregated cloud city there are warring factions and Elizabeth is not the young innocent girl that she seems.
Infinite was a step away from the narrative of the other two games but no less enjoyable.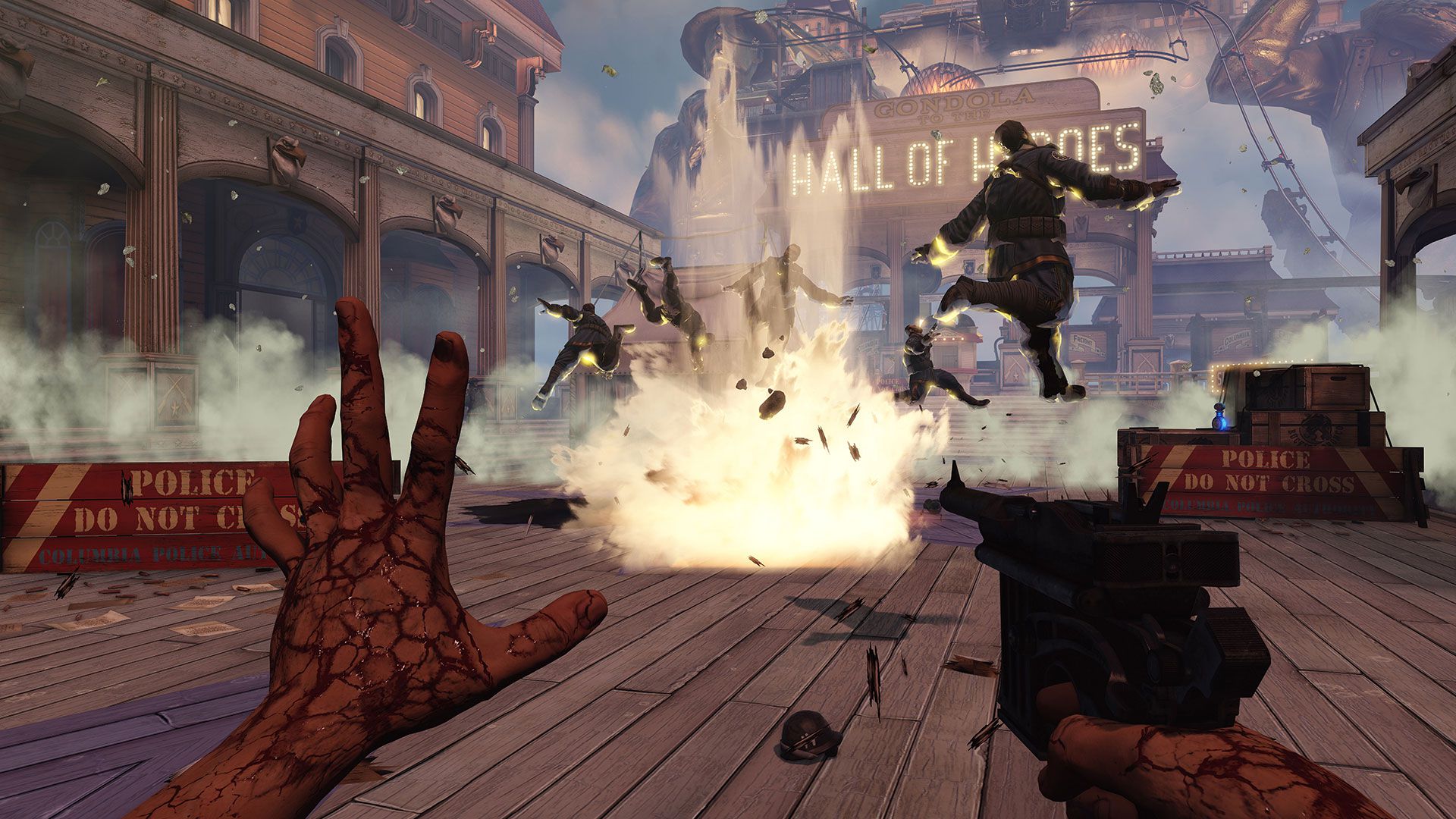 Now all have released on Switch with their respective DLC's.
Being that they are ports from last gen their visuals are on par with their original releases – even when the Switch is in docked mode and on a larger screen.
I am always amazed though at what the Switch is able to handle given it's size and presumable scope.
The Bioshock Trilogy (all games can be bought separately from the eStore) is something that all gamers must experience. It's creepy, dark and for the most part damn difficult. My fav in the series, like many other players, has always been Bioshock 2.
A flawless series of ports.
Put some rapture in your bag and take on Big Daddy's at home or on the go.
The Bioshock Collection (Switch) Review
Game details
Released: May 2020
Rating: M15+
Platforms: Nintendo Switch
Genre: FPS
Developer: Irrational Games
Publisher: 2K Games