Sword Art Online: Fatal Bullet continues the Sword Art Online universe, but in a story not based on the original IP. Sword Art Online has become as much of a platform as a story or defined set of characters, and Fatal Bullet shows the way forward for the series.
The problem with this approach though, is that the original Sword Art Online was so damn good.
Its story of a life-or-death MMORPG in near-future Japan was compelling, gripping viewing. To make a game that lives up to the Sword Art Online name, it needs to be just as good as it was. This is no easy task. Neither is sticking true to the mechanics of a game within a game – you playing the Fatal Bullet as a gamer playing an MMORPG. Fatal Bullet attempts both. With a surprisingly good mix of gun-based combat and a somewhat standard RPG, its a unique combination that for the right person will be exactly what they're looking for.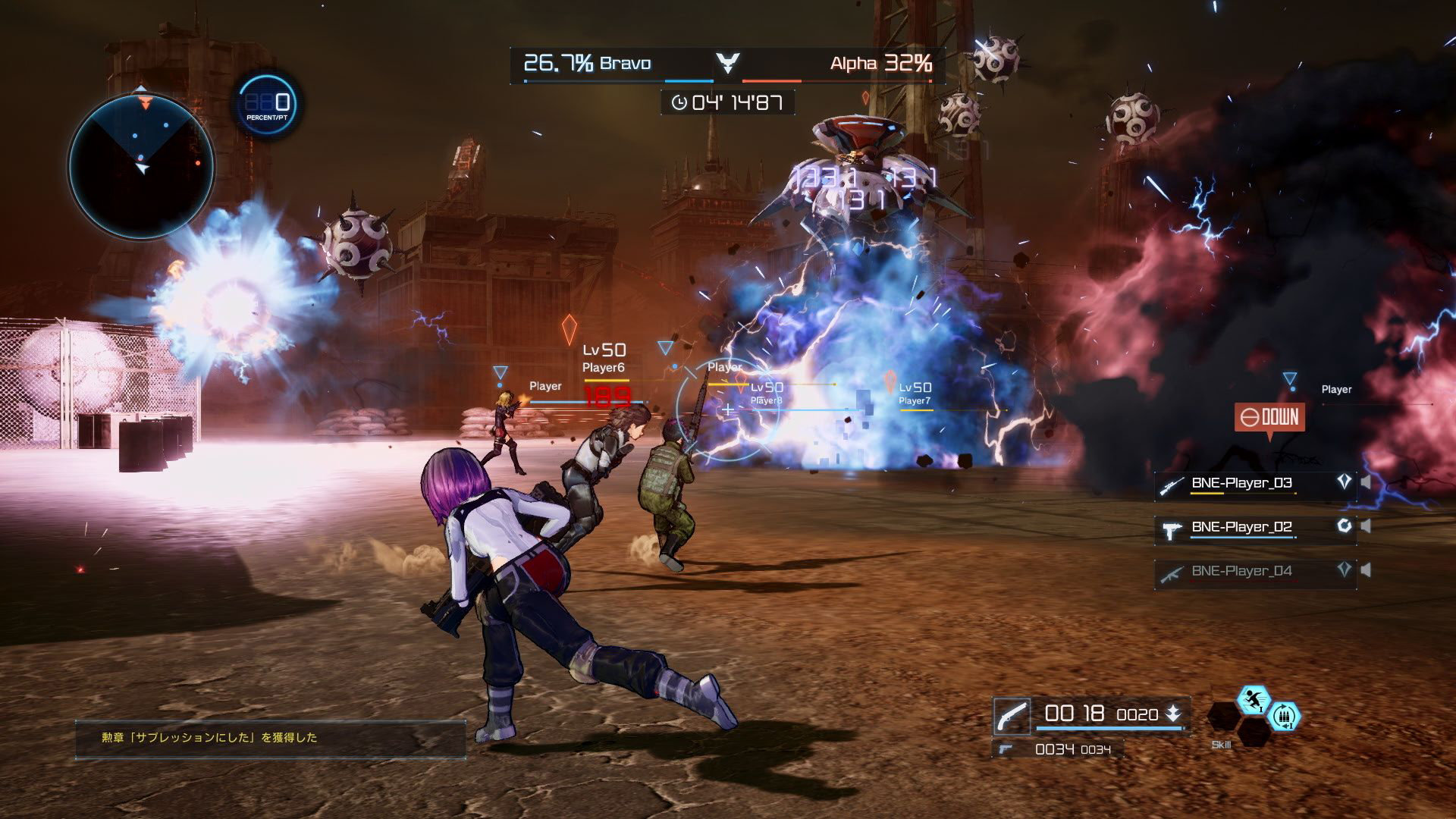 You start Fatal Bullet as a new player in the VR MMORPG Gun Gale Online. While there are characters crossing over from the anime, for a large part there is a whole new host of original characters. This gives the developers Dimps the freedom to tell a story not beholden to simply copying the anime. The game opens at the release of a new expansion to Gun Gale Online, which introduces a new area and a new AI companion, both of which your characters gets involved with rather quickly. It largely mirrors the Sword Art Online: Hollow Realization story arc, but gives it enough of a twist to keep it interesting. While you think you may be able to influence the narrative through dialogue choices – they don't seem to actually make too much of a difference in the story, but they are a nice way to be a bit more interactive.
The third-person combat take place in real-time, and gives you access to a wide variety of guns. By default there's a rather generous aim assist, but you can aim down the sights to target weak points for a lot more damage. It's quite a unique system, and I enjoyed not worrying about targeting lower-level enemies while retaining the ability to play a bit more carefully when it mattered. Sometimes I felt that deaths could be a bit unfair, but the solution, as in any JRPG, was to grind.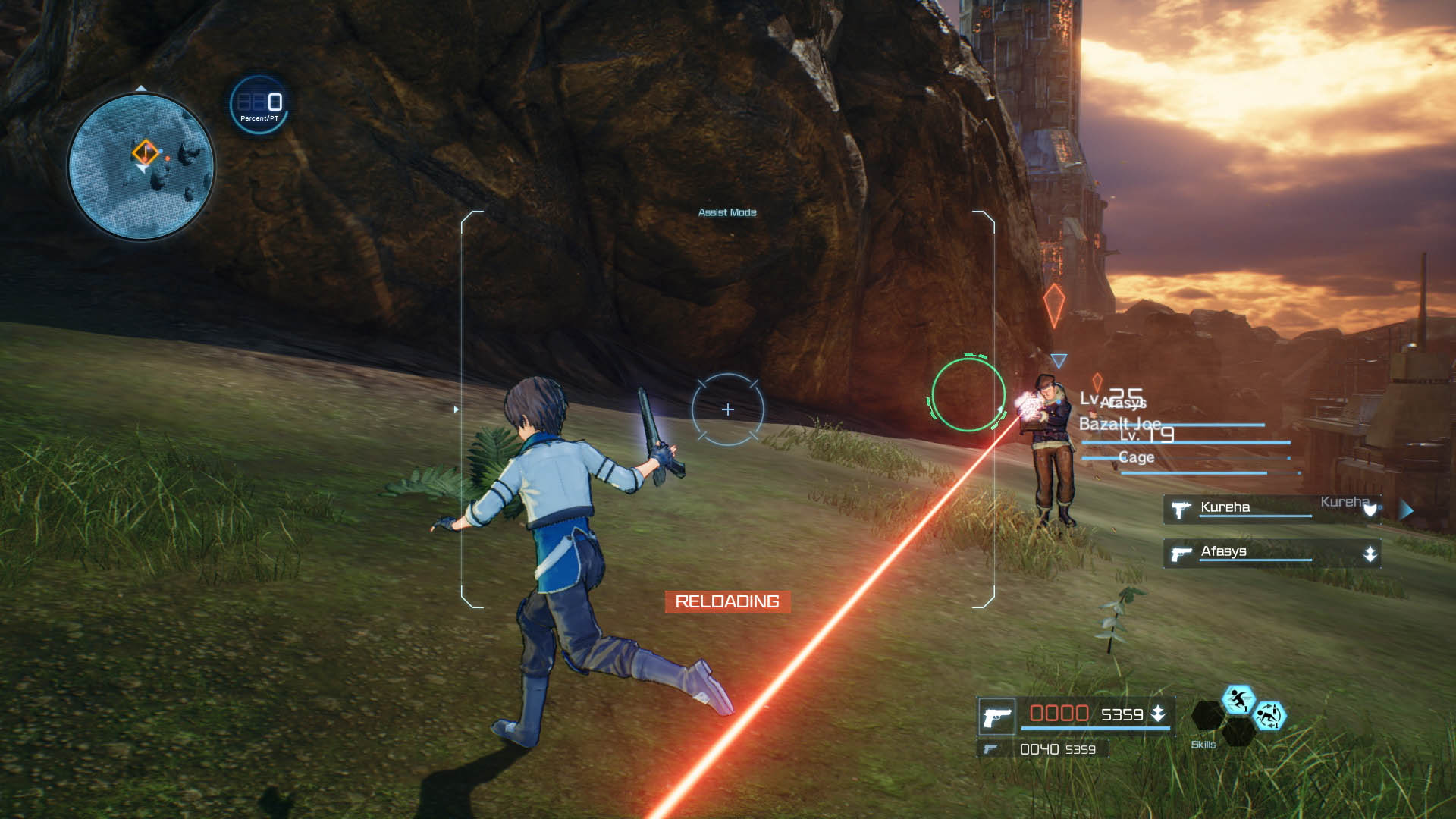 You have a number of AI players with you, but I found that they're generally useless.
At best they do a small amount of damage or an alternative enemy target. Sometimes that's all you need, but when an enemy takes you out and you're waiting for them to revive you it can seem infuriating. There's also a wealth of customisations, upgrades and modifications
The entirety of Fatal Bullet is in Japanese with subtitles. There's no English audio at all. Not likely to be a problem for the target audience of this game, but it may perhaps limit the reach of new gamers. Nevertheless, I imagine that re-recording all the audio into English would have vastly increased the cost of localisation and perhaps stalled the entire project, so the exclusion of English audio is an acceptable compromise. Yet strangely, not all Japanese voice audio is subtitled. And the small amount of in-world chatter that is translated, are repeated endlessly. I wish there were a way to turn these off, perhaps with a future patch.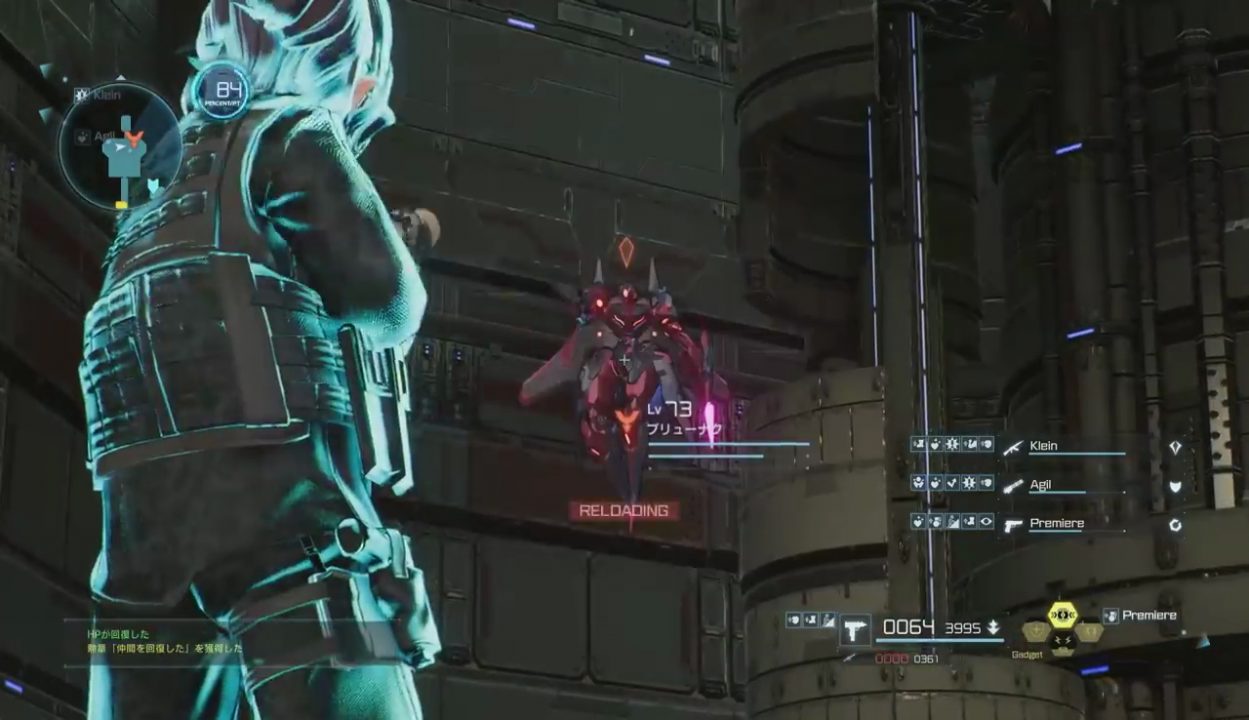 There aren't many issues with Fatal Bullet, but there are some areas where it could have been improved.
While the loading times aren't long, there are many of them, each door, teleporter or gate will lead you into a short loading screen. There's also a long tutorial where you have to page through literal "lectures" about how to use and understand the games' systems. These are exceedingly boring, but at least they're honest about what you're getting yourself in for. Menus are relatively complex to figure out, such as how to attach skills to weapons, but Fatal Bullet is hardly unique in this regard.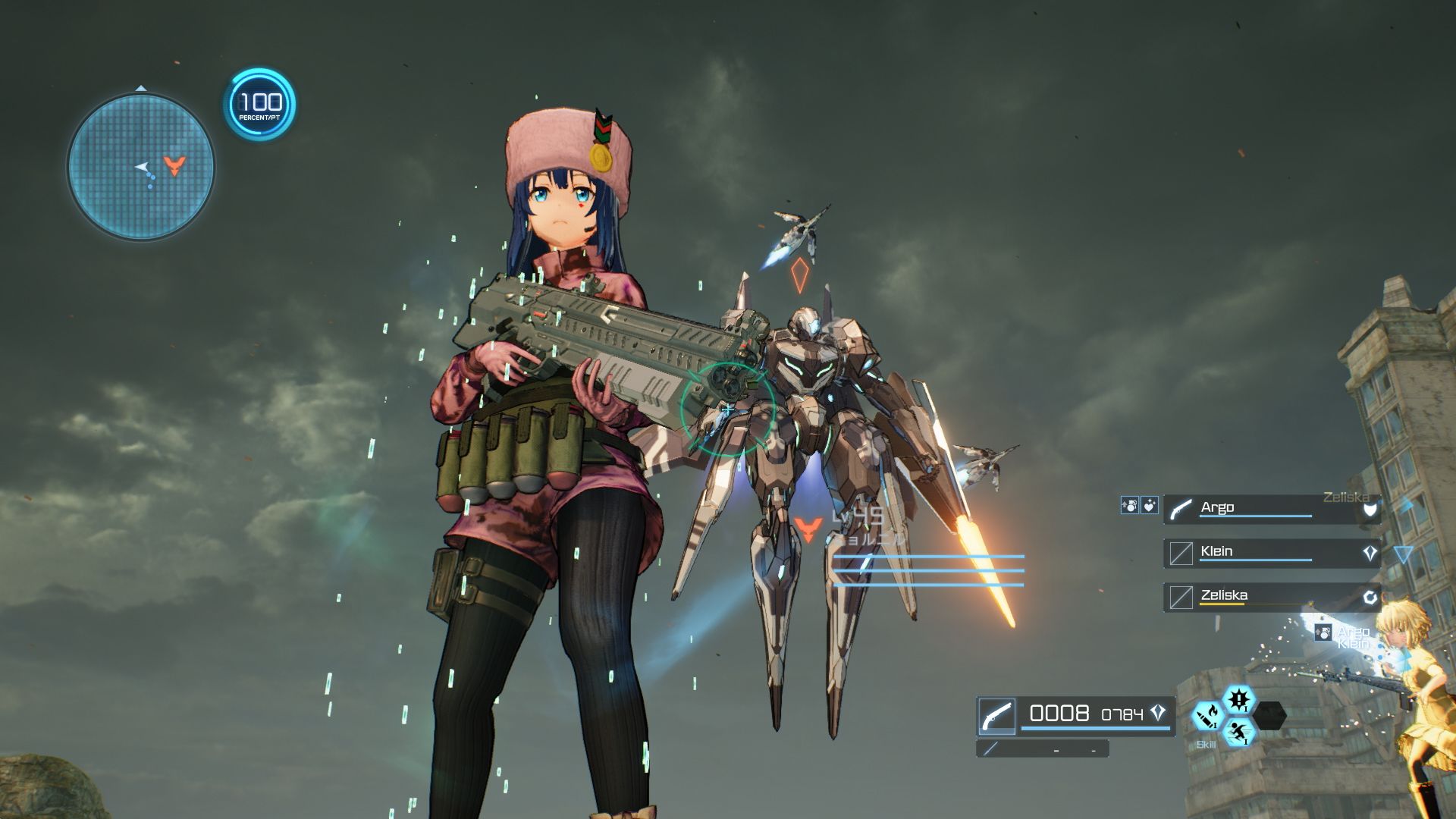 Fans of the series will be pleased with Fatal Bullet – and the deep combat, outfits and romance options will keep players interested. It's a game for a niche audience, but the developers know who its for and have done an admirable job with what appears to be a small budget.
While it is one of the more accessible games in this sub-genre, it's appeal will still be quite niche. Nevertheless, it's worth picking up for a distinctly Japanese game that knows exactly what it is, and who it is for.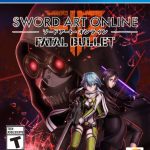 Sword Art Online: Fatal Bullet (PlayStation 4) Review
Game Details
Released: March 2018
Rating: PG
Platforms: PlayStation 4, also on Xbox One, PC (Windows 10)
Genre: JRPG
Developer: Dimps
Publisher: BandaiNamco</p