Tomb Raider has been around in one form or another, through both highs and lows for twenty years now. And what better way to celebrate the game than with a new version of the most recent game in the series, packed to the brim with new content?
Rise of the Tomb Raider – 20 Year Celebration (a mouthful to be sure) is not only the best version of last year's game on consoles, but in a strong sense a homage to the series as a whole, lest we forget it as the inspiration for a whole range of action-adventure games. While it doesn't spend too much time being nostalgic, the litany of modes, missions and extras is a welcome, (if slightly confusing), addition to last year's release. The package includes the main game, all the DLC that has been released for the Xbox One and PC version, some new DLC (also being released alongside the 20 Year Celebration for existing owners on those platforms) and exclusive VR content for the PlayStation VR.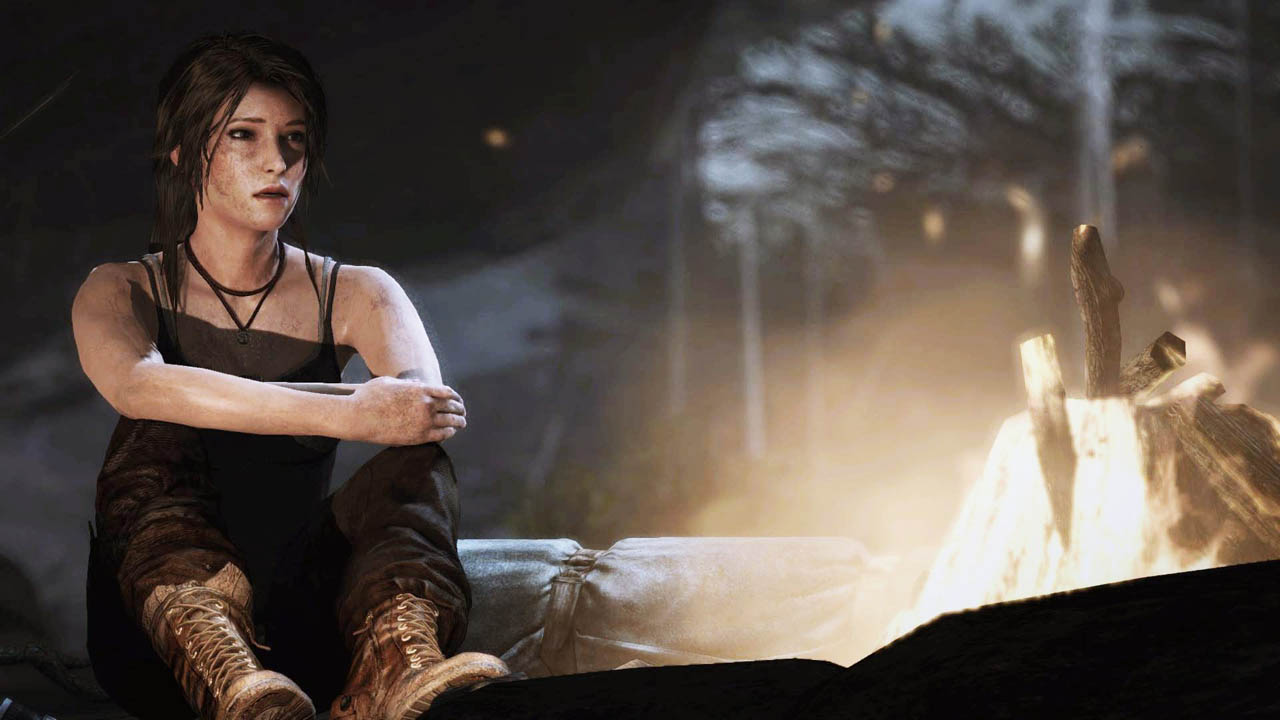 In the main story, Rise of the Tomb Raider, we see Lara Croft emerge as her own. This review won't cover the main game in detail, as we have already covered it excellently last year with Darren's review. Suffice it to say that having played it myself as well, Rise of the Tomb Raider is a worthy and successful entry into the rebooted series, and shows that Crystal Dynamics was no one trick pony with 2013's fresh take on Tomb Raider. While not as emotionally resonant as it perhaps desires to be, strong shooting, crafting and exploring mechanics come together as a worthy challenger to Naughty Dog's Uncharted series.
And the presentation on the PS4 is very similar to that on its Xbox One counterpart with some extra additions in some area. My only real complaint is that the game still does not run at 60FPS, but the upcoming PS4 Pro (or the further out Project Scorpio) may be my solution for true 1080p/60FPS performance on a console here.
Yet this version of Rise of the Tomb Raider is less important for its main story as everything else included in the package.
The 20 Year Celebration introduces a walking-simulator like experience called "Blood Ties." Set between the first and second chapters of the game, Lara is tasked with exploring her father Lord Richard Croft's manor to find documents that cement her claim to the building. It's a short but touching experience that mainly involves discovering voice recording, relics from Lara's childhood and her father's research notes. Its quiet tone stands in stark contrast to the highly kinetic main story. The short time in the house gives you much more backstory into her parent's history, and it is for the most part well written.
Blood Ties doesn't outstay its welcome nor take itself too seriously. My sole issue is with Camilla Luddington's voice acting, though I feel it may be more of the direction she was given rather than her skills themselves. Every item you discover is described in the exact same breathless tone of voice, which can grate after the fiftieth time you hear it.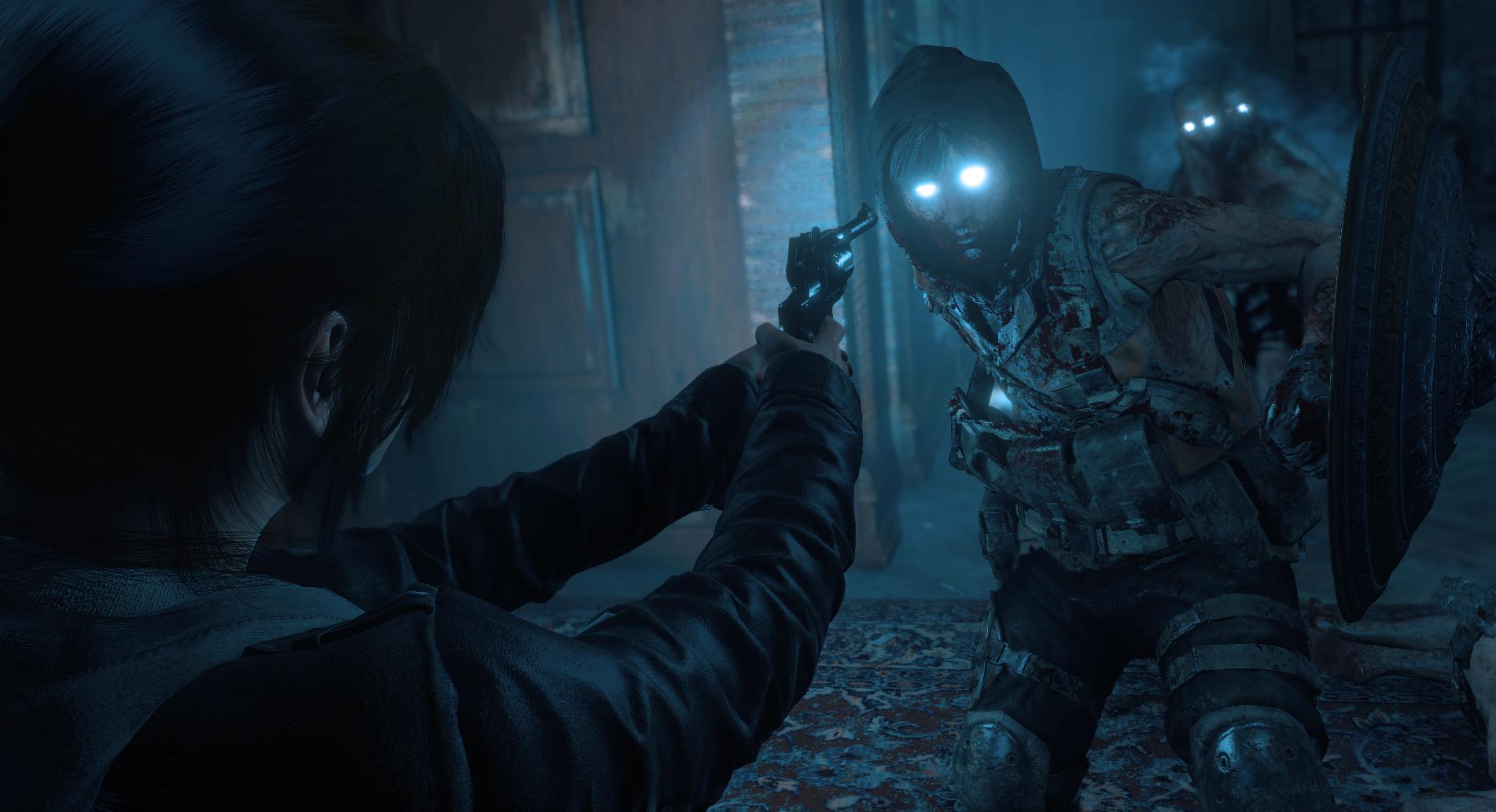 I explored Croft Manor in Playstation VR, which was interesting, but clearly a bit of a gimmick, yet I can see that it would be a great introduction to virtual reality experiences to players new to the medium.
Also set on the same map in Croft Manor is "Lara's Nightmare" zombie survival mode – sort of a horror wave-based mode. If Blood Ties is what happens during the day, Lara's Nightmare is what happens at night when you're home alone in a decrepit mansion. The zombies (sorry, infected) are genuinely terrifying and there is a real sense of dread throughout, although some of the horror is counteracted by the option to use character skins from the PlayStation 1 and 2 era, which looks hilarious and of which I took advantage of immediately.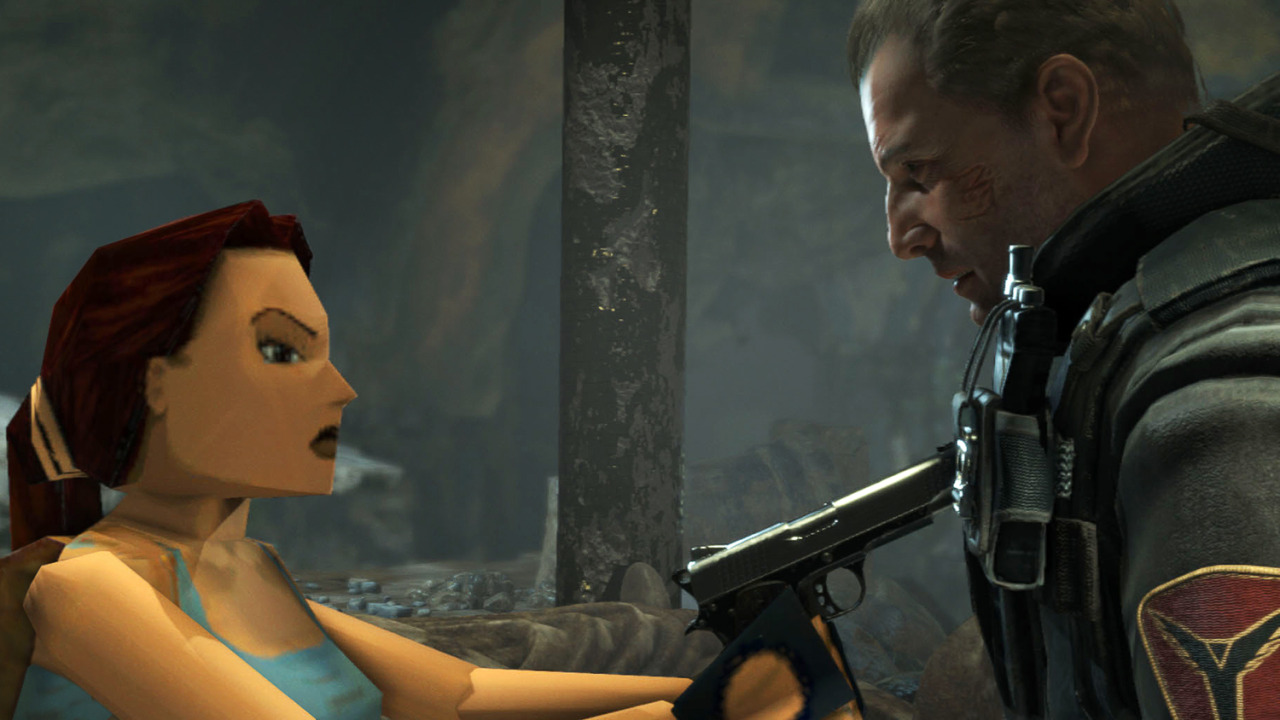 Together, these two modes feel like little experiments by the developers that they created in extra time, as something completely different to the main story entries. They're nice distractions and welcome additions to the game's package, though ultimately both are forgettable as you can get better narrative walking simulator and wave-based zombie gameplay elsewhere.
Together with the addition of co-op to the DLC Endurance mode and a new Extreme Survivor difficulty the game is now brimming with content to justify its full-price for a year-old game. In addition, Square Enix has attempted to turn Tomb Raider into an endlessly-replayable experience, where the main story mission is meant to be just the beginning of your time with the game with mission modifiers, the new difficulty mode and time trial. Actually getting to those modes can be a little difficult, with a relatively complex and muddled UI that seems to have been designed for the main story only. They seem to be options to keep you coming back to the game – that shibboleth of modern game design: retention.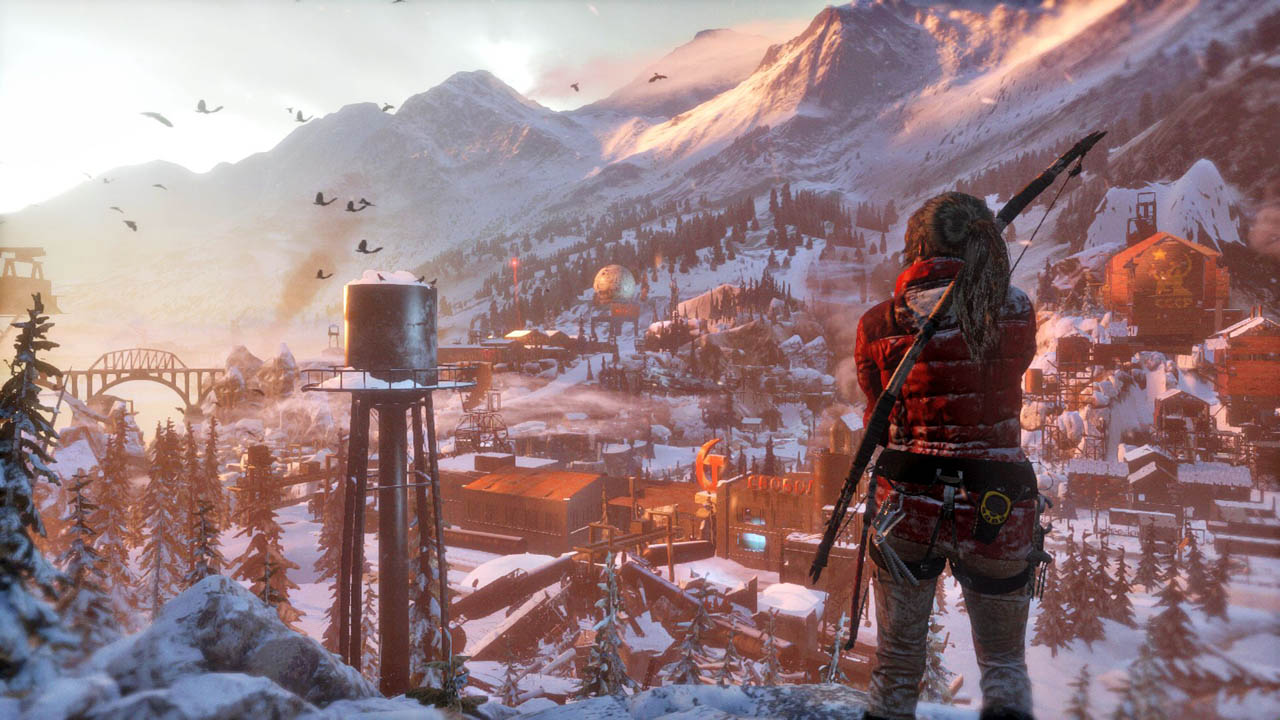 But I can't really see that happening. Like Uncharted, Tomb Raider is a game that is at its best in the main story. And that's okay. Rise of the Tomb Raider – 20 Year Celebration is the very best (console) version of a very good game. If you haven't already played it on either PC or Xbox, then this version is the one to pick up. For PS4 users who haven't had the chance to try out the game, the 20 Year Celebration represents a great deal that will keep you entertained for many hours.
I'm looking forward to examining the improvements the PS4 Pro bring to the game as demonstrated at the updated console's launch event, but that will have to wait for now.
If you already have the game on other platforms all of the content released as part of the 20 Year Celebration, with the exception of VR support for Blood Ties, will be made available to existing Xbox One and PC users as part of the game's season pass. So really, you can't go wrong with this exciting, highly enjoyable game.
Rise of the Tomb Raider - 20 Year Celebration (PlayStation 4) Review
Released: September 2016
Rating: M
Platforms: PlayStation 4
Genre: Action, Adventure
Developer: Crystal Dynamics
Publisher: Square Enix