I used to think that Pro Evolution Soccer would always be FIFAs inferior rival, destined to come a distant second place year after year. My recent sit down with PES 2017 has showed me those days are long gone.
My last proper outing with PES was back with PES 2015. While I found the game to be an improvement over PES 2014, I still had lukewarm feelings towards the game. I was told that PES 2016 once again greatly improved on the previous entry however I wasn't particularly keen to jump back in.
It seems as I might have missed something though as PES 2017 feels almost unrecognisable from what it used to be. The major flaws in gameplay have been addressed and a nice coat of polish has been placed over the game. Gone are the days of clunky movement, horrible AI and awkward animations. PES 2017 feels and looks like what a modern AAA football game should.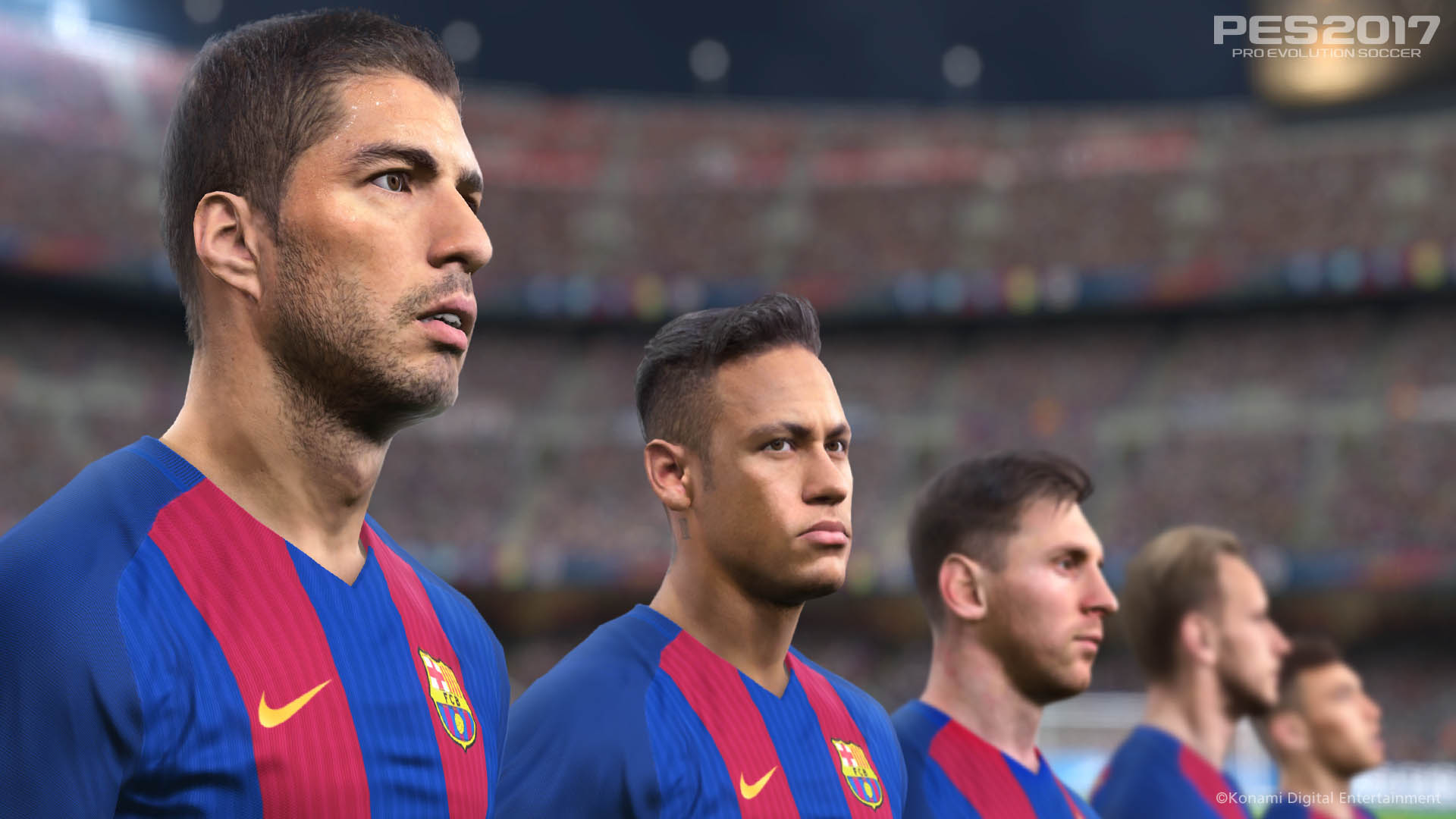 First and foremost, the gameplay is smooth and fun. Players physical interactions feel natural and the movement feel very responsive. The AI was also impressive, players continuously got into a good position and nothing odd seemed to happen, something you can't take for granted in sports games.
While I only played 3 matches, there were no moments where I shook or scratched my head at what just happened and no stand out flaws. Everything just worked and felt how it should. Whether problems will rear its ugly head after extended play time remains to be seen.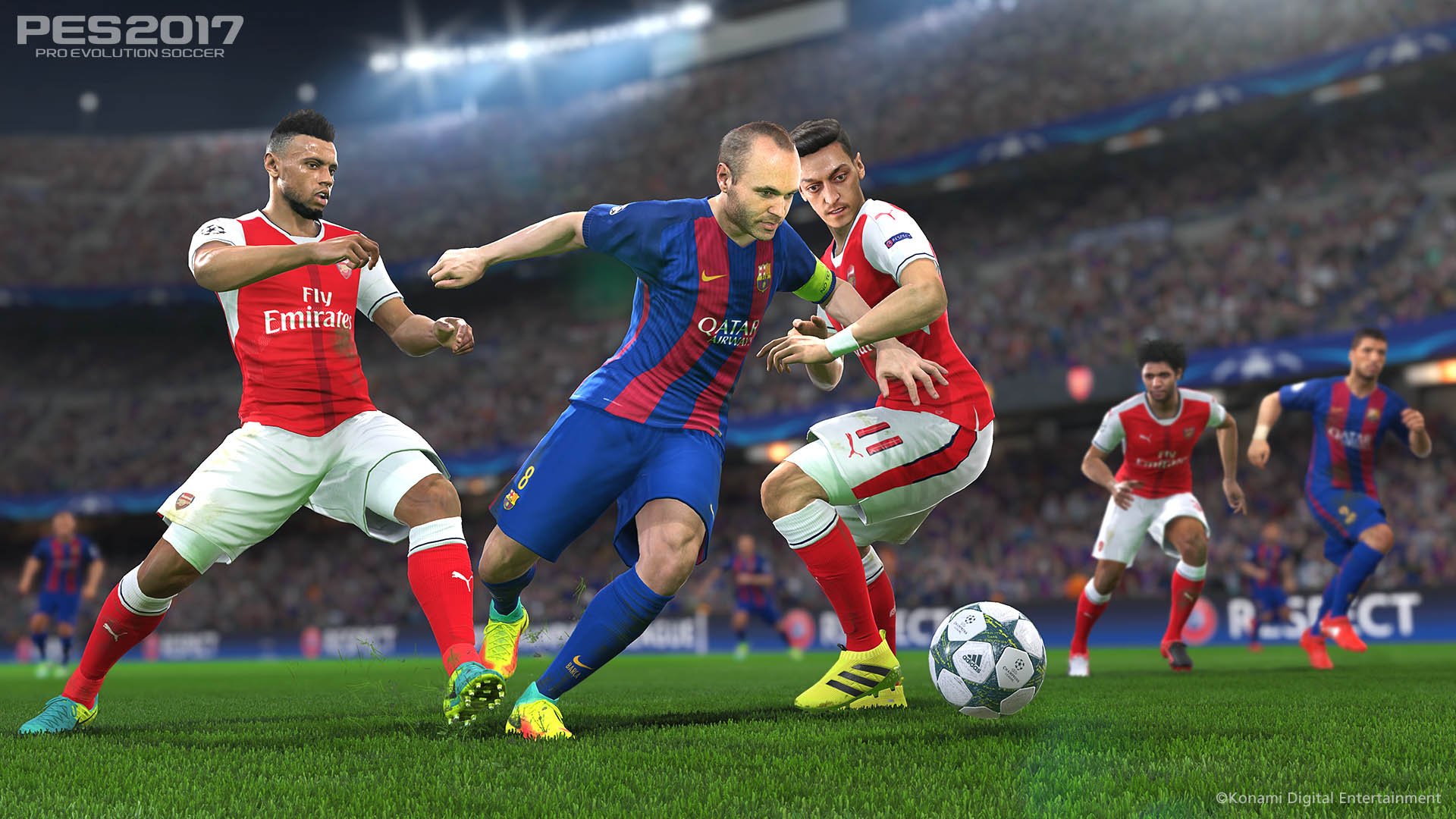 Like most sports games, the controls are very complicated making it difficult for newcomers. Trying to remember which button combinations do what type of kick takes a lot of practice. If you are a series veteran, you won't have much trouble with this.
As someone lacking in patience, I was really impressed by the simplicity yet effectiveness of mid-match team management which has seen some improvement. There are two types of settings you can view, normal or simple. Naturally, I gravitated towards simple.
The simple settings allow you to quickly make substitutions and change the tactical set-up. Making substitutions was quick and easy, showing you who the game recommends substituting players for, the players' effectiveness in different positions as well as a nice visual overview of their strengths. Additionally, you can easily switch between pre-set formations.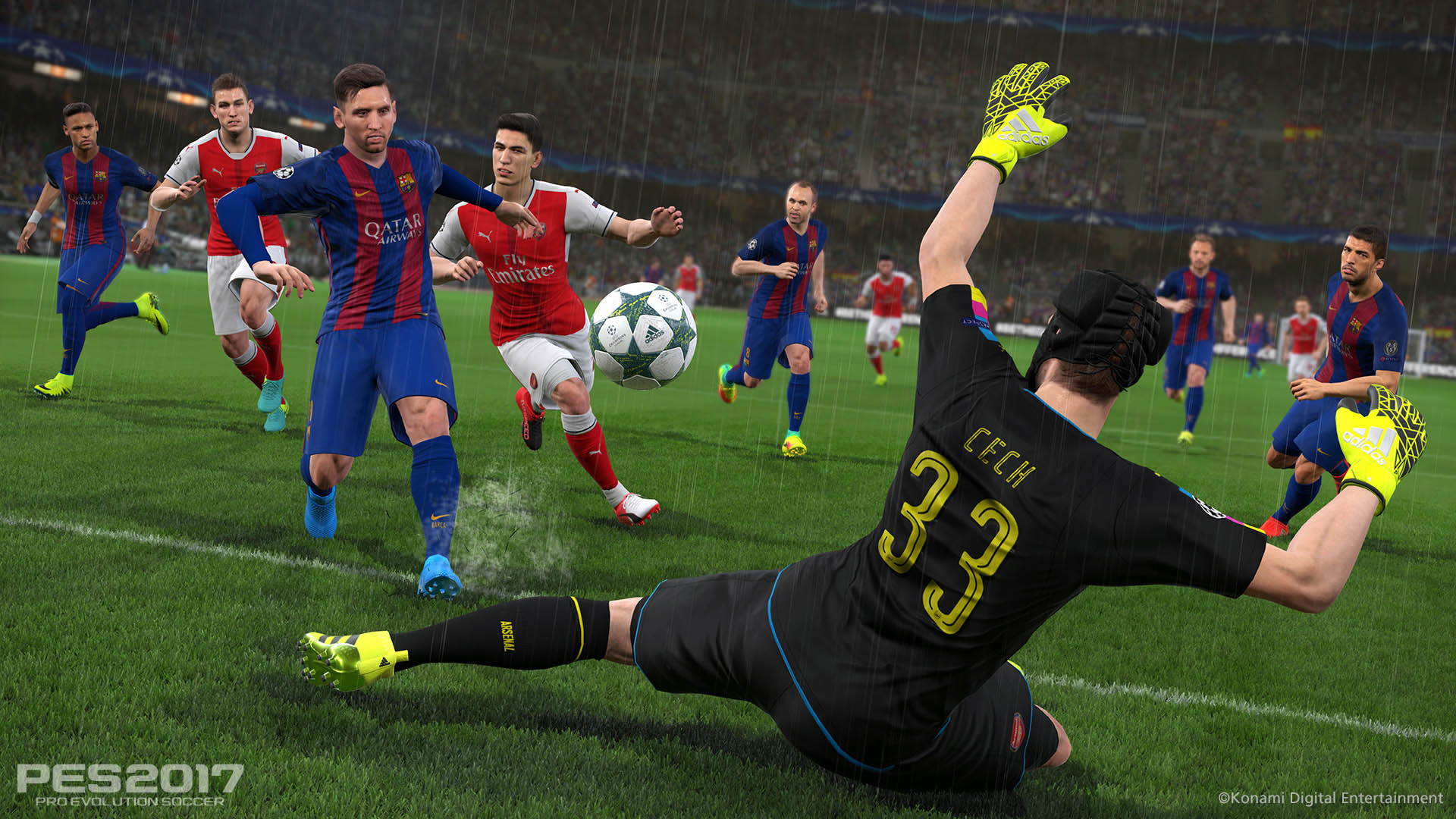 If all this still sounds too complicated, you can also enable auto substitute or set it to automatically to change between formations.
One issue I've had with previous games is the commentary. In the demo I played the commentary was switched off, something I am undoubtedly going to look for in future games. In the absence of the usual generic and uninspiring commentary, I was left with nothing but the cheers of the crowd. The roars of the crowd added a bit to the atmosphere of the game, although I still feel like it doesn't capture the excitement of watching a real match.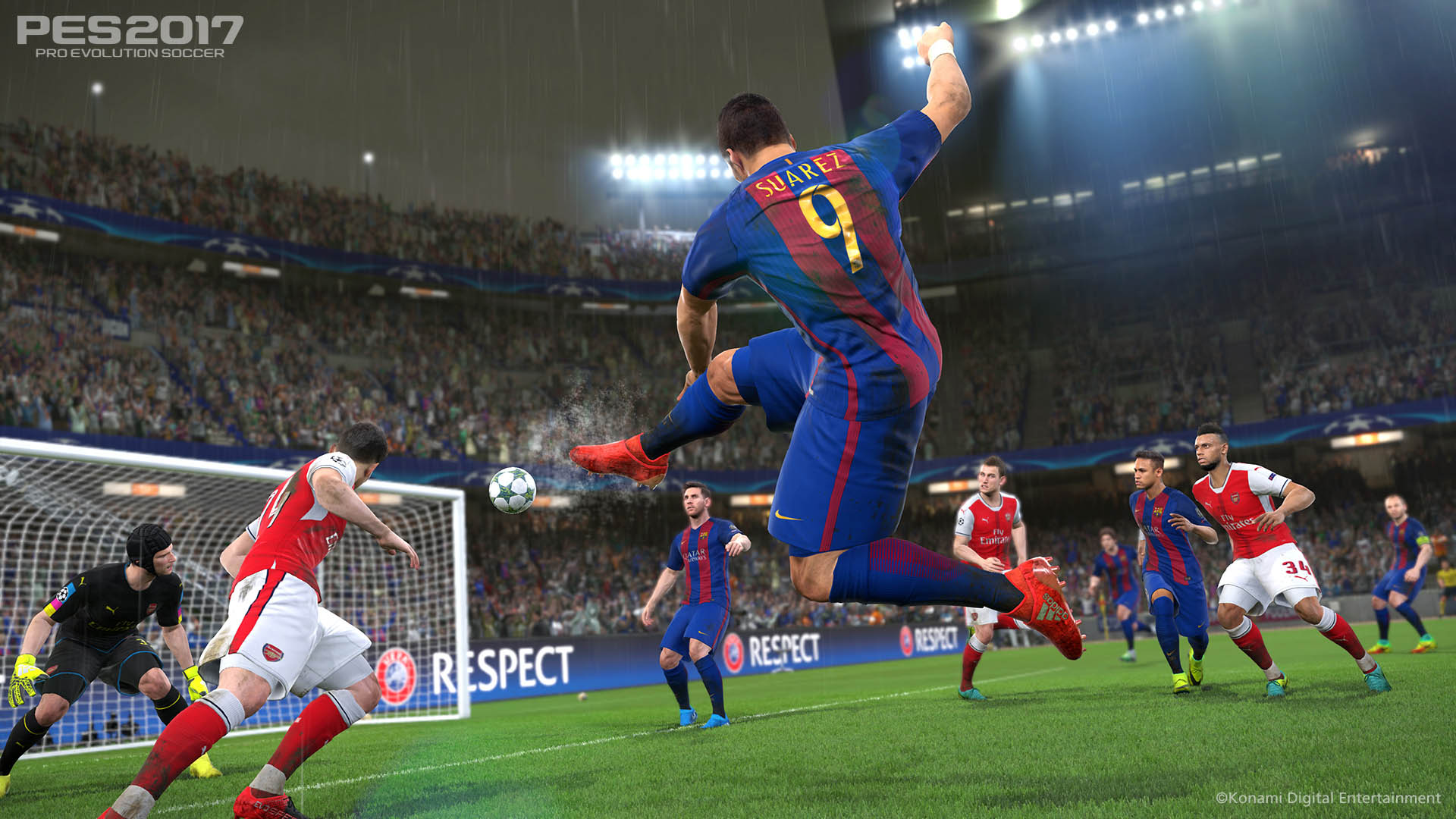 The demo I played was restricted to simple matches so I wasn't able to explore the various modes. My biggest concern with PES still lies in the lack of licences, an advantage that FIFA holds firmly in its grasp.
While I wasn't able to explore PES 2017 in its entirety, I came away very impressed with what I did play. Thanks to the exceptionally smooth gameplay, it is hard to argue that PES once again is looking like a strong contender to be the football game of the year.
*Pro Evolution Soccer 2017 will release on PlayStation 4 and Xbox One on the 15th of September 2016.