When I was a child, Pokémon was my world. And when Pokémon Stadium was released, it came ever so close to realising my dreams of a 3D, polygonal Pokémon fighting game. So when Pokken Tournament was originally released for the Wii U many years later, I was excited. And though it didn't set the fighting scene on fire, it remains an underappreciated gem. Like so many great Wii U games, it slipped under most people's radar simply for releasing on an unpopular platform. To add insult to injury, Nintendo didn't release updates for the game that the version released for arcades in Japan, did get.
Nintendo's plan of one major release per month in the Switch's first year continues with this release. It's a strategy that has paid off big for the company, with a series of ports, exclusives and partnerships leading to one of the fastest selling consoles yet. So can Pokken Tournament DX continue this run of success? Does it match up to the other releases so far?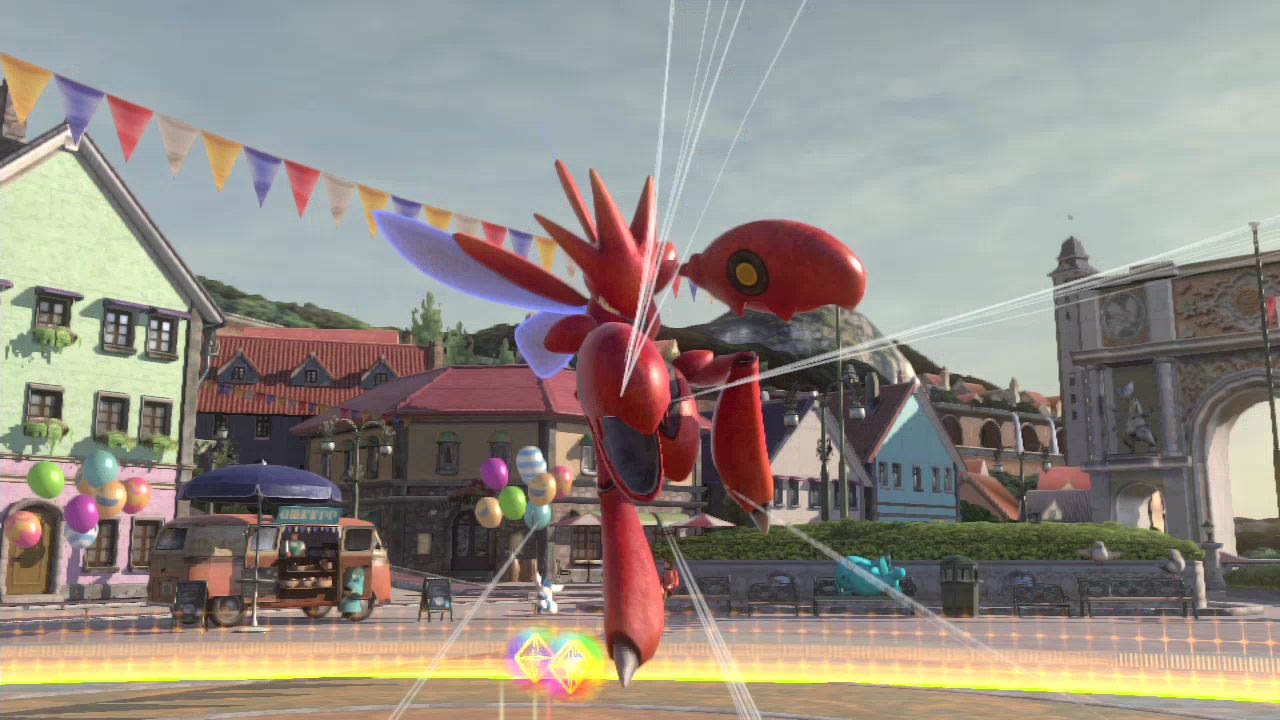 In measuring up to the quality of other major Switch releases, developer Bandai Namco has a solid game already out there to build upon. Fighting remains the same as the Wii U and arcade releases, and still consists of two Modesto phases to each battle – 2D – the duel phase and 3D – the field phase, (8 direction movement). This variation leads to exciting fights that are different every time. There's now also Team Battle, a 3 vs 3 mode reminiscent of the Pokémon RPG games. While I couldn't find a way to tag Pokémon in and out, I found it to be one of the best additions to the game.
There's also the Daily Challenge – which is good for players who want structure in the game without having to battle online. Each day you get a new set of win conditions (such as use this character, or win this many matches) to beat, where you can earn skill points and get to know the different fighters. It's also good for when you're offline, which you're much more likely to be with the Switch.
You now have the ability to save replays for later viewing, which will be a boon for serious players to study their strategy. There's also more player characters – Croagunk, Empoleon, Darkrai and Scizor. These were originally released for the arcade version of the game, which was largely restricted to Japan. DX owners also get Decidueye from Pokémon Sun/Moon, a brand new entry for the series.
So what is the fighting like? Moves are well telegraphed, which is an impressive feat given the wide range of Pokémon body shapes the developers had to deal with. Juggling and multi-combos can be devastating – both in offence and defence.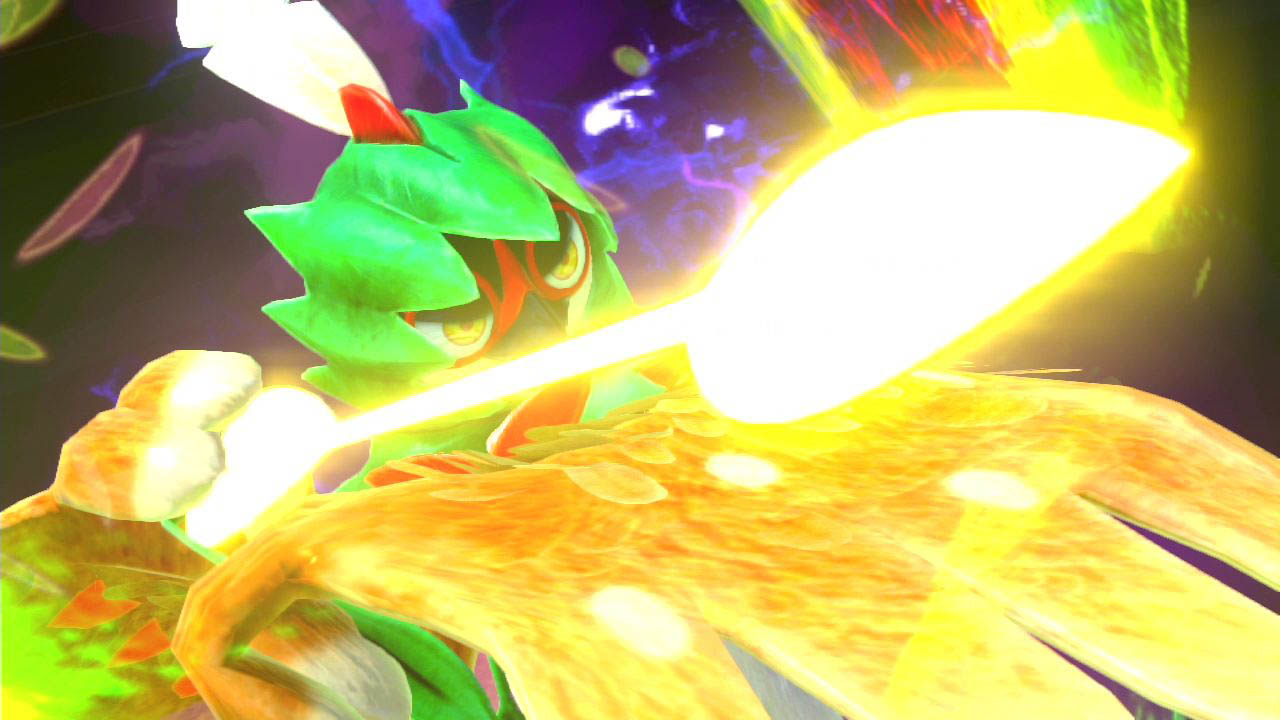 The Switch version of Pokken Tournament features a much higher resolution, though it's still well short of a true 1080p. I'm not entirely certain, but I think the UI seems to be rendered at a higher resolution than the 3D graphics, so at least these aren't as blurry.
Another big improvements is that playing local multiplayer now retains 60FPS performance, rather than downgrading to 30FPS. This makes everything much smoother and is on par with other fighting games. There's Two options for local co-op play, though I'm not sure why. One is a bizarre split screen that renders two horizontal 16:9 screens with HUDs on the top and bottom. The other is the normal mode, which while favouring one player in the field phase, provides a vastly larger screen to view, and was my preferred way to play. I'm not sure why the first one is there – it makes it extremely difficult to see what's going on, especially when playing in handheld or tabletop mode. Still I guess it's good to have options.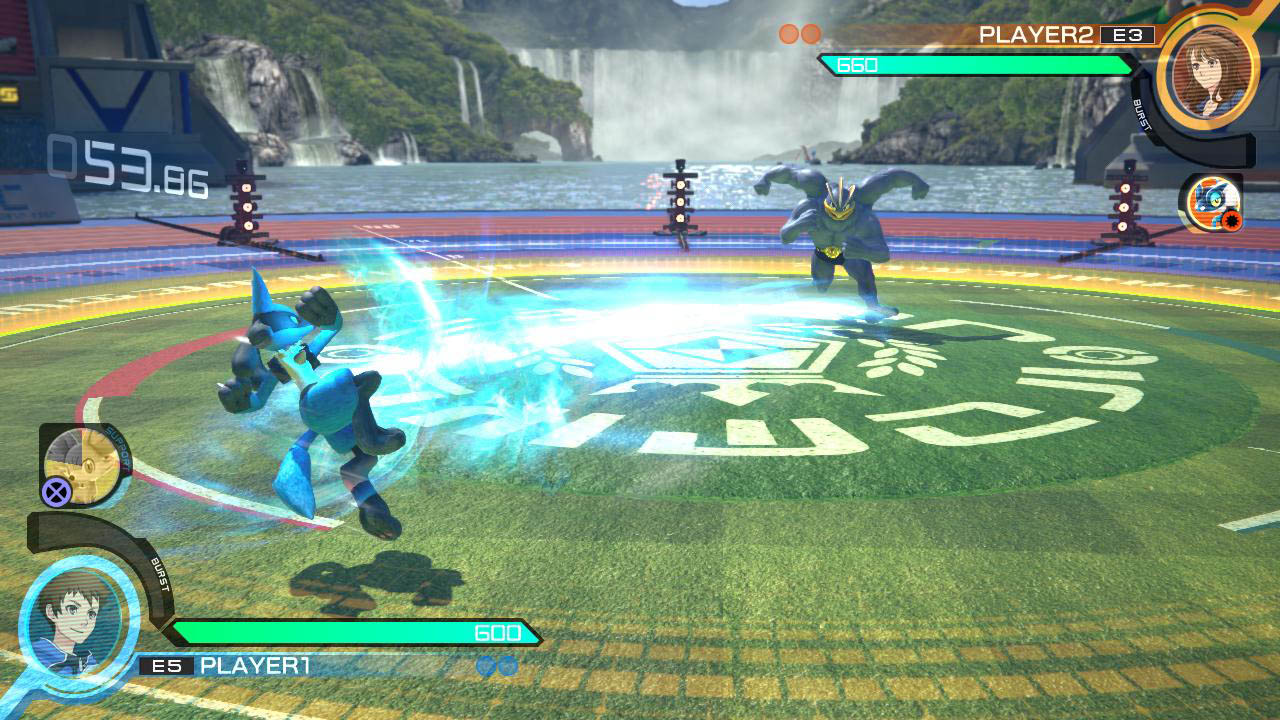 A big question for me going into the game is how does it fare playing with two Joycon controllers? Unfortunately it's not great, especially when reaching for the shoulder buttons. But it's better than nothing at all, and when using the grips on top of the joy con it made it much easier. Nobody is going to be playing with the joy con professionally, but for pick-up matches it'll do just fine. The Pokken Tournament controller now works on the Switch (as it is now natively supported) when plugged into the dock. I wasn't able to test if it worked with a USB-A to USB-C adapter but that should work too.
Although on the surface DX doesn't add many new features to the original Wii U release, this version is much more in line with our expectations for a modern game than what we originally got. And like all games on the Switch, a built-in killer feature is the ability to take this on the road and play against anyone, anywhere. While Pokémon is no longer my entire world, Pokken Tournament DX proves that Pokémon still has a vital part to play in today's gaming landscape. The versatility of Pokémon has been one of its key strengths, and fighting games has now proven to be an area in which it excels. Do I think Pokken Tournament DX will be the next Street Fighter II? No, of course not. But now that it's on a popular platform, released in a quieter time of year alongside a solid release strategy, it has a much better chance than it did languishing on the Wii U. I'm glad we have had the chance to revisit this game; it deserves its spot in the limelight.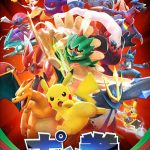 Pokken Tournament DX (Switch) Review
Game Detials
Released: September 2017
Rating: PG
Platforms: Nintendo Switch
Genre: Action
Developer: Nintendo
Publisher: Nintendo</p