Mario's engine is revving. The Koopalings have their eyes on the finish line. The Gran Prix is about to start… in your living room, hallway, kitchen and pretty much everywhere in your house.
Mario Kart Live: Home Circuit takes the Mario Kart game that we all know and love to play and pits this in to the real world.
The game itself comes with one racer (either Mario or Luigi, depending on the box set you opt for) and via the Switch consoles control your chosen racer in his physical mini kart will burst around the circuit aiming to win.
The small Mario or Luigi kart is responsive to the goings on in the game.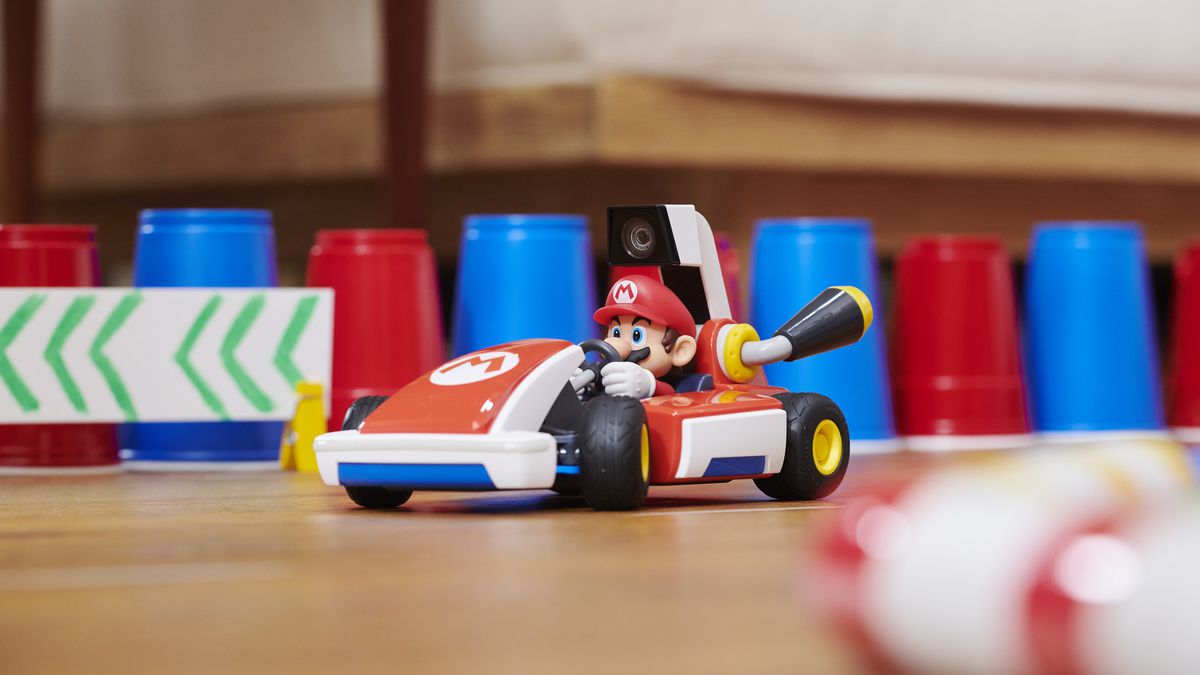 Get a boost? So does the physical kart. Hit a wall or another racer in the game and the physical kart will also react accordingly.
Everything that Mario or Luigi see plays out on your Switch screen via the mounted AR camera on the small physical kart.
The game comes with everything you need to build your own circuit and it's really just up to you to find ample floor space for a heated yet light-hearted race.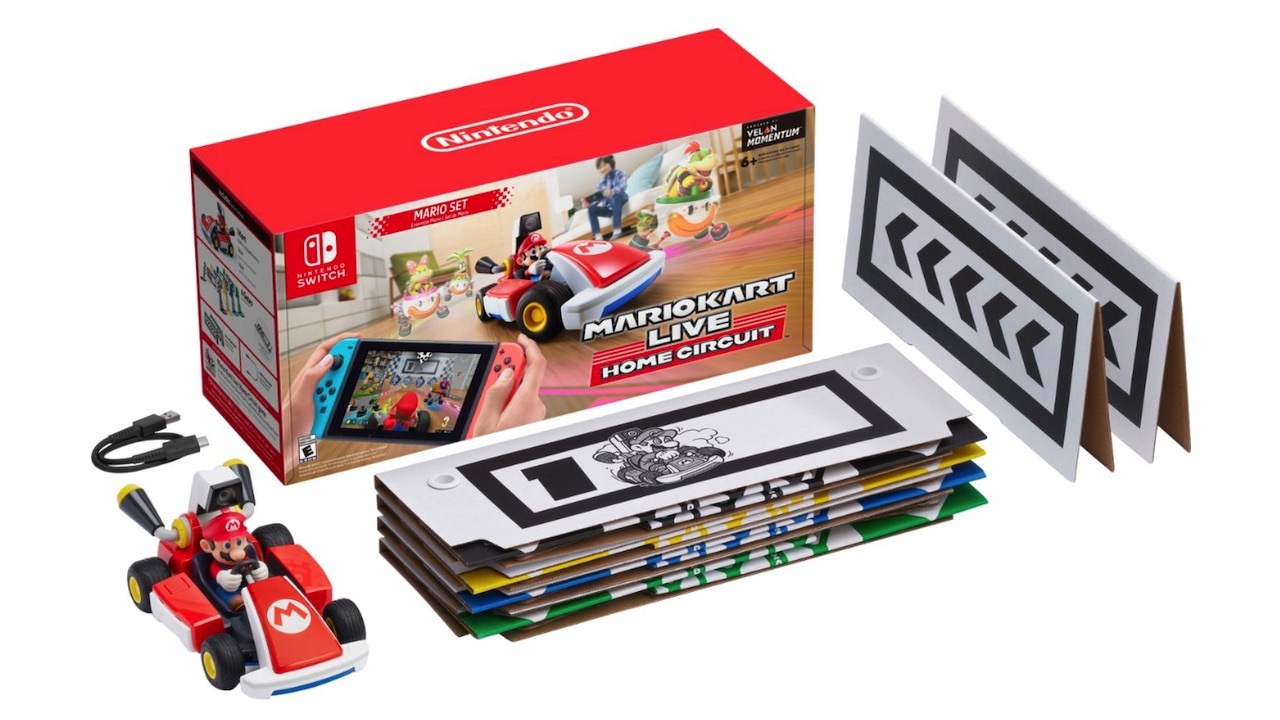 Mario Kart Live: Home Circuit also offers up multi-player, providing the other players have a physical kart of their own and they can join in to your race and track that you have set up.
Playing Mario Kart Live: Home Circuit is a mix of live feed of a race and controlling the race at the same time.
Set up doesn't take too long initially and once you're good to go you'll be battling it out against virtual opponents in Tournament or a real world rubber burning fest against up to 4 real world players.
Mario Kart Live: Home Circuit is a break in the fourth wall of video gaming, where the onscreen characters are live in your home.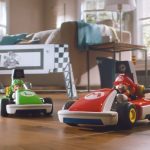 Mario Kart Live: Home Circuit (Switch) Review
Game details
Released: October 2020
Rating: G
Platforms: Nintendo Switch
Genre: Action
Developer: Velan Studios
Publisher: Nintendo