What's better than Zombies? An entire Army of them! The cult horror shooter series comes to an apocalyptic conclusion with an epic new third chapter, a heart-pumping new horde mode, and remastered editions of the best-selling Nazi Zombie Army 1 & 2.
In the dying flames of World War II, Hitler has unleashed one final, unholy gamble – a legion of undead super soldiers that threatens to overwhelm the whole of Europe.
Fight alone or team up to save humanity from the zombie menace in this apocalyptic third-person shooter. Battle through THREE epic campaigns across 15 demon infested missions.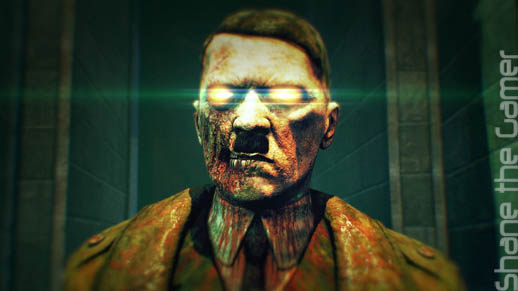 Zombie Army Trilogy will allow you to play solo or fight back to back in online co-op for 2-4 players. Do you dare to take on one of the most intense and challenging third-person shooters in gaming?
Face gruesome enemies with iconic weaponry and powerful explosives. Dismembering the undead to gives yourself a fighting chance, and experience every putrid lung burst, every rotten bone shatter with the infamous X-ray Kill Camera.
Delicious.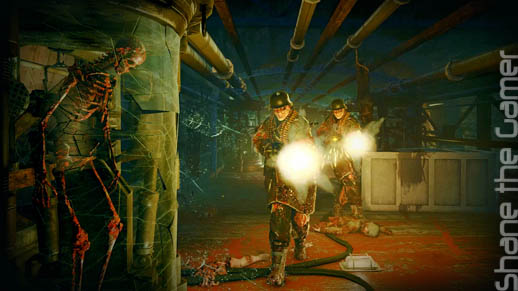 The ultimate horror package – alone or with teammates, Zombie Army Trilogy will have you experiencing three nerve-shredding campaigns across fifteen missions of intense third-person action.
Man up and face your fears in the brutal and newly introduced Horde Mode for 1-4 players, across five blood-curdling maps.
There is a varied selection of Zombies to take down within the harrowing legions of the undead; armoured skeletons, fire demons, chainsaw-wielding elites – and worse – before facing the demonic Führer himself!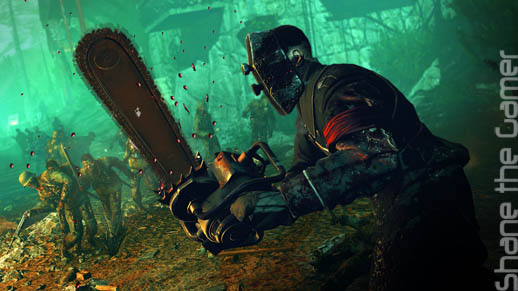 Shred the undead with genre-best rifle ballistics, powerful firearms and deadly explosive traps and wince as your bullets shred the insides of the undead in gruesome detail.
Zombie Army Trilogy also has customisable options where you can choose to play as one of four male or four new female survivors whilst perfecting your play style with fully custom weapons and loadouts.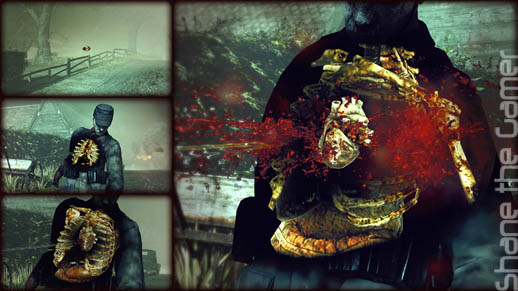 Gameplay difficulty can also be fine tuned to your liking by way of adding enemy multipliers.
Zombie Army Trilogy, releasing the 6th of March, 2015.
Recut. Remastered. Unleashed.
[jwplayer player="1″ mediaid="10908″]