Xbox has come along way since it's initial release all the way back in 2001.
We met Master Chief on the original Xbox, which for the time was groundbreaking and offering up superb IP franchises such as Halo and Gears of War on the 360 not forgetting making inbuilt memory for your game saves mandatory.
This November, the 7th to be precise, the Xbox One gets a 4K HDR do-over with the release of the Xbox One X.
But is it a rehash of the X One or is it an entirely new console?
Kinda both – but it is most definitely and currently the worlds most powerful console, that's for sure.
Our mates at Xbox New Zealand have sent STG an Xbox One X one week before release date. Upon receiving the unit we couldn't wait to rip into it and see what was inside the retail box.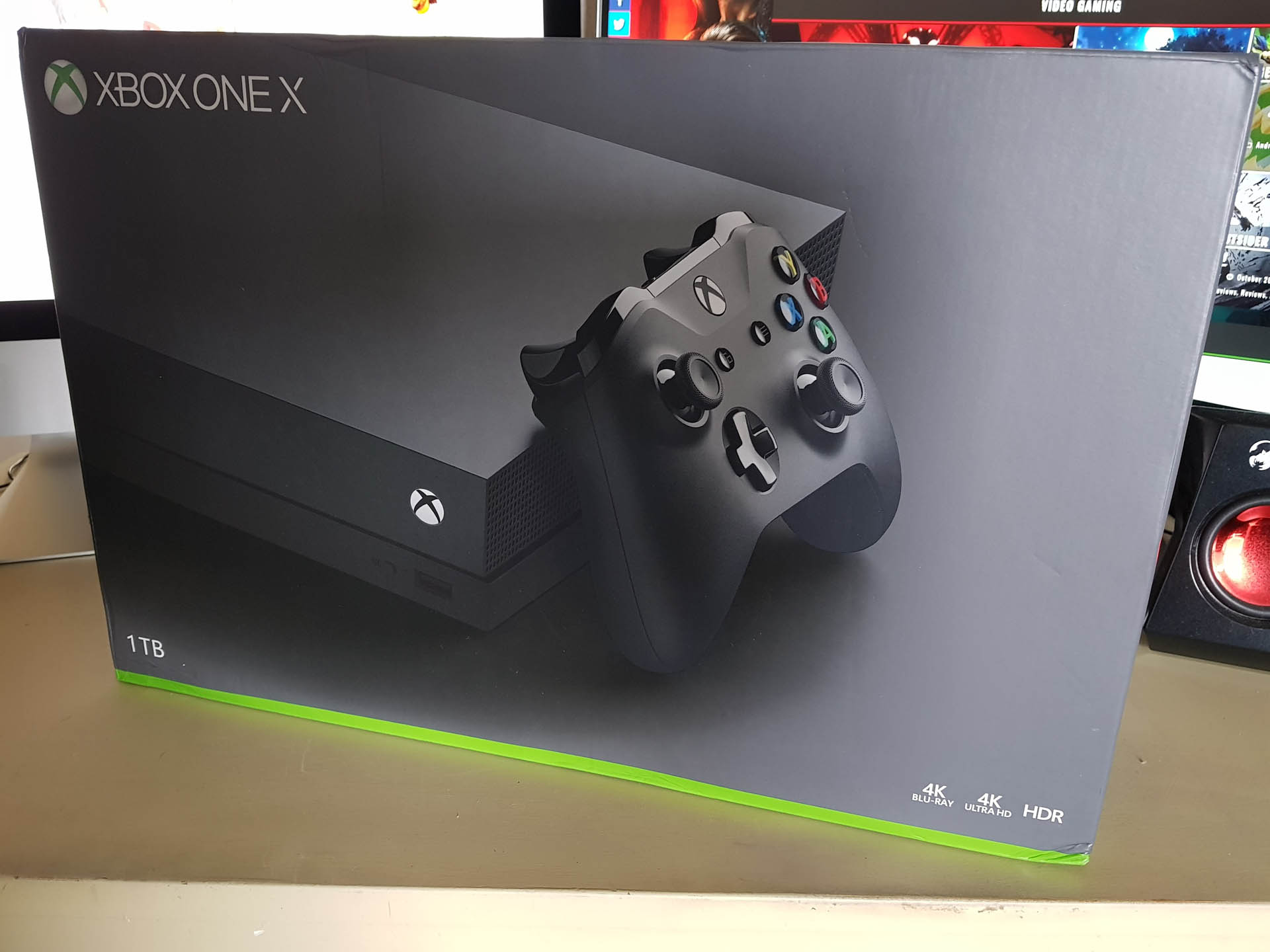 The box itself is rather large – we initially thought the console itself was going to be sizeable, however it was mostly internal packaging.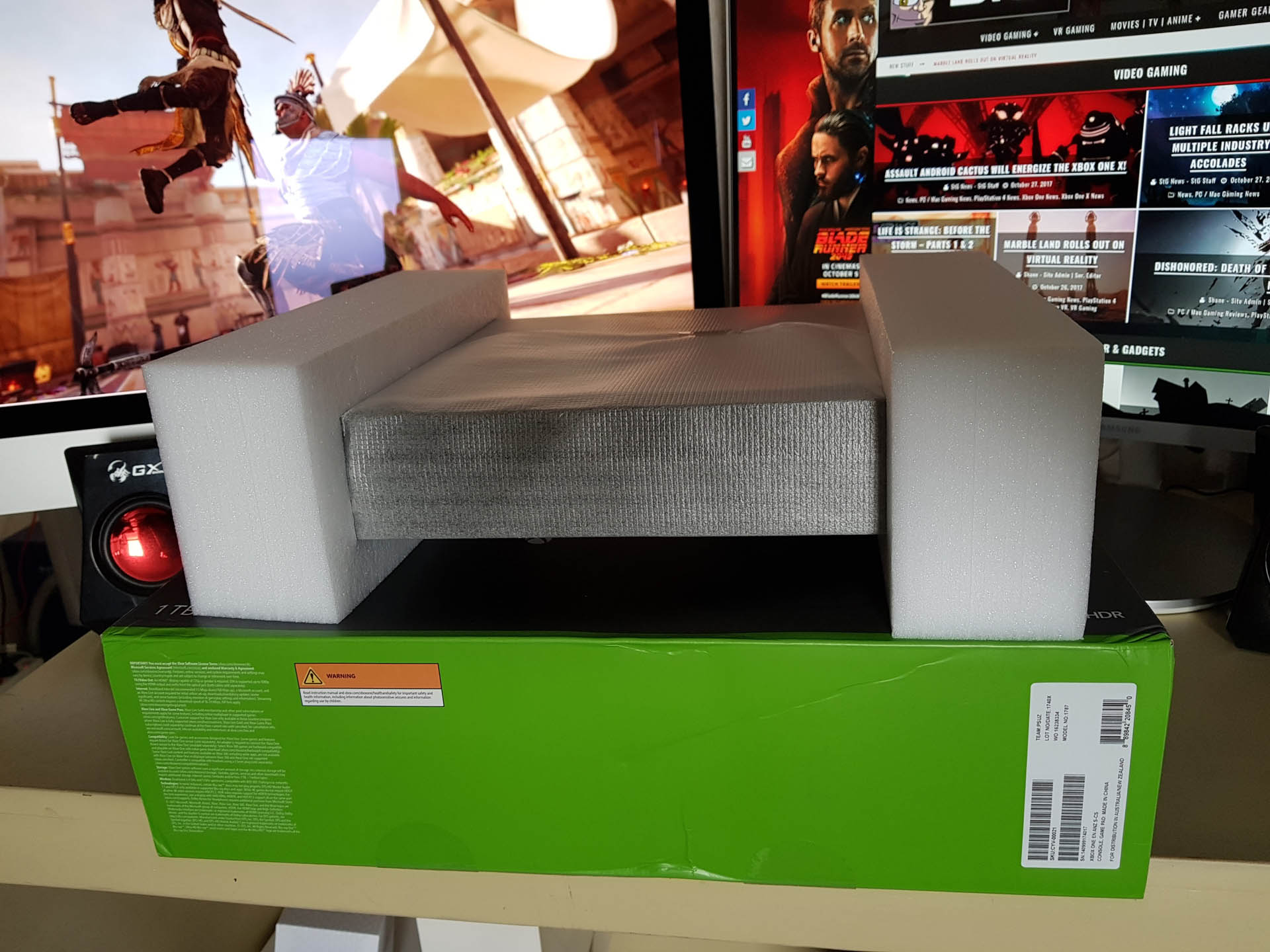 The Xbox One X is a tad slimmer and smaller than its predecessor – and mightier.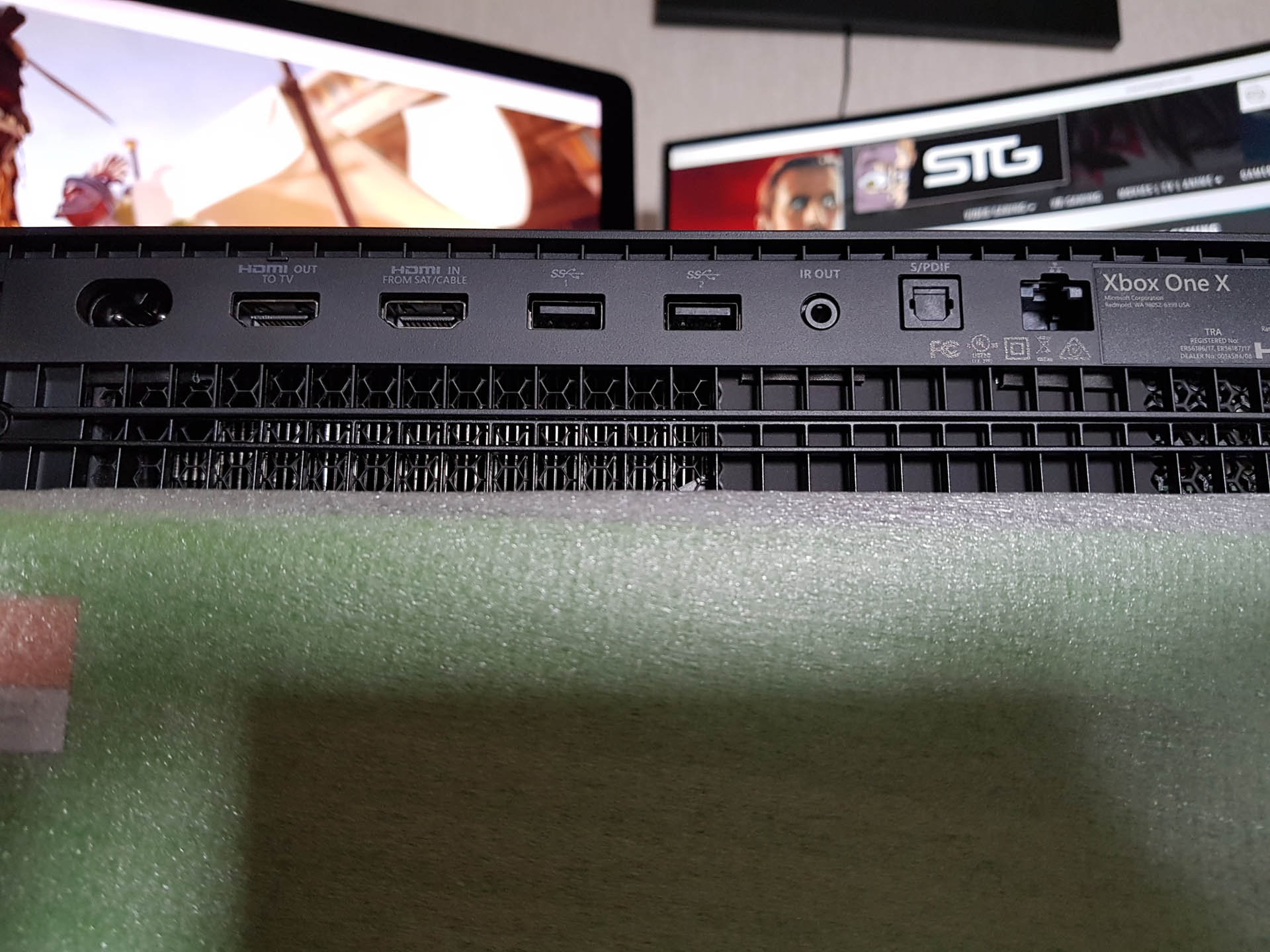 The rear of the console sees a few more ports than the Xbox One. Firstly you have two HDMI ports, one input and one out. Two USB ports can aslo be found, aswell as one on the front of the console which is super handy.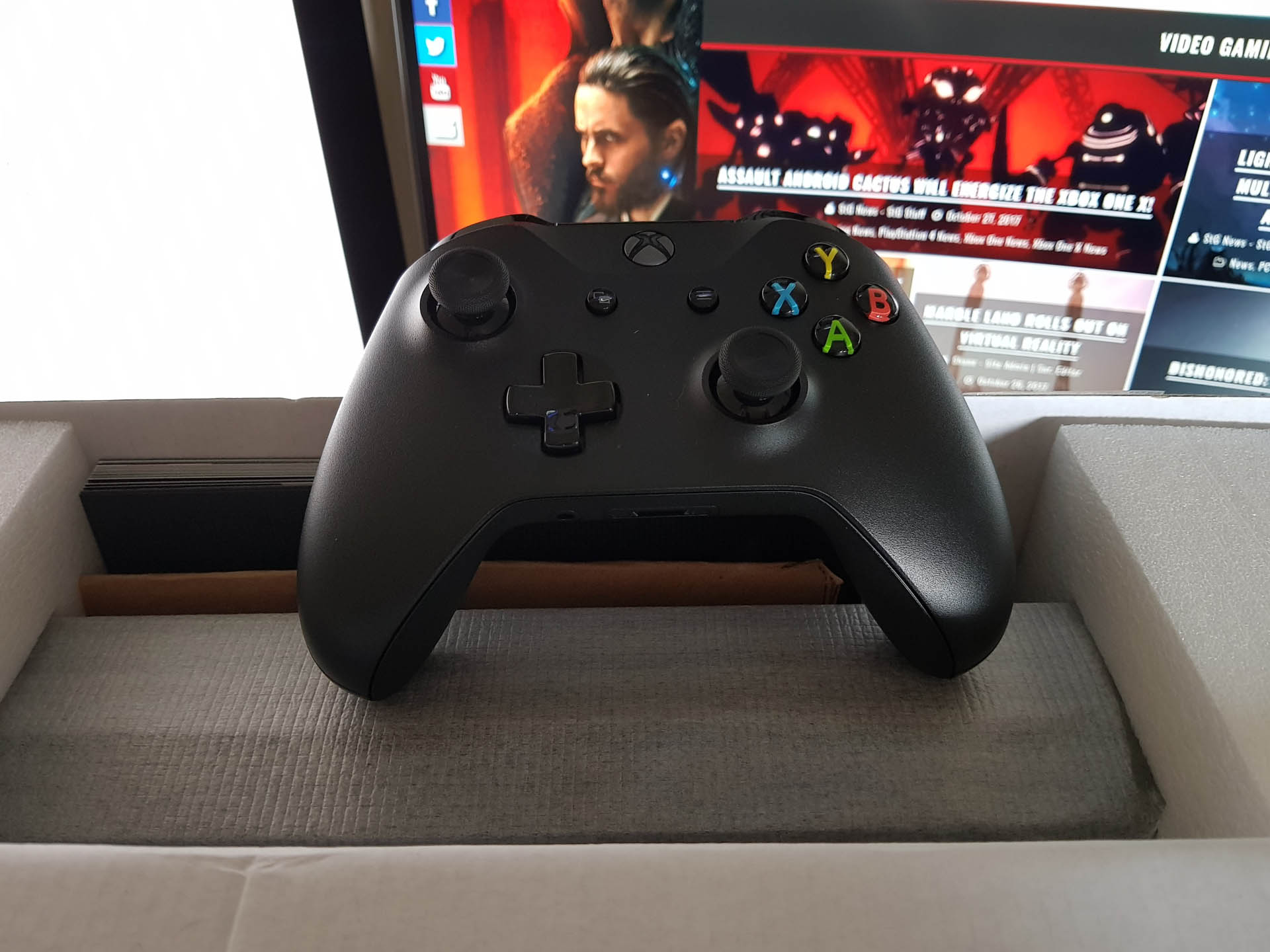 The Xbox One X controller looks suspiciously like an Xbox One controller. There is no Day One branding, it's just black and grippy. We had hoped that Xbox would have included a rechargable controller in with the sleek new console. They didn't. Two AA Batteries are also included, but hey, they were good enough to include them!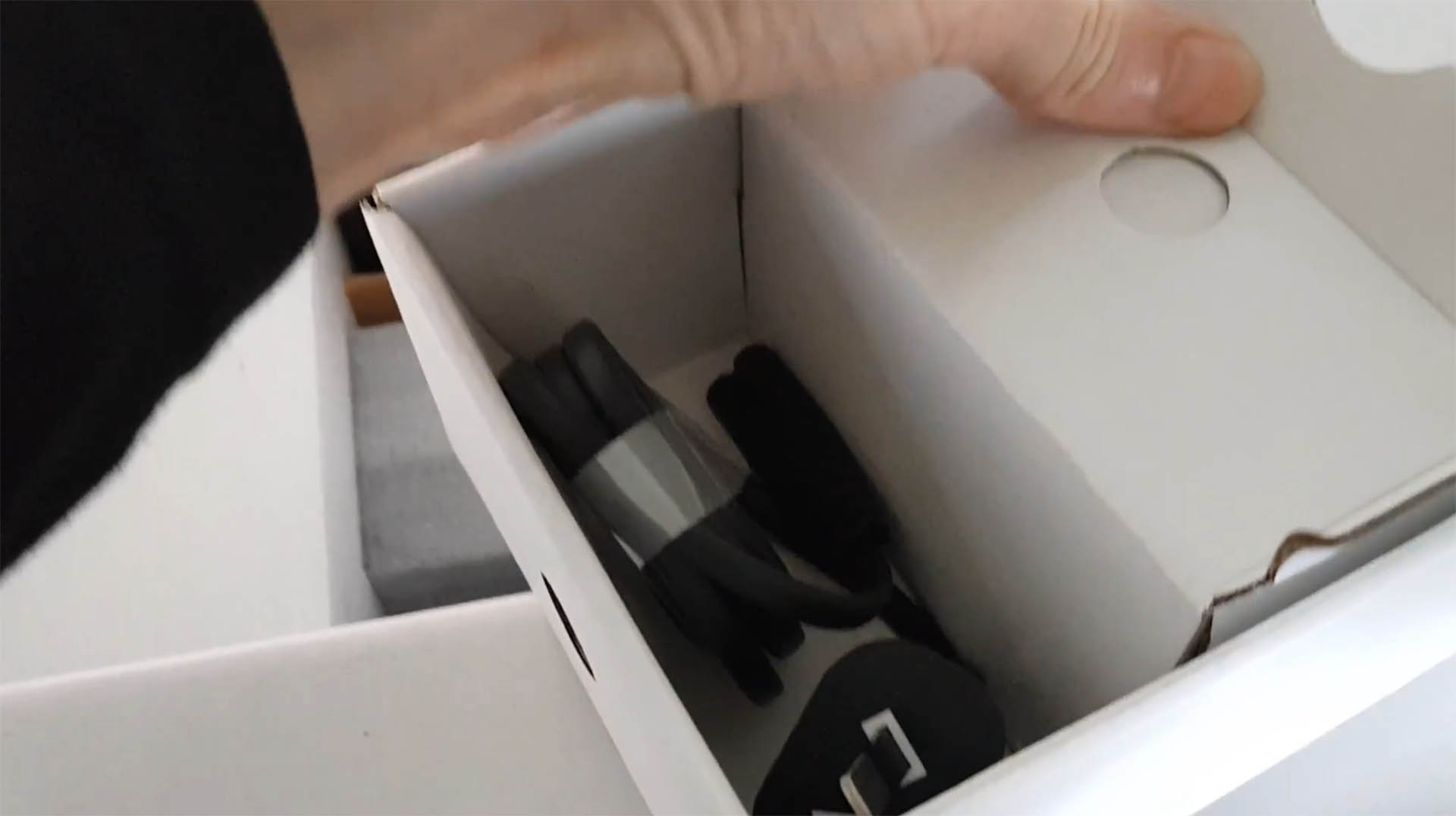 Cabling included is stock standard, one HDMI cable at approx 3M in length (we think) and a figure eight power cable. Yay no power brick anymore!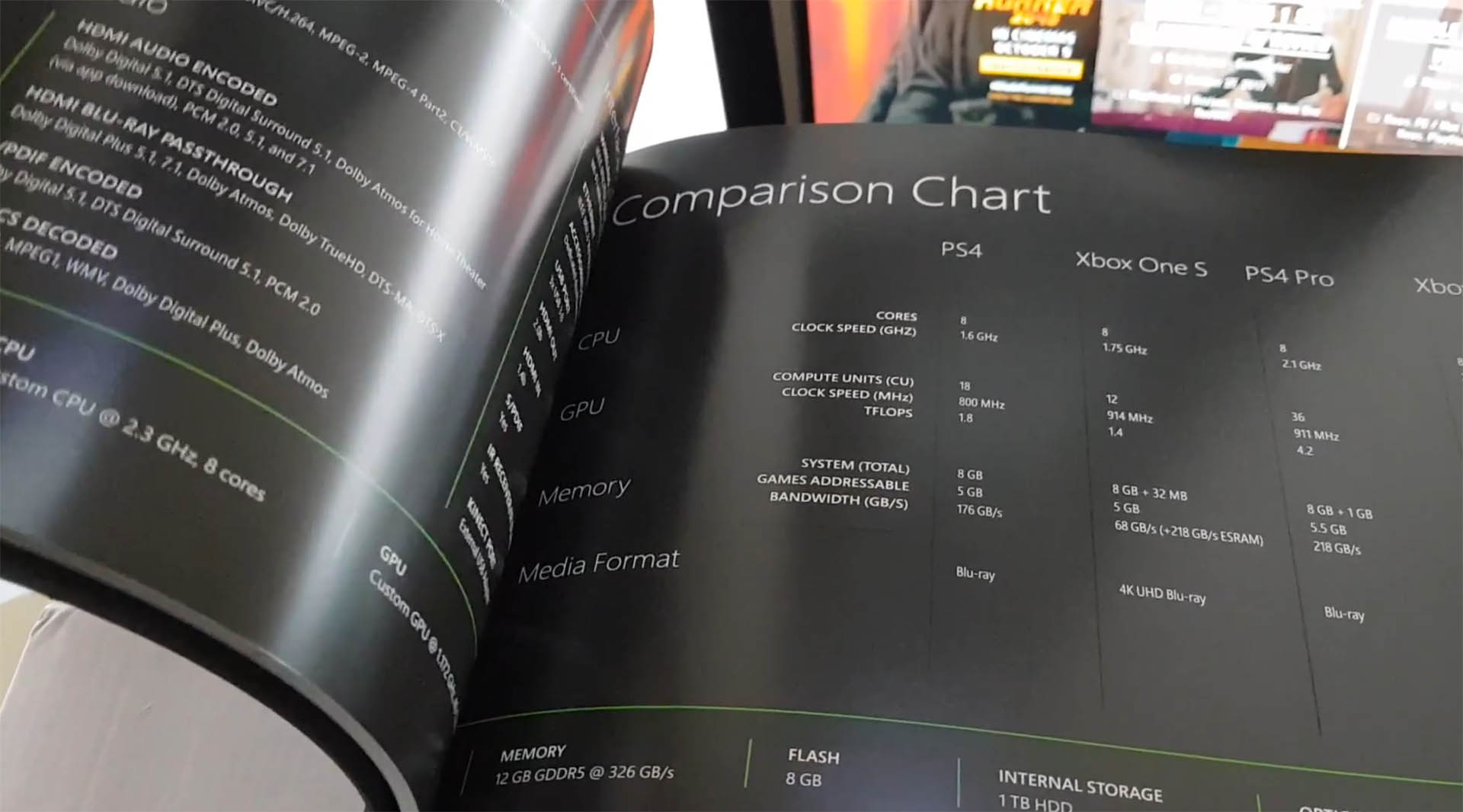 Also included is a well printed booklet. This offers up the specs and a 'How to' when it comes to connecting up your shiny new machine.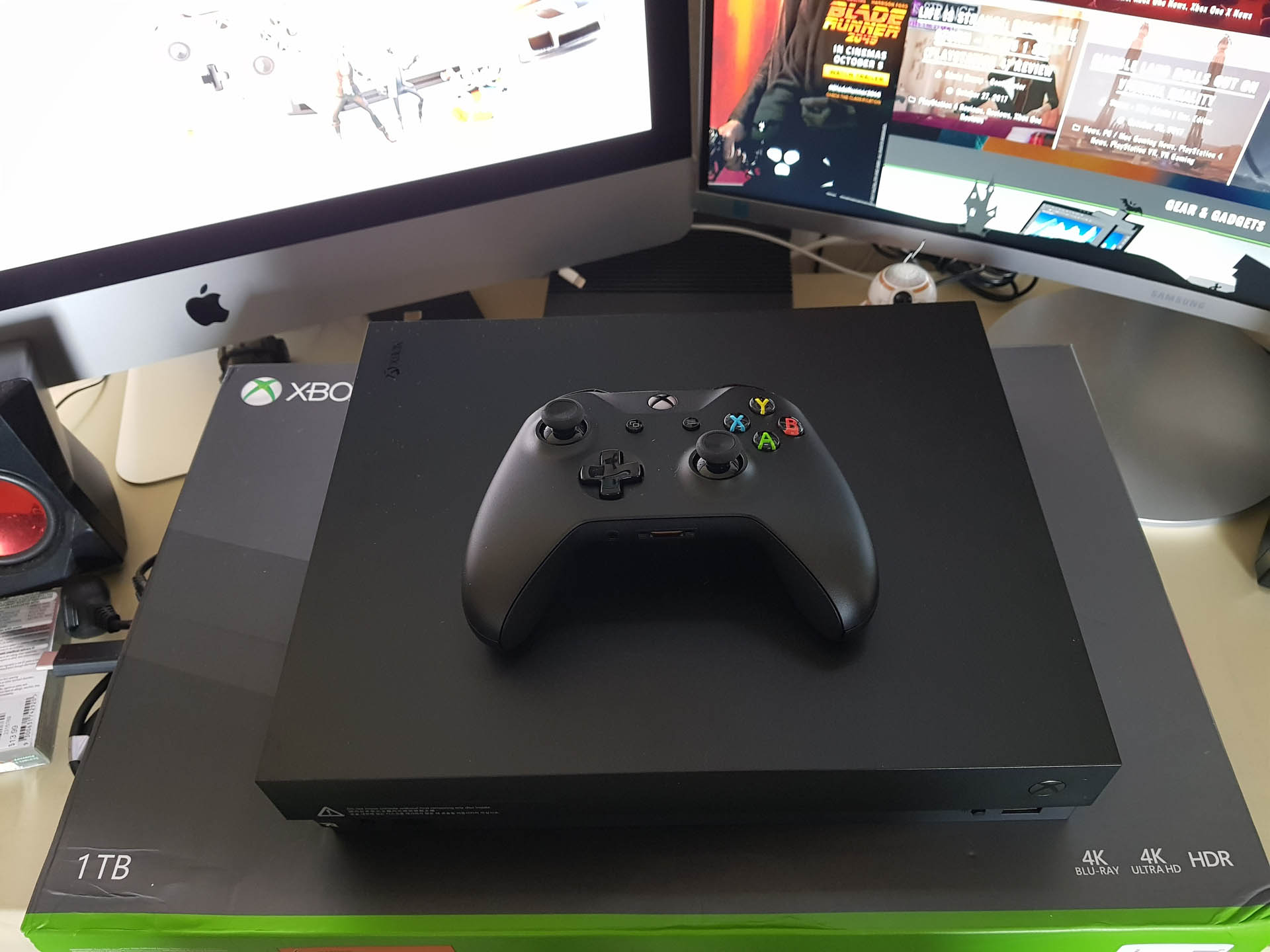 And there you have it gamers – here's what you can expect on release date when you get your Xbox One X in your hands. Super simple to connect up and ready to go for some 4K HDR Xbox gaming!
Xbox Gaming superbness.