Thrustmaster have been making gaming wheels and pedals for as long as we can remember.
Owning the console and PC markets, each year they out do themselves with a new iteration of products that further enhance the driving, flying, simulation experience.
Now available for pre-order the Thrustmaster TS-PC Racer Racing Wheel for PC redefines tarmac treading for Windows based gamers.
The TS-PC Racer is a powerhouse of technologies created to enhance gaming performance and offer a racing experience closer to reality, enabling gamers to be fully immersed with the Thrustmaster TS-PC Servo base, Detachable Open Wheel accompanied with metal plastron and suede leather.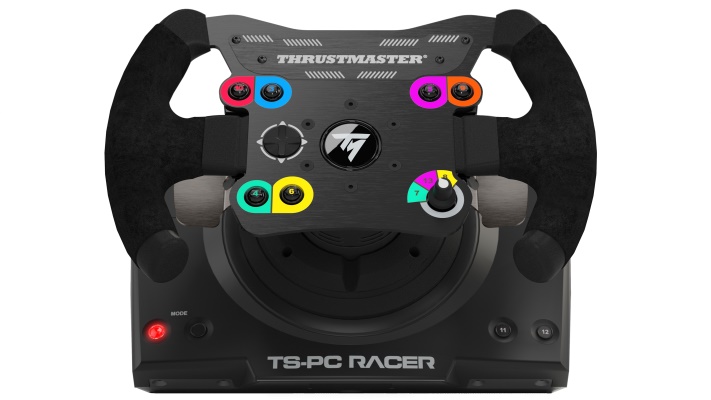 TS-PC Racer motor provides powerful 40-watt brushless FFB and incredible velocity (dynamic torque): from long stall curves (STALL mode) to super-responsive zigzags (DYNAMIC mode). Also featured is a Motor Cooling Embedded system which maintains dynamics with the new motor, by ensuring that there is no overheating and while remaining silent.
Expect to experience Field Oriented Control: H.E.A.R.T (HallEffectAccuRate technology). This provides 16-bit resolution (65,536 values), while the new F.O.C. algorithm dynamically optimizes the response to intense torque demands.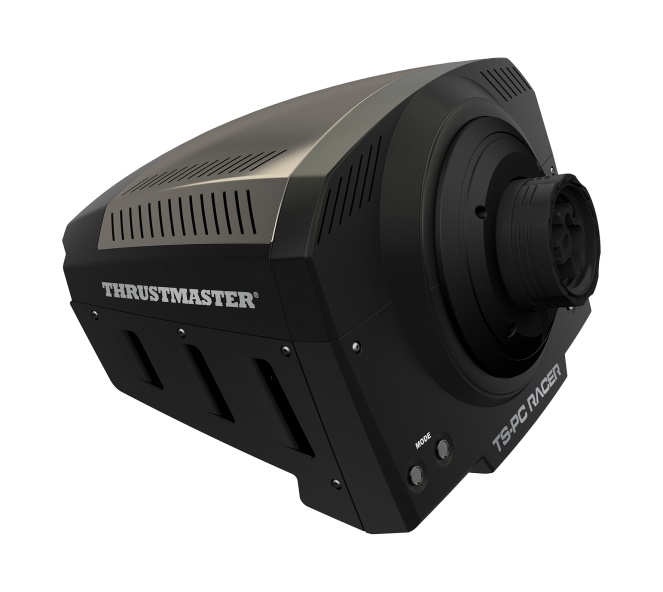 The external TURBO power supply will deliver constant power and massive peak power to instantly respond to ultra-fast requests from the gameplay and rendered graphics. Toroïdal-shaped to optimize efficiency versus heat at 86%, with a finless design. The overall peak power results at 400 Watts!
In the box you can expect to find the TS-PC wheel + base + T-Turbo power supply + clamping system and the usual documentation for instructions and warranty. The Thrustamster TS-PC will retail for around $999.00 NZD.
Final release date is yet to be announced.