Nintendo Switch owners can prepare to play and create the Super Mario courses of their dreams this winter, as Super Mario Maker 2 launches exclusively for Nintendo Switch on the 28th of June 2019.
In keeping with the game's wide number of ways to create wildly imaginative courses, players will also have a range of purchase options to choose from, including a limited edition bundle and a selection of physical pre-order items.
Available for a limited time, the Super Mario Maker 2 Limited Edition bundle includes the game and a 12-month Individual Membership for Nintendo Switch Online, Nintendo's online gaming service that allows members to play against each other in compatible titles, access a growing library of NES games, and much more. In addition, a special Super Mario Maker 2-themed Nintendo Switch stylus, perfect for editing courses in handheld mode, will be available as a bonus (while stocks last) for players who buy the game at launch.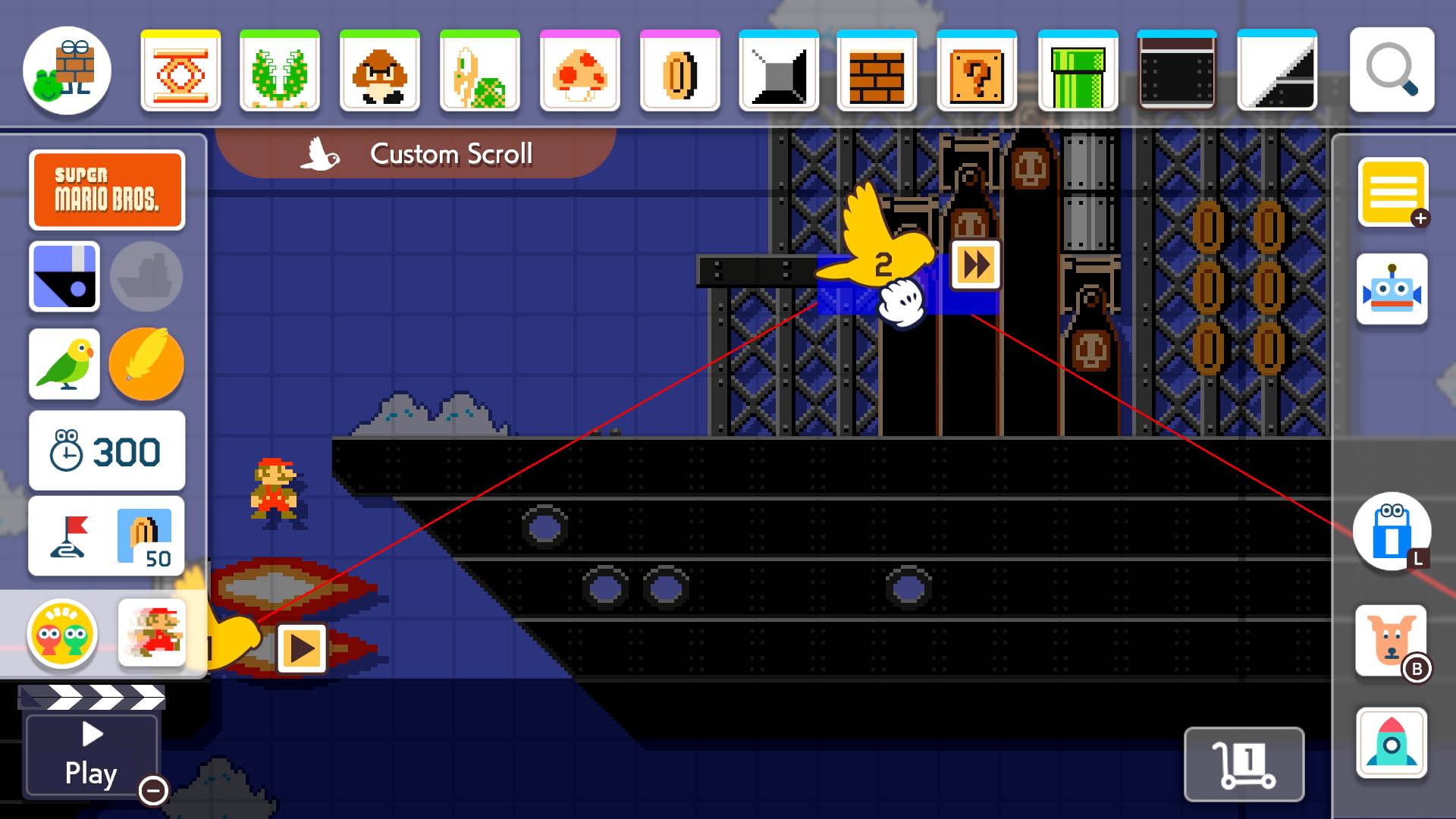 Anyone who prefers the convenience of having the game installed on their Nintendo Switch console at all times will also be able to pre-order the game in Nintendo eShop in the near future, either as a standard game, or a digital bundle including the game and a 12-month Nintendo Switch Online Individual Membership. Players who pre-order the bundle digitally will also be eligible to receive a stylus.
Super Mario Maker 2 lets players' imagination run wild as they make and play their own Super Mario courses using new tools, items and features, creating an ever-growing supply of new challenges created by players from around the world. With a massive intuitive toolset ready to be explored and experimented with, including the new ability to create slopes for the first time, nearly anything is possible in Super Mario Maker 2.