Disney Interactive today launched Star Wars Rebels: Recon Mission for iOS, Android and Windows Devices. As the first mobile action-platformer set in the Star Wars Rebels universe, play as some of your favourite heroes in this extension of the hit TV show.
In this side-scrolling adventure, players battle as Ezra Bridger to thwart the actions of the Empire and save the citizens of Lothal from Imperial control.
Fans can traverse across 35 Levels while wielding a blaster, commanding an AT-MP, swinging a Lightsaber and more to battle Stormtroopers, Droids, TIE fighters, and other Imperial Forces.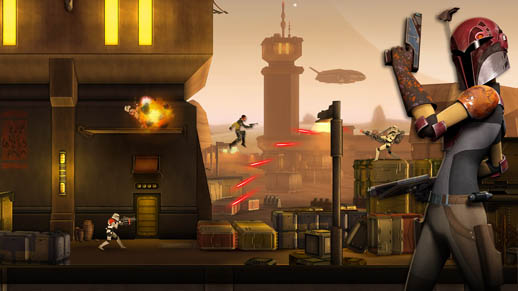 Battle the forces of the Empire as the blaster-bearing Ezra Bridger across 4 action-packed Levels. Purchase and unlock Kanan Jarrus, the Lightsaber wielding cowboy Jedi, and Sabine Wren, the explosive artist, for an additional 30 missions as well as an additional boss battle.
You will also rescue citizens who are hiding in fear of the Empire in order to raise "Hope" to earn boosts and collect Phoenix Emblems throughout the landscape to gain additional "Hope."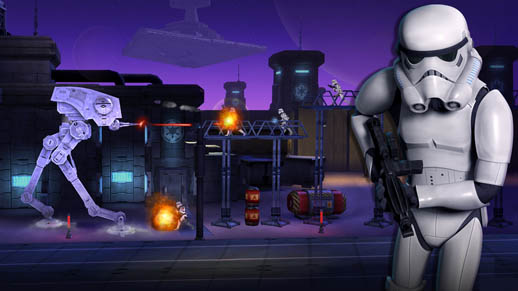 On your journey discover secret rooms and Stormtrooper collectibles for hidden goodies.
Star Wars Rebels: Recon Mission has a certain amount of customisation to it aswell, where you can build and setup the Rebel Haven with homes, towers and generators, a Droid factory, building mods and more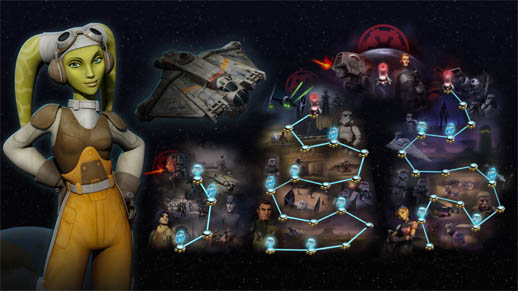 Dive into a life-like world with stunning graphics, enhanced shading, and dynamic visual effects that give players a true Star Wars experience on mobile.
[jwplayer player="1″ mediaid="11864″]