N-Dream AG — creators of the leading cloud-based virtual gaming platform AirConsole, today announced expanded support for SmartTVs (AndroidTV) as part of the continued growth of their popular consumer-friendly cloud-based video game platform. This enhanced support for SmartTVs means the AirConsole service, which allows consumers to easily enjoy a library of over 100 games, is available to an even wider audience via an ever-expanding list of TV and entertainment providers! The AirConsole product removes many of the significant, and costly, barriers to living-room party-style gaming, by making use of devices consumers already have in their homes — TVs and mobile phones as gamepads!
"We always considered the Smart TV space perfect for AirConsole, and we're thrilled to bring our best content to these platforms (Android TV) so people can play games together in a new and smart way, without the need to buy any additional hardware," said Andrin von Rechenberg, N-Dreams AG's CEO.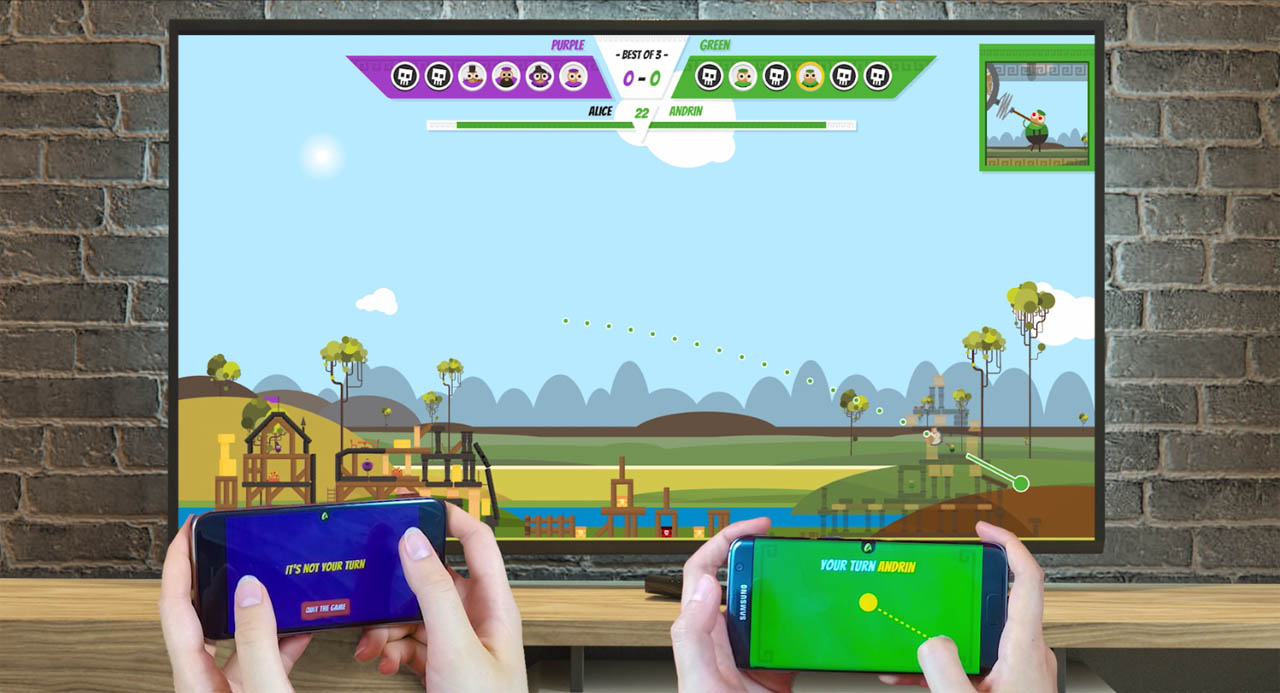 AirConsole is the most accessible way to game with friends and the ultimate platform for local multiplayer and party games. Start playing in seconds on either Windows PC, your Android TV, tablet, or via computer browser cast to a smart TV, and control the action with your Android or iOS mobile phone. AirConsole boasts a continually growing collection of over 100 first- and third-party games. A wide variety of titles and genres are completely free to play, with more games and additional content available through the inexpensive AirConsole Hero subscription. With a former Googler at the helm, AirConsole offers a revolutionary low-latency cloud-based gaming experience without the need for proprietary hardware.
From casual party games to co-operative strategy titles, AirConsole makes gaming with friends and family simple, fun and affordable.